Music director

S. P. Venkatesh







Release date

21 May 1997 (1997-05-21)

Cast

M.G Soman

(Aanakkattil Eappachen),

Kausalya

(Gowri Parvathi),

Kaviyoor Renuka

(Kochu Thresya Kochu),




Similar movies

Suresh Gopi

and M G Soman appear in Lelam and Commissioner



Lelam malayalam super hit full movie suresh gopi m g soman
Lelam (Malayalam: ലേലം, English: The Auction) is a 1997 Indian Malayalam-language crime film directed by Joshiy and written by Renji Panicker. It stars Suresh Gopi, M. G. Soman, Siddique, N. F. Varghese, Nandini, Maniyanpilla Raju, Vijayakumar, Spadikam George, and Kaviyoor Renuka in the lead roles. It was also the last film of the veteran actor M.G. Soman. The story revolves around the rivalry between two liquor business groups, the Aanakkattil family and Kadayadi family.
Contents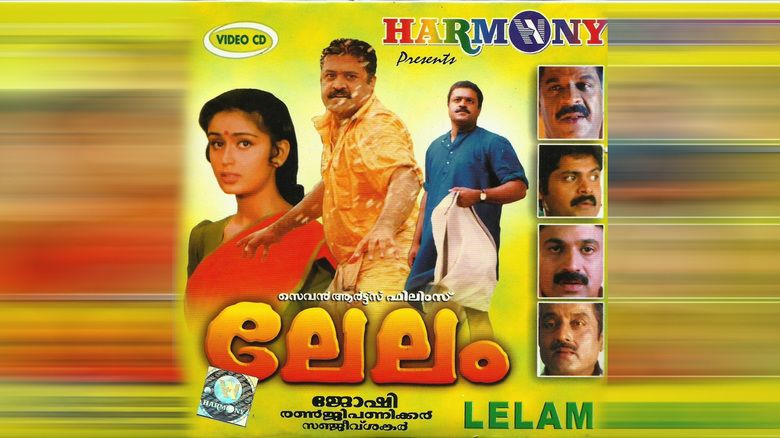 Plot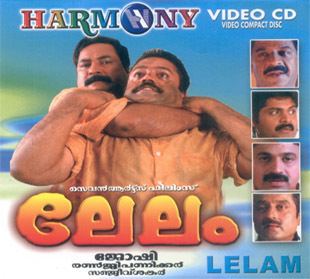 The film begins with Captain Jacob Stephan, popularly known as Anakkattil Chackochi (Suresh Gopi) along with his friend Karimbanadan Sunny (Vijayakumar) going to Pollachi to meet Andipetti Veerapandi Thevar who deals with a spirit business. Thevar, though initially differs to negotiate, later after knowing that Chackochi is the son of Eappachan, his old friend agrees to help them. On way back to Kerala, they are stopped at check post by John Maruthnayagam, the police officer, who happened to be the colleague of Chackochi in army and helps them in leading back. Back at home, Anakattil Eappachan (M.G. Soman), his father is a famous liquor baron, who holds almost a monopoly over spirit business over Pathanamthitta and Kottayam. Eappachan is always at loggerheads with K.K Group (Kunnel-Kadayadi Group), his business rivals. Popularly known as Kadayadi siblings - Kadayadi Raghavan (N. F. Varghese), Kadayadi Thambi (Subair)and Kadayadi Baby (Spadikam George) enjoys a partnership with Kunnel Mathachan (Azeez) and his son Kunnel Outha (Sathar) in their business. Eappachan, who hails from a poor background has emerged in to such a position with his hard work and struggle and he had never forgotten his roots. But time to time, he had to clash with Kadayadi and Kunnel group over business. On the other side Chackochi is enjoying his life as a planter in the company of his buddies Hussein(Siddique) and Oommachan (Maniyanpilla Raju). He also shares a passionate relation with Gowri Parvathi (Nandini), the RDO (Revenue Divisional Officer) and of royal lineage. KK Group always lose to Eappachan but they never stopped their evil ways to eliminate him. The same time Eappachan agrees to give his shares of profit to them in order to settle things peacefully. Still they are not satisfied, & in an attempt to regain the past glory in business, Kadayadi and Kunnel clans join with Excise minister Balakrishnan (T P Madhavan) and Eappachan's lieutenant Kattithara Paappi (Kollam Thulasi), thereby plans and kills Eappachan one day; Baby stabbing Eappachan by ambushing him from behind.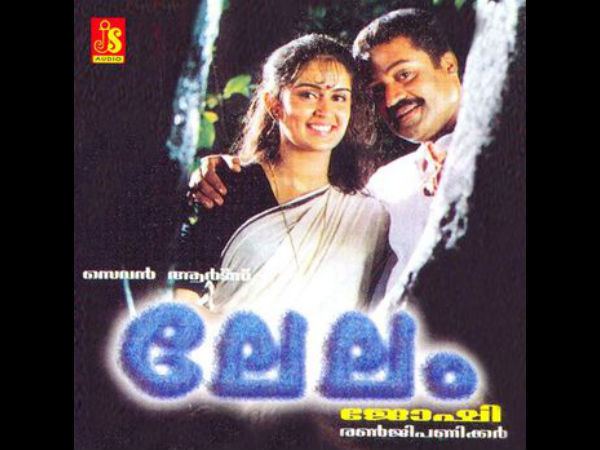 Chackochi is now forced to take charge of the business an has to face several problems from both police and rivals. Jayasimhan (Cochin Haneefa), the police officer, who is investigating the murder of Eappachan is also a part of the Kadayadi syndicate, which makes Chackochi investigate the case himself. The police presents a local criminal Keeri Vasavan as the murderer of Eppachan, who, with the lack of evidence is granted bail at court. Chackochi is not ready to buy this argument and smells the hands of the Kadayadi and Kunnel families in it. He also decides to give up the liquor business by handing over the entire power to his employees which shocks his enemies and friends alike. Karimbanadan Sunny, his close buddy and budding politician, who was aiming Chackochi's business empire joins with Kadayadi group a day before the auction of spirit. He sinisterly sells out Hussein, who is now under the custody of the Kadayadis. Hussein is beaten brutally, but he never reveals the business secrets of Chackochi. Within a short time Chackochi reaches Hussein to save him, but is shocked to see Sunny among his enemies. In the following fight, Thampi and Sunny are killed. Chackochi kills Kadayadi Raghavan, Kunnel Mathachan and Kunnel Outha in a fight. Baby fights for a long time and is about to be killed by Chackochi however Gowri Parvathi stops him. Chackochi is ready to forgive but Baby shoots both - enraging him and finally killing Baby. As fire breaks out as the liquor explodes, Chackochi successfully manages to save Hussein and Gowriparvathi along with Ommen.
Cast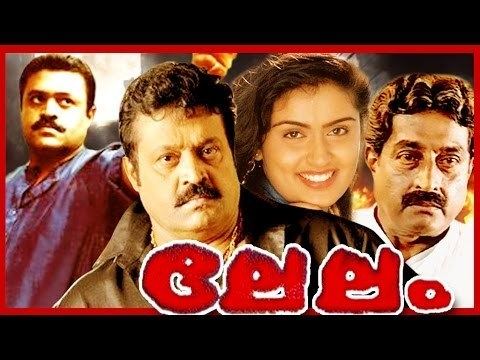 M.G. Soman as Aanakkattil Eappachen, a liquor baron and business tycoon.
Suresh Gopi as Captain Jacob Stephen (Aanakattil Chackochi), son of Eappachen.
Nandini as Gowri Parvathi, Revenue Divisional Officer and the love interest of Chackochi.
Kaviyoor Renuka as Kochu Thresia Kochu, Eappachen's wife and Chackochi's mother.
Siddique as Hussain, Chackochi's associate
Maniyanpilla Raju as Oommachan, Chackochi's associate
N. F. Varghese as Kadayadi Raghavan.
Spadikam George as Kadayadi Baby.
Vinu Chakravarthy as Andipetti Veerapandi Thevar.
Vijayakumar as Karimbanadan Sunny.
Mohan Jose as Keeri Vasavan
Subair as Kadayadi Thampi.
Azeez as Kunnel Mathachen.
Sathaar as Kunnel Outha.
Kollam Thulasi as Kattithara Pappi.
Cochin Haneefa as Jayasimhan.
T. P. Madhavan as Minister Balakrishnan.
Jagannatha Varma as Bishop
Kunchan as Kaimal.
Narayanankutty as MLA Sadashivan
Sadiq as Kunnel Chandy.
Sreejaya as Ammini
Rehna Navas as Jacob's sister
Aranmula Ponnamma as Revathi Thirunal Thampuratti (Jala Pisaasu Muthassi)
Aliyar as K.P. Prahaladan
Soundtrack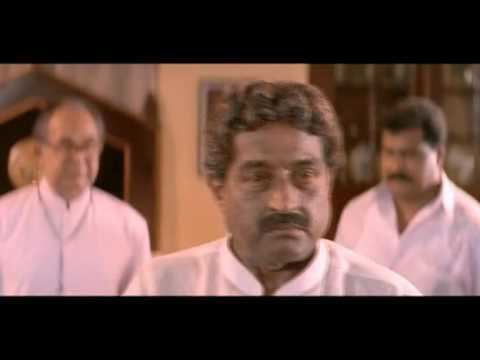 The film's soundtrack contains 4 songs, all composed by Ouseppachan and Lyrics by Gireesh Puthenchery.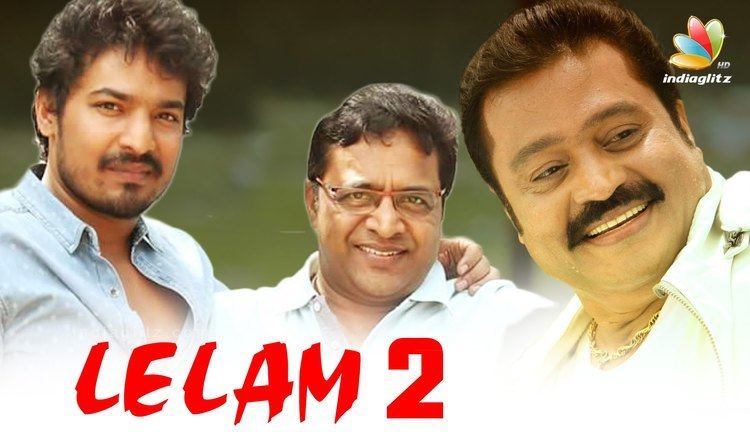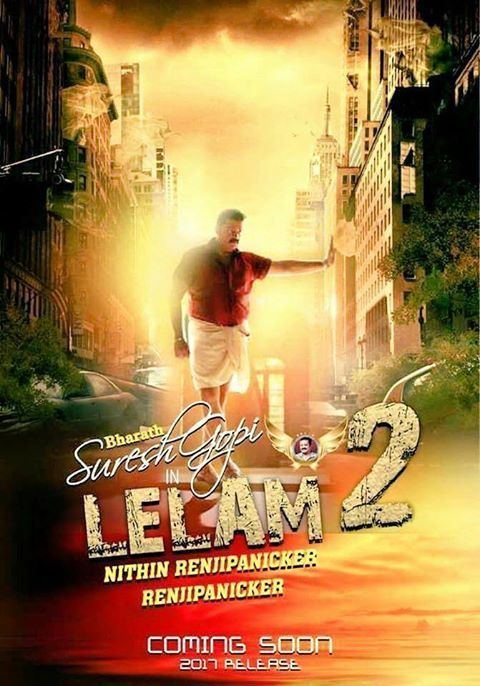 References
Lelam Wikipedia
(Text) CC BY-SA
Lelam IMDb
Lelam themoviedb.org