An illegitimate sons quest for love and respect brings him in contact with his biological father.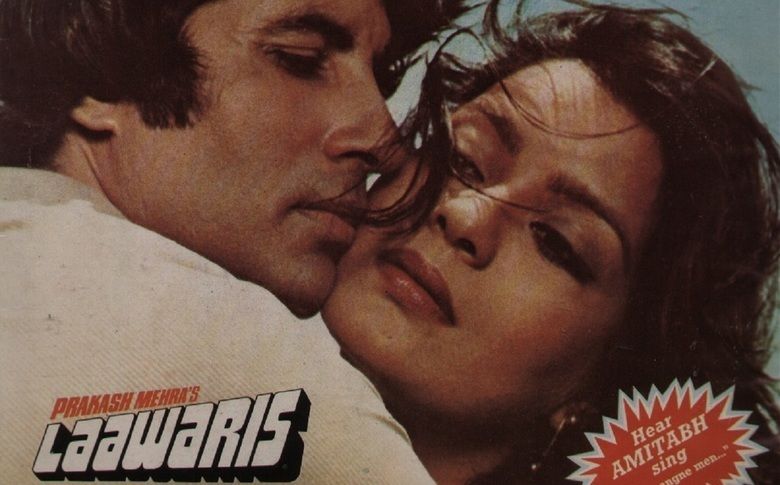 Laawaris (Hindi: ???????, English: Orphan or Bastard) is a blockbuster Bollywood drama film released in 1981 directed by Prakash Mehra. The film became known for its hit song "Mere Angene Mein, Tumhara Kya Kaam Hai" rendered twice: the first time by a young Alka Yagnik who earned her first Filmfare nomination as best female playback singer, and the second time by Amitabh Bachchan. The second version turned out to be a mega hit especially due to Amitabhs performance in drag wear. The lyrics of the song were funny and gives tribute to all kinds of wives be they fat, tall, dark skinned or fair skinned. Even until today the song is popular among audiences. Laawaris starred Amitabh Bachchan, Amjad Khan, Zeenat Aman and Raakhee. In Urdu, "Laawaris" means bastard or loosely means orphan. Although the word has a negative connotation, it is not as negative as the English connotation. The story revolves around an orphan who stumbles over reality in search for his parents.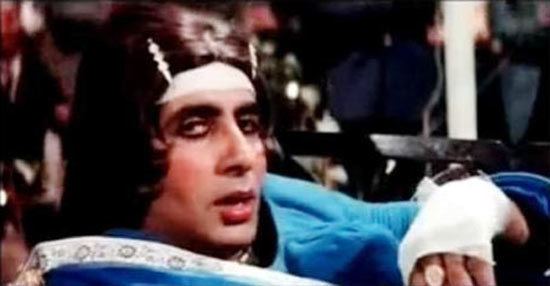 The film was an All Time Highest Earner that year, got highest verdict present at that time by Trade Guide[Bollywood boxoffice magazine], and was among those rare movies, which crossed 2 Crore per territory. There was only 13 All time earner[Crossed 1 Crore per territory] movies till 1984 and Laawaris was among them.
It earned additional Filmfare nominations for Best Actor (Amitabh Bachchan) and Best Supporting Actor (Suresh Oberoi).
Left in the care of an alcoholic Gangu Ganpat (Shreeram Lagoo), young Heera, who named himself after a stray dog, wrestles with life in his young age. Years later, now a young man (Amitabh Bachchan), he works for Mahendar Singh (Ranjeet) and is in love with Mohini (Zeenat Aman), who will not have anything to do with him due to his lack of ancestry. Heera is now determined to find out who his parents are, and the only one who can help him is the elusive, alcohol-induced and incoherent Gangu Ganpat.
A child born of an illegitimate relationship is named Heera after the name of a dog by a drunkard who makes him work hard for liquor. After knowing that he is a Laawaris (orphan), he leaves home looking for a job with Ranjeet. Fate brings Heera and his biological father together. Will they ever know about the relation between them? What happens if they find out about it?
The film is remembered for Amitabh Bachchans over-the-top acting and fiery dialogues using his all famous Bachchan-baritone, his charismatic and stylish screen presence.
All music composed by Kalyanji Anandji.
Mere Angne Mein (Female) (2)
Mere Angne Mein (Male) (Jiska Koi Nahin)
4 (Kab Ke Bichhde Hue)
Kahe Paise Pe (6)
Apni To Jaise Taise (Jiska Koi Nahin)
Laawaris was remade as
Naa Desam, in Telugu in 1982, starring NTR, Kaikala Satyanarayana and Jayasudha.
Panakkaran, in Tamil in 1990, starring Rajinikanth, Vijayakumar and Gouthami.
Both films were massive hits in their respective languages.