Covid-19
United States




33.2 sq mi




Hon. Miguel "Micky" Lopez





1773




39,087 (2011)








14.1% (Dec 2014)



Las Piedras ([las ˈpjeðɾas], The Stones) is a municipality in east Puerto Rico (U.S.) located in the center region of the island, north of Yabucoa; south of Canóvanas and Río Grande; east of Juncos and San Lorenzo; and west of Naguabo and Humacao. Las Piedras is spread over 7 wards and Las Piedras Pueblo (The downtown area and the administrative center of the city). It is part of the San Juan-Caguas-Guaynabo Metropolitan Statistical Area.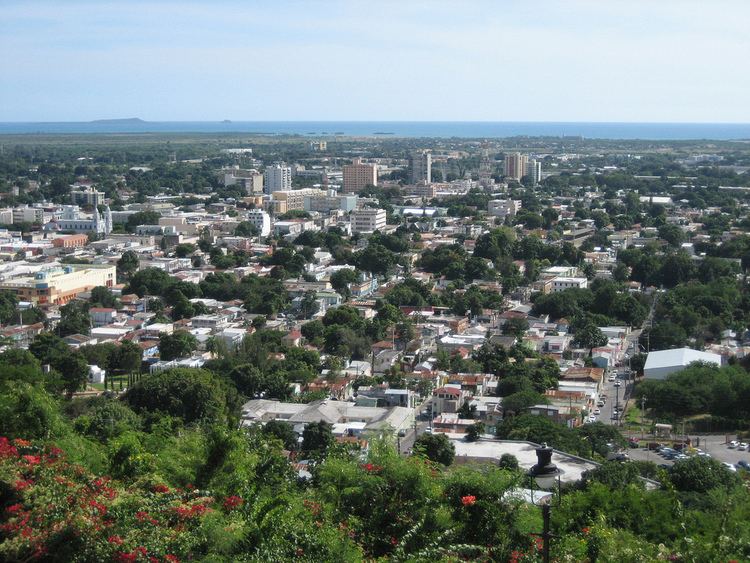 Las Piedras, being a colorful town, has many natural attractions such as "La Cueva del Indio" which is a place that has original Indian playgrounds, caves and paintings that denote some characteristics of the ancient island's natives. Las Piedras is located about 45 minutes from San Juan, Puerto Rico's capital and 5 minutes from Palmas del Mar, Humacao which is one of the biggest resorts in the Caribbean.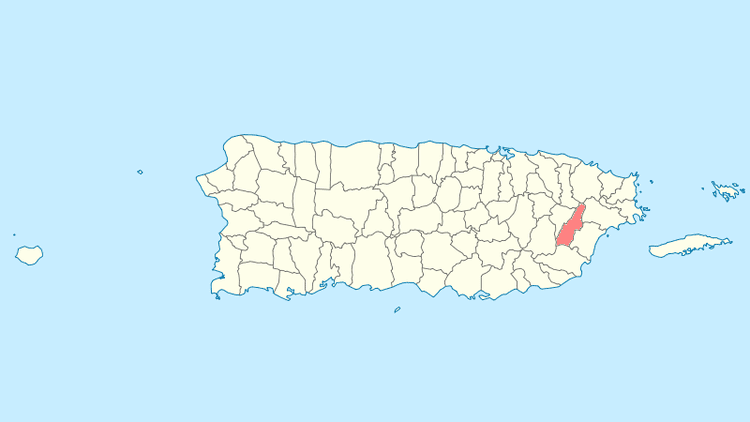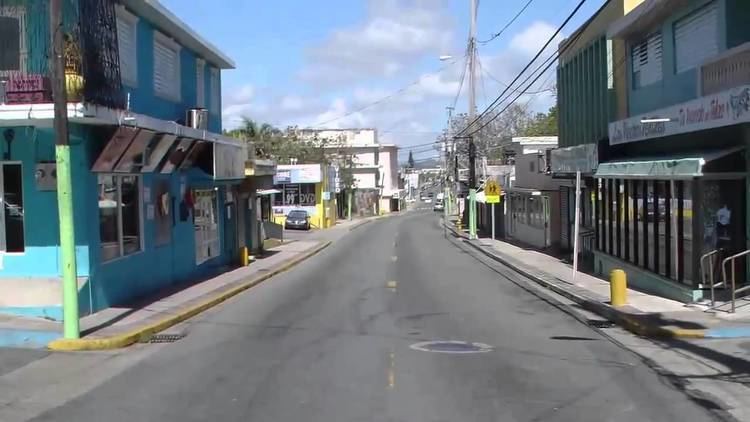 Las Piedras was founded in 1801.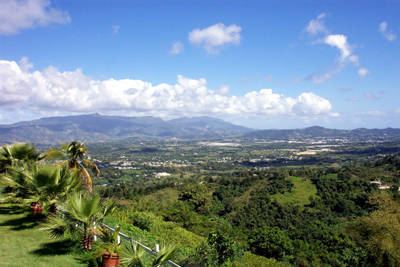 Manufacturing: computers and pharmaceutical.
La Cueva del Indio (Indian Cavern)
Monte del Retiro (Settlement)
Artesanial Walk
Francisco Negrón Park
Las Piedras Historic Museum
Panoramic Route 917
Güiro Festival - March
Typical (Folk) Cultural Festival - April
Festivities of the Cross- May
Youth Festivities - July
Typical (Folk) Festival - September
Pork Festival - November
Patron Saints Festivities - December
Like all municipalities in Puerto Rico, Las Piedras is administered by a mayor. The current mayor is Linedsa Colon, from the New Progressive Party (PNP). Colon was elected at the 2008 general election.
The city belongs to the Puerto Rico Senatorial district VII, which is represented by two Senators. In 2012, Jorge Suárez and José Luis Dalmau were elected as District Senators.
The flag of Las Piedras has three horizontal stripes of equal width, the stripe at the top is colored white, the center stripe is colored green and the bottom stripe is colored blue. In the middle of the flag rests an image of the Taíno sun in yellow.
In a silver field resides a blue monogram of the Holy Virgin, topped by a blue crown. Seven silver stones border the silver field and at the tip of the shield resides the Taíno sun in gold denominated as the "Sun of Las Piedras".
Angel López - Singer from the acclaimed and famous worldwide group, Son By Four.
Luis "El Artesano" Cruz - Professional Boxer.
Yariel Morales Rivera - Mr. Puerto Rico 2015. Professional model and the only Mr. Puerto Rico (in history) from Las Piedras.
Margaro Rivera Guzmán-Scholar, attorney and prominent businessman
Modesto Castro Dávila - Las Piedras Mayor (1980-1984).
Rafi Jimenez - Broadcaster
Juan Velázquez- Farmer and political activist
Elwood Cruz - Reporter
Juan Manuel Lebron - Comedian
Sotero Gómez Hernández- Puerto Rico House Representative
Silvia Ricardo - Judge
Carmen Benítez - Notable teacher
Celia Mondríguez: elderly people rights advocacy
Modesto Velázquez Flores - Prosecutor
José R. Camacho - Broadcaster.
Eugenio López - Rancher, Boxer.
Zenón Hernández - Writer, poet.
Francisco Negrón Díaz - Sport and businessman.
Miguel Loíz - Teacher, Senator for Humacao district Puerto Rico.
Miguel Hernández Agosto - Puerto Rico Senate President (1988-1992).
Víctor Santana Pérez - Teacher, historian, writer and planner of Monte del Retiro.
Tomas Diaz - Clay Artisan.
Cano Diaz - Creator of the now famous "Stringed Hammocs".
Wilfredo Ramos Vázquez-Attorney, philosopher, poverty rights advocacy, public defender, Artificial Intelligence researcher
Juan Rosa Martínez: first elected mayor of Las Piedras, businessman and sindicalist
Nicky Cruz-evangelist, reformed gang leader, author of bestselling book, "Run Baby Run". David Wilkerson based his best selling book "The Cross and the Switchblade" in part in Nicky's life
Las Piedras, Puerto Rico Wikipedia