Higher classification

Lactobacillus

Scientific name

Lactobacillus rhamnosus




Similar

Lactobacillus, Lactobacillus casei, Bacteria, Lactobacillus plantarum, Bifidobacterium longum
Lactobacillus rhamnosus is a bacterium that originally was considered to be a subspecies of L. casei, but later genetic research found it to be a species of its own. It is a short Gram-positive facultative anaerobic rod that often appears in chains. Some strains of L. rhamnosus bacteria are being used as probiotics, and are particularly useful in treating female-related infections, most particularly very difficult to treat cases of bacterial vaginosis (or "BV"). The Lactobacillus rhamnosus and L. reuteri species are most commonly found in the healthy female genito-urinary tract and are most helpful to supplement in order to regain control over dysbiotic bacterial overgrowth during an active infection. L. rhamnosus sometimes is used in yogurt and dairy products such as fermented and un-pasteurized milk and semi-hard cheese. While frequently considered a beneficial organism, L. rhamnosus may not be as beneficial to certain subsets of the population; in rare circumstances, especially those primarily involving weakened immune system or infants, there may be no advantage.
Contents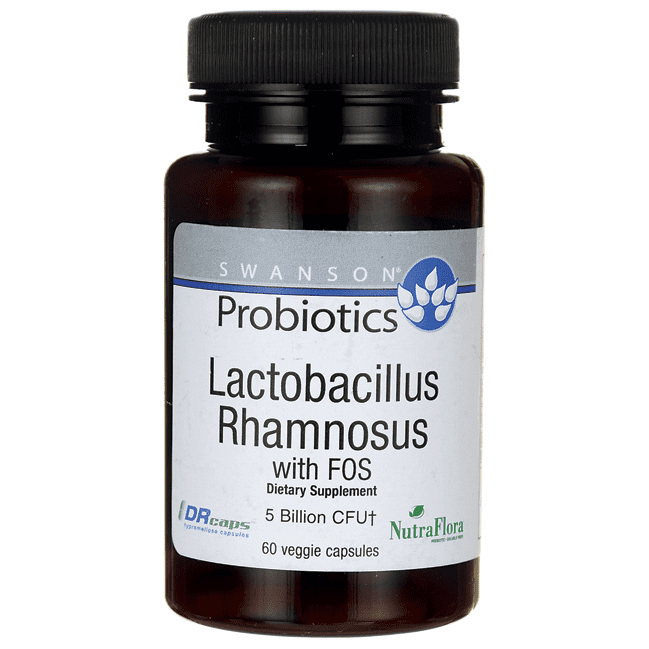 Lactobacillus rhamnosus GG (ATCC 53103)
Lactobacillus rhamnosus GG (ATCC 53103) is a strain of L. rhamnosus that was isolated in 1983 from the intestinal tract of a healthy human being; filed for patent on 17 April 1985, by Sherwood Gorbach and Barry Goldin, and the 'GG' derives from the first letters of their surnames. The patent refers to a strain of "L. acidophilus GG" with American Type Culture Collection (ATCC) accession number 53103; later reclassified as a strain of L. rhamnosus. The patent claims the L. rhamnosus GG (ATCC 53103) strain is acid- and bile-stable, has a great avidity for human intestinal mucosal cells, and produces lactic acid. Since the discovery of the L. rhamnosus GG (ATCC 53103) strain, it has been studied extensively on its various health benefits and currently L. rhamnosus GG (ATCC 53103) strain is the world's most studied probiotic bacterium with more than 800 scientific studies.
The genome sequence of Lactobacillus rhamnosus GG (ATCC 53103) has been decoded.
Medical research and use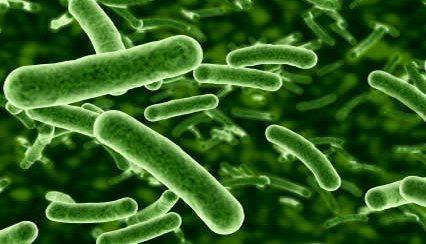 While Lactobacillus rhamnosus GG (ATCC 53103) is able to survive the acid and bile of the stomach and intestine, is claimed to colonize the digestive tract, and to balance intestinal microflora, evidence suggests that Lactobacillus rhamnosus is likely a transient inhabitant, and not autochthonous. Regardless, it is considered a probiotic useful for treatment of various maladies, as it works on many levels. Most of the molecular mechanisms are not known, however.
Peanut allergy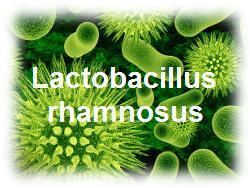 Research is showing that L. rhamnosus as a probiotic could stop allergic reactions to peanuts in 80% of children.
Diarrhea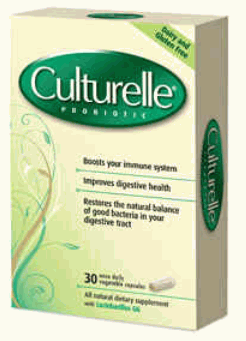 Lactobacillus rhamnosus GG has been shown beneficial in the prevention of rotavirus diarrhea in children. The prevention and treatment of various types of diarrhea has been shown both in children and in adults.
Respiratory tract infections
L. rhamnosus GG may reduce the risk of obtaining respiratory tract infections in children that attend daycare.
Atopic dermatitis, eczema
Lactobacillus rhamnosus GG also has shown potential in treatment and primary prevention of atopic dermatitis, but the results of intervention trials have been mixed. A clinical trial with seven-year follow-up shows L. rhamnosus GG is useful in the prevention of atopic dermatitis in children at high risk of allergy.
Urogenital tract
The clinical health effects of L. rhamnosus GG have been widely studied. Both L. rhamnosus GG and L. rhamnosus GR-1 appear to protect the urogenital tract by excreting biosurfactants to inhibit the adhesion of vaginal and urinary pathogens.
Intestinal tract permeability
L. rhamnosus has been found to reduce intestinal permeability in children who suffer from irritable bowel syndrome, and it also has been found to counter alcohol-related intestinal permeability.
Gastrointestinal carriage of VRE
In 2005, L. rhamnosus GG was first used successfully to treat gastrointestinal carriage of vancomycin-resistant Enterococcus (VRE) in renal patients.
Anxiety
Research published in the Proceedings of the National Academy of Sciences on August 29, 2011 reported this bacterium may have an effect on GABA neurotransmitter receptors. Mice who were fed L. rhamnosus JB-1 had less anxiety and had different levels of a brain-chemical sensor and stress hormones.
Weight loss
Research published in the British Journal of Nutrition in 2013 suggests that Lactobacillus rhamnosus CGMCC 1.3724 may increase weight loss in women who are dieting. The research was initiated after several studies showed that the gut bacteria in obese individuals differs significantly from those in thin people. Women in the study lost nearly twice the weight that the placebo group lost. No difference was observed in men, however.
Risks
The use of L. rhamnosus GG for probiotic therapy has been linked with very rare cases of sepsis in certain risk groups, primarily those with a weakened immune system and infants. Ingestion of L. rhamnosus GG is, nevertheless, considered to be safe, and data from Finland show a significant growth in the consumption of L. rhamnosus GG at the population level has not led to an increase in the number of Lactobacillus bacteraemia cases.
References
Lactobacillus rhamnosus Wikipedia
(Text) CC BY-SA