Occupation

Actress




Height

1.63 m




Role

Actress




Name

Kyla Pratt




Years active

1993–present








Full Name

Kyla Alissa Pratt




Born

September 16, 1986 (age 37) (

1986-09-16

) Los Angeles, California, United States


Partner

Danny "KP" Kilpatrick (2005–)




Children

Lyric Kai Kilpatrick, Liyah Kirkpatrick




Parents

Johnny McCullar, Kecia Pratt-McCullar




Movies and TV shows

Dr Dolittle, One on One, Fat Albert, The Proud Family, Dr Dolittle 3


Similar People

Danny "KP" Kilpatrick, Robert Ri'chard, Kristen Wilson, Flex Alexander, Kenan Thompson




Profiles




Twitter
Kyla pratt of the proud family where you been madamenoire
Kyla Alissa Pratt is an American actress. In television, she is known for her roles in the popular U.S. children's television series Barney & Friends and the Disney Channel series The Proud Family (which lasted for 3 seasons) and One on One (which lasted for 5 seasons). After playing the daughter of Eddie Murphy's character in the films Dr. Dolittle and Dr. Dolittle 2, Pratt became the main character in the remake series of the franchise such as Dr. Dolittle 3, Dr. Dolittle: Tail to the Chief, and Dr. Dolittle: Million Dollar Mutts. Pratt has also been in the films Fat Albert, Hotel for Dogs, and The Proud Family Movie. She has also played in the series Let's Stay Together.
Contents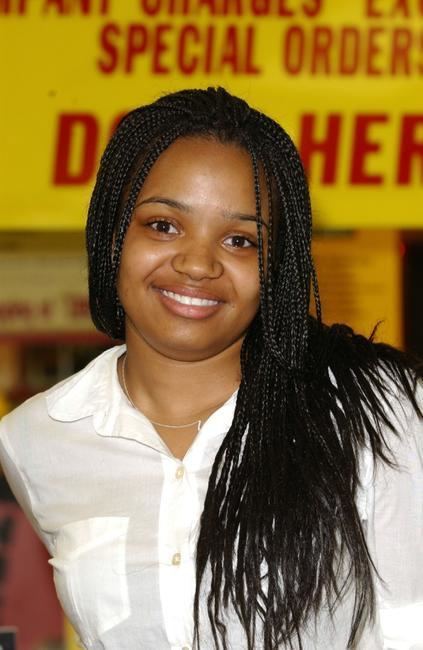 Kyla pratt speaks about career longevity in hollywood interacting with other actors in hollywood
Personal life
Kyla Alissa Pratt is the oldest of five children of Kecia Pratt-McCullar, a schoolteacher, and Johnny McCullar, a semi-professional basketball player.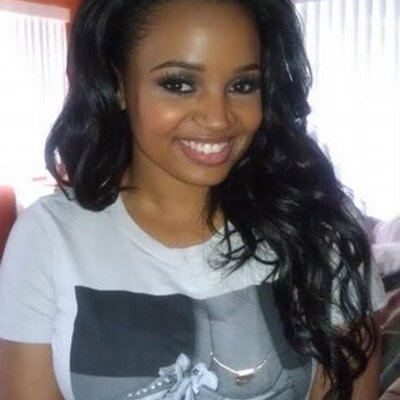 Pratt gave birth to a daughter, Lyric Kai Kirkpatrick, on November 17, 2010. She gave birth to another daughter, Liyah Kirkpatrick, on August 5, 2013. Lyric and Liyah's father is Danny Kirkpatrick, a songwriter, hip-hop artist and tattoo artist.
Acting career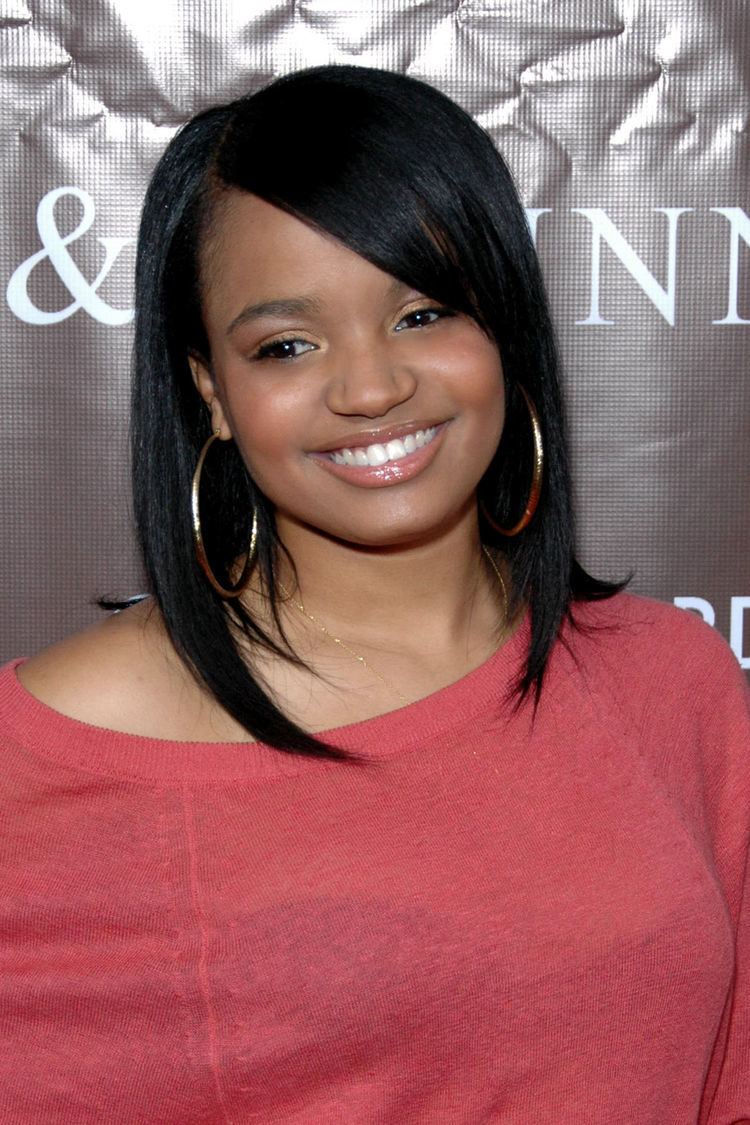 Pratt began acting at age 8, appearing in commercials for an interactive computer game and Nike. In 1997, she appeared in an episode of Walker, Texas Ranger entitled "The Neighborhood" where she portrayed Kyla Jarvis, a 10-year-old girl who miraculously recovers after accidentally being shot in a drive-by shooting in her gang ridden Neighborhood and reveals that she saw heaven where she met a guardian angel who gives her an important mission from God. With Walker's help Kyla Jarvis spreads the angel message of faith and love, uniting her local community into helping clean up their Neighborhood and end the gang violence plaguing it. She appeared in an episode of Friends, followed by roles in Smart Guy, Sister, Sister, Family Matters, Lizzie McGuire, Moesha, and The Parkers.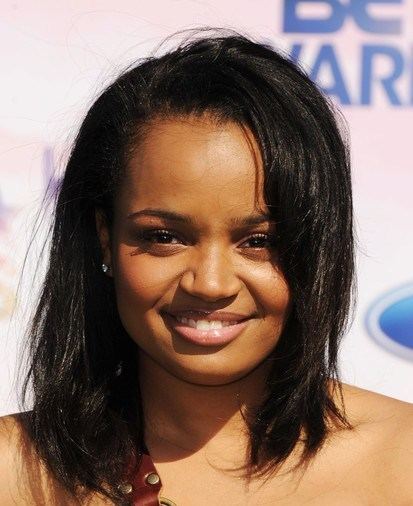 In 2001, she won the role of Breanna Barnes in the UPN series One on One (2001–2006). During the run of One on One, Pratt also voiced Penny Proud, the lead character in the Disney Channel animated series The Proud Family. She also voiced the character for The Proud Family Movie in 2005. In addition to television roles, Pratt has also appeared in several feature films including Love & Basketball (2000) and Fat Albert (2004). She played Maya Dolittle in Dr. Dolittle (1998) and Dr. Dolittle 2 (2001), both of which starred Eddie Murphy. She reprised her role as Maya Dolittle (now the lead character) in the direct-to-DVD releases of Dr. Dolittle 3 (2006), Dr. Dolittle: Tail to the Chief (2008) and Dr. Dolittle: Million Dollar Mutts (2009). In 2009, Kyla Pratt co-starred along Emma Roberts and Jake T. Austin in Hotel for Dogs. Pratt joined the cast of BET's Let's Stay Together in its second season. In February 2014, Pratt was voted #97 on VH1's 100 Greatest Child Stars. In June 2014 she filmed a Freeform pilot called Recovery Road based on Blake Nelson's homonym novel, in which she plays a title role alongside Jessica Sula.
Singing career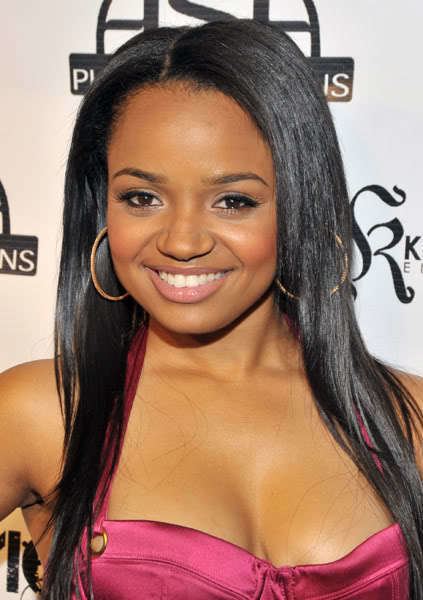 As a member of the Disney Channel Circle of Stars, Pratt performed a cover version of "Circle of Life" that appeared on the DisneyMania 2 album. She also sang "It's All About Me", for the series soundtrack for The Proud Family. She sang "A Dream Is a Wish Your Heart Makes" with the Disney Channel Stars.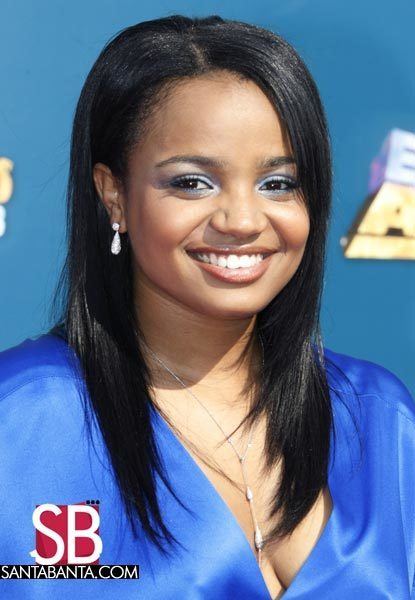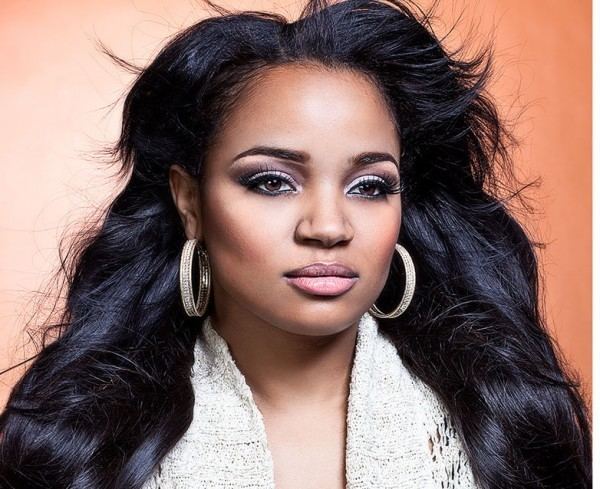 Filmography
Actress
2023
Not Another Church Movie (completed)
2021
Call Me Kat (TV Series)
as
Randi
- Call Me a Donut Wall (2023) - Randi
- Call Me Pretty Kitty (2023) - Randi
- Call Me Consciously Uncoupled (2023) - Randi
- Call Me Not Okurrr (2023) - Randi
- Call Me Toilet Roboto (2023) - Randi
- Call Me Lady Avenger (2023) - Randi
- Call Me Worth the Wait (2023) - Randi
- Call Me 'Cat's in the Cradle' (2023) - Randi
- Call Me Better Than Paul Rudd (2023) - Randi
- Call Me Fatty Patty (2023) - Randi
- Call Me Ichabod Evel Knievel (2023) - Randi
- Call Me Prescription Roulette (2023) - Randi
- Call Me Philliam (2023) - Randi
- Call Me Chrismukkah (2022) - Randi
- Call Me Fancy Puffenstuff (2022) - Randi
- Call Me Dame Booty Clench (2022) - Randi
- Call Me the Hot Chick Two (2022) - Randi
- Call Me Uncle Dad (2022) - Randi
- Call Me Donor Four-Five-Seven (2022) - Randi
- Call Me Thor (2022) - Randi
- Call Me Skeeter Juice (2022) - Randi
- Call Me Ken Jennings (2022) - Randi
- Call Me Shellfish (2022) - Randi
- Call Me Flatch (2022) - Randi
- Call Me What the Kat Dragged In (2022) - Randi
- Call Me Tiny Boo-Boo (2022) - Randi
- Call Me Cupid (2022) - Randi
- Call Me a Kingbirdie (2022) - Randi
- Call Me a McCluckhead (2022) - Randi
- Call Me the Bad Boy of Cheese (2022) - Randi
- Call Me Katzilla (2022) - Randi
- Call Me Irresponsible (2022) - Randi
- Call Me Señor Don Gato (2022) - Randi
- Call Me Cupcake (2022) - Randi
- Call Me Unfaithful (2022) - Randi
- Call Me Your Biggest Fan (2022) - Randi
- Call Me Forty (2022) - Randi
- Call Me a Sporty Giant (2022) - Randi
- Call Me by My Middle Name (2022) - Randi
- Call Me Kerfuffled (2022) - Randi
- Cat-A-Versary (2021) - Randi
- Salsa (2021) - Randi
- Moving In (2021) - Randi
- Business Council (2021) - Randi
- First Date (2021) - Randi
- All Nighter (2021) - Randi
- Eggs (2021) - Randi
- Gym (2021) - Randi
- Cake (2021) - Randi
- Therapy (2021) - Randi
- Vacation (2021) - Randi
- Double Date (2021) - Randi
- Plus One (2021) - Randi
2023
Fantasy Island (TV Series)
as
Peaches
- Peaches & the Jilted Bride (2023) - Peaches
2022
A Black Lady Sketch Show (TV Series)
as
Mrs. Smith / Bella
- What Kind of Medicine Does Dr. King Practice? (2023) - Mrs. Smith
- Save My Edges, I'm a Donor! (2022) - Bella
2023
Turning the Tables with Robin Roberts (TV Mini Series)
as
Guest
- Certainty (2023) - Guest
2022
Chibiverse (TV Series short)
as
Penny Proud
- Chibi Villains Unite (2023) - Penny Proud
- The Great Chibi Mix-Up! (2022) - Penny Proud (voice)
2022
The Proud Family: Louder and Prouder (TV Series)
as
Penny / Clone Penny
- Juneteenth (2023) - Penny (voice)
- BeBe (2023) - Penny (voice)
- Us Again (2023) - Penny / Clone Penny (voice)
- The Soul Vibrations (2023) - Penny (voice)
- The End of Innocence (2023) - Penny (voice)
- Puff Daddy (2023) - Penny (voice)
- A Perfect 10 (2023) - Penny (voice)
- Curved (2023) - Penny (voice)
- Grandma's Hands (2023) - Penny (voice)
- Old Towne Road Part II (2023) - Penny (voice)
- Old Towne Road Part I (2022) - Penny (voice)
- Raging Bully (2022) - Penny (voice)
- Home School (2022) - Penny (voice)
- When You Wish Upon a Roker (2022) - Penny (voice)
- Get In (2022) - Penny (voice)
- Snackland (2022) - Penny (voice)
- Father Figures (2022) - Penny (voice)
- It All Started with an Orange Basketball (2022) - Penny (voice)
- Bad Influence(r) (2022) - Penny (voice)
- New Kids on the Block (2022) - Penny (voice)
2022
Tales (TV Series)
as
Stephanie
- Survival of the Fittest (2022) - Stephanie
2021
We Stay Looking (Podcast Series)
as
Keisha
- Wet and Alone (2021) - Keisha
2021
The Addams Family 2
as
Book Girl / Volcano Kid / Festival Kid #1 / ... (voice)
2021
Duncanville (TV Series)
as
Allison
- Witch Day 2 (2021) - (voice)
- Crimes and Misters Demean Her (2021) - Allison (voice)
2020
Let's Meet Again on Christmas Eve (TV Movie)
as
Corinne Jane Millbrook
2020
Insecure (TV Series)
as
Dina
- Lowkey Done (2020) - Dina
2019
Patty's Auto (TV Series)
as
Tiny
- Pilot (2019) - Tiny
2019
No Time Like Christmas (TV Movie)
as
Emma
2019
Back to the Goode Life
as
Francesca
2018
The Christmas Pact (TV Movie)
as
Sadie
2018
Rel (TV Series)
as
Tasha
- Blizzard (2018) - Tasha
2018
Best Baddies (Short)
as
Melody (voice)
2016
The Secret She Kept (TV Movie)
as
Tia
2016
Recovery Road (TV Series)
as
Trish Collins
- (Be)Coming Clean (2016) - Trish Collins
- Your Side of the Street (2016) - Trish Collins
- The Weaklings (2016) - Trish Collins
- Sick as Our Secrets (2016) - Trish Collins
- Heaven Backwards (2016) - Trish Collins
- My Loose Thread (2016) - Trish Collins
- Parties Without Borders (2016) - Trish Collins
- Surrender (2016) - Trish Collins
- The Art of the Deal (2016) - Trish Collins
- Blackout (2016) - Trish Collins
2015
Beauty and the Beat Boots (Short)
2015
The Soul Man (TV Series)
as
Alicia
- No Weddings and Ten Funerals (2015) - Alicia
2012
Let's Stay Together (TV Series)
as
Crystal / Crystal Whitmore
- Sex, Lies, and Packing Tape (2014) - Crystal
- Full House (2014) - Crystal
- Hooked on You (2014) - Crystal
- Breakdowns and Billy Clubs (2014) - Crystal
- Game Over (2014) - Crystal Whitmore
- Cam-Paign in My Butt (2014) - Crystal
- Dirty Ink (2014) - Crystal
- Babies, Blindness and Bling (2013) - Crystal
- Buyer Beware (2013) - Crystal
- Each One, Teach One (2013) - Crystal
- Troy Story (2013) - Crystal
- The Need for Speed (2013) - Crystal
- Hot Junk (2013) - Crystal
- See, What Had Happened Was- (2013) - Crystal
- Wait, What? (2012) - Crystal
- No Weddings and a Funeral (2012) - Crystal
- Owners, Players and Thieves (2012) - Crystal
- The Apprentice (2012) - Crystal
- Leave Me Alone (2012) - Crystal
- An Even More Indecent Proposal (2012) - Crystal
- The Good, the Bad, and the Comedically Ugly (2012) - Crystal
- The Choice Is Yours (2012) - Crystal
- Fear Factor (2012) - Crystal
- 2 Fast, 2 Furious (2012) - Crystal
- Marriage Without Borders (2012) - Crystal Whitmore
- Family Business (2012) - Crystal Whitmore
- Puppy Love (2012) - Crystal Whitmore
- Sickness Protection Program (2012) - Crystal Whitmore
- Dancing with the Stars (2012) - Crystal
- U Say He's Just a Friend (2012) - Crystal
- All Juice, No Seeds (2012) - Crystal
- Waiting to XXXhale (2012) - Crystal
2012
The Mentalist (TV Series)
as
Juliana McVie
- Black Cherry (2012) - Juliana McVie
2009
Dr. Dolittle: Million Dollar Mutts (Video)
as
Maya Dolittle
2009
Hotel for Dogs
as
Heather
2008
Dr. Dolittle: Tail to the Chief (Video)
as
Maya Dolittle
2007
Hell on Earth (TV Movie)
as
Keri Diamond / Dumpin
2001
One on One (TV Series)
as
Breanna Barnes
- I Love L.A.: Part 2 (2006) - Breanna Barnes
- I Love L.A.: Part 1 (2006) - Breanna Barnes
- Double Trouble (2006) - Breanna Barnes
- California Girl (2006) - Breanna Barnes
- The Reel World (2006) - Breanna Barnes
- Recipe for Disaster (2006) - Breanna Barnes
- Dump Me? Dump You! (2006) - Breanna Barnes
- Tijuana Break Up? (2006) - Breanna Barnes
- Espresso Your Love (2006) - Breanna Barnes
- Fame and the Older Woman (2006) - Breanna Barnes
- Missing the Daddy Express (2006) - Breanna Barnes
- It's Beginning to Look a Lot Like- Venice? (2005) - Breanna Barnes
- Waiting for Huffman (2005) - Breanna Barnes
- One on One, One Oh Oh (2005) - Breanna Barnes
- Venice Boulevard of Broken Dreams (2005) - Breanna Barnes
- Who's the Boss? (2005) - Breanna Barnes
- Where's My Yemmy? (2005) - Breanna Barnes
- Study Buddy (2005) - Breanna Barnes
- Static Clingy (2005) - Breanna Barnes
- House Dad (2005) - Breanna Barnes
- Money's Tight and So Are My Abs (2005) - Breanna Barnes
- One on One Remix (2005) - Breanna Barnes
- The Graduates (2005) - Breanna Barnes
- Cap and Frown (2005) - Breanna Barnes
- Save the First Dance (2005) - Breanna Barnes
- Glug, Glug (2005) - Breanna Barnes
- Accidental Love: Part 2 (2005) - Breanna Barnes
- Accidental Love: Part 1 (2005) - Breanna Barnes
- Contract High (2005) - Breanna Barnes
- Rock and a Hard Place (2005) - Breanna Barnes
- Lock Blockin' (2005) - Breanna Barnes
- Goodbye, Mr. Chips (2005) - Breanna Barnes
- Shock Jock (2005) - Breanna Barnes
- Mojo No Mo' (2004) - Breanna Barnes
- Lost in the Headlights (2004) - Breanna Barnes
- Who Brought the Jive Turkey? (2004) - Breanna Barnes
- Daddy's Home (2004) - Breanna Barnes
- You Don't Have to Go Home- (2004) - Breanna Barnes
- Manic Monday (2004) - Breanna Barnes
- Rock the Vote (2004) - Breanna Barnes
- Dirty Laundry (2004) - Breanna Barnes
- Follow That Car (2004) - Breanna Barnes
- Zen Daddy (2004) - Breanna Barnes
- We'll Take Manhattan (2004) - Breanna Barnes
- The Play's the Thing (2004) - Breanna Barnes
- Bright Lights, Big City (2004) - Breanna Barnes
- Splitting Hairs (2004) - Breanna Barnes
- The Prodigal Brother (2004) - Breanna Barnes
- No More Wire Hangers (2004) - Breanna Barnes
- Sleepless in Baltimore (2004) - Breanna Barnes
- Cabin Fever (2004) - Breanna Barnes
- Spy Games Reloaded (2004) - Breanna Barnes
- He's Not Heavy, He's My Half-Brother (2004) - Breanna Barnes
- The Catch (2004) - Breanna Barnes
- It's a Mad, Mad, Mad, Mad Hip Hop World (2004) - Breanna Barnes
- East Meets East Coast (2004) - Breanna Barnes
- Dream Seller (2004) - Breanna Barnes
- It's a Miserable Life (2003) - Breanna Barnes
- Spy Games (2003) - Breanna Barnes
- Tears of a Clown (2003) - Breanna Barnes
- Keeping It (2003) - Breanna Barnes
- I Hear White People (2003) - Breanna Barnes
- One Hand Washington's the Other (2003) - Breanna Barnes
- 2 Young, 2 Curious (2003) - Breanna Barnes
- PTAmore (2003) - Breanna Barnes
- Creepin' (2003) - Breanna Barnes
- Stepmom, Misstep (2003) - Breanna Barnes
- It's a Family Thing (2003) - Breanna Barnes
- Find My Wife- Please (2003) - Breanna Barnes
- Stuck on You (2003) - Breanna Barnes
- Heart to Heart (2003) - Breanna Barnes
- Checkmate Daddy (2003) - Breanna Barnes
- Meet the Parents (2003) - Breanna Barnes
- I Know What You Did Last Thursday (2003) - Breanna Barnes
- Where Everybody Knows Your Name (2003) - Breanna Barnes
- Take This Job and Love It (2003) - Breanna Barnes
- The Test (2003) - Breanna Barnes
- The One About Friends (2003) - Breanna Barnes
- Daddy's Other Girl (2003) - Breanna Barnes
- Daddy, I Don't Need an Edumacation (2003) - Breanna Barnes
- Everybody Loves Whom? (2002) - Breanna Barnes
- Is It Safe? (2002) - Breanna Barnes
- Crappy Birthday (2002) - Breanna Barnes
- A Fla-Dap by Any Other Name (2002) - Breanna Barnes
- Give'm an Inch, They'll Throw a Rave (2002) - Breanna Barnes
- Give Me Some Credit (2002) - Breanna Barnes
- Pop Art (2002) - Breanna Barnes
- Daddy in Overdrive (2002) - Breanna Barnes
- Unemployment Up, Pride Down (2002) - Breanna Barnes
- I Believe I Can Fly: Part 2 (2002) - Breanna Barnes
- I Believe I Can Fly: Part 1 (2002) - Breanna Barnes
- He Got Game- Again (2002) - Breanna Barnes
- Misery (2002) - Breanna Barnes
- Fatal Attractions (2002) - Breanna Barnes
- Love Means Never Having to Say I Know You (2002) - Breanna Barnes
- The Way You Make Me Feel (2002) - Breanna Barnes
- It's Raining Women (2002) - Breanna Barnes
- Me & My Shadow (2002) - Breanna Barnes
- Adventures in Double Dating (2002) - Breanna Barnes
- The Case of the Almost Broken Heart (2002) - Breanna Barnes
- Tame Me, I'm the Shrew (2002) - Breanna Barnes
- Santa Baby (2001) - Breanna Barnes
- Thanksgiving It to Me, Baby (2001) - Breanna Barnes
- Mi Casa Es Mi Casa (2001) - Breanna Barnes
- Fifteen Candles (2001) - Breanna Barnes
- Phantom Menace (2001) - Breanna Barnes
- Playing Possum (2001) - Breanna Barnes
- Let's Wait Awhile (2001) - Breanna Barnes
- My Life as a Dog (2001) - Breanna Barnes
- School Dazed (2001) - Breanna Barnes
- Radioactive Platonic (2001) - Breanna Barnes
- Jailbait (2001) - Breanna Barnes
- When Flex Got Breanna (2001) - Breanna Barnes
2006
Dr. Dolittle 3 (Video)
as
Maya Dolittle
2005
Disney Channel Stars: A Dream Is a Wish Your Heart Makes (Music Video)
as
Kyla Pratt
2005
The Beach (TV Movie)
as
Penny Proud
2005
The Picnic (TV Movie)
as
Penny Proud
2001
The Proud Family (TV Series)
as
Penny Proud
- Psycho Duck (2005) - Penny Proud (voice)
- Who You Callin' a Sissy? (2005) - Penny Proud (voice)
- She Drives Me Crazy (2005) - Penny Proud (voice)
- Twins to Tweens (2004) - Penny Proud (voice)
- Suga Mama's Believers (2004) - Penny Proud (voice)
- Smackmania 6: Mongo vs. Mama's Boy (2003) - Penny Proud (voice)
- The Good, the Bad, and the Ugly (2003) - Penny Proud (voice)
- Election (2003) - Penny Proud (voice)
- Culture Shock (2003) - Penny Proud (voice)
- Thelma and Luis (2003) - Penny Proud (voice)
- Monkey Business (2003) - Penny Proud (voice)
- Penny Potter (2003) - Penny Proud (voice)
- Wedding Bell Blues (2003) - Penny Proud (voice)
- It Takes a Thief (2003) - Penny Proud (voice)
- The Camp, the Counselor, the Mole and the Rock (2003) - Penny Proud (voice)
- The Legend of Johnny Lovely (2003) - Penny Proud (voice)
- Surf and Turf (2003) - Penny Proud (voice)
- Adventures in BeBe-Sitting (2003) - Penny Proud (voice)
- There's Something About Rene (2003) - Penny Proud (voice)
- Hmmm- Tastes Like (2003) - Penny Proud (voice)
- One in a Million (2003) - Penny Proud (voice)
- Tween Town (2003) - Penny Proud (voice)
- Pulp Boot Camp (2003) - Penny Proud (voice)
- Crouching Trudy, Hidden Penny (2003) - Penny Proud (voice)
- Camping Trip (2003) - Penny Proud (voice)
- Hooray for Iesha (2003) - Penny Proud (voice)
- Behind Family Lines (2002) - Penny Proud (voice)
- Poetic Justice (2002) - Penny Proud (voice)
- Ain't Nothing Like the Real Thingy, Baby (2002) - Penny Proud (voice)
- A Hero for Halloween (2002) - Penny Proud (voice)
- A Star Is Scorned (2002) - Penny Proud (voice)
- Romeo Must Wed (2002) - Penny Proud (voice)
- Hip-Hop Helicopter (2002) - Penny Proud (voice)
- The Altos (2002) - Penny Proud (voice)
- Enter the Bullies (2002) - Penny Proud (voice)
- Puff's Magic Adventure (2002) - Penny Proud (voice)
- I Love You Penny Proud (2002) - Penny Proud (voice)
- I Had a Dream (2002) - Penny Proud (voice)
- Love Thy Neighbor (2002) - Penny Proud (voice)
- The Party (2002) - Penny Proud (voice)
- Makeover (2001) - Penny Proud (voice)
- Seven Days of Kwanzaa (2001) - Penny Proud (voice)
- Don't Leave Home Without It (2001) - Penny Proud (voice)
- Teacher's Pet (2001) - Penny Proud (voice)
- Forbidden Date (2001) - Penny Proud (voice)
- She's Got Game (2001) - Penny Proud (voice)
- Spelling Bee (2001) - Penny Proud (voice)
- EZ Jackster (2001) - Penny Proud (voice)
- Tiger Whisperer (2001) - Penny Proud (voice)
- Strike (2001) - Penny Proud (voice)
- Rumors (2001) - Penny Proud (voice)
- Bring It On (2001) - Penny Proud (voice)
2005
The Proud Family Movie (TV Movie)
as
Penny Proud (voice)
2005
Lilo & Stitch: The Series (TV Series)
as
Penny Proud
- Spats: Experiment 397 (2005) - Penny Proud (voice)
2004
Veronica Mars (TV Series)
as
Georgia
- The Wrath of Con (2004) - Georgia
2003
Disney Channel Circle of Stars: Circle of Life (Music Video)
as
Kyla Pratt
2003
Maniac Magee (TV Movie)
as
Amanda Beale
2002
The Proud Family Shorties (TV Mini Series short)
as
Penny Proud
2001
Disney Channel: Express Yourself - Family Second Commercial (Video short)
2001
Lizzie McGuire (TV Series)
as
Brooke Baker
- Gordo and the Girl (2001) - Brooke Baker
2001
Dr. Dolittle 2
as
Maya Dolittle
2000
One on One (Short)
as
Breanna Washington
2000
Strong Medicine (TV Series)
as
Donna Jenkins
- Brainchild (2000) - Donna Jenkins
1999
Moesha (TV Series)
as
Sabrina Wilson / Patricia
- Netcam (2000) - Sabrina Wilson
- The Crush (1999) - Patricia
2000
The Hughleys (TV Series)
as
Kenyatta
- The Thin Black Line (2000) - Kenyatta
2000
Love & Basketball
as
Young Monica
2000
The Parkers (TV Series)
as
Shaquilla
- Bad to the Bone (2000) - Shaquilla
1995
The Parent 'Hood (TV Series)
as
Monica
- To Kiss or Not to Kiss (1999) - Monica
- A Kiss Is Just a Kiss (1995) - Monica
1999
Jackie's Back! (TV Movie)
as
Little Jackie Washington
1999
Sister, Sister (TV Series)
as
Basketball Player
- The Road Less Traveled (1999) - Basketball Player
1999
So Weird (TV Series)
as
Kamilah - Special Appearance By
- Lost (1999) - Kamilah - Special Appearance By
1999
Becker (TV Series)
as
Keisha
- Limits & Boundaries (1999) - Keisha
1998
Any Day Now (TV Series)
as
Birdie
- You Shoulda Seen My Daddy (1998) - Birdie
1997
Smart Guy (TV Series)
as
Brandi / Lillie
- She Got Game (1998) - Brandi
- Bad Boy (1998) - Brandi
- Baby, It's You and You and You (1997) - Lillie
1998
Doctor Dolittle
as
Maya Dolittle
1998
Barney's Great Adventure
as
Marcella
1998
The Pretender (TV Series)
as
Tracy Johnson
- Gigolo Jarod (1998) - Tracy Johnson
1997
Walker, Texas Ranger (TV Series)
as
Kyla Jarvis
- The Neighborhood (1997) - Kyla Jarvis
1997
A Walton Easter (TV Movie)
as
Joanie Potter
1997
Family Matters (TV Series)
as
Kelsey Webster
- Le Jour d'Amour (1997) - Kelsey Webster
1996
Public Morals (TV Series)
as
Gretel
- The Cornflower Cover (1996) - Gretel
1996
Friends (TV Series)
as
Charla Nichols
- The One Where Rachel Quits (1996) - Charla Nichols
1996
Touched by an Angel (TV Series)
as
Annie
- The Journalist (1996) - Annie
1996
The Show (TV Series)
as
Nia
- The Last Episode of the Season and Them (1996) - Nia
1996
ER (TV Series)
as
Lily
- Take These Broken Wings (1996) - Lily
1996
Lois & Clark: The New Adventures of Superman (TV Series)
as
Little Girl
- Through a Glass, Darkly (1996) - Little Girl
1996
Sisters (TV Series)
as
Little Girl
- The Price (1996) - Little Girl
1996
In the House (TV Series)
as
Erica
- My Crazy Valentine (1996) - Erica
- Love on a One-Way Street (1996) - Erica
1995
Guideposts Junction (TV Mini Series)
as
Mailbox Kid #3
- Angels, Angels (1995) - Mailbox Kid #3
1995
Living Single (TV Series)
as
Tracy
- He Works Hard for the Money (1995) - Tracy
1995
The Baby-Sitters Club
as
Becca
1994
Nursery Raps Starring Mama Goose (Video short)
as
Dancer
1993
Where I Live (TV Series)
as
Brittany
- Married- with Children (1993) - Brittany
Soundtrack
2022
The Proud Family: Louder and Prouder (TV Series) (performer - 2 episodes)
- Snackland (2022) - (performer: "Proud to Be" - uncredited)
- New Kids on the Block (2022) - (performer: "Do It" - uncredited)
2005
The Proud Family Movie (TV Movie) (performer: "Together Makes it Better")
2005
Disneymania in Concert (Video documentary) (performer: "Circle of Life")
2001
The Proud Family (TV Series) (performer - 5 episodes)
- The Good, the Bad, and the Ugly (2003) - (performer: "It's All About Me")
- The Camp, the Counselor, the Mole and the Rock (2003) - (performer: "(He Reigns) Our God Is An Awesome God", "If I Was Your Woman" - uncredited)
- A Star Is Scorned (2002) - (performer: "We Are Best Friends", "It's All About Me" - uncredited)
- Romeo Must Wed (2002) - (performer: "Romeo and Juliet Rap")
- Rumors (2001) - (performer: "Stop Spreadin' Those Rumors Around" - uncredited)
1998
Barney's Great Adventure (performer: "Do Your Ears Hang Low?", "Imagine", "Twinkle, Twinkle Little Star", "Old MacDonald Had a Farm", "Who's Inside It?", "We're Gonna Find a Way", "I Love You")
Thanks
2013
L.A. Hair (TV Series) (special thanks - 1 episode)
- Don't Mess with My Mama (2013) - (special thanks)
Self
2023
I Hear Voices (Podcast Series)
as
Self - Guest
- The Voice of Kyla Pratt (2023) - Self - Guest
2023
GMA3: What You Need to Know (TV Series)
as
Self
- Jay Shetty/Rosci Diaz/Kathryn Kellogg/Kyla Pratt (2023) - Self
2023
The Jennifer Hudson Show (TV Series)
as
Self
- Jay Pharoah/Kyla Pratt (2023) - Self
2022
The Wheel (TV Series)
as
Self - Animated Movies Expert
- Fish N' Chips & Gold Medal Flips (2022) - Self - Animated Movies Expert
2022
Entertainment Tonight Canada (TV Series)
as
Self at Comic-Con
- Episode dated 26 July 2022 (2022) - Self at Comic-Con
2022
Celebrity Family Feud (TV Series)
as
Self - Contestant
- Salt-N-Pepa vs. The Proud Family and Bel-Air vs. Saved by the Bell (2022) - Self - Contestant
2019
Ok! TV (TV Series)
as
Self
- Disney Special (2022) - Self
- Episode #9.76 (2022) - Self
- Episode #9.49 (2022) - Self
- Episode #8.35 (2021) - Self
- Episode #8.27 (2020) - Self
- Episode #5.39 (2019) - Self
2022
Jemele Hill Is Unbothered (Podcast Series)
as
Self - Guest
- Kyla Pratt - I Can't Whisper (2022) - Self - Guest
2022
Access Hollywood (TV Series)
as
Self
- Episode #26.137 (2022) - Self
2012
The Wendy Williams Show (TV Series)
as
Self / Self - Guest
- Kyla Pratt! (2021) - Self
- Episode dated 17 January 2012 (2012) - Self - Guest
2021
Bronzeville (Podcast Series documentary)
as
Maisie
- 3,5,11,29 (2021) - Maisie
2020
Good Morning America (TV Series)
as
Self - Guest
- Episode dated 26 November 2020 (2020) - Self - Guest
2019
Red Carpet Report (TV Series short)
as
Self
- Its A Wonderful Lifetime (2019) - Self
2019
The D.L. Hughley Show (TV Series)
as
Self - Guest
- Kyla Pratt (2019) - Self - Guest
2019
Black Ink Crew: Compton (TV Series)
2018
Dish Nation (TV Series)
- Episode #6.134 (2018)
2013
L.A. Hair (TV Series)
as
Self
- Don't Mess with My Mama (2013) - Self
2009
A Home for Everyone: The Making of 'Hotel for Dogs' (Video documentary short)
as
Self
2006
The Drop (TV Series)
as
Self
- Episode #3.32 (2006) - Self
2006
The 20th Annual Soul Train Music Awards (TV Special)
as
Self
2006
37th NAACP Image Awards (TV Special)
as
Self
2005
74th Annual Hollywood Christmas Parade (TV Special)
as
Self
2005
The 3rd Annual Vibe Awards (TV Special)
as
Self
2005
The 19th Annual Soul Train Music Awards (TV Special)
as
Self
2005
Disneymania in Concert (Video documentary)
as
Self
2005
Dr. Phil (TV Series)
as
Self
- Dr. Phil & Dr. Bill (2005) - Self
2004
4th Annual BET Awards (TV Special)
as
Self
2004
35th NAACP Image Awards (TV Special)
as
Self
2003
Express Yourself (TV Series)
as
Self
- Disney Channel: Express Yourself - School (2003) - Self
2003
The Making of the Circle of Life (Short)
as
Self
2003
Vibe Awards (TV Special)
as
Self
2003
3rd Annual BET Awards (TV Special documentary)
as
Self
2003
34th NAACP Image Awards (TV Special)
as
Self
2002
2nd Annual BET Awards (TV Special documentary)
as
Self
2002
33rd NAACP Image Awards (TV Special)
as
Self
2002
Super Short Show (TV Series)
as
Self
- The Proud Family Movie/That's So Raven: Raven's House Party: 1 - Self
2001
HBO First Look (TV Series documentary short)
as
Self
- The Making of 'Dr. Dolittle 2' (2001) - Self
1999
Nickelodeon Kids' Choice Awards '99 (TV Special)
as
Self
1998
The Rosie O'Donnell Show (TV Series)
as
Self
- Episode dated 8 September 1998 (1998) - Self
Archive Footage
2023
Pop Culture Crisis (TV Series)
as
Self
- Disney Went From Celebrating America to Hating it in Just 20 Years (2023) - Self
2023
Candace Owens (Podcast Series)
as
Penny Proud
- And The Grammy Goes To- Satan. (2023) - Penny Proud
2021
Liberal Hivemind (TV Series)
as
Self
- Liberals Try To "RE-DESIGN" The American Flag- Get ABSOLUTELY ROASTED! Hilarious Designs! (2021) - Self
References
Kyla Pratt Wikipedia
(Text) CC BY-SA