Bhandarkars Arts & Science College




Kannada


23.06 km2


Karnataka




Kundapura karavali




Udupi



Kundapur is a coastal town in the Indian state of Karnataka. It is administered by Kundapur Town Municipal Council and the town is also a headquarters of Kundapur Taluk.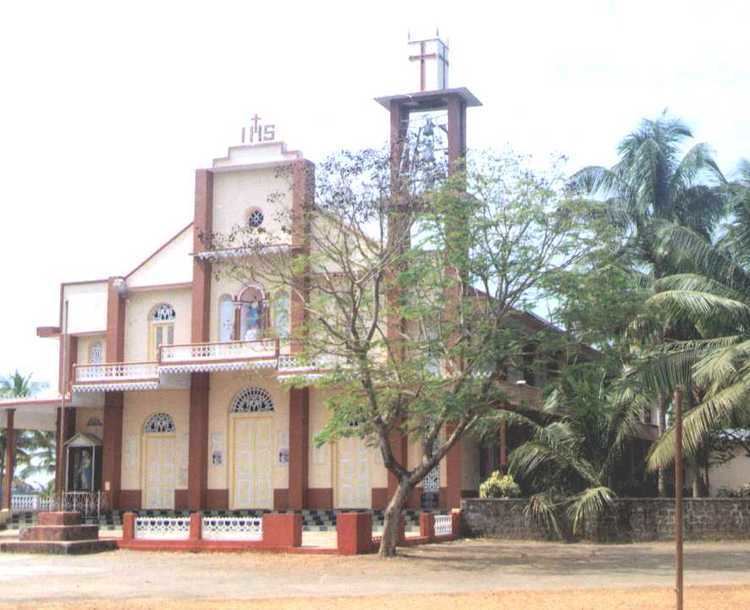 The name Kundapur can be traced to the Kundeshwar temple built by Kundavarma in the vicinity of the Panchagangavalli river. The name of the town may be derived from Kundavarma who ruled the area. Kunda means pillar in Kannada, which refers to the traditional method of constructing houses. Pura means town. Kundapur is surrounded by water from three sides. To the north lies the Panchagangavali river. To the east lies the Kalaghar river. To the west lie the Kodi back waters and the Arabian Sea, leaving the south side as the main connecting land mass. All connecting roads to Kundapur enter the city from southern direction. North side of the town is vast backwaters of Panchagangavali river and a bridge has been constructed across it .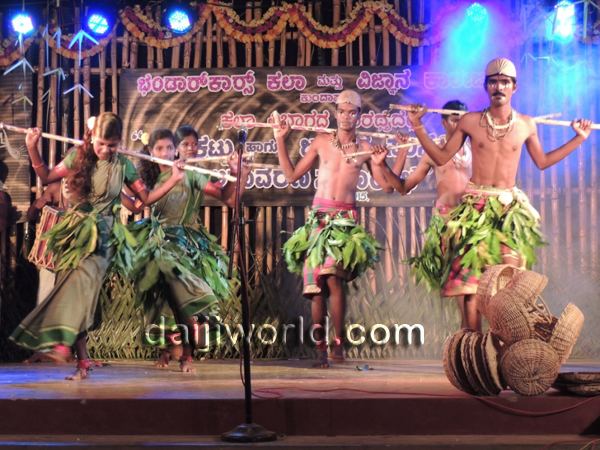 The town consists mainly of Hindus of many communities such as Shettigars,Sherigars,Kotegars, Vishwakarmas, poojarys, Kota Brahmins, Havyaka Brahmins, Shivalli Brahmins, Goud Saraswat Brahmins, Mogaveeras, Kulals, Bunts, Vokkaligas, Devadigas, Billavas Namadhari Naiks, Ganigas, Ramakshatriyas, Daivajnas, Kunabis, Chitrapur Saraswat Brahmins, Kharvis, Christians and Muslims.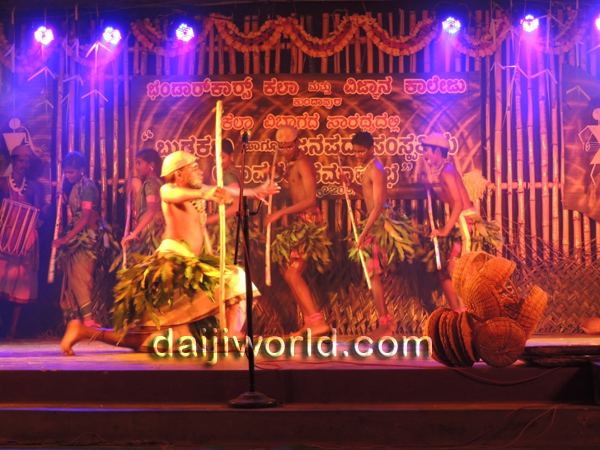 The town mainly consists of Kannadigas who speak Kundagannada (82%). Others are Konkanis (12%) and Tuluvas. The Goud Saraswat Brahmins, the Kharvi community, the Christian community and some Muslim community people speak Konkani Language. A dialect of Kannada called Kundaganna or Kundapur Kannada is predominantly spoken in Kundapur town and Kundapur Taluk. Tulu is also spoken by some people (By 5% of the Population of Kundapur). Though most of The Tuluvas are from Mangalore and Udupi city.
In the olden days, Tulu language was widely spoken in the region and the historical town of Barkur served as the capital city of Tulunadu.
Kundapur Wikipedia
(,)http://raymond__18.tripod.com//sitebuildercontent/sitebuilderpictures/churchs1.jpg(,)http://upload.wikimedia.org/wikipedia/commons/5/5d/Halmidi_OldKannada_inscription.JPG(,)http://www.farelli.info/images/books/colonies/asia/malabar/Dabul-1724.jpg(,)http://fsl-india.org/blog/wp-content/uploads/2012/01/15.jpg(,)http://karavalitimes.com/web/wp-content/uploads/2014/02/DSC_0025.jpg(,)http://www.mangaloretoday.com/uploaded/Solomon%2520Samuel%2520Soans%252023nov13%25203.jpg(,)http://www.mangaloretoday.com/uploaded/Solomon%2520Samuel%2520Soans%252023nov13%25202.jpg(,)http://www.ablogabouthistory.com/wp-content/uploads/2011/02/fort.jpg
(,)http://www.justahotels.com/turtlebay-trasi-kundapur/images/beach_1_justa_turtlebay_hotel_trasi.jpg(,)http://2.bp.blogspot.com/-1yqg_LhlZ-c/TWnPy0XfVsI/AAAAAAAAQZI/eCSzs9QGJ1Y/s1600/km.JPG(,)http://media-cdn.tripadvisor.com/media/photo-s/05/0e/23/5d/shetty-s-lunch-home.jpg(,)http://www.justahotels.com/turtlebay-trasi-kundapur/images/resort_8_justa_turtlebay_hotel_trasi.jpg(,)http://cdn.itslife.in/wp-content/gallery/travel-udupi-mangalore/travel-turtle-bay-3.jpg(,)https://sinamontales.files.wordpress.com/2015/01/dsc_0424.jpg(,)http://ksmartstatic.sify.com/cmf-1.0.0/appflow/bawarchi.com/Image/oetnfjcdfgedg_bigger.jpg(,)http://2.bp.blogspot.com/-UDOEz4ZZsbs/UO5Yf9VajII/AAAAAAAAGIw/gihQkPQWh1A/s1600/Prawn%2BGhee%2BRoast%2BUsing%2BKundapur%2BMasala%2BPowder.jpg(,)https://sinamontales.files.wordpress.com/2015/01/dsc_0415.jpg%3Fw%3D547%26h%3D823(,)http://3.bp.blogspot.com/-kGaM806aBUU/Tq7L_DvTwII/AAAAAAAAMhc/bVZyGnQ_7Kw/s640/Chicken%2BGhee%2BRoast%2B%2525282%252529%2B-%2B1.jpg(,)http://2.bp.blogspot.com/-kYGtk8_xkBg/VTCmemK2j0I/AAAAAAAACQE/hsPePUY85O0/s1600/Kundapur_ChickenSukka.jpg(,)http://1.bp.blogspot.com/-DIVnVMwEbR8/VTCm2WF0n1I/AAAAAAAACQM/Snu9vnVmo2Y/s1600/Kundapur_Chicken_Sukka.jpg(,)http://3.bp.blogspot.com/-oWPzLHtx6ug/Txj-oagoWYI/AAAAAAAAAXw/QSZV2qCUMm8/s1600/Kundapur%2Bmutton%2Bgravy.jpg
(,)http://www.tvdaijiworld.com/images6/ron_160215_culture2.jpg(,)http://www.tvdaijiworld.com/images6/ron_160215_culture4.jpg(,)http://www.tvdaijiworld.com/images6/ron_160215_culture3.jpg(,)http://www.mangalorean.com/new/wp-content/uploads/2015/02/tribal_folkdance_bhandarkars_mangalorean_20150216-001.jpg(,)http://mangalorean.com/images/newstemp36/tribal_folkdance_bhandarkars_mangalorean_20150216-009.JPG(,)http://fsl-india.org/blog/wp-content/uploads/2012/09/17.jpg(,)http://www.mangalorean.com/new/wp-content/uploads/2015/02/tribal_folkdance_bhandarkars_mangalorean_20150216-011.jpg(,)http://www.thehindu.com/multimedia/dynamic/02313/16mn_UDGVPHI-W0_16_2313251g.jpg(,)http://karavalitimes.com/web/wp-content/uploads/2014/11/DSCN2073.jpg(,)http://mangalorean.com/images/newstemp36/tribal_folkdance_bhandarkars_mangalorean_20150216-010.JPG(,)http://www.tvdaijiworld.com/images1/shr_100812_trans1.jpg(,)http://sandeepgangolli.files.wordpress.com/2012/09/29.jpg(,)http://karavalitimes.com/web/wp-content/uploads/2013/06/DSCN7335.jpg(,)http://karavalitimes.com/web/wp-content/uploads/2014/11/DSCN2074.jpg(,)http://mangalorean.com/images/newstemp36/tribal_folkdance_bhandarkars_mangalorean_20150216-007.JPG(,)http://www.tvdaijiworld.com/images1/shr_100812_trans2.jpg