Zaibunnissa




Actress





Zaibunnissa




1954–1973




Film actress






Hadi Ali Abrar, Andaleeb Khan




Filmfare Award for Best Supporting Actress




Mr X in Bombay, Raja Aur Runk, Geet, Laagi Nahi Chhute Ram, Mother India




Guru Dutt, O P Nayyar, Ramanand Sagar, Dev Anand, Naushad
Kumkum, born Zaibunnissa, is an Indian film actress from Hussainabad in Bihar. She acted in almost 115 films in her career. She is best known for her roles in Mother India (1957), Son Of India (1962), Kohinoor (1960), Ujala, Naya Daur, Shreeman Funtoosh, Ek Sapera Ek Lutera, Ganga Ki Laharen, Raja Aur Rank, Aankhen (1968), Lalkaar and Geet etc. She paired with many film heroes of her era and was popular in roles alongside Kishore Kumar.
Kumkum also acted in Bhojpuri films, starting with Ganga Maiyya Tohe Piyari Chadhaibo (1963), which was also the first ever Bhojpuri film.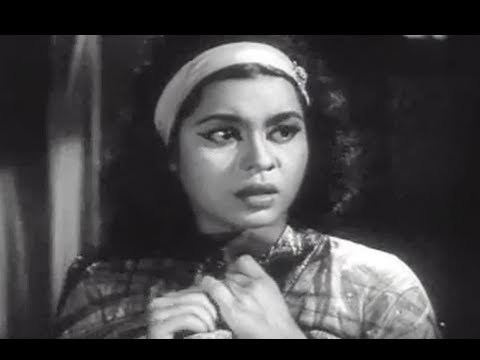 Kumkum was discovered by Gurudutt. Gurudutt was to picturise a song "Kabhi aar kabhi paar laaga teere nazar" for his movie Aar Paar (1954) on his friend Jagdeep (father of Javed Jaffery, Naved Jaffery) but later decided to picturise this song on a female actor. But that time no one agreed to do a small song. Then Gurudutt finally picturised this song on Kumkum. Later Kumkum was seen in a small role in Pyasa ('57).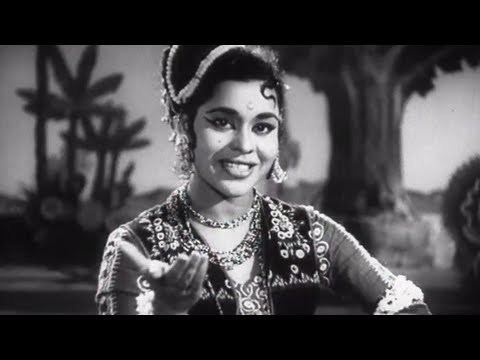 She was trained in Kathak by the famous Pandit Shambhu Maharaj. She showed her dancing talents in film Kohinoor ('60) with Dilip Kumar. "Madhuban mein Radhika nache re" and "Haye jaadugar qaatil, haazir hai mera Dil," sung by Asha Bhonsle for Naushad were picturised on Kumkum. She has been a favourite choice for writer director Ramanand Sagar. Ramanand Sagar decided to cast Kumkum as Dharmendra's sister in Ankhen a super hit film of 1968. In 1970 for Geet, Kumkum was Ramanand Sagar's choice for a small role. But in Lalkar ('72) she was paired with Dharmendra, while Rajendra Kumar was paired with Mala Sinha. Kumkum was paired with Kiran Kumar in Jalte badan ('73), produced, directed and written by Ramanand Sagar.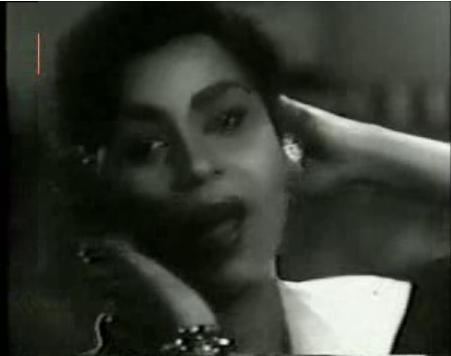 After her marriage, she left the industry.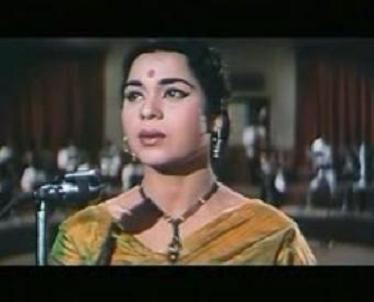 Mirza Ghalib (1954)
Mr. & Mrs. '55 (1955)
House No. 44 (1955)
Kundan (1955)
Funtoosh (1956)
C.I.D. (1956)
Basant Bahar (1956)
Naya Daur (1957)
Mother India (1957)
Pyaasa (1957)
Char Dil Char Rahen (1959), Kali topi lal rumal, (1959)
Ujala (1959)
Kohinoor (1960)
Dil Bhi Tera Hum Bhi Tere (1960)
Son Of India (1962), king Kong (1962)
Ganga Maiyya Tohe Piyari Chadhaibo (1963, Bhojpuri)
Laagi Nahi Chhute Ram (1963, Bhojpuri)
Mr. X in Bombay (1964)
Ganga Ki Lahren (1964)
Raja Aur Runk (1968)
Aankhen (1968)
Gunah Aur Kanoon (1970)
Geet (1970)
Aan Baan (1972)
Lalkaar (1972)
Jalte Badan (1973)
Ek Kunwari Ek Kunwara (1973)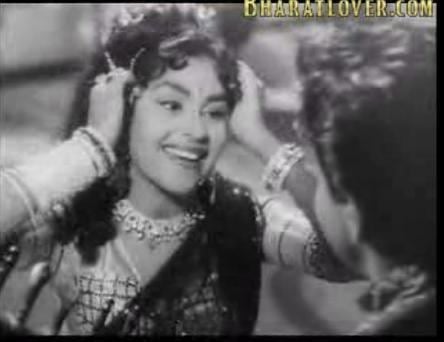 Note: Films in Hindi, unless otherwise mentioned.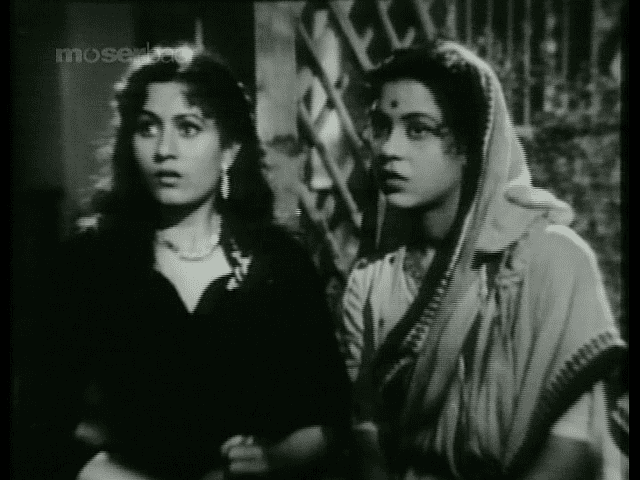 Kumkum (actress) Wikipedia