Years active

1992–present






Born

November 22, 1964 (age 51) (

1964-11-22

)

New York, New York, United States

Movies

Juice, For Colored Girls, Renaissance Man, Bones, Love Jones




Similar People

Jermaine Hopkins, Omar Epps, Ernest Dickerson, Henry Chan, Penny Marshall
Khalil kain on acting w tupac juice wouldn t do a reality show
Khalil Kain (born Khaliloeron Kain; November 22, 1968) an American actor and rapper also known as K. Kain best known for his role as Raheem in the 1992 film Juice and as Darnell Wilkes on Girlfriends, replacing Flex Alexander.
Contents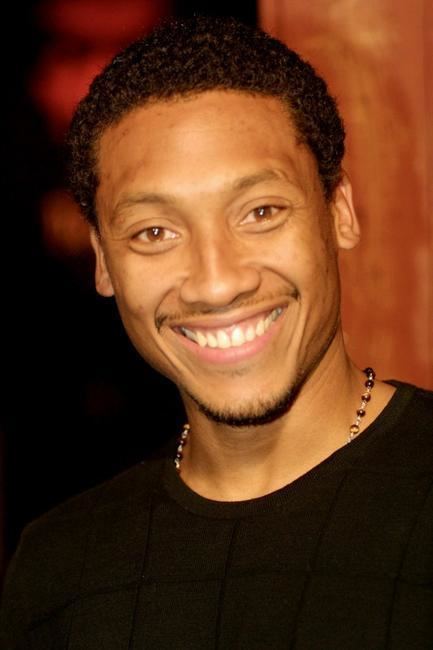 Treach actor khalil kain tupac was the most seasoned actor in juice january 18 2012
Personal life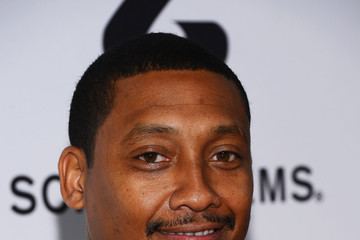 Kain was born in Manhattan, New York City, New York, of African American and Chinese descent. His father is poet, playwright, recording artist Gylan Kain, founder of The Last Poets.
Life and career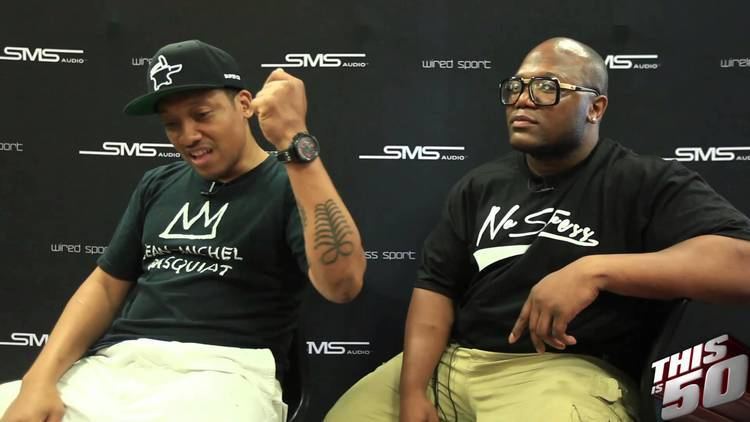 He first appeared in the 1992 film Juice as Raheem. Kain has also portrayed Roosevelt Nathaniel Hobbs in the 1994 comedy drama, Renaissance Man. Some of his credits include Suddenly Susan, Friends, Blue Bloods, Baadasssss!, Living Single, Moesha, Angel, and Sister, Sister.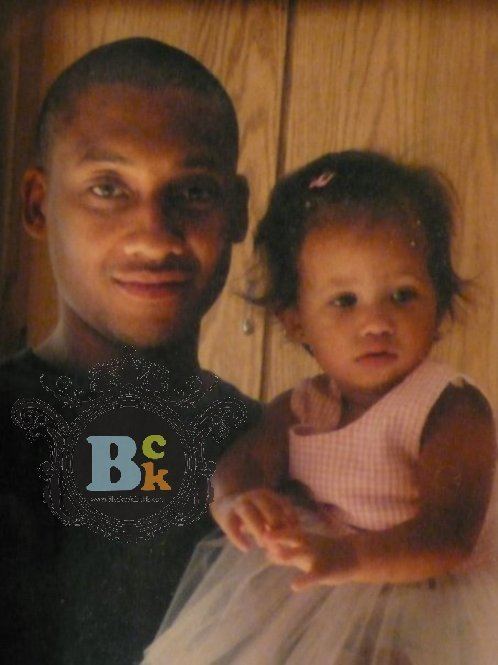 Kain portrayed Marvin Cox in the 1997 romantic comedy, Love Jones and golfer Tiger Woods in Showtime's The Tiger Woods Story. He was also in Bones with co-star Snoop Dogg. Kain has been an avid student of martial arts since 1996, and holds a black belt in hapkido.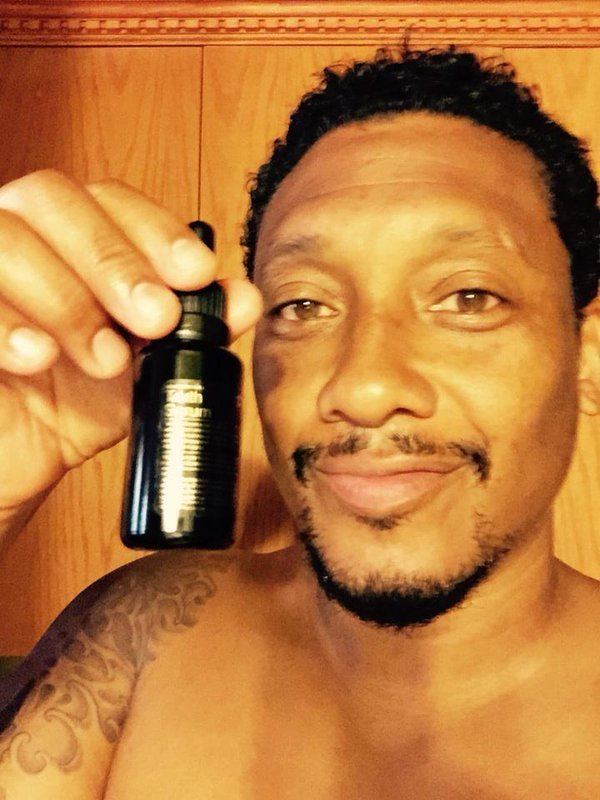 He appeared as Darnell Wilkes on the UPN/CW TV series Girlfriends from Seasons 2 through 8. He replaced Flex Alexander, who left to star in the sitcom One on One.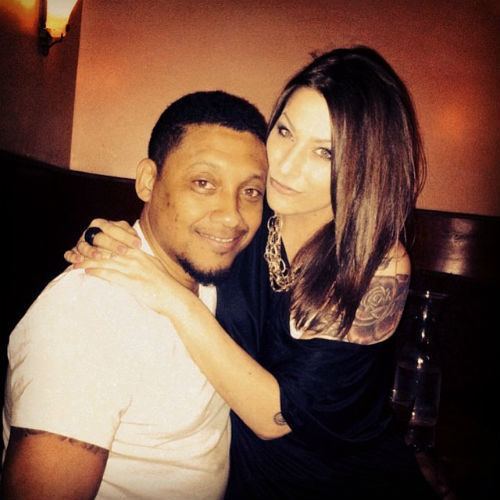 He also played the role of Bill in the 2010 movie For Colored Girls.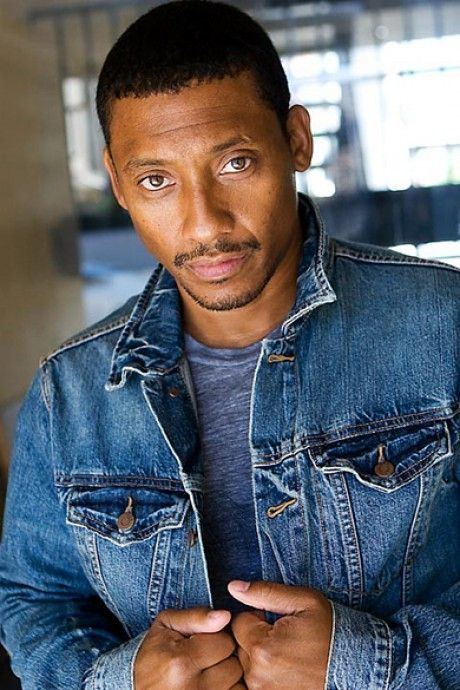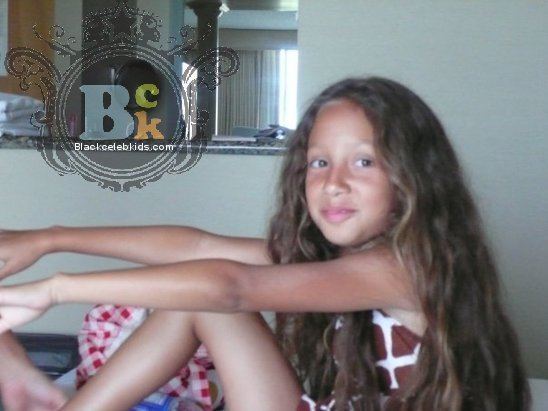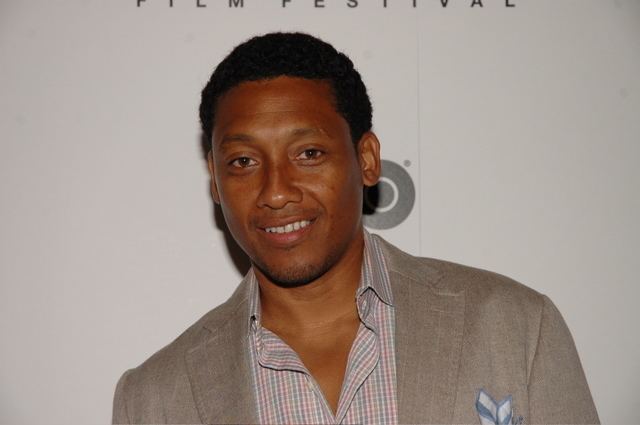 Filmography
Actor
-
Love Trap (post-production)
as
Ced
2023
Privateers (TV Series) (post-production)
as
The Recruiter
- Episode #1.6 (2023) - The Recruiter
- Episode #1.4 (2023) - The Recruiter
-
Only A Few Fans (completed)
as
Trent
-
The Friend Zone (completed)
as
Adam
-
The New Girl (completed)
as
Will
2023
Coming to Africa: Welcome to Ghana
2023
The Chrononaut (Short)
as
Gary
2023
Be Someone (TV Series)
as
Jesse Williams
- Perfect Storm (2023) - Jesse Williams
- Nuisances (2023) - Jesse Williams
- No Stones Unturned (2023) - Jesse Williams
- Bills (2023) - Jesse Williams
2022
The Bricks
as
Tomas Jeffries
2022
The Millennial
as
Mr. Sterling
2021
FBI (TV Series)
as
Frank Castlewood
- Unfinished Business (2021) - Frank Castlewood
2021
Caged Birds
as
Guerron Lucas
2021
Homegoing (Short)
as
Senior
2020
Rabbit in The Tail Lights (Short)
as
Derrick
2019
Bronx SIU (TV Series)
as
Chief Wryles
- Live Together, Die Together (2019) - Chief Wryles
- Poison (2019) - Chief Wryles
- Compliments of T. Daniels (2019) - Chief Wryles
- The Story Continues (2019)
- Hail to The Chief (2019) - Chief Wryles
2017
The Fearless One
as
Turtle
2017
Misguided Behavior
as
Michael Miller
2016
The Truth (Podcast Series)
as
Mason Dixon
- The Sweet Music of Friction (2016) - Mason Dixon
2015
Blue Bloods (TV Series)
as
FBI Agent Hill
- Bad Company (2015) - FBI Agent Hill
2013
Person of Interest (TV Series)
as
Officer Lin
- The Crossing (2013) - Officer Lin
2013
Elementary (TV Series)
as
Benny Charles
- Solve for X (2013) - Benny Charles
2012
Love Overboard (Video)
as
Russell
2010
Meet the Browns (TV Series)
as
Michael
- Meet the New Reggie (2010) - Michael
2010
For Colored Girls
as
Bill
2009
Medium (TV Series)
as
Malcolm Littleton
- The Future's So Bright (2009) - Malcolm Littleton
2009
CSI: Miami (TV Series)
as
Byron Pearce
- In Plane Sight (2009) - Byron Pearce
2009
Ruby & the Rockits (TV Series)
as
Crayton Jones
- It's My Party and I'll Lie If I Want to (2009) - Crayton Jones
2001
Girlfriends (TV Series)
as
Darnell Wilkes
- What's Black-a-Lackin'? (2008) - Darnell Wilkes
- Adapt to Adopt (2008) - Darnell Wilkes
- Deck the Halls with Bags and Folly (2007) - Darnell Wilkes
- R-E-S-P-E-C-T, Find Out What It Means to William (2007) - Darnell Wilkes
- Snap Back (2007) - Darnell Wilkes
- Spree to Be Free (2007) - Darnell Wilkes
- Good Grief (2007) - Darnell Wilkes
- Losing It (2007) - Darnell Wilkes
- Where Did Lynn-Digo? (2007) - Darnell Wilkes
- Baghdad, My Bad (2007) - Darnell Wilkes
- Range of Emotions (2007) - Darnell Wilkes
- To Be Determined- (2007) - Darnell Wilkes
- It's Been Determined (2007) - Darnell Wilkes
- A House Divided (2007) - Darnell Wilkes
- A Dingo Ate My Dream House (2007) - Darnell Wilkes
- Church Lady (2007) - Darnell Wilkes
- 'What Had Happened Was-' (2007) - Darnell Wilkes
- Willie He or Won't He III: This Time It's Personal (2007) - Darnell Wilkes
- Time to Man Up (2007) - Darnell Wilkes
- I Want My Baby Back (2007) - Darnell Wilkes
- Wrong Side of the Tracks (2007) - Darnell Wilkes
- I'll Have a Blue Line Christmas (2006) - Darnell Wilkes
- He Had a Dream (2006) - Darnell Wilkes
- Everybody Hates Monica (2006) - Darnell Wilkes
- In Too Deep (2006) - Darnell Wilkes
- After the Storm (2006) - Darnell Wilkes
- Party Over Here (2006) - Darnell Wilkes
- -Ain't Nothing Over There (2006) - Darnell Wilkes
- I'll Be There for You- But Not Right Now (2006) - Darnell Wilkes
- Game Over (2006) - Darnell Wilkes
- Work in Progress (2006) - Darnell Wilkes
- All God's Children (2005) - Darnell Wilkes
- My Business, Not Your Business (2005) - Darnell Wilkes
- Sleeping Dogs (2005) - Darnell Wilkes
- Latching on and Lashing Out (2005) - Darnell Wilkes
- Odds & Ends (2005) - Darnell Wilkes
- Fits & Starts (2005) - Darnell Wilkes
- -With a Twist (2005) - Darnell Wilkes
- Wedding on the Rocks (2005) - Darnell Wilkes
- Kids Say the Darndest Things (2005) - Darnell Wilkes
- The Way We Were (2005) - Darnell Wilkes
- Merry Exmas (2003) - Darnell Wilkes
- Where Everyone Knows My Name (2003) - Darnell Wilkes
- Single Mama, Drama (2003) - Darnell Wilkes
- Handling Baggage (2002) - Darnell Wilkes
- Getting Our Act Together (2002) - Darnell Wilkes
- Coming to Terms (2002) - Darnell Wilkes
- Into the Woods (2002) - Darnell Wilkes
- My Mother, Myself (2002) - Darnell Wilkes
- Take Me Out After the Ballgame (2002) - Darnell Wilkes
- Can't Stan Ya! (2002) - Darnell Wilkes
- You Better Watch Out (2001) - Darnell Wilkes
- Willie or Won't He (2001) - Darnell Wilkes
- Un-Treatable (2001) - Darnell Wilkes
- The Fallout (2001) - Darnell Wilkes
2006
Ghost Whisperer (TV Series)
as
Randall Fisher
- Fury (2006) - Randall Fisher
2005
Complete Guide to Guys
as
Gene
2002
The Legacy (TV Movie)
2002
CSI: Crime Scene Investigation (TV Series)
as
Jerome 'The Man' Anderson
- Fight Night (2002) - Jerome 'The Man' Anderson
2001
Angel (TV Series)
as
Gio
- That Old Gang of Mine (2001) - Gio
2000
Ali: An American Hero (TV Movie)
as
Rudy Clay / Rahaman
1999
Intimate Betrayal (TV Movie)
as
Maxwell Knight
1999
Execution of Justice (TV Movie)
as
Sister Boom Boom
1999
Moesha (TV Series)
as
Jim Meadows
- Mis-directed Study (1999) - Jim Meadows
1999
Passing Glory (TV Movie)
as
Heatwave Hundley
1998
The Velocity of Gary
as
Venus
1998
Any Day Now (TV Series)
as
Greg Mingo
- Making Music with the Wrong Man (1998) - Greg Mingo
1998
Free of Eden (TV Movie)
as
Taurus
1998
The Tiger Woods Story (TV Movie)
as
Tiger Woods (age 21)
1998
Sister, Sister (TV Series)
as
Aaron
- Young at Heart (1998) - Aaron
1996
Suddenly Susan (TV Series)
as
Dwight
- With Friends Like These (1997) - Dwight
- Cold Turkey (1996) - Dwight
1996
Friends (TV Series)
as
Cal
- The One with the Race Car Bed (1996) - Cal
1996
Lush Life (TV Series)
as
Lance Battista
- The Not So Lush Rock Star (1996) - Lance Battista
- The Lush Hex (1996) - Lance Battista
- The Lush Ex-Posures (1996) - Lance Battista
- First Lush Date (1996) - Lance Battista
- The Dead Lush Artist (1996) - Lance Battista
- Lush Beginning (1996) - Lance Battista
- The Lush Waitress - Lance Battista
1996
Living Single (TV Series)
as
Keith
- Not Quite Mr. Right (1996) - Keith
- Compromising Positions (1996) - Keith
- Glass Ceiling (1996) - Keith
- Dear John (1996) - Keith
1995
Divas (TV Movie)
as
Monte
1995
In the Kingdom of the Blind, the Man with One Eye Is King
as
Dion
1995
Zooman (TV Movie)
as
Zooman
1994
Prince Ital Joe feat. Marky Mark: Life in the Streets (Music Video short)
as
Roosevelt Nathaniel Hobbs
1994
Sirens (TV Series)
as
Hektor
- The First Time (1994) - Hektor
1994
Renaissance Man
as
Pvt. Roosevelt Nathaniel Hobbs
Producer
2022
The Bricks (executive producer)
2022
The Millennial (executive producer)
2017
Misguided Behavior (associate producer)
2006
UFO: The Greatest Story Ever Denied (Video documentary) (co-producer)
Director
Writer
2022
The Millennial (writer)
Self
2012
RapFix Live (TV Series)
as
Self
- Treach, Astro, Khalil Kain (2012) - Self
2009
Black to the Future (TV Series)
as
Self
Archive Footage
2003
Tupac: Resurrection (Documentary)
References
Khalil Kain Wikipedia
(Text) CC BY-SA