35th Edith House Lecture: Ketanji Brown Jackson, U.S. District Court for the District of Columbia
Ketanji Onyika Brown Jackson (born September 1970) is a United States District Judge of the United States District Court for the District of Columbia. In 2016, she was on Barack Obama's short list for the Supreme Court to replace Antonin Scalia.
Contents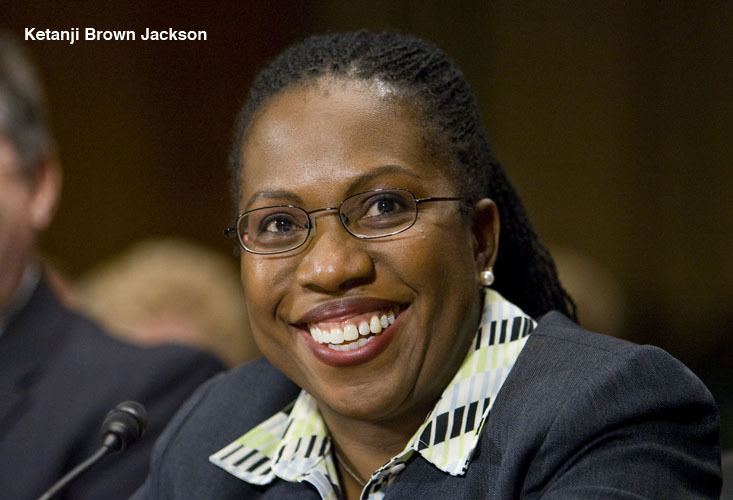 State of the Sentencing Guidelines
Early life and education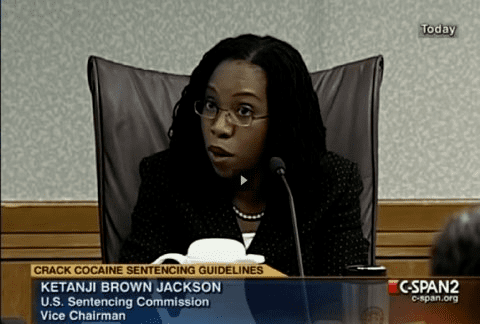 Ketanji Onyika Jackson (née Brown) was born in Washington, D.C. Her parents Johnny and Elorie(sp) Brown, are an attorney, and retired school principal, respectively. Jackson graduated from Miami Palmetto High School in 1988. Her parents still reside in Miami. She earned a Bachelor of Arts degree magna cum laude in government in 1992 from Harvard University and a Juris Doctor degree cum laude in 1996 from Harvard Law School, where she was an editor of the Harvard Law Review. Jackson has served as a law clerk for three federal judges, including U.S. District Court for the District of Massachusetts Judge Patti B. Saris and U.S. Court of Appeals for the First Circuit Judge Bruce M. Selya. She clerked for Associate Justice Stephen Breyer of the U.S. Supreme Court from 1999 until 2000.
Early legal career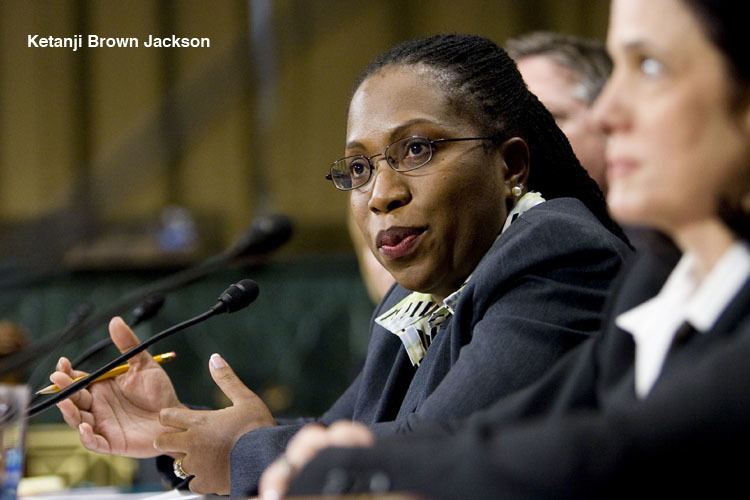 Jackson worked in private legal practice from 1998 until 1999 and again from 2000 until 2003. From 2003 until 2005, she remained in private practice as an attorney at the Feinberg Group law firm, and she also served as an assistant special counsel to the U.S. Sentencing Commission. From 2005 until 2007, Jackson served as an assistant federal public defender in the District of Columbia. From 2007 to 2013, Jackson worked at the law firm of Morrison & Foerster.
Appointment to the United States Sentencing Commission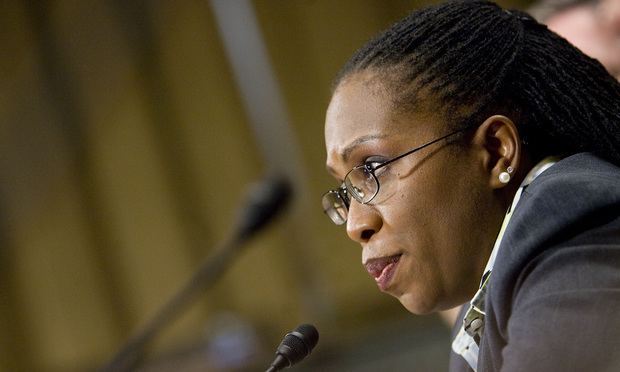 On July 23, 2009, President Barack Obama nominated Jackson to a part-time position as one of the seven voting members on the U.S. Sentencing Commission. The United States Senate confirmed Jackson by unanimous consent on February 11, 2010. She succeeded Michael Horowitz, who served from 2003 until 2009. Jackson served on the U.S. Sentencing Commission until 2014.
District Court service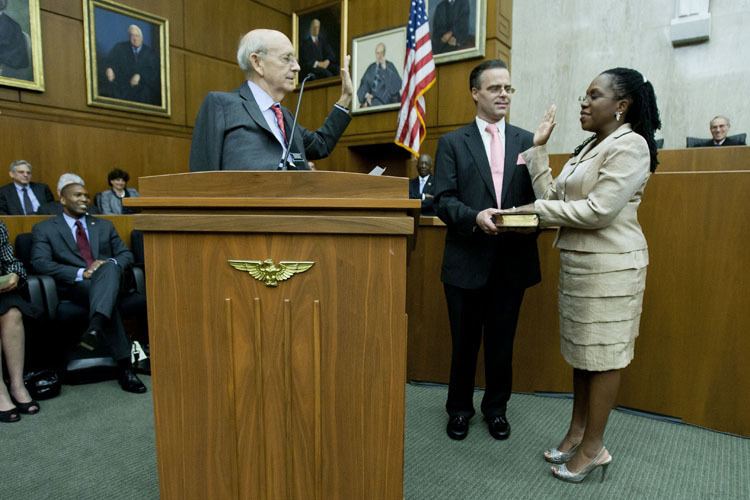 On September 20, 2012, President Obama nominated Jackson to serve as a judge for the United States District Court for the District of Columbia, to the seat vacated by Judge Henry H. Kennedy, Jr. who retired on November 18, 2011. On January 2, 2013, her nomination was returned to the President, due to the sine die adjournment of the Senate. On January 3, 2013, she was renominated to the same office. On February 14, 2013, her nomination was reported to the full Senate by voice vote of the Senate Judiciary Committee. She was confirmed by voice vote on the legislative day of March 22, 2013. She received her commission on March 26, 2013.
Possible appointment to the U.S. Supreme Court
On February 26, 2016, the National Law Journal reported that Obama administration officials were vetting Jackson as a potential nominee to the U.S. Supreme Court by President Barack Obama. The Washington Post reported the same in March.
Personal
In 1996, Jackson married surgeon Patrick G. Jackson. They have two daughters. Jackson is related by marriage to U.S. House Speaker Paul Ryan. Her husband is the twin brother of Ryan's brother-in-law.
References
Ketanji Brown Jackson Wikipedia
(Text) CC BY-SA