Residence

California and Hawaii


Name

Kelly Slater




Weight

160 lb (73 kg)




Role

Surfer





Years active

1990–present




Height

1.75 m




Children

Taylor Slater







Born

February 11, 1972 (age 43)Cocoa Beach, Florida, U.S. (

1972-02-11

)


Best year

Ranked 1st on the World Surf League: 1992, 1994, 1995, 1996, 1997, 1998, 2005, 2006, 2008, 2010, 2011


Career earnings

$3,500,705 (as of 2013)




Books

Pipe Dreams, KELLY SLATER - FOR THE LOVE




Parents

Judy Moriarity, Stephen Slater




Movies and TV shows

Baywatch, The September Sessions, Kelly Slater in Black and White, A Brokedown Melody, The Sixth Element


Similar People

Mick Fanning, Gabriel Medina, Andy Irons, John John Florence, Joel Parkinson


Profiles




Instagram

Facebook

Twitter

Myspace




Favorite waves

Kirra and Pipeline

Kelly slater 39 bio champion surfer entrepreneur wave machine wave maker 2011 vob
Robert Kelly Slater (born February 11, 1972) is an American professional surfer known for his competitive prowess and style. He has been crowned World Surf League Champion a record 11 times, including 5 consecutive titles in 1994–98. He is the youngest (at age 20) and the oldest (at age 39) to win the title. Upon winning his 5th world title in 1997, Slater passed Australian surfer Mark Richards to become the most successful champion in the history of the sport. In 2007 he also became the all-time leader in career event wins by winning the Boost Mobile Pro event at Lower Trestles near San Clemente, California. The previous record was held by Slater's childhood hero, three-time world champion Tom Curren.
Contents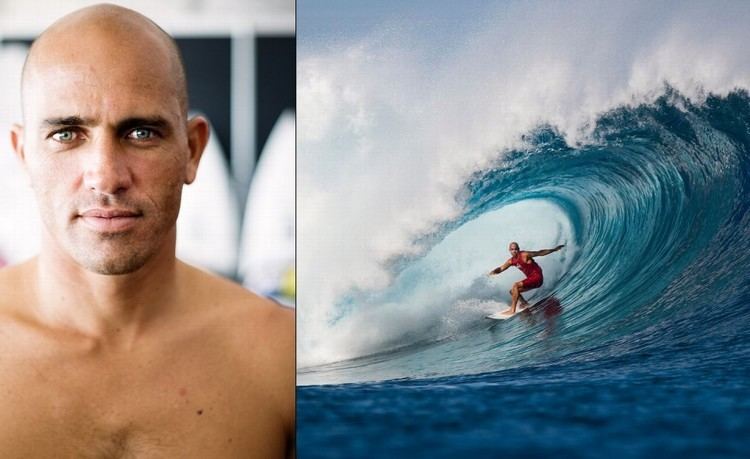 After earlier being awarded the title prematurely as a result of a miscalculation by the Association of Surfing Professionals (ASP), on November 6, 2011 Slater officially won his eleventh ASP world title at the Rip Curl Pro Search San Francisco, by winning his 4th round heat.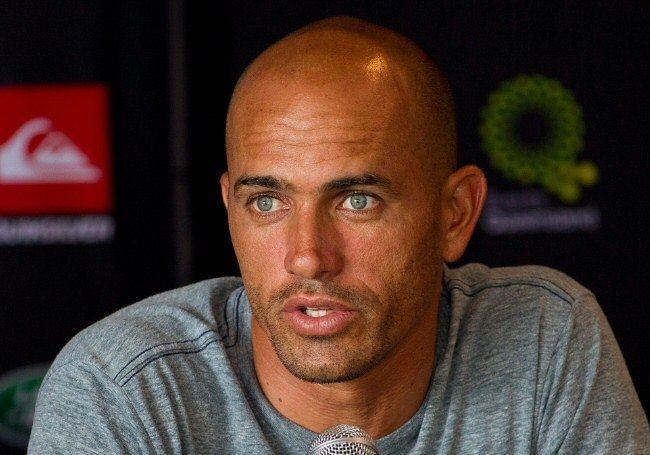 Slater, having grown up in Florida, was never truly comfortable in waves of consequence until a trip to Oahu in 1997. A giant Northwest swell was pounding the coast, closing out breaks from Waimea to Sunset. He drove to Makaha, where he was greeted with 40' (Hawaiian scale) waves breaking across the bay. Slater parked and saw legendary charger Brandon "Big Wave" Davis waxing up his 11' gun. Big Wave Davis simply gave Kelly a wink and they paddled out, trading waves all afternoon. Slater credits Davis in his biography stating "Brandon's knowledge and poise in large surf had a huge impact on my career. Anytime I'm dropping in a big wave, I think back to that wink in the Makaha parking lot and I push myself over the ledge."
In May 2005, in the final heat of the Billabong Tahiti Pro contest at Teahupo'o, Slater became the first surfer ever to be awarded two perfect scores for a total 20 out of 20 points under the ASP two-wave scoring system (the corresponding honor under the previous three-wave system belongs to fellow American Shane Beschen who achieved the feat in 1996). He did it again in June 2013 at the quarter finals at the Volcom Fiji Pro with two perfect ten waves, only the fourth person in history to do so. Since 1990, Slater had been sponsored primarily by surfwear industry giant Quiksilver until his recent departure on April 1, 2014 to collaborate with fashion brand conglomerate Kering. In a statement released on his social media accounts, Slater states "For years I've dreamt of developing a brand that combines my love of clean living, responsibility and style. The inspiration for this brand comes from the people and cultures I encounter in my constant global travels and this is my opportunity to build something the way I have always wanted to." Kelly Slater is an advocate of a sustainable and clean living lifestyle., and after Leaving Quiksilver, Slater, in collaboration with Kering, established the eco-friendly and sustainable apparel company 'Outerknown', further building on his passion for the environment and sustainability.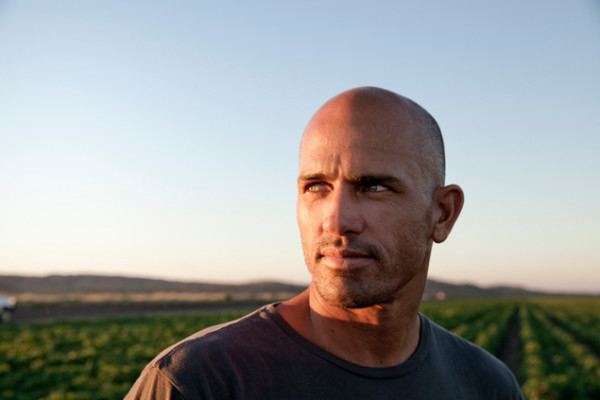 He historically and exclusively rode Channel Islands Surfboards equipped with his own signature series of FCS fin masons. As the media hype grew around Slater's lack of board stickers in 2015, Slater had been seen riding unlabelled Firewire surf boards. In 2016 Slater released his own board range in collaboration with Firewire, whom he purchased a large stake of. As of August 2017 there are three Slater Designs models in the Firewire range: the Gamni, Omni & Sci-fi.. His knack for the entrepreneurial also saw him establish the beverage company Purps , and became a brand ambassador for The Chia Co.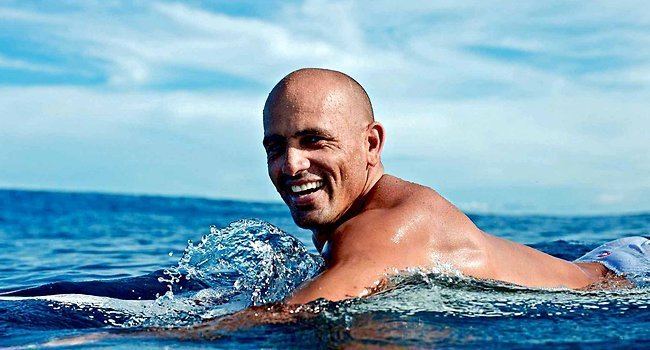 Arguably Slater's greatest entrepreneurial achievement was the unveiling of Slater's Wave Pool, a ten year 'experiment' to create the perfect inland wave, situated in inland California. The project was a success and the surfing world was abuzz with the possibilities, mostly due to the wave's perfect shape and speed. In 2016 the World Surf League acquired a majority stake in the Kelly Slater Wave Company (KSWC) for an undisclosed sum. The WSL held a test event for 300 or more, including Filipe Toledo, Mick Fanning, Kanoa Igarashi, Gabriel Medina and others, at the Kelly Slater Surf Ranch on Tuesday, September 19, 2017.
Kelly slater the worlds greatest surfer
Early life and family
Slater was born on February 11, 1972 in Cocoa Beach, Florida, where he continues to reside. He is the son of Judy (Moriarity) and Stephen Slater. He has an older brother, Sean, and a younger brother, Stephen. He has a teenage daughter named Taylor.
In his spare time Slater enjoys playing the guitar, composing sonnets, and spending quality time with longtime girlfriend Kalani Miller, who often travels and supports him on the ASP World Tour. Kelly also loves spending time with his lifelong friend Derek "shorebreak" Johnson, of Delray Beach notoriety. Some of his favorite surf spots include Mondos in Ventura, California, Pipeline in Hawaii, Kirra in Australia, Jeffreys Bay in South Africa, Minis in Ireland, Taghazout in Morocco, Veiny's in New Zealand, Soup Bowls in Barbados, and Sebastian Inlet near his home in Florida. He is also an avid golfer, with a +2 handicap. Slater is also interested in the sport of Brazilian jiu-jitsu. Some of his surfing inspirations are Andy Irons, Shane Dorian, Josh Kerr, Drew Phelps, Seany McDonald, Weston Dunlap, Taylor Lobdell, David Goldberg, Andrew Bloom, Charles Webster Baer, Michael Wyllie, Alex Siddiqui, Shane Beschen, Ashleigh Vaughan Trotman and Dane Reynolds.
Other projects
Slater played the recurring character Jimmy Slade on twenty-seven episodes of the popular TV show Baywatch in the early 1990s. He appeared in an episode of the reality show The Girls Next Door, and has starred in many surf films during his career.
In the late 1990s Slater, with friends and fellow pro surfers Rob Machado and Peter King, formed a band called The Surfers. The trio released an album in 1998 titled Songs from the Pipe, a reference to the famous surf spot Pipeline on Oahu, Hawaii. Kelly toured Australia with his band, performing in venues such as the Opera House and parliament house. He was given an honorary membership to the Rickson Cricket Club in northwest Sydney.
Slater performed a song with Ben Harper during Harper's concert in Santa Barbara on August 1, 2006. He also performed Rockin' in the Free World with grunge band Pearl Jam on July 7, 2006 in San Diego. In 1999, he appeared alongside Garbage singer Shirley Manson in the promotional video for the band's single "You Look So Fine". He played a man washed up on a seashore, then rescued by Manson.
A video game named Kelly Slater's Pro Surfer by Treyarch and published by Activision was released in 2002. Slater also appeared as a playable character in Tony Hawk's Pro Skater 3 prior to this, complete with a surfboard.
In 2003 Slater released his autobiography, Pipe Dreams: A Surfer's Journey. In 2008 he released a second book with Phil Jarratt, entitled Kelly Slater: For the Love.
In addition to the ASP tour, Slater competed in the X-Games in 2003 and 2004.
Slater is a fundraiser and spokesperson for suicide prevention awareness. He has surfed in celebrity events for Surfers Against Suicide, telling sports website 'Athletes Talk': "I've lost a couple of friends myself to suicide and it's just a horrible thing that can be prevented. People get in this dark place and they don't know what to do so it's always nice to see a non-profit that isn't turning into anything else other than just trying to help people."
Slater is passionate about preserving oceans globally and protecting temperate reefs in California through his relationship with Reef Check.
On May 8, 2010 the United States House of Representatives honored Slater in H. Res. 792 for his "outstanding and unprecedented achievements in the world of surfing and for being an ambassador of the sport and excellent role model." This resolution, sponsored by Florida representative Bill Posey and sponsored by 10 representatives, passed without objection by a voice vote.
Slater is on the Board of Advisors (the Ocean Advocacy Advisory Board) of ocean conservation organization Sea Shepherd Conservation Society.
World titles: 11
World Surf League victories: 55
On September 15, 2007, Kelly Slater passed Tom Curren's longstanding WCT tour victory record of 33 with his win at the Boost Mobile Pro at Lowers Trestles.
2013 Stats and results
World ranking: 2nd
Points: 54,150
Event results in 2013 Quiksilver Pro (Gold Coast, Australia): 1st
Rip Curl Pro (Bells Beach, Victoria, Australia): 13th
Volcom Fiji Pro (Tavarua/Namotu, Fiji): 1st
Oakley Pro Bali (Keramas, Bali, Indonesia): 9th
Billabong Pro Teahupoo (Teahupoo, Taiarapu, French Polynesia): 2nd
Billabong Pipeline Masters (Pipeline, Oahu, Hawaii): 1st
He also won many other surfing titles.
2012 Stats and results
World ranking: 2nd
Points: 55,450
Event results in 2012
Quiksilver Pro presented by Land Rover(Gold Coast, Snapper Rocks, Australia): 5th
Rip Curl Pro presented by Ford Ranger(Bells Beach,Victoria, Australia): 2nd
Billabong Rio Pro (Rio de Janeiro, Brazil): INJ
Volcom Fiji Pro (Tavarua/Namotu, Fiji): 1st
Billabong Pro Tahiti (Teahupoo, Tahiti): 13th
Hurley Pro (Lower Trestles, San Clemente, California): 1st
Quiksilver Pro France (Hossegor-Landes, France):1st
Rip Curl Pro (Peniche, Portugal): 13th
O'Neill Coldwater Classic Santa Cruz (Santa Cruz, California): 9th
Billabong Pipeline Masters (Pipeline, Oahu, Hawaii): 3rd
2011 Stats and results
World ranking: 2011 Champion
Points: 68,100
Event results in 2011
Quiksilver Pro Gold Coast (Snapper Rocks, Australia): 1st
Rip Curl Pro, Bells Beach, (Victoria, Australia): 5th
Billabong Rio Pro (Rio de Janeiro, Brazil): 13th
Nike Pro US Open (Huntington Beach, California, US): 1st
Billabong Pro Teahupoo (Teahupoo, Tahiti): 1st
Quiksilver Pro New York (Long Beach, New York, US): 2nd
Hurley Pro (Lower Trestles, San Clemente, California, US): 1st
Quiksilver Pro France (Hossegor, France): 5th
Rip Curl Pro Portugal (Peniche, Portugal): 2nd
Rip Curl Search (Ocean Beach, San Francisco, US): 5th
Billabong Pipeline Masters (Pipeline, Oahu, Hawaii): 3rd
2010 Stats and results
World ranking: 2010 Champion
Points: 69000
Event results in 2010
Quiksilver Pro, Gold Coast (Snapper Rocks, Australia): 9th
Rip Curl Pro, Bells Beach (Australia): 1st
Hang Loose Pro (Santa Catarina, Brasil): 2nd
Billabong Pro (Jeffreys Bay, South Africa): 17th
Billabong Pro Teahupoo (Teahupoo, Tahiti): 3rd
Hurley Pro (Lower Trestles, San Clemente, California): 1st
Quiksilver Pro France (Hossegor, France): 2nd
Rip Curl Pro Portugal (Peniche, Portugal): 1st
Rip Curl Pro Search 2010 (Middles Beach, Isabela, Puerto Rico): 1st
Billabong Pipeline Masters (Pipeline, Oahu, Hawaii): 3rd
2009 Stats and results
World ranking: 6th.
Points: 6136
Event results in 2009
Quiksilver Pro, Gold Coast (Snapper Rocks, Australia): 17th
Rip Curl Pro, Bells Beach (Australia): 17th
Billabong Pro, Tahiti (Teahupoo, Tahiti): 17th
Hang Loose Pro (Santa Catarina, Brasil): 1st
Billabong Pro (Jeffreys Bay, South Africa): 9th
Hurley Pro (Lower Trestles, San Clemente, California): 3rd
Quiksilver Pro France (Hossegor, France): 5th
Billabong Pro, Mundaka (Mundaka, Spain): 3rd
Rip Curl Search (Peniche, Portugal): 17th
Billabong Pipeline Masters (Pipeline, Oahu, Hawaii): 2nd
2008 Stats and results
World ranking: 2008 Champion
Points: 8832
Event results
Quiksilver Pro, Gold Coast (Snapper Rocks, Australia): 1st
Rip Curl Pro, Bells Beach (Australia): 1st
Billabong Pro, Tahiti (Teahupoo, Tahiti): 17th
Globe Pro, Fiji (Tavarua, Fiji): 1st
Billabong Pro, J-Bay (Jeffreys Bay, South Africa): 1st
Rip Curl Search (Bali, Indonesia): 17th
Boost Mobile Pro (Lower Trestles, San Clemente, California): 1st
Quiksilver Pro France (Hossegor, France): 2nd
Billabong Pro, Mundaka (Mundaka, Spain): 9th
Hang Loose Pro (Santa Catarina, Brasil): DNS
Billabong Pipeline Masters (Pipeline, Oahu, Hawaii): 1st
History of wins
2016
Billabong Pro Tahiti (Teahupoo, Tahiti) - WT
Volcom Pipe Pro (Pipeline, Hawaii) - QS
2014
Volcom Pipe Pro (Pipeline, Hawaii) - QS 5-Stars
2013
Quiksilver Pro (Gold Coast, Australia) - WT
Volcom Fiji Pro (Tavarua/Namotu, Fiji) - WT
Billabong Pipeline Masters (Pipeline, Hawaii) - WT
2012
Volcom Fiji Pro (Tavarua, Fiji) - WT
Hurley Pro (Trestles, California) - WT
Quiksilver Pro France (South West Coast, France) - WT
2011
Quiksilver Pro (Gold Coast, Australia) - WT
Billabong Pro Teahupoo (Teahupoo, Tahiti) - WT
Hurley Pro (Trestles, California) - WT
Nike US Open of Surfing (Huntington Beach, California) - QS Prime
2010
Rip Curl Pro (Bells Beach, Australia) - WT
Hurley Pro (Trestles, California) - WT
Rip Curl Pro (Peniche, Portugal) - WT
Rip Curl Search (Middles, Isabela, Puerto Rico) - WT
2009
Hang Loose Santa Catarina Pro (Santa Catarina, Brasil) - WT
2008
Quiksilver Pro (Gold Coast, Australia) - WT
Rip Curl Pro (Bells Beach, Australia) - WT
Globe Pro (Tavarua, Fiji) - WT
Billabong Pro (Jeffreys Bay, South Africa) - WT
Boost Mobile Pro (Trestles, California) - WT
Billabong Pipeline Masters (Pipeline, Hawaii) - WT
2007
Boost Mobile Pro (Trestles, California) - WT
2006
Quiksilver Pro (Gold Coast, Australia) - WT
Rip Curl Pro (Bells Beach, Australia) - WT
2005
Billabong Pro (Teahupoo, Tahiti) - WT
Globe Pro Fiji (Tavarua, Fiji) - WT
Billabong Pro (Jeffreys Bay, South Africa) - WT
Boost Mobile Pro (Trestles, California) - WT
2004
Snickers Australian Open - QS
Energy Australia Open - QS
2003
Billabong Pro (Teahupoo, Tahiti) - WT
Billabong Pro (Jeffreys Bay, South Africa) - WT
Billabong Pro (Mundaka, Spain) - WT
Nova Schin Festival (Santa Catarina, Brazil) - WT
2002
Quiksilver in Memory of Eddie Aikau (Specialty-Hawaii)
2000
Gotcha Pro Tahiti (Teahupoo, Tahiti) - WT
1999
Mountain Dew Pipeline Masters (Pipeline, Hawaii) - WT
1998
Billabong Pro (Gold Coast, Australia) - WT
Triple Crown of Surfing (Specialty-Hawaii)
1997
Coke Surf Classic (Manly Beach, Australia) - QS 6-Stars
Billabong Pro (Gold Coast, Australia) - WT
Tokushima Pro (Tokushima, Japan) - WT
Marui Pro (Chiba, Japan) - WT
Kaiser Summer Surf (Rio de Janeiro, Brazil) - WT
Grand Slam (Specialty-Australia)
Typhoon Lagoon Surf Challenge (Specialty-US)
1996
Coke Surf Classic (Narrabeen, Australia)
Rip Curl Pro Saint Leu (Saint Leu, Reunion Island)
CSI presents Billabong Pro (Jeffreys Bay, South Africa)
U.S. Open of Surfing (Huntington Beach, California)
Rip Curl Pro Hossegor (Hossegor, France)
Quiksilver Surfmasters (Biarritz, France)
Chiemsee Gerry Lopez Pipe Masters (Pipeline, Hawaii)
Sud Ouest Trophee (Specialty-France)
Da Hui Backdoor Shootout (Specialty-Hawaii)
1995
Quiksilver Pro (Grajagan, Indonesia)
Chiemsee Pipe Masters (Pipeline, Hawaii)
Triple Crown of Surfing (Specialty-Hawaii)
1994
Rip Curl Pro (Bells Beach, Australia)
Gotcha Lacanau Pro (Lacanau, France)
Chiemsee Gerry Lopez Pipe Masters (Pipeline, Hawaii)
Bud Surf Tour Seaside Reef (WQS-US)
Bud Surf Tour Huntington (WQS-US)
Sud Ouest Trophee (Specialty-France)
1993
Marui Pro (Chiba, Japan)
1992
Rip Curl Pro Landes (Hossegor, France)
Marui Pipe Masters (Pipeline, Hawaii)
1990
Body Glove Surfbout (Trestles, California)
Films
"Surfers – The Movie" (1990)
"Kelly Slater in Black and White" (1991)
"Momentum 1" (1992)
"Focus" (1994)
"Endless Summer II" (1994)
"Factory Seconds" (1995)
"Momentum 2" (1996)
"Good Times" (1996)
"Kelly Slater In Kolor" (1997)
"The Show" (1997)
"Loose Change" (1999)
"Hit & Run" (2000)
"Thicker than Water" (2000)
"One Night at McCool's" (2001)
"September Sessions" (2002)
"Step into Liquid" (2003)
"Campaign 1" (2003)
"Riding Giants" (2004)
"Doped Youth" 'Groovy Avalon' (2004)
"Young Guns 1, 2 & 3" (2004–2008)
"Campaign 2" (2005)
"Burn" (2005)
"Letting Go" (2006)
"Surf's Up" (2007)
"Down the Barrel" (2007)
"Bra Boys: Blood is Thicker than Water" (2007)
"Bustin' Down the Door" (2008)
"One Track Mind" (2008)
"Kelly Slater Letting Go" (2008)
"Waveriders" (2008)
"The Ocean" (2008)
"A Fly in the Champagne" (2009) (featuring Kelly Slater and Andy Irons)
"Cloud 9" (2009)
"Keep Surfing" (2009)
"Ultimate Wave Tahiti" (2010)
"Fighting Fear" (2011)
"Wave Warriors 3"
"View From A Blue Moon" (2015)
Cameo appearances
"Surf's Up" (2007)
View From A Blue Moon (2015)
Television
Baywatch, 27 episodes (1992-1996)
The Girls Next Door, "Surf's Up" 1 episode
References
Kelly Slater Wikipedia
(Text) CC BY-SA