Kelly Brown (born 8 June 1982) is a Scottish former international rugby union player. He won 64 caps for the Scotland national team, and played club rugby for Glasgow Warriors, Border Reivers and Saracens as a flanker. He retired in 2017 to become a coach with Saracens' academy.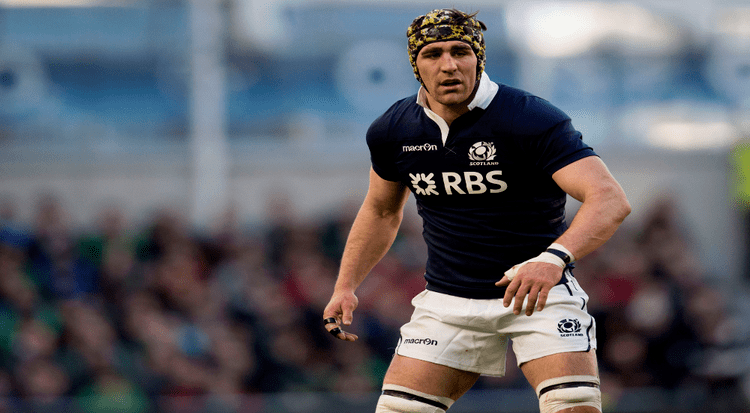 Brown was born on 8 June 1982 in Edinburgh, and was educated at Earlston High School in the Scottish Borders.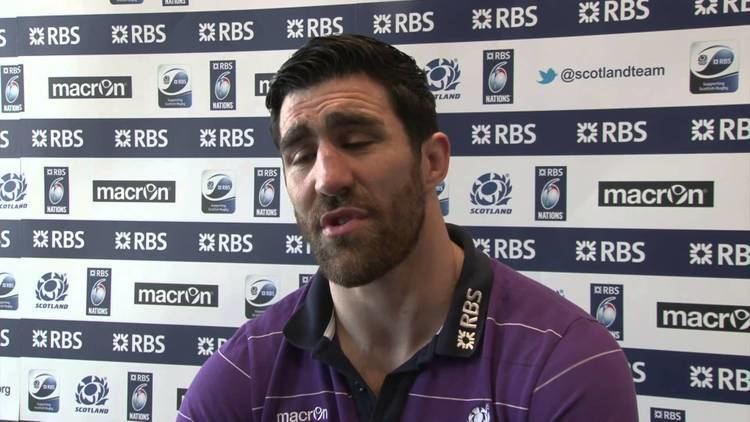 Brown played professionally for Border Reivers until the end of the 2006–07 season, when the club was disbanded. After that he played for the Glasgow Warriors.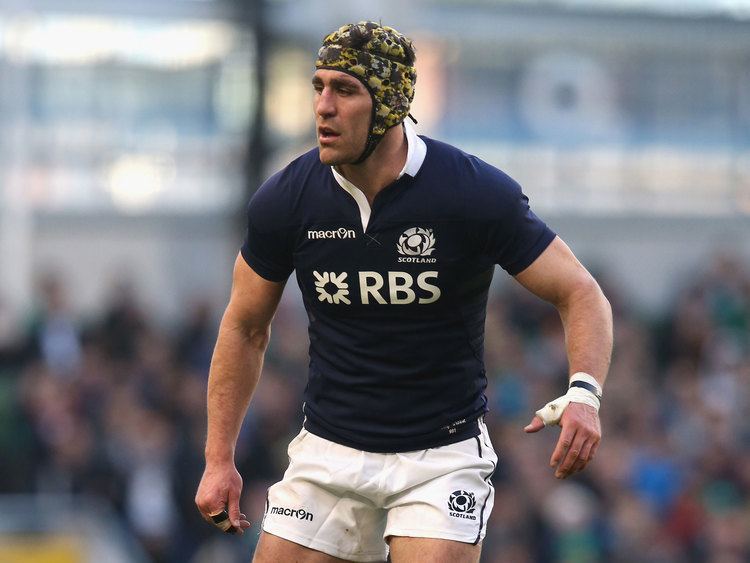 On 19 January 2010, it was confirmed that Brown had signed a deal with Rugby Premiership club Saracens.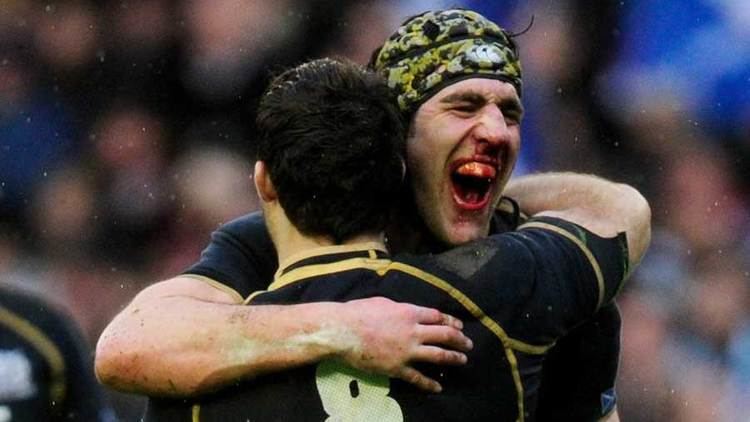 Brown made his debut for the Scottish national side on 5 June 2005 in a match against Romania where he scored a try. Brown was in the Scotland squad for the 2007 Rugby World Cup, when he made five appearance (four as substitute), and scored a try in the pool match against Portugal.
He was injured during the 2011 Six Nations campaign while playing for Scotland against England at Twickenham, where he had to be stretchered off after a long pause in play.
On 30 October 2012 it was announced that, after a lengthy injury that ruled him out of the 6 nations, Brown would return to captain Scotland for his 50th cap in the first Autumn test of 2012 against New Zealand.
Brown married Emily Granfield. They have two daughters, Amber and Leena. Brown's older brother Rowan also appeared for the Scottish Schools rugby team.
Brown is a graduate of the McGuire Programme to treat stammering.
Brown is briefly mentioned on Pottermore, in an excerpt written by J.K. Rowling for the website, alongside Stuart Hogg and Jim Hamilton.