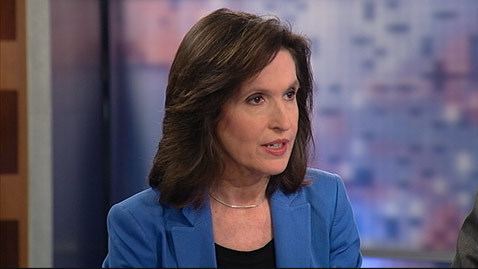 Vanden Heuvel was born in New York City, the daughter of Jean Stein, an heiress, best-selling author, and editor of the literary journal Grand Street, and William vanden Heuvel, an attorney, former US ambassador, member of John F. Kennedy's administration, businessman, and author. She has one sister and two step-siblings. Her maternal grandparents were Music Corporation of America founder Jules C. Stein and Doris Babbette Jones (originally Jonas). Through her maternal grandmother, vanden Heuvel is a distant cousin of actor and comedian George Jessel. Her mother is of Jewish descent and her father is of Dutch and Belgian ancestry.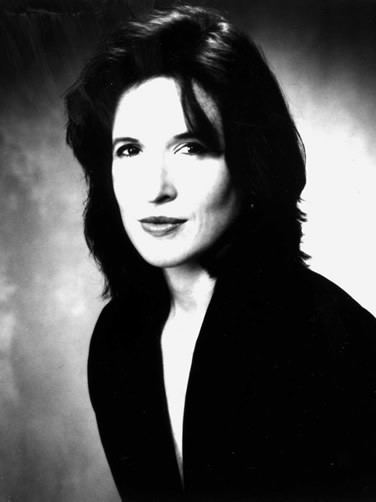 Vanden Heuvel graduated from the Trinity School in 1977. She studied politics and history at Princeton University. During her undergraduate years, she served as an editor and eventually as editor-in-chief of the Nassau Weekly, a school publication, and had an internship at National Lampoon magazine in 1978. Vanden Heuvel wrote her senior thesis on McCarthyism, and graduated summa cum laude from Princeton in 1981, after which she worked as a production assistant at ABC for two years.
By the end of her junior year, vanden Heuvel had already worked for nine months as an intern at The Nation, after "taking the 'Politics and the Press' course taught by Blair Clark, the magazine's editor from 1976 to 1978," returning to the magazine in 1984 to serve as the foreign affairs assistant editor.
In 1989, vanden Heuvel was promoted to The Nation's editor-at-large position, responsible for its coverage of the USSR. In 1995, vanden Heuvel was named chief editor of The Nation.
By 1995, The Nation was losing $500,000 year, and its editor Victor Navasky brought van den Heuvel together with other investors in a for-profit partnership to buy the magazine (from investment banker Arthur L. Carter). The investors included van den Heuvel, Paul Newman, E.L. Doctorow, Alan Sagner (former Corporation for Public Broadcasting Chairman), Peter Norton (Norton Utilities software creator) and others.
In a 2005 interview with Theodore Hamm in The Brooklyn Rail, vanden Heuvel describes the contents of The Nation and its larger role in news media:
"Ideas, policy, activism, reporting, investigative reporting, as well as cultural pieces, reviews, writing. I hope people understand that about a third of this magazine, every week, is a very well edited, fascinating, cultural section, featuring reviews to people's of the big books as well as some of the under-appreciated, under-the-radar, independent books and films and art. But the main part of The Nation is to put on the agenda the ideas and views and news that might not otherwise be there, to comment—from our perspective—on the news of the week—and to provide strategies and some measure of hope in these times.
Vanden Heuvel contributed a blog at the online version of The Nation, entitled "Editor's Cut".
With her husband, Stephen F. Cohen, vanden Heuvel edited Voices of Glasnost: Interviews with Gorbachev's Reformers (Norton, 1989). She also edited the compilation volume, The Nation: 1865–1990.
In 1990, vanden Heuvel co-founded, and as of this date, co-edits Vy i My (You and We), a quarterly feminist journal linking American and Russian women, and elsewhere described as a Russian-language feminist newsletter.
She was editor for the collection, A Just Response: The Nation on Terrorism, Democracy and September 11, 2001. and co-edited Taking Back America – And Taking Down the Radical Right (Nation Books, 2004), and, more recently, edited The Dictionary of Republicanisms (Nation Books, 2005).
vanden Heuvel has appeared on ABC's This Week, MSNBC, CNN and PBS and has been published in The Washington Post, the Los Angeles Times, The New York Times and The Boston Globe.
As of December 2016, she continues to write an op-ed column for The Washington Post.
Since this date, vanden Heuvel is a member of the Council on Foreign Relations.
She also serves on the board of the Institute for Policy Studies, the World Policy Institute, the Correctional Association of New York, and the Franklin and Eleanor Roosevelt Institute and previously served on the board of the Institute for Women's Policy Research.
In June 1987, Vanden Heuvel edited a special edition of The Nation, "Gorbachev's Soviet Union", which was awarded the New York University Olive Branch Award.
Vanden Heuvel was awarded Planned Parenthood's Maggie Award for her 2003 article "Right-to-Lifers Hit Russia," a report on the pro-life movement in that country. She also won the NYCLU's Callaway Prize for the Defense of the Right of Privacy, and the American-Arab Anti-discrimination Committee's "Voices of Peace" award in 2003.
Vanden Heuvel has also been recognized and granted awards by the Liberty Hill Foundation, the Correctional Association, and the Association for American-Russian Women.
In 1988, vanden Heuvel married Stephen F. Cohen, a writer on the Soviet Union and a professor of Russian Studies at Princeton University for 30 years, subsequently at New York University. They were married by Presbyterian minister and peace activist William Sloane Coffin in a non-denominational ceremony. They have one daughter, Nicola, born in 1991. As of 2013, her family made their residence on the Upper West Side of Manhattan (in New York City).