Kathryn Marie "Kathi" McDonald (September 25, 1948 – October 3, 2012) was an American blues and rock singer.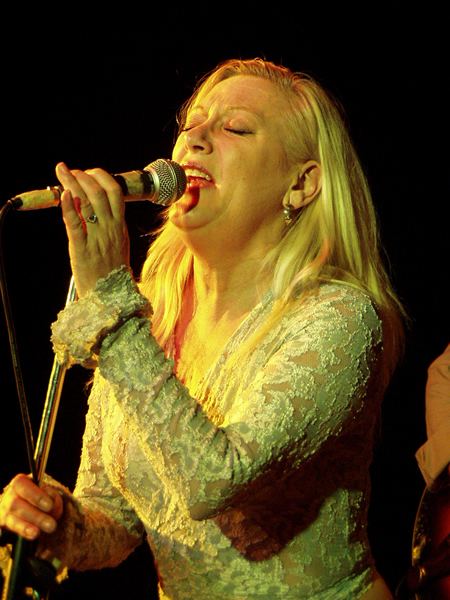 She performed with Kathi McDonald & Friends. She appeared on an extensive list of rock and blues albums and toured with Long John Baldry prior to his death. She and Baldry enjoyed success in Australia where their duet "You've Lost That Lovin' Feelin'", reached No. 2 in 1980. She was born in Anacortes, Washington, and from 1963 to 1968 she was a vocalist in several bands that played Bellingham, Anacortes, Mt.Vernon, Oak Harbor and other Pacific Northwest venues. Regionally popular bands that benefited from Kathi's incredible vocal talents included The Accents or Bellingham Accents (1963-1965), The Checkers (1964-1965), The Unusuals (1965-1967), and Fat Jack (1966-1968). In 1966 Kathi was only 18 years old when "Babe, It's Me" peaked at No. 1 on the Top 50 at Bellingham's rock radio station KPUG. The song remained at No. 1 for four to five weeks. The single, on the Panorama label, was the first release by The Unusuals and it featured vocals by Kathi and Laurie Vitt, who wrote the song and was a founding member of the band. Shortly thereafter, with Kathi as soloist, the Unusuals released their second single "Summer is Over" and, while it received airplay on local radio, it was a lesser hit in the PNW. Kathi's talent was such that she gravitated to the larger city of Seattle, Washington. While living there, she developed strong San Francisco music connections. In February 2009, Kathi performed at the opening gala for the San Francisco Museum of Performance & Design along with Sam Andrew, welcoming in a new exhibition dedicated to the art and music of San Francisco of the 1965-1975 era.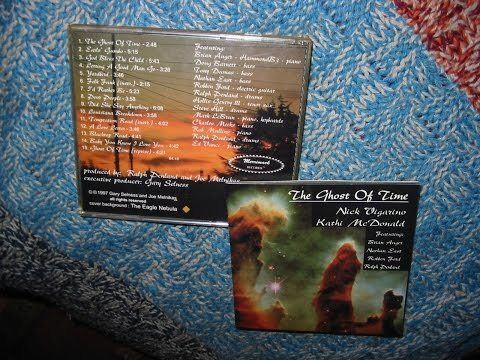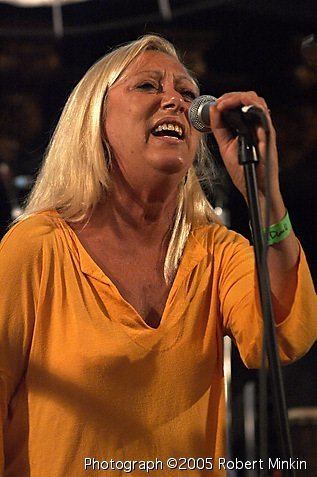 McDonald performed professionally for the first time around Seattle when she was 12 years old. The first song she fully learned was "Goodnight Irene" by Huddie Leadbetter and at age two she would sing all five verses from her crib. She attributes these evenings to the reason for her late night work habits. In the mid-sixties, Kathi & The Unusuals toured with, and backed, Dewey Martin: (pseudonym Sir Raleigh and previously Sir Raleigh and the Cupons). Martin racked-up a number of hit singles in the Pacific Northwest. Soon after the tour with The Unusuals ended, Dewey Martin achieved fame as the drummer for Buffalo Springfield. The iconic rock band is best remembered for their recording of "For What It's Worth," a Billboard Top 10 hit and a legendary song of civil unrest and protest.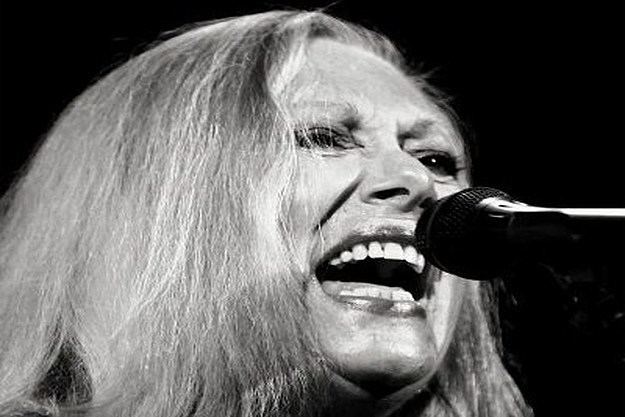 At the age of 19 she moved to San Francisco and joined Ike & Tina Turner as an Ikette. She then did some work with Big Brother and the Holding Company. In 1973 she recorded Insane Asylum for Capitol Records. The album was co-produced by David Briggs and Pete Sears. It included great musicians such as Guitar: Nils Lofgren, John Cipollina, Neal Schon: Drums: Aynsley Dunbar. Horns: Boots Hughston. Vocal: Kathi McDonald & Sly Stone. The Pointer Sisters on backups. Many famous SF Bay Area musicians played on the album, and Kathi sang backup with many great bands. Sears was also her musical arranger and played keyboards and bass, as well as writing several of the album's songs with McDonald.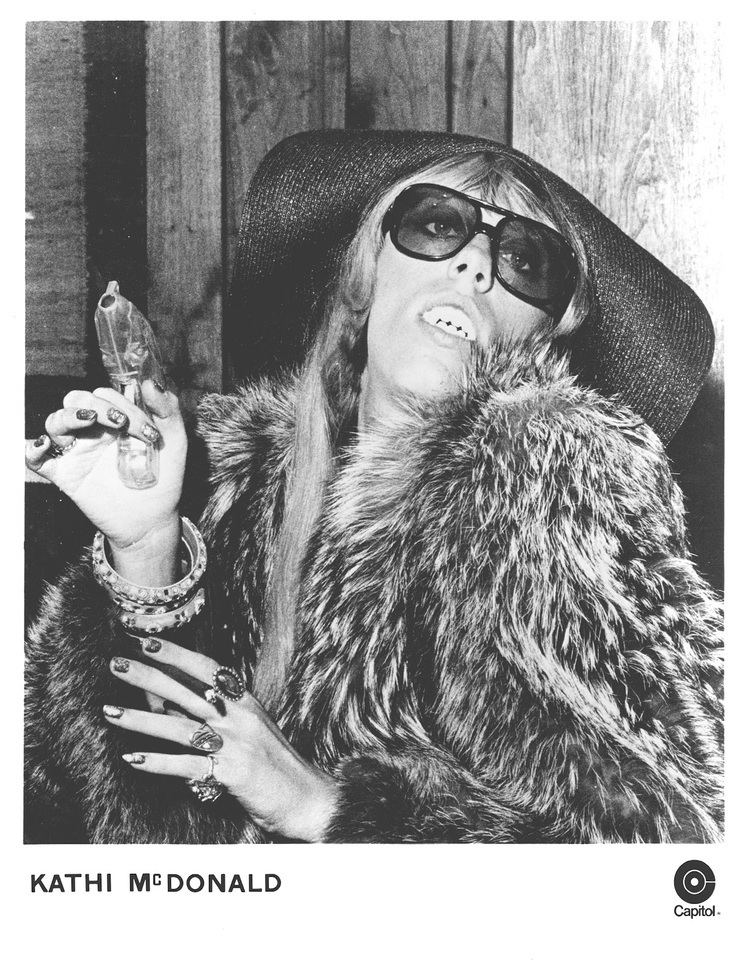 McDonald contributed backing vocals to four tracks that appear on The Rolling Stones 1972 release Exile on Main Street, including the hit single "Tumbling Dice". Her album Save Your Breath was released over 20 years after Insane Asylum appeared. Above and Beyond followed in 1999, featuring contributions from Lee Oskar on harmonica and Brian Auger on keyboards. McDonald devoted more than two decades to recording and performing in collaboration with Long John Baldry, and the duo scored with their version of "You've Lost That Loving Feeling" when it was released in Canada. In later years, she also contributed to the Seattle Women in Rhythm and Blues project. She reunited with Big Brother and the Holding Company in California for a concert on New Year's Eve, 1997. She was inducted into the Washington Blues Society's Hall of Fame in 1999.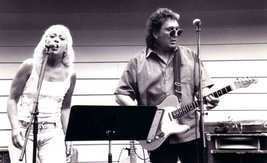 McDonald died on October 3, 2012, in Seattle, Washington.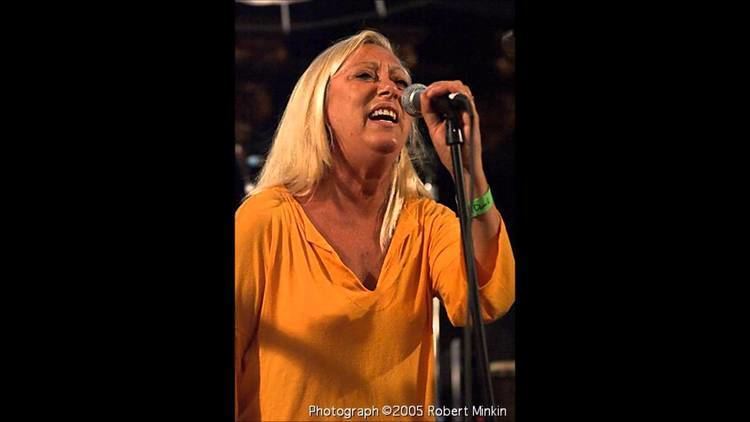 Here are some groups McDonald was a member of during her career: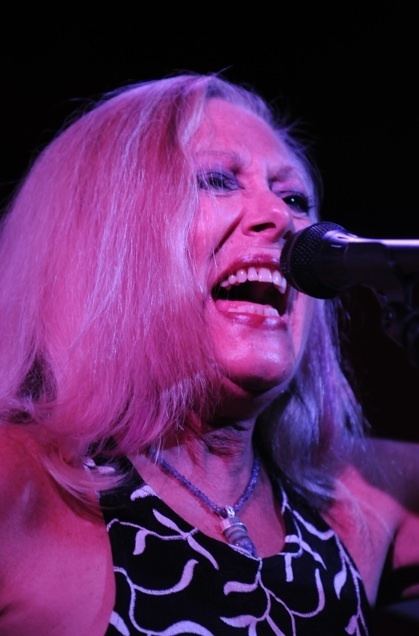 The Accents, A.K.A. The Bellingham Accents
The Checkers
The Unusuals
Fat Jack
Guilty Pleasures
Seattle Women
Detroit Women
Big Brother and the Holding Company
Long John Baldry
MisFits
Brian Blaine
Kathi McDonald & Friends
Leon Russell and the Shelter People
She has been recorded on the following releases:
1966: The Unusuals - Babe, It's Me
1966: The Unusuals - Summer Is Over
1969: Ike & Tina Turner - Come Together
1970: Joe Cocker - Mad Dogs and Englishmen
1971: Big Brother and the Holding Company - Be a Brother
1971: Freddie King - Getting Ready
1971: Leon Russell - Leon Russell and the Shelter People
1971: Delaney & Bonnie - To Bonnie from Delaney
1971: Rita Coolidge - Rita Coolidge
1971: Nigel Olsson - Nigel Olsson's Drum Orchestra and Chorus
1972: Big Brother and the Holding Company - How Hard It Is
1972: The Rolling Stones - Exile on Main St.
1972: Grin - All Out
1973: Dave Mason - Headkeeper
1973: Betty Davis - Betty Davis
1974: Kathi McDonald - Insane Asylum
1975: Leon Russell - Best Of Leon Russell 1971-1974
1976: Long John Baldry - Baldry's Out!
1975: Quicksilver Messenger Service - Solid Silver
1980: Ike & Tina Turner - Best of Ike & Tina Turner 1969-1974
1982: Long John Baldry - Best Of Long John Baldry
1983: Toronto - Girls' Night Out
1984: Holly Woods & Toronto - Assault and Flattery
1991: Long John Baldry - It Still Ain't Easy
1994: Kathi McDonald - Save Your Breath
1996: Nick Vigarino - Victims Of Cool
1997: Kathi McDonald & Nick Vigarino - Ghost of Time
1997: Big Brother and the Holding Company - Can't Go Home Again
1998: Mark Riley - Lead Suit
1999: Kate Hart - Queen Of The Night
1999: Seattle Women - Back Porch Gossip
1999: Seattle Women - We Are Not Good Girls
1999: Kathi McDonald - Above & Beyond
2004: Kathi McDonald - Kathi McDonald
2010: Kathi McDonald & Friends - On With The Show
2012: Colin Kadey - A Brief Glimpse of Paradise
2012: Kathi McDonald and Rich Kirch - "Nothin' But Trouble"
2012: Freddie Roulette - Jammin' With Friends