India




Hindi, Chhattisgarhi




Chhattisgarh




Korba



Katghora is a town and a nagar panchayat in Korba district in the Indian state of Chhattisgarh.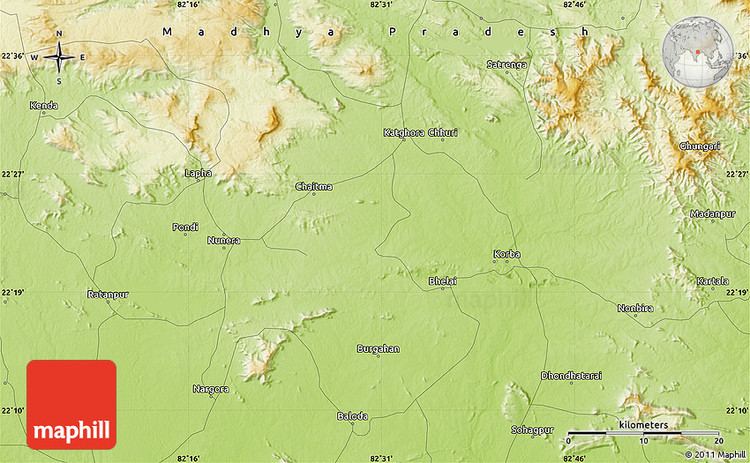 Katghora is located at 22.5°N 82.55°E? / 22.5; 82.55 and has an average elevation of 312 metres (1,024 ft). Radhasagar is a lake located in the heart of the city .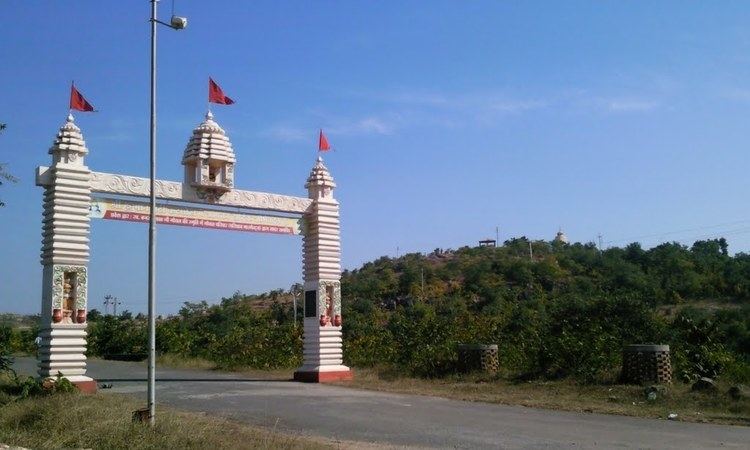 Chak-Chakwa pahad is crown of the Katghora city, which is also known as Hanumangarhi.
Katghora Krishi Vigyan Kendra is one of the KVK in Chhattisgarh.
Katghora became a Nagar Palika on 15 August 2014. In 1864 it was formed as British disciplinary unit under Richard Taper. Katghora Taluk was form in 1912, becoming the center of administrative activities. After independence it was taken as one of the five subdivision of Bilaspur, at that time Korba was formed as sub-tehsil, thereafter in 1980 Korba separated from Katghora to form a separate tehsil. In 1982, when Katghora was part of Madhya Pradesh, it was given status of Nagar Palika and Makhan Lal Shukla was it first appointed president(from 28.8.1982 to 31.7.1985).
Katghora Wikipedia
(,)http://www.ebharat.in/sites/default/files/imagecache/node_preview/sites/default/files/p1_1.gif(,)http://mw2.google.com/mw-panoramio/photos/medium/47379647.jpg(,)http://www.ebharat.in/sites/default/files/imagecache/node_preview/sites/default/files/P1_2.gif(,)http://i.ytimg.com/vi/JYYhDGPK1Ok/0.jpg(,)http://mw2.google.com/mw-panoramio/photos/medium/56630408.jpg(,)http://i.ytimg.com/vi/0S9qHs2C1Ns/0.jpg(,)http://im.hunt.in/cg/Bilaspur/City-Guide/ratanpur.jpg
(,)http://maps.maphill.com/atlas/22n20-82e30/maps/physical-map/physical-map-of-22n20-82e30.jpg(,)http://static.panoramio.com/photos/large/47379680.jpg(,)http://maps.maphill.com/atlas/22n20-82e30/panoramic-maps/physical-map/physical-panoramic-map-of-22n20-82e30.jpg(,)http://maps.maphill.com/atlas/22n20-82e30/maps/satellite-map/satellite-map-of-22n20-82e30.jpg(,)http://maps.maphill.com/atlas/22n20-82e30/location-maps/shaded-relief-map/shaded-relief-location-map-of-22n20-82e30.jpg(,)http://maps.maphill.com/atlas/22n20-82e30/panoramic-maps/satellite-map/satellite-panoramic-map-of-22n20-82e30.jpg(,)http://maps.maphill.com/atlas/22n20-82e30/location-maps/satellite-map/satellite-location-map-of-22n20-82e30.jpg(,)http://maps.maphill.com/atlas/22n20-82e30/location-maps/gray-map/gray-location-map-of-22n20-82e30.jpg(,)http://mw2.google.com/mw-panoramio/photos/medium/56630396.jpg(,)http://i1.ytimg.com/vi/JYYhDGPK1Ok/0.jpg
(,)http://allthecities.com/system/panoramas/pictures/000/907/101/original/original.%3F1380288342(,)http://allthecities.com/system/panoramas/pictures/000/907/105/original/original.%3F1380288348(,)http://allthecities.com/system/panoramas/pictures/000/907/103/original/original.%3F1380288345(,)http://3.imimg.com/data3/PE/UF/HTT-686/686_2013-08-26-14-48-42_1377508722.jpg(,)http://i.ytimg.com/vi/GVrmi6tWcgI/0.jpg(,)http://i.ytimg.com/vi/uTa1B2ROBB4/0.jpg(,)http://i.ytimg.com/vi/caJqdeBwEww/maxresdefault.jpg