Covid-19
5.9

/

10

3

Votes

Alchetron

Rate This




Ram Maheshwari




5 million USD




Hindi






Action




India







1978 (1978)




Binoy Chatterjee (screenplay), Ela Maheshwary (additional dialogue), C.J. Pavri (screenplay), Sagar Sarhadi (dialogue)




Aaiye Huzoor Aaiye Na




Rekha

(Rekha),

Raaj Kumar

(Shanker),

Jeetendra

(Ajay),

Mala Sinha

(Durga),

Reena Roy

(Kiran)

Karmayogi is a 1978 Bollywood action film produced by Anil Suri on A. R. Productions banner, directed by Ram Maheshwari . The film stars Raaj Kumar, Jeetendra, and Mala Sinha, Rekha in the lead roles and music composed by Kalyanji Anandji. The film was remade in Telugu as Nipputo Chelagaatam in 1982 with Krishnam Raju, Sharada, Jayasudha and Sarath Babu in pivotal roles.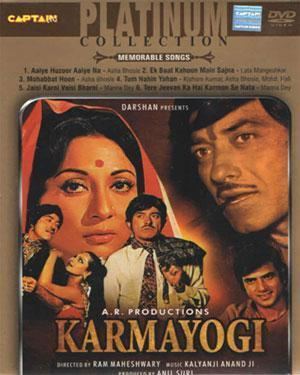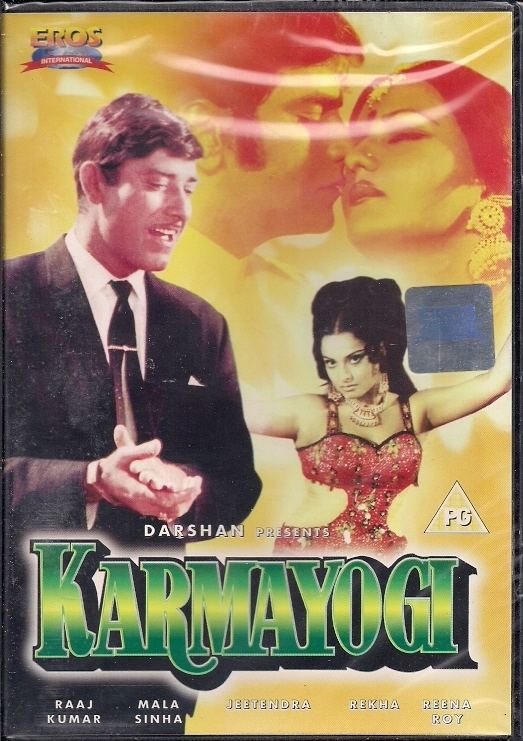 Shankar (Raaj Kumar) was earlier betrayed and swindled by many people in his life, leading to poverty and hardships. He takes the path of crime which yields instant result (money) to him. His wife, Durga (Mala Sinha) is a highly religious and pious woman who firmly believes in the teachings of Geeta. Shankar feels that he and Durga cannot live together as husband and wife. Hence he leaves her along-with his son Mohan .He leaves his village and shifts to the city of Mumbai. He teaches his son to steal and rob people.The father-son duo commit crimes in association with Keshav Lal (Ajit) and his confident - Bhiku Ghasi Ram (Dheeraj Kumar).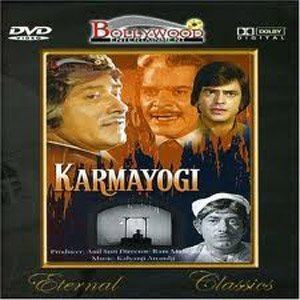 On the other hand, Durga faces immense hardships. Shankar left his wife Durga when she was pregnant. Durga is forced to leave the house as it has been attached by the court due to non-payment of loans taken by Shankar against that. Durga gives birth to her second son who grows up as an idealist - Ajay (Jeetendra) as he has been groomed by the good teachings and nice Samsakaras of his mother. Ajay is a lawyer but he runs a newspaper also, named as - Karmayogi. Keshav Lal conspires against Shankar and gets him caught by the police. Since Shankar has murdered a police officer, he gets the death penalty. Later Mohan happens to meet his separated mother and younger brother but he has already chosen his end and after seeking his revenge from the conspirators, follows his father to the gallows. However in his ending moments, his mother is there to recite the couplets of Geeta to him. These couplets are not only those belonging to the concept of Karma but also the concepts of soul and rebirth as explained by Lord Krishna.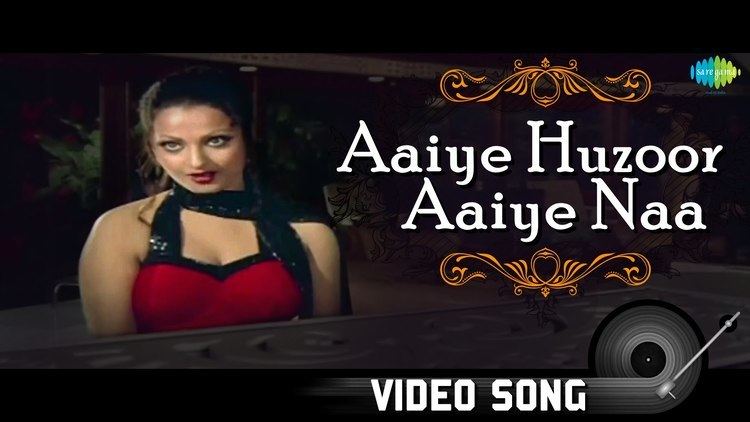 Lord Krishna says in Geeta that a man has a right over his deeds but not their results. He, therefore, should do his duty diligently without pondering over its outcomes. If the deeds are good, their outcomes will be positive. If the deeds are bad, their outcomes will, quite naturally, be negative. The fruits or the results of the deeds are never instant. They take their due course in materializing. Hence a person should be patient enough to wait for the results of his endeavours (specially when they are positive). And the best way to maintain patience is to be indifferent towards the fruits of your deeds. And one who believes in performing his duties with sincerity without thinking or getting impatient about the fruits / rewards, is called a Karmayogi.
This theory of Karma (deed / effort) and Karma-Phala (reward of the deed) may sound impractical and not useful to many modern day people who go by common logic and feel that if the reward (or its timing) is uncertain, then what's the meaning of effort. The protagonist also thinks in the same way. He is not patient to wait for the fruit of his effort. He wants his reward instantly. And this is mostly not possible only when the effort is good or lawful. However, unlawful activities may yield their materialistic rewards within no time.
Raaj Kumar as Shanker / Mohan
Jeetendra as Ajay
Mala Sinha as Durga
Rekha as Rekha
Reena Roy as Kiran
Ajit as Keshavlal
Sudhir Dalvi as Judge
Nazir Hussain as Catholic priest
Dhumal as Kakaram
Karmayogi (1978 film) Wikipedia
Karmayogi (1978 film) IMDb