Nationality

Austrian




Spouse

Stephanie Taussig




Role

Actor




Name

Karl Markovics




Occupation

Actor








Born

29 August 1963 (

1963-08-29

) Vienna, Austria


Children

Leonie Markovics, Louis Markovics




Nominations

German Film Award for Best Leading Actor




Movies and TV shows

The Counterfeiters, Breathing, Inspector Rex, Superwelt, Stockinger


Similar People

Stefan Ruzowitzky, Wolf Bachofner, Tobias Moretti, August Diehl, Devid Striesow
The counterfeiters die falscher karl markovics with thinktalk
Karl Markovics (born 29 August 1963) is an Austrian actor and film director.
Contents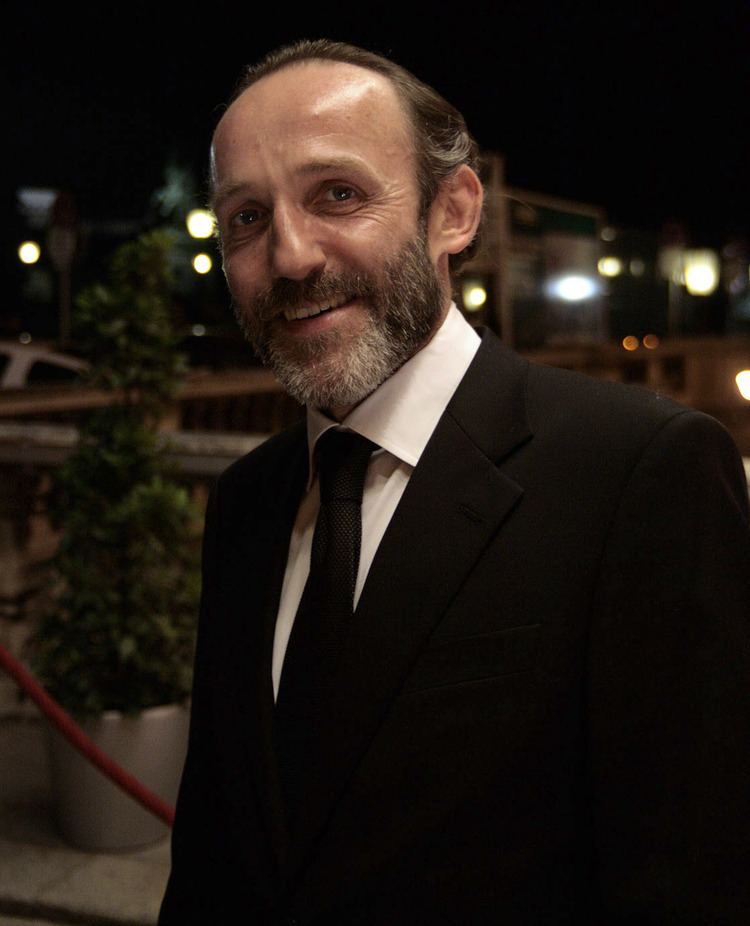 Karl markovics and thomas schubert interview
Biography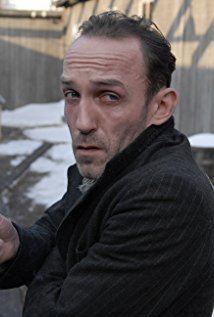 He starred as Salomon Sorowitsch in Stefan Ruzowitzky's 2007 film The Counterfeiters, which was awarded the Academy Award for Best Foreign Language Film for that year. Prior to that, his most notable appearances have been in the highly acclaimed Austrian (Viennese) black comedy Komm, süßer Tod (2001), his role as far-right terrorist Franz Fuchs in the 2007 TV film Franz Fuchs - Ein Patriot, and in the police drama television series Inspector Rex. His character from Inspector Rex had his own spin-off series, Stockinger. He also played the role of Ferdinand aus der Fünten in the 2012 Dutch film Süskind, and a small role (Wolf) in the acclaimed 2014 comedy The Grand Budapest Hotel.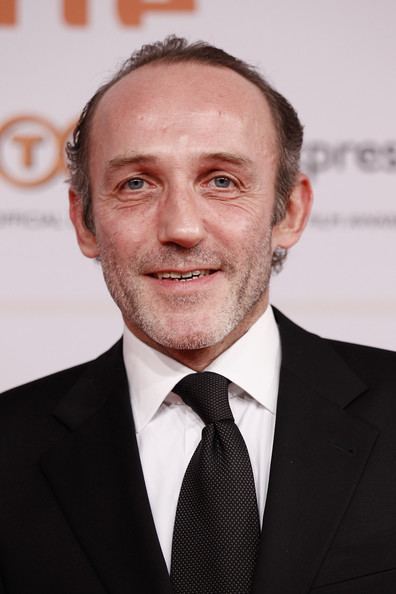 Markovics remains a frequent stage actor, and in April 2010 played the non-singing role of Samiel in Counterfeiters-director Ruzowitzky's first opera production, Der Freischütz at Vienna's Theater an der Wien.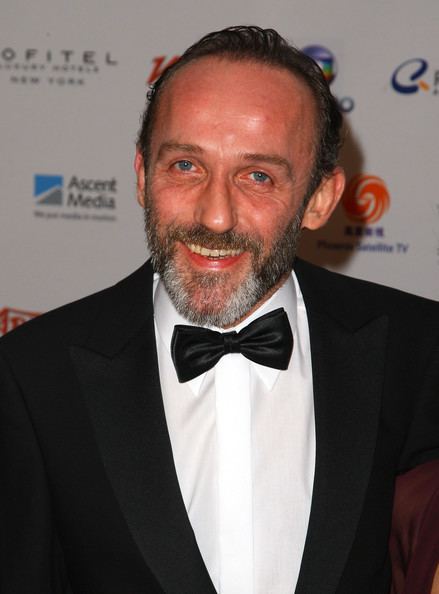 He directed and wrote Atmen in 2011.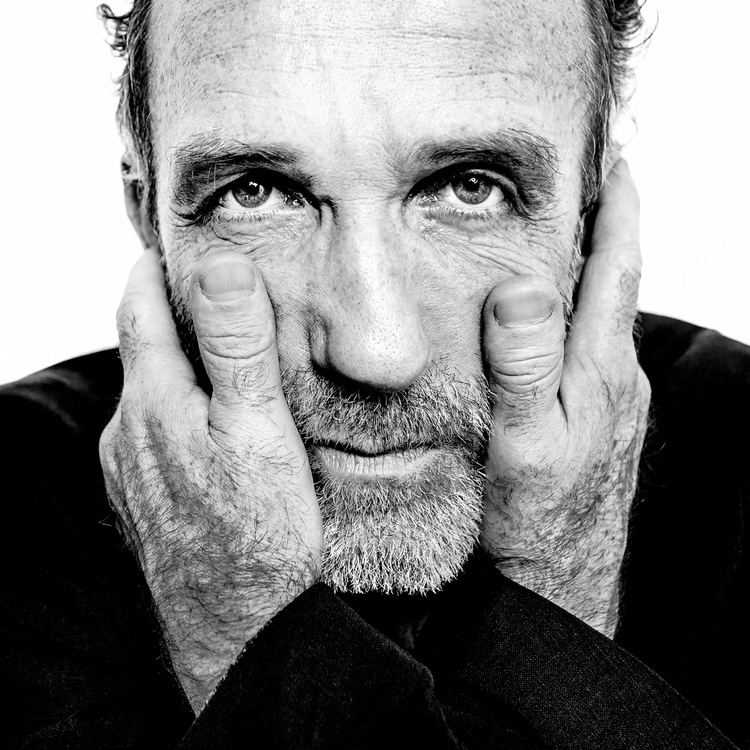 Filmography
Actor
-
Wittgenstein's Poker (Short) (post-production)
as
Karl Popper
2022
Was man von hier aus sehen kann
as
Optiker
2022
The Fox
as
Josef Streitberger
2017
Babylon Berlin (TV Series)
as
Samuel Katelbach
2020
Tatort (TV Series)
as
Fritz Keller / Peter Jensch
- Warum (2022) - Fritz Keller
- Du allein (2020) - Peter Jensch
2020
Resistance
as
Charles Mangel
2019
Das letzte Problem (TV Movie)
as
Jonas Horak
2019
A Hidden Life
as
Mayor Kraus (as Karl Marvocics)
2019
How I Taught Myself to Be a Child
as
Roman Silberstein
2018
A Rose in Winter
as
Eugene Breitling
2018
Der Geldmacher - Das Experiment des Michael Unterguggenberger (TV Movie documentary)
as
Michael Unterguggenberger
2018
Perfume (TV Series)
as
Pedell
- Herzakkord (2018) - Pedell
- Synthese (2018) - Pedell
- Skatol (2018) - Pedell
2018
Shillings from Heaven
as
Mayor Michael Unterguggenberger
2018
Beat (TV Series)
as
Dr. Brandt
- DROP (2018) - Dr. Brandt
- BACKSPIN (2018) - Dr. Brandt
- LOOP (2018) - Dr. Brandt
- BPM (2018) - Dr. Brandt
- POP (2018) - Dr. Brandt
- BEAT (2018) - Dr. Brandt
2018
Murer: Anatomy of a Trial
as
Simon Wiesenthal
2017
Maria Theresa (TV Mini Series)
as
Eugen von Savoyen
- Teil Zwei (2017) - Eugen von Savoyen
- Teil Eins (2017) - Eugen von Savoyen
2017
End of the Season
as
Dahlmann
2016
The King's Choice
as
Curt Bräuer
2016
Fog in August
as
Christian Lossa
2016
Lída Baarová
as
Joseph Goebbels
1994
Police Call 110 (TV Series)
as
Jens Baumann / Gefängnisdirektor
- Und vergib uns unsere Schuld (2016) - Jens Baumann
- Lauf, Anna, lauf! (1994) - Gefängnisdirektor
2015
The Mystery of Snow Queen
as
Andersen
2015
Me and Kaminski
as
Komponistenzwilling
2014
The Grand Budapest Hotel
as
Wolf
2013
Mord in den Dünen (TV Movie)
as
Dominik Hofer
2012
Measuring the World
as
Lehrer Büttner
2012
Süskind
as
Ferdinand Aus der Fünten
2011
Black Brown White
as
Jimmy
2010
Die verrückte Welt der Ute Bock (Documentary)
as
Fremdenpolizist
2010
Mahler on the Couch
as
Sigmund Freud
2010
Kennedy's Brain (TV Movie)
as
Mikael Rossberg
2010
Henri 4
as
Gaspard de Coligny
2010
Nanga Parbat
as
Karl Maria Herrligkoffer
2009
Lutter (TV Series)
as
Waller
- Mordshunger (2009) - Waller
2009
Mazie laupitaji
as
Bank Director
2009
Hexe Lilli: Der Drache und das magische Buch
as
Alfred
2009
Germany 09: 13 Short Films About the State of the Nation
as
Rolf (segment "Schieflage")
2008
Die Gustloff (TV Movie)
as
Korvettenkapitän Petri
2008
Daniel Käfer - Die Schattenuhr (TV Movie)
as
Hubert Schlömmer
2007
Franz Fuchs - Ein Patriot (TV Movie)
as
Franz Fuchs
2007
The Counterfeiters
as
Solomon 'Sally' Sorowitsch
2007
Mein Nestroy (TV Movie)
as
Johann Nepomuk Nestroy
2006
Trautmann (TV Series)
as
Ludwig 'Vickerl' Stedronsky
- Bumerang (2006) - Ludwig 'Vickerl' Stedronsky
2006
Kronprinz Rudolf (TV Movie)
as
Bombelles
2006
Die ProSieben Märchenstunde (TV Series)
as
Dr. Däumling
- Rapunzel oder Mord ist ihr Hobby (2006) - Dr. Däumling
2005
Die Schrift des Freundes (TV Movie)
as
Jussuf (Anna's boss)
2005
Daniel Käfer - Die Villen der Frau Hürsch (TV Movie)
as
Hubert Schlömmer
2005
Mein Mörder (TV Movie)
as
Dr. Mannhart
2005
Four Women and a Funeral (TV Series)
as
Dr. Stefan Auinger
- Herzkasper (2005) - Dr. Stefan Auinger
2005
Wolffs Revier (TV Series)
as
Hydrotectures Boss
- Fauler Zauber (2005) - Hydrotectures Boss
2004
Kommissarin Lucas (TV Series)
as
Heinrich Braun
- Vergangene Sünden (2004) - Heinrich Braun
2004
Familie auf Bestellung (TV Movie)
as
Jürgen Platzer
2004
Zuckeroma (TV Movie)
as
Anton Seeberg
2003
Dinner for Two (TV Movie)
as
Georges Haider
2003
Annas Heimkehr (TV Movie)
as
Gregor Brunner
2002
Die Wasserfälle von Slunj (TV Movie)
as
Chwostik
2002
1809 Andreas Hofer - Die Freiheit des Adlers (TV Movie)
as
Erzherzog Karl von Österreich, Herzog von Teschen
1998
MA 2412 (TV Mini Series)
as
Herr Senatsrat
- Talkshow (2002) - Herr Senatsrat
- Tribunal (1999) - Herr Senatsrat
- Karriere (1999) - Herr Senatsrat
- Sex (1999) - Herr Senatsrat
- Lotto (1999) - Herr Senatsrat
- Fasching (1998) - Herr Senatsrat
2002
Edel & Starck (TV Series)
as
Plastinator Lange
- Ein Soufflee der Götter (2002) - Plastinator Lange
2001
Blumen für Polt (TV Movie)
as
Rudi Riebl
2001
Love Letters - Liebe per Nachnahme (TV Movie)
as
Karl Kunert
2001
All the Queen's Men
as
Hauptsturmführer
2001
Showdown (Short)
as
Mr. Markovics
2000
Hirnschal gegen Hitler (TV Movie)
2000
Lumpazivagabundus (TV Movie)
as
Zwirn
2000
Come Sweet Death
as
Jäger
2000
SOKO München (TV Series)
as
Lorenz
- Leichte Beute (2000) - Lorenz
1999
Sturmzeit (TV Series)
as
Hans Velin
- Teil 3 (1999) - Hans Velin
1999
Geboren in Absurdistan
as
Stefan Strohmayer
1999
Die blaue Kanone (TV Movie)
as
Carlo Carnetti
1999
Das Callgirl (TV Movie)
as
Prof. Nadler (as Karl Markovic)
1998
Und alles wegen Mama (TV Movie)
as
Rudnik
1998
Der strand von Trouville
as
Nachtkellner
1997
Crazy Moon (TV Movie)
as
Dr. Rudolf
1997
Die Straße nach Istanbul (TV Movie)
as
Dr. Emmerich Berger
1997
Kreuzfeuer (TV Movie)
as
Konrad
1997
Qualtingers Wien
as
Anwalt
1996
Stockinger (TV Series)
as
Ernst Stockinger
- Tod in Saalbach (1997) - Ernst Stockinger
- Spuren in den Tod (1997) - Ernst Stockinger
- Stille Wasser (1997) - Ernst Stockinger
- Pfeile im Tennengau (1997) - Ernst Stockinger
- Lebende Schiess-Scheiben (1997) - Ernst Stockinger
- Die Macht der Toten (1996) - Ernst Stockinger
- Mord-Saison im See-Hotel (1996) - Ernst Stockinger
- Das Geheimnis der Krimmler Fälle (1996) - Ernst Stockinger
- Grau'n an der Traun (1996) - Ernst Stockinger
- Unschuldslämmer (1996) - Ernst Stockinger
- Der Tote im Narzissenfeld (1996) - Ernst Stockinger
- Endstation Hallstatt (1996) - Ernst Stockinger
- Todesnacht in Gastein (1996) - Ernst Stockinger
- Salzburger Kugeln (1996) - Ernst Stockinger
1996
Olivia - Ein Kinderschicksal bewegt die Welt (TV Movie)
as
Dr. Zim
1994
Kommissar Rex (TV Series)
as
Ernst Stockinger
- Stockis letzter Fall (1996) - Ernst Stockinger
- Über den Dächern von Wien (1996) - Ernst Stockinger
- Drei Sekunden bis zum Tod (1996) - Ernst Stockinger
- Tödliche Dosis (1996) - Ernst Stockinger
- Entführt (1995) - Ernst Stockinger
- Der Duft des Todes (1995) - Ernst Stockinger
- Im Zeichen des Satans (1995) - Ernst Stockinger
- Tod eines Kindes (1995) - Ernst Stockinger
- Gefährliche Jagd (1995) - Ernst Stockinger
- Die blinde Zeugin (1995) - Ernst Stockinger
- Der maskierte Tod (1995) - Ernst Stockinger
- Tödliche Verführung (1995) - Ernst Stockinger
- Ein mörderischer Sommer (1995) - Ernst Stockinger
- Blutspuren (1995) - Ernst Stockinger
- Stumme Schreie (1995) - Ernst Stockinger
- Schüsse auf Rex (1995) - Ernst Stockinger
- Unter den Straßen von Wien (1995) - Ernst Stockinger
- Bring mir den Kopf von Beethoven (1995) - Ernst Stockinger
- Tödliche Teddys (1995) - Ernst Stockinger
- Der erste Preis (1995) - Ernst Stockinger
- Amok (1995) - Ernst Stockinger
- Ein feines Haus (1994) - Ernst Stockinger
- Diagnose Mord (1994) - Ernst Stockinger
- Die Tote von Schönbrunn (1994) - Ernst Stockinger
- Tanz auf dem Vulkan (1994) - Ernst Stockinger
- Der Tod der alten Damen (1994) - Ernst Stockinger
- Flucht in den Tod (1994) - Ernst Stockinger
- Ein perfekter Mord (1994) - Ernst Stockinger
- Endstation Wien (1994) - Ernst Stockinger
1995
Auf Teufel komm raus
as
Weghofer
1995
Ein Anfang von etwas
as
Schurl
1994
Mother's Day
as
Schaffner
1993
Das Grau des Himmels
as
Portier
1990
Himmel oder Wienerstadt (Short)
Director
2019
Das letzte Problem (TV Movie)
Writer
2011
Breathing (screenplay)
Soundtrack
1990
Himmel oder Wienerstadt (Short) (performer: "Himmel oder Wienerstadt")
Miscellaneous
2020
Larcher: Das Jagdgewehr (The Hunting Gun) (Video) (stage director)
Self
2023
Arte Journal (TV Series)
as
Self
- Arte Journal vom 13.04.2023 (2023) - Self
2021
Austria for Life (TV Special)
as
Self
2019
Heard, Seen: A Radio Movie (Documentary)
as
Self
2015
Stöckl (TV Series)
as
Self
- Ausgabe 251 (2019) - Self
- Ausgabe 141 (2016) - Self
- Ausgabe 87 (2015) - Self
2018
Ute Bock Superstar (Documentary)
as
Self
2016
Licht ins Dunkel (TV Series)
as
Self
- Episode dated 24 December 2017 (2017) - Self
- Episode dated 24 December 2016 (2016) - Self
2017
Dokumente, die die Welt bewegen (TV Series documentary)
as
Self
- Fälschungen schreiben Geschichte - Die Tricks der Habsburger (2017) - Self
2016
Hollywood in Vienna (TV Series)
as
Self - Red Carpet
- Hollywood in Vienna 2016: A Tribute to Alexandre Desplat (2016) - Self - Red Carpet (uncredited)
2014
Seitenblicke (TV Series documentary)
as
Self
- Film Gesellschaft (2014) - Self
2013
Das Energie-Experiment Güssing (TV Movie documentary)
as
Narrator (voice)
2013
Stadtgespräch (TV Series)
as
Self
- Episode #3.3 (2013) - Self
2012
Joschi und die Stars - ein Roadmovie (TV Movie documentary)
as
Self
2012
Erlesen (TV Series)
as
Self
- Episode dated 25 September 2012 (2012) - Self
2012
Gustav Klimt - Der Geheimnisvolle (TV Movie documentary)
as
Narrator (voice)
2011
The Fabulous Picture Show (TV Series)
as
Self
- Khodorkovsky (2011) - Self
2009
Energie 2050 (TV Movie documentary)
as
Narrator (voice)
2009
Der zweite Weltkrieg (TV Series documentary)
as
Self - Reader
- Verfolgt, verschleppt, vernichtet (2009) - Self - Reader
2004
Johann Strauß Vater: Das Leben - Ein Tanz (TV Movie documentary)
as
Self - Presenter
1993
Der Menschenforscher (Documentary)
1991
Die Täuschung des Auges durch das Ohr (Documentary short)
as
Self
1990
Die Romy (TV Series)
as
Self
Archive Footage
2017
Amanda 2017 (TV Special)
as
Self - Winner: Best Actor in a Supporting Role
2016
Die Öscars (TV Mini Series documentary)
as
Self
- Alles Wal(t)zer (2016) - Self
2016
Lucie Bílá: Kdyz tancí dábel s andelem (Music Video)
as
Joseph Goebbels
1999
Sturmzeit (TV Series)
as
Hans Velin
- Teil 4 (1999) - Hans Velin (uncredited)
References
Karl Markovics Wikipedia
(Text) CC BY-SA