India




65,503 (2001)




S.N.Polytechnic, Kanhangad




Malayalam, Tulu, Kannada


39.54 km2


Kerala




Kasaragod



Kanhangad is a big town and a municipality in the Kasaragod District, Kerala, India.
Agriculture and fishing are the primary source of income for residents of the region. The soil and topography allow for a diverse selection of crops: Rubber, pepper, cashew and ginger are the important crops that are grown in the eastern part of the region, which comprises forests and hilly areas. In the coastal areas are grown: coconut, rice and tobacco.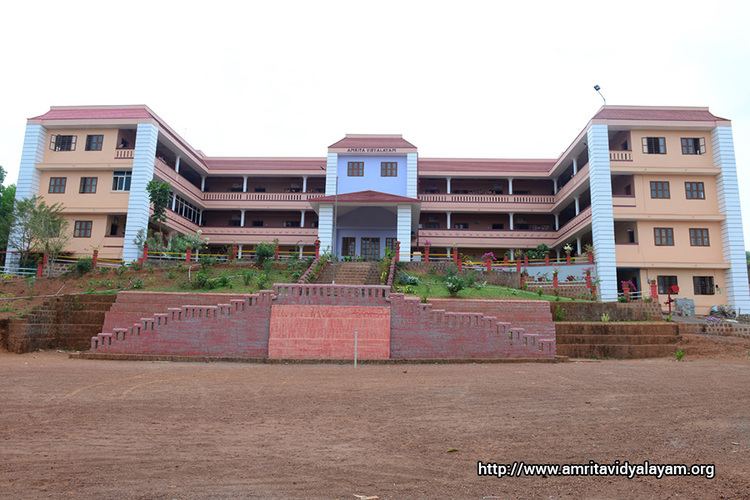 The Nityanandasramam, which is situated on the hillock about half a km south of the Hosdurg taluk office, was founded by Swami Nityananda. The spot was at first part of a forest area. Here Swami Nityananda constructed 45 guhas (caves) in a mountain slope. There is a temple built in 1963, after the style and design of the famous Somanatha Temple in Gujarat. A full size statue of Swami Nityananda in sitting posture made of panchaloha is one of the attractions of the asramam. Our Lady of Sorrows Church - oldest in the district constructed in 1890 AD. 15 km north of Kasargod. This Gothic style Roman Catholic church which is under the Manglore Diocese, has celebrated its centenary recently and also renovated. Another centre in Ajanoor village renowned as the birthplace of Poet P.Kunhiraman Nair, veteran freedom fighter and playwright Vidwan P.Kelu Nair and Rasika siromani Kanan Nair. A cultural centre of the district. The famous Madiyan Kulom temple is situated in Ajanur panchayat. It is about five km from Kanhangad, the headquarters of Hosdurg taluk. The main deity of the temple is Bhadrakali; but there are also other deities like Kshetrapalan, Bhagavathi and Bhairavan. A peculiarity of this temple is that a Brahmin priest performs pooja only in the noon, while the morning and evening poojas are performed by a sect called Maniyanis. The festivals in the temple fall during the months of Edavam (May, June) and Dhanu (December, January) and on these days all the poojas are performed in connection with this festival. Anandashramam, situated about five km east of the Kanhangad Railway Station, was founded in 1939 by Swami Ramadas, a great Vaishnava saint of modern times. The main asramam and other buildings have a beautiful setting in the midst of shady mango, coconut and other groves. There is a hill to the east of the asramam, to which the devotees retire for quiet meditation and from its west, the surrounding extensive landscape can be seen in its natural grandeur. The spot at the highest point of the hill is so fascinating that the devotees, who go up the hill and sit silently, are blessed with deep peace and tranquillity.
Kanhangad Wikipedia
(,)http://media-cdn.tripadvisor.com/media/photo-s/03/4e/64/6c/raj-residency.jpg(,)http://media-cdn.tripadvisor.com/media/photo-s/03/4e/64/78/raj-residency.jpg(,)http://media-cdn.tripadvisor.com/media/photo-s/03/20/5f/be/raj-residency.jpg(,)http://media-cdn.tripadvisor.com/media/photo-s/02/25/c9/b1/hotel-bekal-international.jpg(,)https://www.keralatourism.org/images/destination/large/anandashram_a_spiritual_centre_at_kanhangad20150213054840_443_1.jpg(,)http://i.ytimg.com/vi/VUeVDOvpt9Y/sddefault.jpg(,)https://www.keralatourism.org/images/destination/large/hosdurg_fort_at_kanhangad20150213114046_158_1.jpg(,)http://vak1969.files.wordpress.com/2012/02/img_1082.jpg(,)http://vak1969.files.wordpress.com/2012/02/img_1138.jpg(,)http://www.keralainfolink.com/yellowpages/extras/card0064.jpg(,)http://vak1969.files.wordpress.com/2012/02/img_1106.jpg(,)http://www.justkerala.in/wp-content/themes/justkerala/thumbimg.php%3Fsrc%3Dwp-content/uploads/2013/03/Landmark-Vinayaka.jpg%26w%3D735%26h%3D350(,)https://i.ytimg.com/vi/kwiMz4jgCqE/0.jpg(,)https://i.ytimg.com/vi/NQp24ln7VB8/0.jpg(,)http://static.manoramaonline.com/portal/MM_Photo_Galleries/Fast_Track/U_and_Ur_Vehicle/April_2010/unnikodoth-kanhangad(uae).jpg
(,)http://knhd.amritavidyalayam.org/wp-content/uploads/sites/20/2011/02/01.jpg(,)http://www.sadguruschool.in/images/banner-about-us.jpg(,)http://4.bp.blogspot.com/_ECsW9PMxMWQ/TThrGJfkOeI/AAAAAAAAAaI/OIBs1VHnXxM/s1600/scan0019.jpg(,)http://static.panoramio.com/photos/large/33632147.jpg(,)http://www.bekalclub.com/images/img8.jpg(,)http://photos.wikimapia.org/p/00/00/84/40/73_big.jpg(,)http://i.ytimg.com/vi/vfq1E93xovM/0.jpg(,)http://i.ytimg.com/vi/7yXVuHuZYbs/0.jpg(,)http://i.ytimg.com/vi/8B4yiQP_VGI/0.jpg