Pen name

Madhavikkutty




Died

May 31, 2009, Pune


Role

Poet




Name

Kamala Surayya




Nationality

Indian








Born

31 March 1934Punnayurkulam, Malabar District, Madras Presidency, British India (

1934-03-31

)


Occupation

Poet, novelist, short story writer




Genre

Poetry, novel, short story, memoirs




Notable awards

Ezhuthachchan Puraskaram, Vayalar Award, Sahitya Akademi Award, Asan World Prize, Asian Poetry Prize, Kent Award


Relatives

Balamani Amma (mother)V. M. Nair (father)Nalapat Narayana Menon (grand uncle)


Spouse

Madhava Das (m. 1949–2009)




Children

Madhav Das Nalapat, Chinnen Das, Jayasurya Das




Movies

House of Stories, Raama Raavanan, Ormayilenthum




Books

My Story, Ente Katha, Tonight - this savage rite, The Kept Woman and Other, The old playhouse and other




Similar People

Madhav Das Nalapat, Balamani Amma, M T Vasudevan Nair, Vaikom Muhammad Basheer, Sohanlal
Kamala surayya neermaathalathinte pookal flower of neermaathalam
Kamala Surayya (born Kamala; 31 March 1934– 31 May 2009), also known by her one-time pen name Madhavikutty and Kamala Das, was an Indian English poetess and littérateur and at the same time a leading Malayalam author from Kerala, India. Her popularity in Kerala is based chiefly on her short stories and autobiography, while her oeuvre in English, written under the name Kamala Das, is noted for the poems and explicit autobiography. She was also a widely read columnist and wrote on diverse topics including women's issues, child care, politics among others.
Contents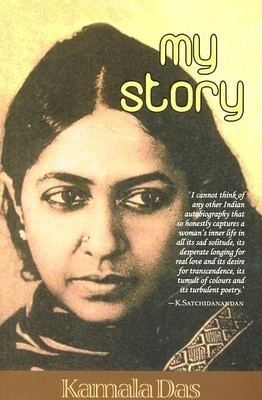 Her open and honest treatment of female sexuality, free from any sense of guilt, infused her writing with power, but also marked her as an iconoclast in her generation. On 31 May 2009, aged 75, she died at a hospital in Pune.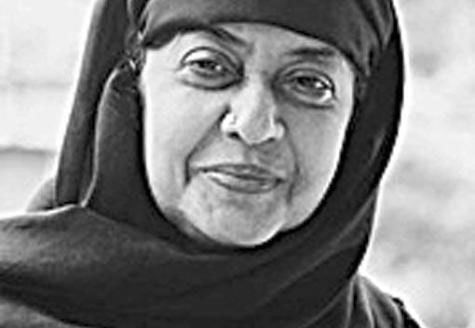 Aami first look out tribute to madavikutty kamala das kamala surayya
Early life
Kamala was born in Punnayurkulam, Thrissur District in Kerala, on 31 March 1934, to V. M. Nair, a former managing editor of the widely circulated Malayalam daily Mathrubhumi, and Nalapat Balamani Amma, a renowned Malayali poet.
She spent her childhood between Calcutta, where her father was employed as a senior officer in the Walford Transport Company that sold Bentley and Rolls Royce automobiles, and the Nalapat ancestral home in Punnayurkulam.
Like her mother, Balamani Amma, Kamala Das also excelled in writing. Her love of poetry began at an early age through the influence of her great uncle, Nalapat Narayana Menon, a prominent writer.
At the age of 15, she got married to bank officer Madhava Das, who encouraged her writing interests, and she started writing and publishing both in English and in Malayalam. Calcutta in the 1960s was a tumultuous time for the arts, and Kamala Das was one of the many voices that came up and started appearing in cult anthologies along with a generation of Indian English poets. English was the language she chose for all six of her published poetry collections.
Literary career
She was noted for her many Malayalam short stories as well as many poems written in English. Das was also a syndicated columnist. She once claimed that "poetry does not sell in this country [India]," but her forthright columns, which sounded off on everything from women's issues and child care to politics, were popular.
Das' first book of poetry, Summer in Calcutta was a breath of fresh air in Indian English poetry. She wrote chiefly of love, its betrayal, and the consequent anguish. Ms. Das abandoned the certainties offered by an archaic, and somewhat sterile, aestheticism for an independence of mind and body at a time when Indian poets were still governed by "19th-century diction, sentiment and romanticised love." Her second book of poetry, The Descendants was even more explicit, urging women to:
Gift him what makes you woman, the scent ofLong hair, the musk of sweat between the breasts,The warm shock of menstrual blood, and all yourEndless female hungers ..." –
The Looking Glass
This directness of her voice led to comparisons with Marguerite Duras and Sylvia Plath
At the age of 42, she published a daring autobiography, My Story; it was originally written in Malayalam (titled Ente Katha) and later she translated it into English. Later she admitted that much of the autobiography had fictional elements.
"Some people told me that writing an autobiography like this, with absolute honesty, keeping nothing to oneself, is like doing a striptease.
True, maybe. I, will, firstly, strip myself of clothes and ornaments. Then I intend to peel off this light brown skin and shatter my bones.
At last, I hope you will be able to see my homeless, orphan, intensely beautiful soul, deep within the bone, deep down under, beneath
even the marrow, in a fourth dimension" - excerpts from the translation of her autobiography in Malayalam, Ente Katha
Kamala Das wrote on a diverse range of topics, often disparate- from the story of a poor old servant, about the sexual disposition of upper middle class women living near a metropolitan city or in the middle of the ghetto. Some of her better-known stories include Pakshiyude Manam, Neypayasam, Thanuppu, and Chandana Marangal. She wrote a few novels, out of which Neermathalam Pootha Kalam, which was received favourably by the reading public as well as the critics, stands out.
She travelled extensively to read poetry to Germany's University of Duisburg-Essen, University of Bonn and University of Duisburg universities, Adelaide Writer's Festival, Frankfurt Book Fair, University of Kingston, Jamaica, Singapore, and South Bank Festival (London), Concordia University (Montreal, Canada), etc. Her works are available in French, Spanish, Russian, German and Japanese.
Kamala Surayya was a confessional poet whose poems have often been considered at par with Anne Sexton and Robert Lowell.
She has also held positions as Vice chairperson in Kerala Sahitya Akademi, chairperson in Kerala Forestry Board, President of the Kerala Children's Film Society, editor of Poet magazine and Poetry editor of Illustrated Weekly of India.
Although occasionally seen as an attention-grabber in her early years, she is now seen as one of the most formative influences on Indian English poetry. In 2009, The Times called her "the mother of modern English Indian poetry".
Her last book titled The Kept Woman and Other Stories, featuring translation of her short stories, was published posthumously.
Conversion to Islam
She was born in a conservative Hindu Nair (Nalapat) family having royal ancestry, She embraced Islam on December 11, 1999, at the age of 65 and assumed the name Kamala Surayya.
She gave interview as "I am against the Hindu way of cremating the dead. I do not want my body to be burnt. But this was only a minor consideration. I have always had a strong affection for the Islamic way of life. I adopted two blind Muslim children, Irshad Ahmed and Imtiaz Ahmed, and they brought me close to Islam. I had to study Islamic scriptures before teaching them. One is working as a professor in Darjeeling and another as a barrister in London."
Politics
Though never politically active before, she launched a national political party, Lok Seva Party, aiming asylum to orphaned mothers and promotion of secularism. In 1984 she unsuccessfully contested in the Indian Parliament elections.
Personal life
Kamala Das had three sons – M D Nalapat, Chinnen Das and Jayasurya Das. Madhav Das Nalapat, the eldest, is married to Princess Thiruvathira Thirunal Lakshmi Bayi (daughter of Princess Pooyam Thirunal Gouri Parvati Bayi and Sri Chembrol Raja Raja Varma Avargal) from the Travancore Royal House. He holds the UNESCO Peace Chair and Professor of geopolitics at the Manipal University. He was formerly a resident editor of the Times of India.
On 31 May 2009, aged 75, she died at a hospital in Pune. Her body was flown to her home state of Kerala. She was buried at the Palayam Jama Masjid at Thiruvananthapuram with full state honour.
A biopic on her titled Aami is under production now.Manju warrier portrays the lead role of Kamaladas .Kamal is the director
Awards and other recognitions
Kamala Das has received many awards for her literary contribution, including:
Nominated and shortlisted for Nobel Prize for Literature in 1984.
Award of Asian PEN anthology – 1964
Kerala Sahitya Academy Award – 1969 (for Cold)
Sahitya Academy Award – 1984
Asian World Prize-1985
Asian Poetry Prize – 1998
Kent Award for English Writing from Asian Countries – 1999
Vayalar Award – 2001
Honorary D.Litt by University of Calicut – 2006
Muttathu Varkey Award – 2006
Ezhuthachan Puraskaram – 2009
References
Kamala Surayya Wikipedia
(Text) CC BY-SA