Country

India




Population

1.194 million (2001)




Languages spoken

Official, Marathi




Area

137.15 km2


State

Maharashtra




District

Thane District




Mayor

Kalyani Patil (Shiv Sena)




Literacy

93.06%




Colleges and Universities

Birla College of Arts, Commerce & Science



Top 10 places to visit in kalyan
Kalyan is a city in the Thane District of Maharashtra state in Konkan division. It is also known for being the Mumbai region's exit station to North India and South India.
Contents
Map of Kalyan
Kalyan is within the administrative division (tahsil) at a taluka level of the Thane District. Kalyan and its neighbouring township of Dombivli jointly form the Kalyan Dombivli Municipal Corporation, abbreviated as KDMC. It is considered a part of the Mumbai Metropolitan Region, along with Vitthalwadi, Bhiwandi, Thane, Ulhasnagar and the municipal councils of Ambernath and Badlapur. Kalyan is the 7th biggest city in Maharashtra and 28th in the country.
The best places to visit in kalyan
Etymology
The word 'Kalyan' spelled in (Marathi: कल्याण) is a Marathi word which means 'Welfare' in English.
History
In pre-independent India, the administration spelled Kalyan as Kallian, Callian and sometimes as callianee. The city has been attacked by various foreign armies including the Mughal, the Portuguese and the British. The Marathas were held in high regard by the locals for being the only line of defence against invasions.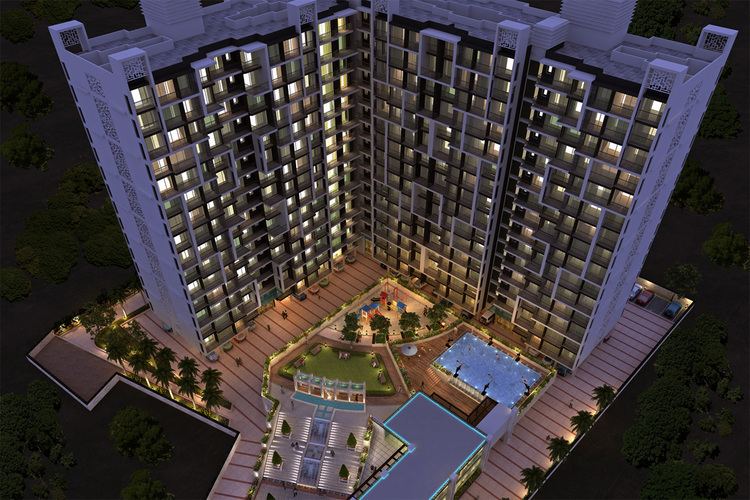 Walter Hamilton, a foreign visitor passing through India described Callianee as follows in his 1820 book A Geographical, Statistical, and Historical Description of Hindostan, and the Adjacent Counties, Volume 2 on page 150:
This town (callianee) sustained many sieges during the wars between the moghuls and the marathas, and is surrounded by the ruins of various sorts. It is still a populous town and carries on some traffic in coconuts, oil, coarse cloths, brass and earthenware. Its external appearance indicates a former state of superior opulence; Kalyan is rich for its ancient culture and is known as the place shivaji maharaj resided. And its Maharastrian dominated place "AgriKoli" culture
Kalyan also found attraction among European Christian Missionaries. The port of Kalyan landed them well within the mainland through boats in their attempt to spread Christianity across the other side of konkan.
In the Middle Ages, Kalyan was occupied by the Ahmednagar Sultanate who renamed the city as Gulshanabad. It was captured by the Bijapur Sultanate, an Indo-Turkish state in the Deccan in the 16th century, and later by the Mughal empire under the emperor Shah Jahan, who fortified the city in the mid-17th century.
Kalyan served as a port city for many centuries until siltation and the rise of Bombay eclipsed it and its sister ports – Nallasopara, Thane, Bhiwandi. Abandoned lighthouses used to guide sea traffic still exist along the riverbanks of Ganesh ghat. The port was ruled by the Maurya and Gupta Empires of north India and later was part of a Konkan principality vassal to the Yadava dynasty of Daulatabad, Deogiri. After the Khilji sack of Deogiri, the Yadavas fled into the Konkan region and set up their base at Mahikawati, modern Mahim; Kalyan was a part of the brief Yadava state of Mahikawati. Mahikawati was conquered by the Muslims who set up petty coastal principalities.
It came under Portuguese sway for a brief time before being re-conquered by the Muslim allies of the Mughals, and was later conquered by the Marathas, who made it one of their strategic centers because of its geographical location and renamed the city back to Kalyan.
About eighty years after the Maratha conquest, the Maratha empire was forced to cede it to the British and Kalyan became part of the Bombay Presidency, a British India province that became Bombay state after India's independence in 1947.
Anandi Gopal Joshi, a Women from Kalyan along with Kadambini Ganguly was one of the first two Indian women to obtain a degree in Western medicine in 1886. She is also believed to be the first Hindu woman to set foot on American soil.
Durgadi Fort
The city of Kalyan was surrounded by a fort wall, the construction of which began during Shah Jahan's reign and was completed during Aurangzeb's reign in 1694 A.D. This city wall, which ran in excess of 2000 yards, 2123 to be precise, was guarded by 4 gates and 11 towers. The fort wall enclosed an area of 70 acres and on a high mound near the Kalyan creek, where the current Ganesh ghat stands, was a fine fort since as early as 1570.
The wall of the fort along the top of the inner bank of the ditch, and, near the north end, had a gateway known as the Delhi or Killyacha Darwaja.
Under the Marathas (1760–72), a new gate about 150 feet (46 m) to the south of the Ganesh gate was opened near the mansion of Ramji Mahadeo Biwalkar, the Peshwa's Governor. In the citadel of the fort Marathas built a small wooden temple of Durgadevi behind the mosque, and called the fort Durgadi Killa in honour of the goddess, a name which it still bears. The fort measures 220 feet (67 m) in length and somewhat less in breadth. Under the English rule, the fort wall was dismantled and stones carried to build the Kalyan and Thane piers and a dwelling for the customs inspector in the west of the Kalyan fort. The gate to the north-west is almost the only trace of the fort wall, which is of rough stone masonry. During 1876 the original idol of the goddess Durga was stolen.
Metro Junction Mall
Metro Junction Mall, a shopper's paradise in the heart of Kalyan in Mumbai, is a hub of key lifestyle retail brands along with entertainment and dining experience.
The mall is spread across a retail space of approximately 750,000 sft, housing various categories like departmental stores, apparel, footwear, accessories, dining, entertainment, and many more. The mall is into its seventh year of operation; key retailers include Shoppers' Stop, Pantaloons, Max, Big Bazaar, McDonald's', KFC, Bata, Ezone and a 5 screen multiplex Inox, to name a few.
Metro Junction mall has been nominated as a finalist for the 'Most Admired Shopping Centre of the Year: Metros (West)' by the Indian Shopping Centre Association in year 2014.
Demographics
The majority of Kalyan Citizens are Hindus with a fair minority of Muslims and Buddhists.The main language spoken and understood is marathi. Also, Hindi is understood by most of the people.
Transportation
Auto-rickshaws are an important mode of transport. 200,000 Kalyan citizens travel daily by auto-rickshaw
Kalyan Junction is on the rail line between Mumbai and Karjat/Kasara. Kalyan Junction serves as an important railway station at the node of Mumbai. Numerous express trains halt at Kalyan Junction directed towards Gujarat, North and South India.
Unfortunately, despite being a big city and an important junction, there are no bus services to Mumbai, Thane or Borivali.
KDMT serves the twin cities of Kalyan and Dombivali as well as the villages around. It also has routes which connects Vashi and Panvel in Navi Mumbai, Ambernath, Ulhasnagar, Badlapur, Bhiwandi and Saravli MIDC. AC bus service has been started on three routes; Vasant Valley Terminus to Vashi Bus Depot, Kalyan Station to Vasant Valley Terminus and Dombivali West to Vashi Railway Station.
NMMT also serves three routes from Kalyan to Navi Mumbai (60 - Kalyan Rly Stn Vashi Bus Stn Via Turbhe Naka, 61 - Kalyan Rly Stn to CBD Belapur Via Turbhe Naka and 62 - Kalyan Rly Stn to Vashi Rly Stn Via MBP, Kopar Khairane). NMMT also started their AC Volvo bus service from Kalyan Vasant Valley to Vashi Railway Station Via MBP, Kopar Khairane within the frequency of 30 minutes.
Traffic congestion
The last couple of years has seen significant traffic increase thus causing road congestion. This is mostly due to large heavy vehicles going through the city as the bypass road is under construction (delayed).
Parts
Kalyan city is divided into two parts: East and West due to the traditional railway system. They are connected via Patripul Bridge. Kalyan West is more urbanized than Kalyan East. Kalyan is a junction.
Civic amenities
With more than 700,000 population. Kalyan is a part of Kalyan Dombivli Municipal Corporation established in 1983 with municipalities of Kalyan, Dombivli, Ambernath and 81 villages. It was then one of the largest urban local body in Mumbai Metropolitan Region (MMR) and in the state with the area around 209 km2. Government of Maharashtra has taken decision to delete major area of the corporation limits on different occasion. Presently the total area of th corporation has remained to the tune of 67 km2.
Prime residential areas in Kalyan. 1. Rambaug- Rambaug is also famous as the heart of the city. The railway station is 3 minutes walk from Rambaug. Major banks and hospital are close by. Rambaug has 6 lanes from lane 0 to lane 5. Rambaug lane number 5 is famous for "Sri Vani Vidyashala High School" Literacy rate in Rambaug is 100. Rambaug is the only place in Kalyan which remains connected even in traffic chaos. Property prices are heavy due to connectivity advantage.
2.Par-naka,Lal-Chowki,Dudh-Naka,Gandhi Chowk,Tilak Chowk:
This area is also known as the 'Old Kalyan' or 'जुनं कल्याण' .This area or locality is where people are residing from the 19th and 20th Century.This area is located to the north-west of the Kalyan Station on the west side.This area now also has many structures which are having historical importances and houses which were built in the 1900s called as Wada's (वाडा).Today,also one can take horse-carts from Kalyan Station for coming to this area though their numbers have dwindled in the years.Lal-Chowki has well connectivity to Railway Station as well as to the other parts of city as it has Rickshaw stand and Bus stop where City and State buses stop.Many Schools and Colleges are here. IES's Subhedar Wada School is also one of the many schools in this area. This area has become the 'Cultural Centre' for present Kalyan City as all festivals are celebrated with great enthusiasm at Tilak Chowk.Many Residential buildings are there in this area.It is also one of the many silence zones which are there in the city,declared by Municipal Corporation.Dr. Anandibai Joshi, the first Indian Women doctor also used to reside in this area at Parnaka. Dudh-Naka is famous for its milk produce and sales in Kalyan City.Gandhi Chowk is famous for its Merchants.This area is the one of the most 'literate' areas Kalyan city has at present.
3. Ammu Nagar in Kalyan west is centrally located prime residential area because of its proximity to important places ….
5 minutes drive from Kalyan Railway Station, 7 minutes drive from Shahad Railway Station, 10 minutes from Vithalwadi Railway Station.
10 minutes drive from Khadakpada, Godrej Hills,
Walkable distance from all major banks, all major coaching classes, K.M Agrawal College Birla College, Birla School, Lourdes School, Holy Cross Convent School,
Municipal Commissioners Bungalow, DCP Bungalow,
Sub-Registrar Office I & II, Income-Tax Office, Central Excise office, Dy.RTO etc.
Near proposed KDMT bus depot.
3. Khadakpada
4. Godrej Hills-It is a prime residential area in Kalyan West
5. Right at NH 222, is coming up a new development by Kalyan's most renowned developer. The new development would be spread across 9-acres and would be the first luxury address of Kalyan. Post this, NH 222 would host major residential portions of Kalyan
Electric supply: The township receives its electric supply from the Maharashtra State Electricity Distribution Company Limited (MSEDCL).
Roads: The inner arterial roads and the main routes through the city have been developed by the MSRDC.
Water supply: The city has good water sources in and around it, which includes the Ulhas river in its vicinity, lakes in the central areas, and high storage tanks. the city boasts of an eco friendly waste water treatment plant and a water cleaning plant near Gandhare village.
Government
KDMC is a municipal corporation in Thane district of Maharashtra state, India. A municipal corporation formed in 1983 to administer the twin townships of Kalyan and Dombivli. The municipal corporation has a population 1,193,266 (2001 census). Due to its highly educated population it is often called the second cultural capital of Maharashtra after Pune. Kalyan was famous as a port since ancient times. Records of its existence as a premier port in the region have been found in ancient Greek manuscripts. Dombivli station is about 48 km from CST station along the central railway and is connected to all parts of Maharashtra by rail as well as road. Kalyan is one of the most important junctions in India with most of the outstation trains stopping at it. Nearest airport is Mumbai airport which is 40 km away. The corporation is governed by Bombay Provincial Municipal Corporation Act 1949. Following authorities are given charge to carry out the provisions of the act, namely - 1. A Corporation. 2. A Standing Committee. 3. Ward Committees 4. Municipal Commissioner Both the cities are divided into 107 wards. Municipal Corporation consists of Councillors elected directly at Ward Elections. The number and boundaries of the Wards into which the City is divided is specified by the State Election Commissioner. There are five Councillors nominated by the Corporation. As per the provisions of the Act, the total number of Councillors is 112. The Corporation elects one of its members as the Mayor and another to be the Deputy Mayor.
Educational institutions
Established in 1890, General Education Institute's high school boasts to be the first secondary school in Kalyan. It celebrated its 125 years of active service in 2015. The school was founded in Subhedar Wada - an ancient mansion owned by the governors of Kalyan (Biwalkar family) in the past. The school hence became well-known with its more commonly used name "Subhedar Wada".
As per 2011 Census, Kalyan is a highly literate city with literacy rate of 93.06%
Mumbai University Affiliated Colleges and School-cum-Colleges
Agarwal College, Kalyan (W)
Birla College of Arts, Science & Commerce
G.E.I Jr. College
Ideal Jr College, Kalyan (East)
Model College of Science & Commerce, Kalyan(E)
Saket College, Kalyan (E)
Sonawane College, Adharwadi, Kalyan (W)
Hill Spring Int. Jr. College, Kalyan (W)
Lourdes College, Kalyan (W)
Holy Cross Girls College, Kalyan (W)
SCHOOL'S
Arya Gurukul School, Kalyan (East)
Balak Mandir sanstha's English Medium School.Tilak Chowk,Kalyan (w)
Birla School, Kalyan (West)
C.Rly Secondary School
Captain Ravindra Madhav Oak Highschool
Don Bosco High School (Kalyan)|Don Bosco High School
G.E.I High School (Subhedar Wada)
Ganesh Vidya Mandir, Kalyan (East) Marathi Medium School
Gayatri Vidyalaya,kalyan(E)
Guru Nanak English High School, Rambaug Lane no 4, Kalyan W. Website : www.gurunanakenglishschool.com
HINDI BAL NIKETAN HIGH School pisawali kalyan, (East)
Holy Cross Convent High School
Ideal English High School, Kalyan (East)
K.C Gandhi English High School
Lok Kalyan public school Kalyan,(East)
Lourdes High School Kalyan West
Model English High School, Kalyan (East)
Mohindar Singh Kabal Singh English High School Kalyan (West)
Nalanda, school Kalyan,(East)
National Urdu High School (NUH)-Kalyan west
New Sri Vani Vidyashala High School
NRC School
Nutan Dnyan Mandir, kalyan (East).
Nutan Vidyalay, Kalyan West
Old Boy's English High School, Kalyan West
Rita Memorial School, Kalyan (west)
S.B Divya High School,Pune Link road Katemanivali kalyan (East)
Sai English High School, Kalyan (East)
Samrat Ashok School, Kalyan (E)
Saraswati Mandir
Shree Gajanan vidyalaya, kalyan(west)
Shri Mahavir Jain English High School, near Kala Talaav, Kalyan W
Sri Vani Vidyashala High School
St Thomas School, Kalyan
St. Mary´s High School, Kalyan (East)
St.Jude's English High School, Kalyan (East) More than 100 years old.
Proposal for a new Kalyan District
The Thane district is proposed to be sub-divided and a new Kalyan district be carved out from it. The proposed Kalyan District will comprise Kalyan-Dombivali, Ulhasnagar, Ambernath, Kulgaon-Badlapur, Shahapur, and Murbad as well as the rural areas from the talukas of Bhivandi and Vasai which would be outside of any other municipal corporations. These held a combined population at the 2001 Census of 2,560,417. Also parts of Raigad District, namely the Talukas of Karjat, Panvel and Khalapur which are on the contiguous Kalyan - Karjat, Diva - Panvel and the Karjat - Panvel lines, may also merge with this district.
Proposed developments
MMRDA had drawn up plans for a monorail link between Thane-Kalyan-Navi Mumbai over a three-year duration at the cost of Rs. 3000 Crores. The project has now been scrapped.
Government is now considering a new metro line from Thane to Kalyan via Bhiwandi
Developments on revamping Kalyan Junction as another Railway Terminus has also gone kaput.
MMRDA has plans for a multi-modal bus rapid transport system (BRTS) and mass rapid transport system (MRTS) which will cover Kalyan as well.
A four-lane expressway will enable people to travel between Virar-Vasai-Diva-Bhiwandi-Kalyan-Panvel to Alibag in a matter of few hours. The four-lane expressway will have wide footpaths, subways, foot-over bridges and service roads linking the major towns on the route.
It is proposed to connect Kalyan and Dombivali to Airoli (Navi Mumbai) directly via a proposed bridge at Kalwa.
References
Kalyan Wikipedia
(Text) CC BY-SA