Urdu, Telugu, English




Telangana




Adilabad



Kaghaznagar is a town, and a municipality in the eastern part of Adilabad district in the state of Telangana in India.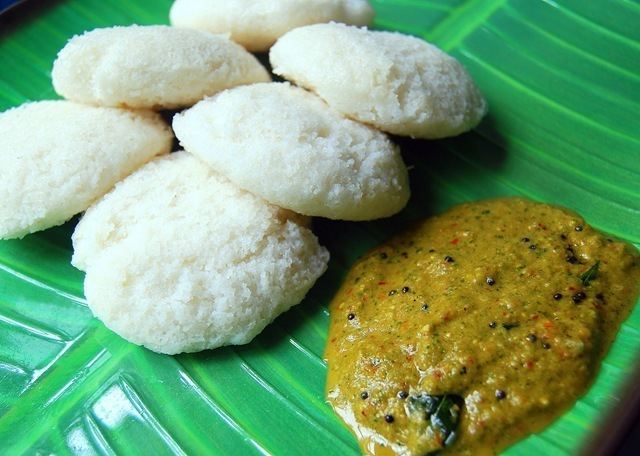 Sirpur Kaghaznagar (SKZR) are twin towns is located at 19.3333°N 79.4833°E? / 19.3333; 79.4833. It has an average elevation of 174 meters (574 feet).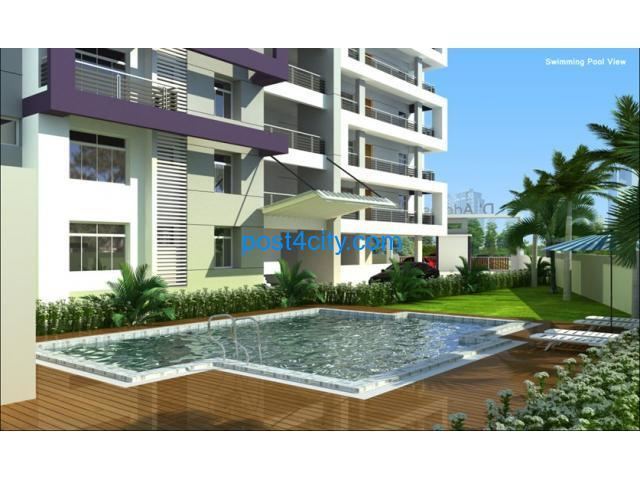 The nearest important cities are Nagpur 257 km (to the north) and Hyderabad 304 km (to the south). It is situated on the main rail route of Chennai – Delhi. It is connected with National Highway No.7 and also near to Rajeev Rahadhari connecting Hyderabad. Perennial river peddavagu which is a tributary of river godavari and pranahita river bordering Maharashtra flows near the town. The upcoming Pranahita-Chevalla project is located nearby.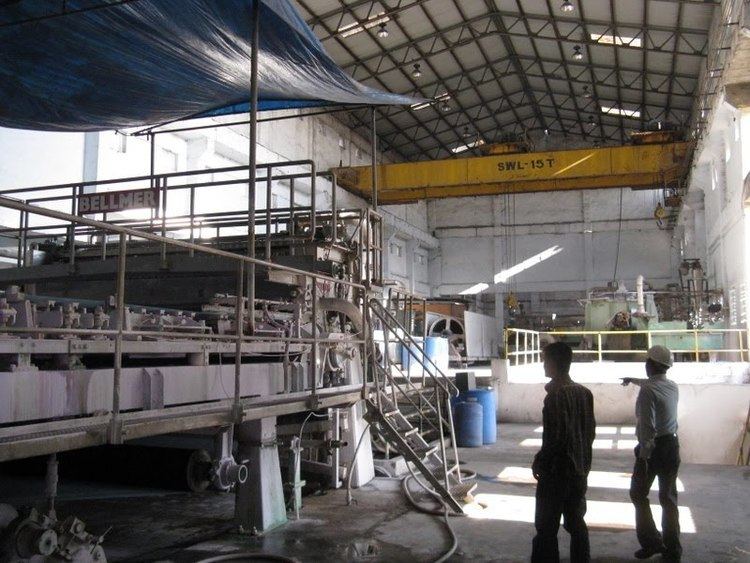 Historically Kaghaznagar was the part of Gond Kingdom with its capital based out at Sirpur town. Also known as Kothapet, The new town of Kaghaznagar was founded by the Seventh Nizam HEH Sir Mir Osman Ali Khan Bahadur. Kaghaznagar was named after Paper Mills ("kaghaz" means paper in Persian), initially it was called Kothapeta (new village). The Sirpur Paper Mills Limited (SPM) an integrated pulp and paper mill is one of the earliest mills in the country situated at Sirpur-Kaghaznagar in the district of Adilabad, Telangana; it began production in 1942. There was another Company called Sirsilk which had been closed down long ago. The area was initially a sub district called Sirpur-Tandur carved out in 1872 and comprised Edlabad (Adilabad), Rajura (now in Maharashtra) and Sirpur taluks. The district, named after Ali Adil Shah, ruler of Bijapur, was conferred its present status in 1905 with Adilabad town as its headquarters. Sirpur Kaghaznagar is the perfect boundary for Telangana State while going towards Delhi. This town is conglomerate of different religions. People from different regions and languages have come and settled here since long time.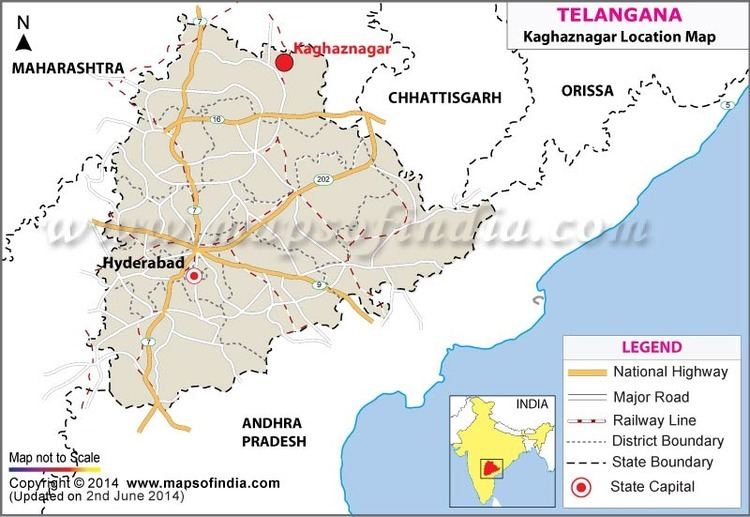 Rice and Cotton are commonly grown nearby. Most of the vegetables are grown at surrounding villages of Easgaon, Vemanpalli, Koutala and Bejjur as it has a thriving market for agricultural produce.
Sirpur Forest Reserve
Trishul Pahad offers a seanic view of the town
Rose Gardens near Easgoan village
Gangapur Caves, Rebenna
Gollet picnic spot, Rebenna
Penganga picnic spot, Tokini
Vattivagu Irrigation project, Asifabad
Komaram Bheem Reservoir, Asifabad
Kerameri Ghat Roads, Asifabad
Kaghaznagar Wikipedia
(,)http://1.bp.blogspot.com/_mPOCTI1zwGE/TRyJJsxcD0I/AAAAAAAAAeY/4eN5zNwBWmY/s1600/Adilabad-dec-2010%252B372.jpg(,)http://3.bp.blogspot.com/-l9aX7WuKH40/TXmwDWTGXZI/AAAAAAAAAiM/7ambbDmlDXE/s1600/KhammamMarch2011%252B040.jpg(,)http://photos.wikimapia.org/p/00/01/95/00/16_big.jpg(,)http://1.bp.blogspot.com/_mPOCTI1zwGE/TRyHdZYleYI/AAAAAAAAAeI/zafCepVIbJ0/s1600/Adilabad-dec-2010%252B148.jpg(,)http://photos.wikimapia.org/p/00/01/95/00/19_big.jpg(,)http://i.ytimg.com/vi/iiv8XpkaHIA/maxresdefault.jpg(,)http://i.ytimg.com/vi/QcT8SOxg9hM/0.jpg(,)http://i.ytimg.com/vi/T_mZpZezm6s/0.jpg(,)https://i.ytimg.com/vi/Tgnk_qmJ9ms/hqdefault.jpg(,)http://i.ytimg.com/vi/Of_F4ecNSZk/maxresdefault.jpg(,)http://i.ytimg.com/vi/Uy8PUpQbnRE/0.jpg(,)http://i.ytimg.com/vi/lcf8Co-E31Y/0.jpg
(,)http://lh6.ggpht.com/_WVu0gJovIxY/SswbHc4gomI/AAAAAAAAK-c/uKZF9Q40w1I/s1600/DSC_12744.jpg(,)http://post4city.com/oc-content/uploads/263/31421.jpg(,)http://post4city.com/oc-content/uploads/263/31420.jpg(,)https://pbs.twimg.com/media/CAYLCQjUIAAkw8h.jpg(,)http://www.exploretelangana.com/wp-content/uploads/2014/02/Pochera-Waterfalls-Adilabad-Tourism-ExploreTelangana2.jpg(,)http://www.exploretelangana.com/wp-content/uploads/2014/03/jagtial-fort-in-karimnagar-landscape-view2.jpg(,)http://i.ytimg.com/vi/0AGnKg5p7-g/0.jpg(,)http://im1.indiarailinfo.com/NEXT/NEXT/NEXT/1409728/0/21111476937.jpg(,)http://mw2.google.com/mw-panoramio/photos/medium/20050818.jpg(,)http://mw2.google.com/mw-panoramio/photos/medium/20050806.jpg(,)http://mw2.google.com/mw-panoramio/photos/medium/20050830.jpg(,)http://mw2.google.com/mw-panoramio/photos/medium/20050789.jpg(,)http://i.ytimg.com/vi/kWYSEe1T59M/0.jpg(,)http://mw2.google.com/mw-panoramio/photos/medium/47297750.jpg(,)http://i.ytimg.com/vi/6XGDGI4vdfE/0.jpg(,)http://mw2.google.com/mw-panoramio/photos/medium/32518029.jpg
(,)http://2.bp.blogspot.com/-oU-NkZY96pA/UfjZRlkiZ7I/AAAAAAAAAOg/ANcbRNTvVpo/s1600/DSC06886%2B%25255B1024x768%25255D.JPG(,)http://im1.indiarailinfo.com/390585/0/sr.jpg(,)http://photos.wikimapia.org/p/00/00/54/71/20_big.jpg(,)http://i1.ytimg.com/vi/iiv8XpkaHIA/0.jpg(,)http://i.ytimg.com/vi/8HVDM2x54HQ/0.jpg(,)http://i.ytimg.com/vi/bxS2YTKOegE/0.jpg(,)http://i.ytimg.com/vi/_jrGhjm5TuE/0.jpg(,)http://mw2.google.com/mw-panoramio/photos/medium/20050842.jpg(,)http://www.cmcwardha.org/files/media/2013/12/28/20131228_f5180ff508f5e1c4abe953b87a4087d6_First_Members.jpg(,)http://im1.indiarailinfo.com/NEXT/NEXT/1072988/0/1701117012hybskzrscice1scon120414.jpg(,)http://i.ytimg.com/vi/jFCLNwzZTxE/hqdefault.jpg(,)http://i.ytimg.com/vi/bRTNafIW_Hw/0.jpg
(,)http://www.mapsofindia.com/india/maps/kaghaznagar-location-map.jpg(,)http://www.thehindu.com/multimedia/dynamic/02183/HY03_SIRPUR_PAPER__2183460f.jpg(,)http://i.ytimg.com/vi/rU1YTVtawBA/hqdefault.jpg(,)http://i.ytimg.com/vi/iiv8XpkaHIA/0.jpg(,)http://i.ytimg.com/vi/Of_F4ecNSZk/0.jpg(,)http://i.ytimg.com/vi/Pg0ePBqgQXc/0.jpg(,)http://i.ytimg.com/vi/DP50wZgxZ_8/0.jpg(,)http://i.ytimg.com/vi/3YLt3bUr5Y0/0.jpg(,)http://i.ytimg.com/vi/L1OVC1q-Ft8/0.jpg