Birth name

Donald Paul Mattern




Role

DJ




Name

Junior Vasquez





Years active

1980s–present




Occupation(s)

DJ and producer




Genres

House music






Born

August 24, 1949 (age 66) Lancaster, Pennsylvania, United States (

1949-08-24

)


Website

http://www.myspace.com/officialjuniorvasquez


Albums

Twilo, Volume 1, Junior's Nervous Breakdown




Record labels

Nervous Records, EMI, Virgin Records, Tommy Boy Entertainment LLC, Tribal America




Similar People

Kristine W, Billie Ray Martin, Connie Harvey, Frederick Jorio, Prince




Profiles




Myspace
Junior Vasquez (born Donald Gregory Mattern, August 24, 1949 in Lancaster, Pennsylvania), is an American club DJ and remixer/producer.
Contents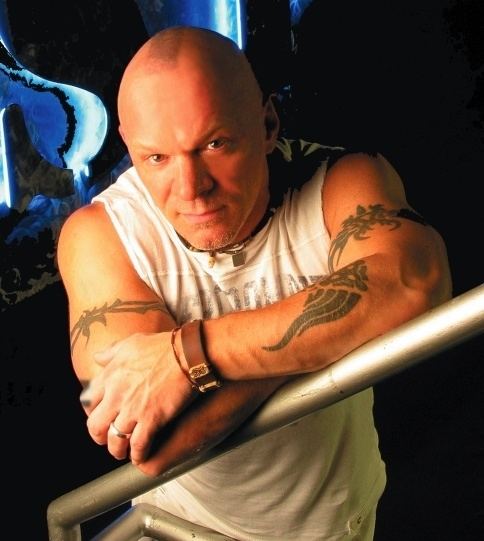 Junior vasquez live vol 1 1997
Career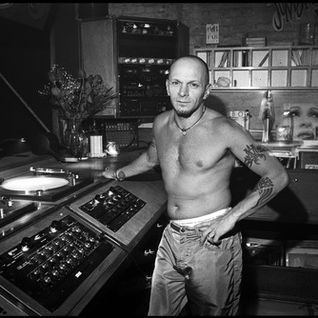 Mattern moved to New York City as a young adult in 1971 with ambitions of becoming a fashion designer, briefly attending Fashion Institute of Technology (FIT) and working as a hairdresser for a while. However, Mattern soon became fascinated with NYC nightlife especially the work of DJ Larry Levan at the Paradise Garage. After adopting the pseudonym "Junior Vasquez", he commenced his career in music production in the 1980s. Vasquez began to work with DJ and pop remixer/producer Shep Pettibone, and together they co-produced and edited numerous singles from such artists as Madonna, Whitney Houston, Janet Jackson, MC Hammer, Prince, Pet Shop Boys and others. It wasn't long before Vasquez landed a brief residency at Club Bassline, where he began to make a name for himself as a live DJ.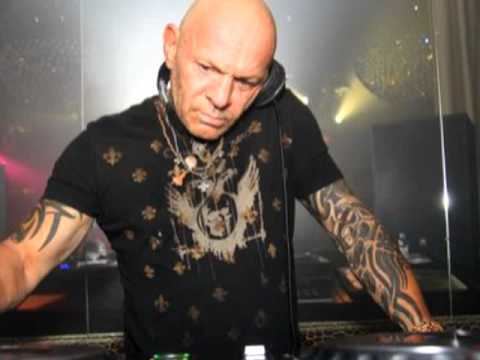 Many of Junior Vasquez's earliest underground hits were released under the name "Ellis D", including the seminal gay house track, "Work This Pussy." Vasquez also released the tracks "Just Like a Queen", "My Lolleata", "It's Scratched," and "Took My Love Away". The style of the tracks released under the pseudonym "Ellis D" are largely credited today with having influenced the sound of house music generally, and particularly the sound of most all subsequent "gay" house singles.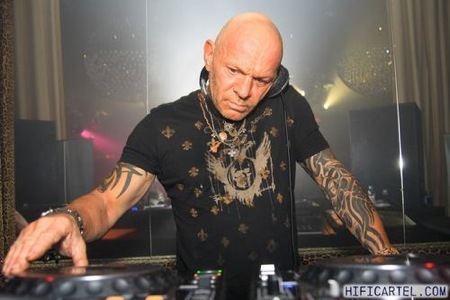 From 1989 to 1995, Vasquez gained national prominence, along with music industry influence - through his residency at the original The Sound Factory Bar, a club he co-founded with Richard Grant, which was located at 530 W. 27th St in Manhattan's Chelsea district. Vasquez quickly built a following of loyal fans who became known as "Juniorites". Devoted to Vasquez's musical style, personality, and the spectacle of his weekly Sunday morning after-hours parties, his fans made Vasquez one of New York City's most popular DJs. Soon afterward, major record labels began soliciting Vasquez to produce club-friendly remixes for their top singers utilizing his personal beat-driven house style. Due to a rise in demand from these labels, many singer and musicians such as C+C Music Factory, David Morales, Björk, Marilyn Manson, and Madonna were known to frequent his Sunday morning events. Working with many popular artists allowed Vasquez to create his own repertoire of exclusive "Private Collection" of authorized remixes (along with several unofficial remixes) which were not released to the market and thus made his live sets even more distinctive to his following due to the fact that they could only be heard at Vasquez's Sound Factory events.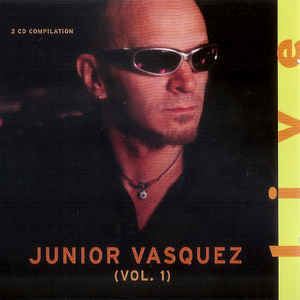 Junior Vasquez was also closely associated at this time with The House of Xtravaganza, a gay ballroom "house" which enjoyed a great prominence in New York City at this time. In the early 1990s Vasquez released his single "X," which sampled Danny Xtravaganza say the word "extravaganza!" (the voice sample was taken from Danny Xtravaganza's 1990 single on NuGroove records, "Love the Life You Live"). The track became a house music phenomenon, and was followed up soon thereafter with the equally as influential and successful "Get Your Hands Off My Man." More than any other two tracks, "X" and "Get Your Hands Off My Man" brought Junior's "factory sound" to even greater prominence in the house music scene.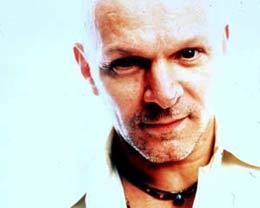 After the Sound Factory was closed in February 1995, Vasquez held residencies at the Tunnel (1995-1996), and at ArenA (held at the Palladium) (1996-1997) where his suspended booth was custom designed by designers Dolce & Gabbana. In 1997, he returned to the former site of the original Sound Factory, now called "Twilo." Remodeled to include a custom-designed DJ booth for Vasquez's exclusive use and fitted with new cutting-edge audio technology known as "Phazon," Vasquez's residency at Twilo lasted until May 2001 when the venue was abruptly shut down by order of the city. In 1997 Ian Jenkinson and Inner Rhythm Artists Tribal Gathering enlisted Vasquez for the Largest single artist DJ even in UK history at the London Arena. Problems with the venue saw the event split between the two largest clubs in the country, Ministry of Sound and Cream.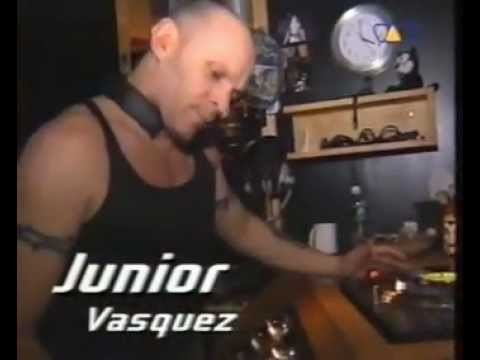 With the demise of Twilo, Vasquez began a new Sunday morning after-hours residency which he named "Earth" at the highest capacity club space in New York City, Exit Nightclub. Vasquez's gig at Earth ended without fanfare in 2002. In the years that followed, he held shorter-lived residencies at the various clubs in New York, including Discothèque, Sound Factory (so-named by Richard Grant who retained legal rights to the name and opened in a new space located in Hell's Kitchen section of Manhattan shortly after the closure of the original site), Pacha (which opened in the site where the new Sound Factory once stood), Spirit (which opened in the former space where Twilo once operated), and The Roxy.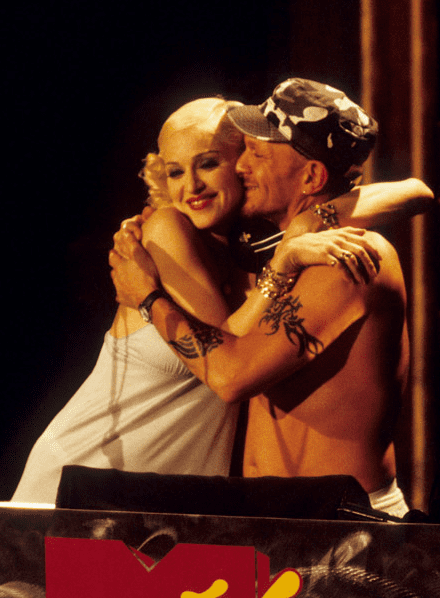 In 2010 Vasquez held a residency at club Love in NYC's West Village where he hosted a successful bi-monthly Sunday afternoon party known as Sunday Mass, as well as occasional engagements at Cielo (a small bar in Manhattan's Meat Packing District section). In 2011 he continued to spin at occasional events at various venues around the world.
In addition to his work as a DJ and remixer, he has co-produced albums for John Mellencamp, For Real, Lisa Lisa, Cyndi Lauper, among others, and individual LP tracks for Madonna, Cher, Wild Orchid, Kristine W, and others. Junior, along with his record label Junior Vasquez Music, is also known for introducing new artists, including many crossover singers, to dance/pop music scene. Some of these artists include Vernessa Mitchell, Jason Walker, Casey Stratton, Quentin Elias, Vivian Green, and Sam Harris.
Madonna controversy
Vasquez had a public falling out with Madonna in 1996, after the release of an unauthorized single titled "If Madonna Calls". The original version that Vasquez plays at nightclubs contains what is widely believed to be an actual phone message from Madonna left on Vasquez's answering machine.
The song's lyrics are as follows:
(voice recording ostensibly left by Madonna on Vasquez's answering machine at his home in New York):
"Hello, Junior. This is Madonna. Are you there? (short pause) Call me in Miami."
This is followed by the voice of vocal house artist Franklin Fuentes, which says:
"If Madonna calls, I'm not here"
This is followed by hard tribal rhythms, with the samples of the message still playing in the loop of the track, and the male singer repeating the words shown above along with "Hola, Señorita Cosa" ("Hello, Ms. Thing"). Toward the end of the song, the words change and the male voice concludes by saying:
"If Madonna calls…actually, if she calls, just disconnect her. That's right—if she calls, tell her I'm not here."
Selected remixes
Note: The industry standard by which a remix is considered "commercially released" is the track has been made available legally for retail sale. This can mean the remix was released on a CD single, 12" vinyl single, cassette single, or it can mean the remix was released on one of the artist's albums (usually on a greatest hits compilation or as a bonus track to a studio album's international release). Other times it was included on a compilation or soundtrack album. The tracks listed below have all been released commercially in one of the aforementioned forms, with a few exceptions which are indicated with a note in parenthesis explaining the track's status. With the advent of Internet-selling using programs such as iTunes, that type of release is also considered commercial as it results in a profit and the artist and management oversee what is available on such programs.
References
Junior Vasquez Wikipedia
(Text) CC BY-SA