Occupation

Actresssinger




Years active

1987–present





Name

Juliette Lewis




Role

Actress







Born

June 21, 1973 (age 49) (

1973-06-21

) Los Angeles, California, U.S.


Religion

Christianity and Scientology


Spouse

Steve Berra (m. 1999–2003)


Parents

Geoffrey Lewis, Glenis Duggan Batley


Siblings

Brandy Lewis, Lightfield Lewis, Dierdre Lewis




TV shows

Wayward Pines, The Firm, I Married Dora, Free for All, A Family for Joe


Movies

Natural Born Killers, Cape Fear, National Lampoon's Christma, From Dusk till Dawn, What's Eating Gilbert Gr


Similar People

Geoffrey Lewis, Steve Berra, Ryan Phillippe, Beverly D'Angelo, Brad Pitt
Juliette lewis from nbk born bad
Juliette L. Lewis (born June 21, 1973) is an American actress and singer. She gained fame for her role in Martin Scorsese's 1991 remake of the thriller Cape Fear for which she was nominated for both an Academy Award and Golden Globe for Best Supporting Actress. This followed with major roles in What's Eating Gilbert Grape, Natural Born Killers, Strange Days, The Evening Star, Kalifornia, From Dusk till Dawn, The Other Sister and Conviction. Her work in television has resulted in two Emmy nominations.
Contents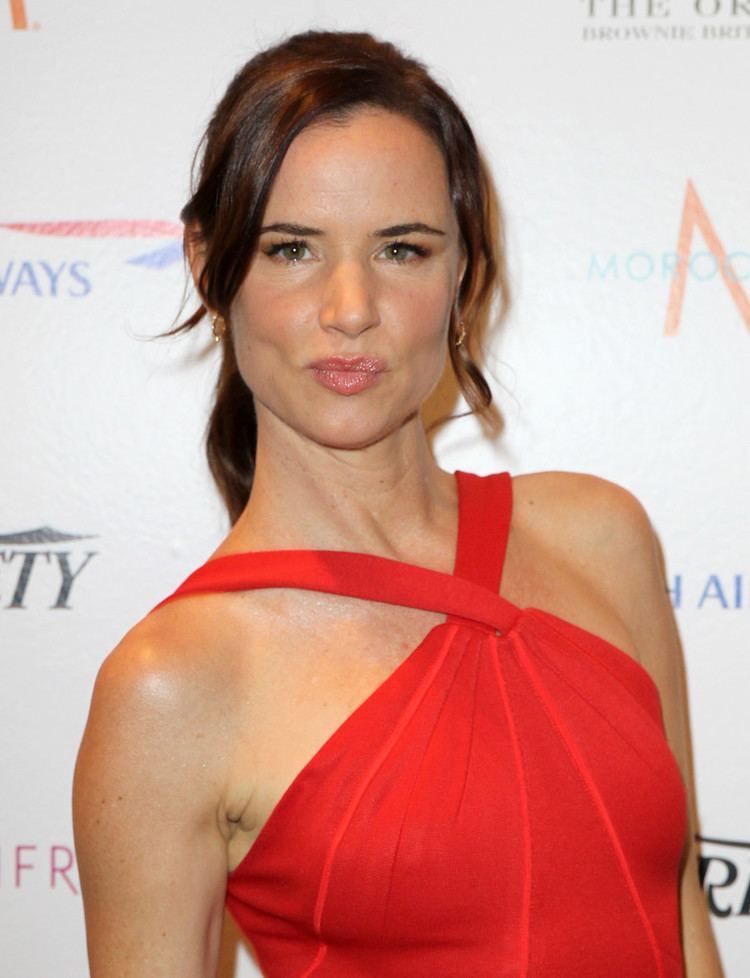 Lewis launched a career as a singer and musician, leading the American rock band Juliette and the Licks until 2009 when she launched a solo career.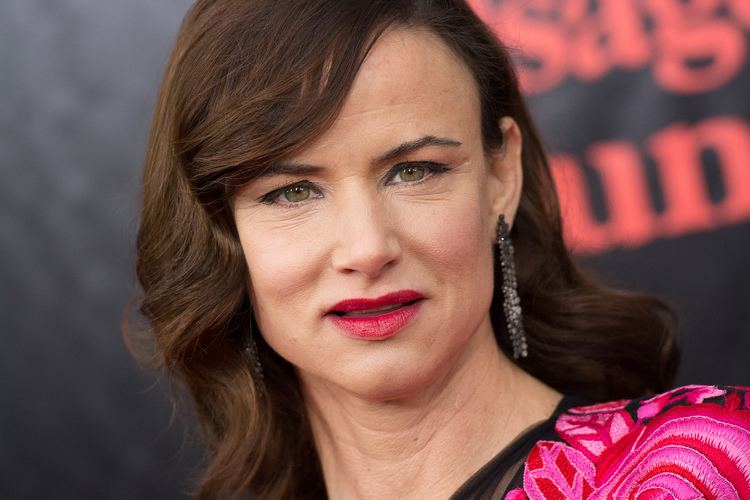 Interview juliette lewis 09 2014
Early life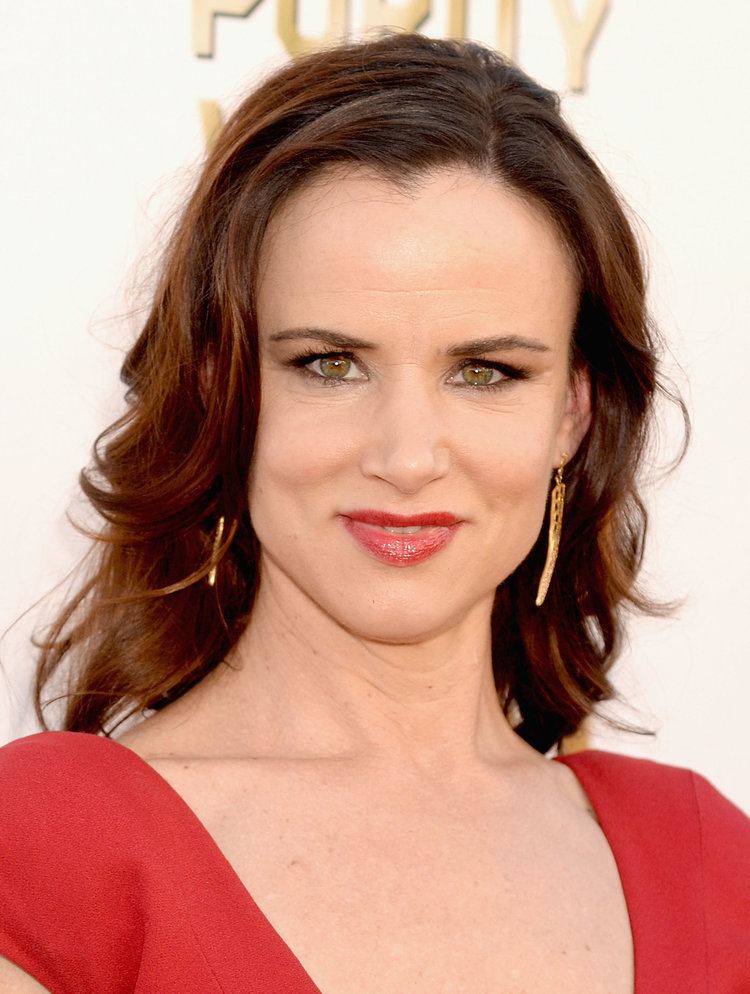 Lewis was born in Los Angeles, California, to Geoffrey Lewis, an actor, and his second wife, Glenis (Duggan) Batley, a graphic designer. She has eight siblings – brothers Lightfield (an actor who starred in The New WKRP in Cincinnati), Peter, Miles, and Matthew; and sisters Brandy, Hannah, Dierdre Lewis, and Emily Colombier.
Acting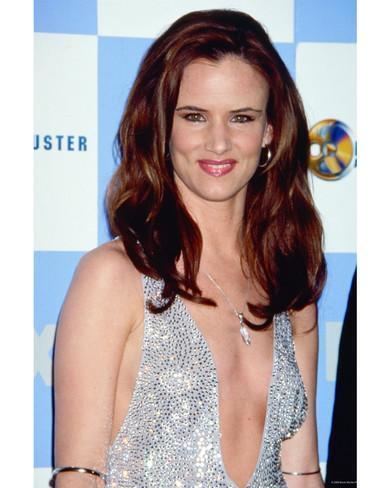 Lewis appeared in The Wonder Years as Wayne's girlfriend in Episodes 24, 34 and 36. She also played Audrey Griswold in National Lampoon's Christmas Vacation. Lewis first garnered international attention and acclaim in 1991 with her turn as Danielle Bowden in Martin Scorsese's remake of Cape Fear, for which she was nominated for an Academy Award for Best Supporting Actress in 1991. Over the next few years, she appeared in Woody Allen's Husbands and Wives, Peter Medak's Romeo Is Bleeding, and opposite Brad Pitt in Kalifornia. In 1993, she acted alongside Leonardo DiCaprio and Johnny Depp in the drama film What's Eating Gilbert Grape. She played Mallory Knox in Oliver Stone's Natural Born Killers. She played a rock singer in the film Strange Days, doing her own singing on covers of two songs written by PJ Harvey.
She received an Emmy nomination for her performance in Hysterical Blindness in 2003. She also appeared in the HIM music video for "Buried Alive By Love" in 2003.
She appeared in the 2004 film Starsky & Hutch, playing the role of Kitty, Reese Feldman's girlfriend.
Lewis appeared in Rockstar Games' Grand Theft Auto IV, providing the voice of "Juliette", the host of fictional radio station "Radio Broker" (on which appears the Juliette and the Licks song 'Inside the Cage)'. She appeared in a Gap commercial in which she was dancing with Daft Punk to the tune of the song "Digital Love". She also appeared in the Jan Kounen film Renegade with Vincent Cassel. In 2012 she starred in the short-lived series The Firm, on NBC as Tammy, assistant to lead character Mitch McDeere (Josh Lucas).
She reprised her role as Audrey Griswold in 2012 in a series of Old Navy holiday commercials featuring the Griswold family. In 2015, she had a small role in the television series Wayward Pines, a psychological thriller by M. Night Shyamalan.
Music
Lewis launched a career as a solo singer and musician, leading American rock band Juliette and the Licks until 2009 when she went solo and released the album entitled Terra Incognita.
Lewis features on the track "Bad Brother" by the band The Infidels, from The Crow: Salvation Soundtrack album, which was released on April 2000. Lewis has also appeared on three tracks by electronic music group The Prodigy's 2004 CD Always Outnumbered, Never Outgunned ("Spitfire", "Get Up Get Off", and "Hot Ride"). In 2006, Blender magazine included her in their hottest women of rock music list.
In 2009, Lewis performed at the Przystanek Woodstock in Poland. In 2010, she played at the Rock for People festival in the Czech Republic. In December 2010, Lewis hosted the game television show Never Mind the Buzzcocks and repeated in January 2012.
In 2013, Lewis contributed backing vocals to the track, "Saint of Impossible Causes", on Joseph Arthur's tenth studio album, The Ballad of Boogie Christ. She then appeared in the music video for "City of Angels" by Thirty Seconds to Mars.
In 2015, Lewis contributed vocals to the song "Stickup" by Karma Fields & Morten, which was released on Monstercat.
Lewis has supported Little Kids Rock, a US nonprofit organization that works to restore and revitalize music education in disadvantaged U.S. public schools, by painting a Fender Strat guitar and donating it to an auction to raise money for the organization.
Personal life
After dropping out of high school, Lewis got into trouble with the law for driving illegally at age 15, then was arrested for illegally patronizing a nightclub when she was 16. From 1990 to 1993 Lewis dated Brad Pitt. While in her 20s she went into rehabilitation for drug addiction. Lewis married professional skateboarder Steve Berra in 1999; they divorced in 2003.
Lewis identifies herself as both a Christian and a Scientologist.
Discography
…Like a Bolt of Lightning (2004)
You're Speaking My Language (2005)
Four on the Floor (2006)
Terra Incognita (2009)
Future Deep (2016)
Filmography
Actress
2023
The Thicket (filming)
as
Cut Throat Bill
2021
Yellowjackets (TV Series)
as
Natalie
- Storytelling (2023) - Natalie
- It Chooses (2023) - Natalie
- Burial (2023) - Natalie
- Qui (2023) - Natalie
- Old Wounds (2023) - Natalie
- Digestif (2023) - Natalie
- Edible Complex (2023) - Natalie
- Friends, Romans, Countrymen (2023) - Natalie
- Sic Transit Gloria Mundi (2022) - Natalie
- Doomcoming (2022) - Natalie
- Flight of the Bumblebee (2022) - Natalie
- No Compass (2021) - Natalie
- Saints (2021) - Natalie
- Blood Hive (2021) - Natalie
- Bear Down (2021) - Natalie
- The Dollhouse (2021) - Natalie
- F Sharp (2021) - Natalie
- Pilot (2021) - Natalie
2022
Welcome to Chippendales (TV Mini Series)
as
Denise
- Paper Is Paper (2022) - Denise
- February 31st (2022) - Denise
- Leeches (2022) - Denise
- Just Business (2022) - Denise
- Velveeta (2022) - Denise
- Four Geniuses (2022) - Denise
2022
Queer as Folk (TV Series)
as
Judy
- Sacrilege (2022) - Judy
- Problemática (2022) - Judy
- Choke (2022) - Judy
- #F*ckDisabledPeople (2022) - Judy
- Welcum to the Hellmouth (2022) - Judy
- Babylon (2022) - Judy
2021
Breaking News in Yuba County
as
Gloria Michaels
2020
Filthy Rich (TV Series)
as
Juliette
- 1 Corinthians 3:13 (2020) - Juliette
- Romans 8:30 (2020) - Juliette
- Psalm 25:3 (2020) - Juliette
2020
I Know This Much Is True (TV Series)
as
Nedra Frank
- Four (2020) - Nedra Frank
- One (2020) - Nedra Frank
2020
Boss Bitch Fight Challenge (Video short)
as
Juliette
2020
Sacred Lies (TV Series)
as
Harper
- Chapter Ten: With the Dancing Lions (2020) - Harper
- Chapter Nine: Bloodline (2020) - Harper
- Chapter Eight: Dark Knights (2020) - Harper
- Chapter Seven: The Hunt (2020) - Harper
- Chapter Six: Monsters and Men (2020) - Harper
- Chapter Five: Prom Night (2020) - Harper
- Chapter Four: Family Portrait (2020) - Harper
- Chapter Three: Case 20-054 (2020) - Harper
- Chapter Two: The Siren Song (2020) - Harper
- Chapter One: The Singing Bones (2020) - Harper
2019
The Act (TV Mini Series)
as
Kathy
- Bonnie & Clyde (2019) - Kathy
2019
At Home with Amy Sedaris (TV Series)
as
Taffney Tucker
- Hospital-tality (2019) - Taffney Tucker
2018
The Conners (TV Series)
as
Blue
- Don't Shoot the Piano Teacher (2019) - Blue
- Hold the Salt (2018) - Blue
- Tangled Up in Blue (2018) - Blue
2018
Camping (TV Series)
as
Jandice
- Birthday Party (Part 2) (2018) - Jandice
- Birthday Party (Part 1) (2018) - Jandice
- Carleen?! (2018) - Jandice
- Just Plain Mad (2018) - Jandice
- Up All Night (2018) - Jandice
- Fishing Trip (2018) - Jandice
- Going to Town (2018) - Jandice
- Pilot (2018) - Jandice
2018
Anthem of a Teenage Prophet
as
Mary
2018
A Million Little Pieces
as
Joanne
2018
Back Roads
as
Bonnie Altmyer
2017
Graves (TV Series)
as
Bailey Todd
- Not All Who Wander Are Lost (2017) - Bailey Todd
- They Die Happier (2017) - Bailey Todd
2016
Seven Deadly Sins (Short)
2015
Secrets and Lies (TV Series)
as
Detective Andrea Cornell
- The Truth (2016) - Detective Andrea Cornell
- The Brother (2016) - Detective Andrea Cornell
- The Racket (2016) - Detective Andrea Cornell
- The Statement (2016) - Detective Andrea Cornell
- The Parent (2016) - Detective Andrea Cornell
- The Daughter (2016) - Detective Andrea Cornell
- The Detective (2016) - Detective Andrea Cornell
- The Liar (2016) - Detective Andrea Cornell
- The Husband (2016) - Detective Andrea Cornell
- The Fall (2016) - Detective Andrea Cornell
- The Lie (2015) - Detective Andrea Cornell
- The Mother (2015) - Detective Andrea Cornell
- The Son (2015) - Detective Andrea Cornell
- The Cop (2015) - Detective Andrea Cornell
- The Confession (2015) - Detective Andrea Cornell
- The Jacket (2015) - Detective Andrea Cornell
- The Sister (2015) - Detective Andrea Cornell
- The Affair (2015) - Detective Andrea Cornell
- The Father (2015) - Detective Andrea Cornell
- The Trail (2015) - Detective Andrea Cornell
2016
The Second Sound Barrier (Short)
as
Lady Billionaire
2015
Jem and the Holograms
as
Erica Raymond
2015
Wayward Pines (TV Series)
as
Beverly Brown
- Our Town, Our Law (2015) - Beverly Brown
- Do Not Discuss Your Life Before (2015) - Beverly Brown
- Where Paradise Is Home (2015) - Beverly Brown
2015
Future Relic 03 (Short)
2014
Scorsese's Women (Video short)
as
Medicine
2013
Reggie Watts: You Gotta Move (Music Video short)
as
Juliette Lewis
2013
Prisoner (Video short)
as
Christian Holly
2013
August: Osage County
as
Karen Weston
2013
Open Road
as
Jill (as Julliete Lewis)
2013
Portlandia (TV Series)
as
Darcy
- Squiggleman (2013) - Darcy
2012
Old Navy: Sweaters for the Family (Video short)
as
Audrey Griswold
2012
Old Navy: Women's Softest Sweaters (Video short)
as
Audrey Griswold
2012
Old Navy: Pop Pants (Video short)
as
Audrey Griswold
2012
The Firm (TV Series)
as
Tammy
- Chapter Twenty-Two (2012) - Tammy
- Chapter Twenty-One (2012) - Tammy
- Chapter Twenty (2012) - Tammy (credit only)
- Chapter Nineteen (2012) - Tammy (credit only)
- Chapter Eighteen (2012) - Tammy (credit only)
- Chapter Seventeen (2012) - Tammy
- Chapter Sixteen (2012) - Tammy
- Chapter Fifteen (2012) - Tammy
- Chapter Fourteen (2012) - Tammy
- Chapter Thirteen (2012) - Tammy
- Chapter Twelve (2012) - Tammy
- Chapter Eleven (2012) - Tammy
- Chapter Ten (2012) - Tammy
- Chapter Nine (2012) - Tammy
- Chapter Eight (2012) - Tammy
- Chapter Seven (2012) - Tammy
- Chapter Six (2012) - Tammy
- Chapter Five (2012) - Tammy
- Chapter Four (2012) - Tammy
- Chapter Three (2012) - Tammy
- Chapter Two (2012) - Tammy
- Pilot (2012) - Tammy
2011
Shit Girls Say (TV Series short)
as
Girlfriend
2011
5-Second Films (TV Series)
- Spider Problem (2011)
2010
Conviction
as
Roseanna Perry
2010
Memphis Beat (TV Series)
as
Cleo Groves
- Baby, Let's Play House (2010) - Cleo Groves
2010
Sympathy for Delicious
as
Ariel Lee
2009
Grand Theft Auto IV: The Lost and Damned (Video Game)
as
Radio Broker DJ (voice)
2008
Grand Theft Auto IV (Video Game)
as
Radio Broker DJ (voice)
2006
Pancake Mountain (TV Series)
as
Juliette Lewis
- Episode #1.8 (2006) - Juliette Lewis
2006
Catch and Release
as
Maureen
2006
My Name Is Earl (TV Series)
as
Jesse
- The Bounty Hunter (2006) - Jesse
2006
The Darwin Awards
as
Joleen
2005
Daltry Calhoun
as
Flora Flick
2004
Renegade
as
Maria Sullivan
2004
Chasing Freedom (TV Movie)
as
Libby
2003
Free for All (TV Series)
as
Paula Wisconsin
- Tall Tails (2003) - Paula Wisconsin (voice)
- Nude Johnny (2003) - Paula Wisconsin (voice)
- Scammer Clay (2003) - Paula Wisconsin (voice)
- Hostage Johnny (2003) - Paula Wisconsin (voice)
- Sterile Angus (2003) - Paula Wisconsin (voice)
- Tootsie (2003) - Paula Wisconsin (voice)
- The Deal (2003) - Paula Wisconsin (voice)
2003
HIM: Buried Alive by Love (Music Video short)
as
Woman
2002
Armitage III: Dual Matrix (Video)
as
Naomi Armitage (English version, voice)
2002
Hysterical Blindness (TV Movie)
as
Beth
2001
Cape Fear: Behind the Scenes of the Fourth of July Parade (Video short)
2001
Dharma & Greg (TV Series)
as
September
- Try to Remember This Kind of September (2001) - September
2001
Cape Fear: Deleted Scenes (Video short)
as
Danielle Bowden
2001
Picture Claire
as
Claire Beaucage
2001
My Louisiana Sky (TV Movie)
as
Dorie Kay
2000
The Way of the Gun
as
Robin
1999
The 4th Floor
as
Jane Emelin
1999
The Other Sister
as
Carla
1996
The Evening Star
as
Melanie Horton
1996
From Dusk Till Dawn
as
Kate Fuller
1995
Strange Days
as
Faith Justin
1995
The Basketball Diaries
as
Diane Moody
1994
Natural Born Killers
as
Mallory Knox
1993
What's Eating Gilbert Grape
as
Becky
1993
Romeo Is Bleeding
as
Sheri
1993
Kalifornia
as
Adele Corners
1992
That Night
as
Sheryl O'Connor
1992
Husbands and Wives
as
Rain
1991
Cape Fear
as
Danielle Bowden
1990
A Family for Joe (TV Series)
as
Holly Bankston
- Having a Baby (1990) - Holly Bankston
- Night School (1990) - Holly Bankston
- Once a Bum (1990) - Holly Bankston
- Law and Order (1990) - Holly Bankston
- Life of the Party (1990) - Holly Bankston
- An Earful (1990) - Holly Bankston
- Nick's Heart (1990) - Holly Bankston
- The Medium (1990) - Holly Bankston
- A Little Romance (1990) - Holly Bankston
1990
Too Young to Die? (TV Movie)
as
Amanda Sue Bradley
1989
The Wonder Years (TV Series)
as
Delores
- She, My Friend and I (1990) - Delores
- Mom Wars (1989) - Delores
- Wayne on Wheels (1989) - Delores
- Summer Song (1989) - Delores
1989
Christmas Vacation
as
Audrey Griswold
1989
The Runnin' Kind
as
Amy Curtis
1989
Meet the Hollowheads
as
Cindy Hollowhead
1988
My Stepmother Is an Alien
as
Lexie
1988
The Facts of Life (TV Series)
as
Terry Rankin
- The Beginning of the Beginning (1988) - Terry Rankin
- The Beginning of the End (1988) - Terry Rankin
1987
I Married Dora (TV Series)
as
Kate Farrell
- The Millionaire's Club (1988) - Kate Farrell
- Guess Who's Coming to Dinner Forever? (1987) - Kate Farrell
- The Thirty-Five Year Itch (1987) - Kate Farrell
- West Coast Story (1987) - Kate Farrell
- Dora Steps Out (1987) - Kate Farrell
- Club Montez (1987) - Kate Farrell
- A Matter of Moulding (1987) - Kate Farrell
- Happy, Happy Birthday, Dora (1987) - Kate Farrell
- God's Waiting Room (1987) - Kate Farrell
- Where There's a Will, There's No Way (1987) - Kate Farrell
- Our Little Girl's Growing Up (1987) - Kate Farrell
- My Parents Are Coming (1987) - Kate Farrell
- I Married Dora (1987) - Kate Farrell
1987
Home Fires (TV Movie)
as
Mary Ash
1980
Bronco Billy
as
Child Spectator (uncredited)
Director
-
Untitled Juliette Lewis Rock Documentary (Documentary) (announced)
Producer
-
Untitled Juliette Lewis Rock Documentary (Documentary) (producer) (announced)
Soundtrack
2017
Gotham (TV Series) (writer - 1 episode)
- A Dark Knight: A Day in the Narrows (2017) - (writer: "Spitfire" - uncredited)
2014
Kelly & Cal (performer: "Moist Towelette", "Change") / (writer: "Moist Towelette", "Change")
2012
Mulatschag (TV Series) (performer - 1 episode)
- Episode #1.233 (2012) - (performer: "Hardly Wait" - uncredited)
-
Durch die Nacht mit... (TV Series documentary) (performer - 1 episode, 2010) (writer - 1 episode, 2010)
- Juliette Lewis und Crispin Glover (2010) - ("Uh Huh", "Suicide Dive Bombers", uncredited) / (performer: "Fantasy Bar") / (writer: "Fantasy Bar")
2010
Isle of Wight Festival 2010: Live (TV Special) (performer: "Uh Huh") / (writer: "Uh Huh")
2010
Sympathy for Delicious ("Mark's Master" (2010), "The Healing Song" (2008))
2009
The Unborn (writer: "Spitfire")
2008
Grand Theft Auto IV (Video Game) ("Inside the Cage (David Gilmour Girls remix)", uncredited)
2008
A Deal Is a Deal (writer: "Hot Kiss")
-
No disparen al pianista (TV Series) (performer - 1 episode, 2008) (writer - 1 episode, 2008)
- Episode #1.8 (2008) - (performer: "Hot Kiss", "Sticky Money") / (writer: "Hot Kiss", "Sticky Money")
2005
House of Wax (writer: "Spitfire")
2004
CSI: Crime Scene Investigation (TV Series) (performer - 1 episode)
- Viva Las Vegas (2004) - (performer: "Spitfire" - uncredited)
2004
Renegade (performer: "Danny Boy" by nm1376788)
2001
Picture Claire (performer: "Feeling Alright")
2000
The Crow: Salvation (performer: "Bad Brother")
1999
The Other Sister (performer: "Come Rain or Come Shine")
1998
Some Girl (performer: "She Silenced You") / (writer: "She Silenced You")
1997
Full Tilt Boogie (Documentary) (performer: "What's Up")
1995
Strange Days (performer: "Hardly Wait", "Rid of Me")
1994
Natural Born Killers (performer: "These Boots Are Made for Walkin'", "Born Bad")
Thanks
2015
Janis: Little Girl Blue (Documentary) (special thanks)
2007
Punk's Not Dead (Documentary) (additional thanks)
2002
Assembling Armitage (Video short) (special thanks)
2001
Chaos Rising: The Storm Around 'Natural Born Killers' (Video documentary short) (special thanks)
Self
-
Untitled Juliette Lewis Rock Documentary (Documentary) (announced)
as
Self
2023
The Kelly Clarkson Show (TV Series)
as
Self
- It's a Mad, Mad, Mad March #3 (2023) - Self
2008
Entertainment Tonight (TV Series)
as
Self
- Episode #42.167 (2023) - Self
- Episode #42.166 (2023) - Self
- Episode #42.165 (2023) - Self
- Episode #41.51 (2021) - Self
- ET Monday Exclusives (2021) - Self
- Episode #38.28 (2018) - Self
- Episode dated 15 May 2008 (2008) - Self
2023
Access Hollywood (TV Series)
as
Self
- Episode #27.166 (2023) - Self
2022
The 74th Primetime Emmy Awards (TV Special)
as
Self - Presenter
2015
The Late Late Show with James Corden (TV Series)
as
Self - Guest / Self
- Juliette Lewis/Viggo Mortensen/Benson Boone (2022) - Self
- Zachary Quinto/Juliette Lewis/SWMRS (2016) - Self - Guest
- Colin Hanks/Juliette Lewis/Matthew Fox/Echosmith (2015) - Self - Guest
2021
CBS Mornings (TV Series)
as
Self
- Episode dated 8 November 2021 (2021) - Self
2005
Live with Kelly and Mark (TV Series)
as
Self - Guest / Self
- Live's Fall into Wellness Week - Day 1 (2021) - Self - Guest
- Juliette Lewis/Nik Wallenda (2020) - Self - Guest
- Scott Bakula/Juliette Lewis/Rosanna Pansino (2018) - Self
- Guest Co-Host Mark Consuelos/Juliette Lewis/Brad Keselowski (2016) - Self - Guest
- Kevin Bacon/Juliette Lewis/Chef Daniel Boulud (2015) - Self - Guest
- Kevin Kline/Juliette Lewis/Nick Carter & Jordan Knight (2014) - Self - Guest
- Kristen Wiig/Juliette Lewis (2013) - Self - Guest
- Episode dated 24 May 2005 (2005) - Self - Guest
2021
Killing Hollywood: The Cotton Club Murder (Podcast Series documentary)
as
Lanie Jacobs
- Reckoning (2021) - Lanie Jacobs
- Someone Has to Die (2021) - Lanie Jacobs
- Three's a Crowd (2021) - Lanie Jacobs
- Okeechobee (2021) - Lanie Jacobs
- The Hero of the Story (2021) - Lanie Jacobs
- La Scala (2021) - Lanie Jacobs
- Woodland (2021) - Lanie Jacobs
- La Rubia (2021) - Lanie Jacobs
2021
Hollywood First Look (TV Series)
as
Self
- Episode #3.14 (2021) - Self
2009
Made in Hollywood (TV Series)
as
Self
- The Mauritanian/The World to Come/Breaking News in Yuba County/Land/Fear of Rain (2021) - Self
- Episode #9.14 (2013) - Self
- Episode #6.24 (2011) - Self
- Episode #6.4 (2010) - Self
- Episode #5.2 (2009) - Self
2020
Armchair Expert with Dax Shepard (Podcast Series)
as
Self
- Juliette Lewis (2020) - Self
2020
Shout Out for A Cause at Home Edition (2020-) (TV Series)
as
Self
- BJ Korros/Jasmin Savoy Brown (2020) - Self
2020
Steve Varley Show (TV Series)
as
Self
- Juliette Lewis (2020) - Self
2016
The Talk (TV Series)
as
Self / Self - Guest
- Juliette Lewis/Rumer Willis (2020) - Self
- Juliette Lewis/Cameron Mathison (2016) - Self - Guest
2020
Talk Easy with Sam Fragoso (TV Series)
as
Self
- Episode 164 - Juliette Lewis (2020) - Self
2016
Late Night with Seth Meyers (TV Series)
as
Self / Self - Guest
- Carson Daly/Juliette Lewis/Patrick Radden Keefe/Michel'Le Baptiste (2020) - Self
- Governor John Kasich/David Duchovny/Juliette Lewis/Michelle Wolf/Fab Moretti (2016) - Self - Guest
2020
WTF with Marc Maron (Podcast Series)
as
Self - Guest
- Juliette Lewis (2020) - Self - Guest
2019
IMDb on the Scene - Interviews (TV Series)
as
Self - Guest
- Ma (2019) - Self - Guest
2018
Watch What Happens Live with Andy Cohen (TV Series)
as
Self
- Juliette Lewis & Ricki Lake (2018) - Self
2018
The Tonight Show Starring Jimmy Fallon (TV Series)
as
Self
- Savannah Guthrie/Hoda Kotb/Juliette Lewis/Joey Purp/RZA (2018) - Self
2016
Popcorn with Peter Travers (TV Series)
as
Self - Guest
- Juliette Lewis Talks 'Secrets and Lies' (2016) - Self - Guest
2016
Good Morning America (TV Series)
as
Self - Guest
- Episode dated 22 September 2016 (2016) - Self - Guest
2016
Rockpalast (TV Series)
as
Self
- Juliette & The Licks: 26. April 2016, Bürgerhaus Stollwerck, Köln (2016) - Self
2016
Last Questions (TV Series)
as
Self
- Juliette Lewis (2016) - Self
2016
Hard Lovin' Woman (Short)
as
Self
2016
Let It Play (TV Series)
as
Self
- Hard Lovin' Woman (2016) - Self
2011
Talk Stoop (TV Series)
as
Self - Guest
- Leading Ladies (2015) - Self - Guest
- Wild Pitch (2015) - Self - Guest
- Jam Session (2015) - Self - Guest
- Teen Spirit (2014) - Self - Guest
- Twitter Twist (2011) - Self - Guest
2015
Janis: Little Girl Blue (Documentary)
as
Self
2010
Jimmy Kimmel Live! (TV Series)
as
Self - Guest
- Jamie Foxx/Betty White/Chris Brown & Kid Ink (2015) - Self - Guest
- Episode #8.189 (2010) - Self - Guest
2015
The Chew (TV Series)
as
Self
- When I Dip, You Dip, We Dip (2015) - Self
2014
The Meredith Vieira Show (TV Series)
as
Self - Guest
- GMA Anchor Robin Roberts/Chef Bobby Flay/Actress Juliette Lewis/Outrageous Holiday Proposal (2014) - Self - Guest
2007
Fashion News Live (TV Series)
as
Self
- Episode #18.31 (2014) - Self
- Episode #17.43 (2014) - Self
- Episode #17.42 (2014) - Self
- Episode #13.7 (2013) - Self
- Episode #11.27 (2013) - Self
- Episode #6.18 (2008) - Self
- Episode #5.23 (2007) - Self
2014
20th Annual Screen Actors Guild Awards (TV Special)
as
Self - Presenter (uncredited)
2010
Late Night with Jimmy Fallon (TV Series)
as
Self - Guest
- Ralph Fiennes/Juliette Lewis/Austin Mahone (2013) - Self - Guest
- Episode dated 26 October 2010 (2010) - Self - Guest
2013
30 Seconds to Mars: City of Angels (Music Video short)
as
Self
2013
RuPaul's Drag Race (TV Series)
as
Self - Guest Judge / Self
- Lip Synch Extravaganza Eleganza (2013) - Self - Guest Judge
- RuPaullywood or Bust (2013) - Self (uncredited)
2013
RuPaul's Drag Race: Untucked! (TV Series)
as
Self - Guest Judge
- Lip Synch Extravaganza Eleganza (2013) - Self - Guest Judge
2013
Happy New Year 2013! With Juliette Lewis (Short)
as
Self
2012
Derby Baby: A Story of Love, Addiction and Rink Rash (Documentary)(voice)
2009
The Hour (TV Series)
as
Self - Guest
- Episode #8.100 (2012) - Self - Guest
- Episode #8.80 (2012) - Self - Guest
- Episode #7.21 (2010) - Self - Guest
- Episode dated 26 October 2009 (2009) - Self - Guest
2011
Alan Carr: Chatty Man (TV Series)
as
Self - Guest
- Episode #5.8 (2011) - Self - Guest
2005
The Late Late Show with Craig Ferguson (TV Series)
as
Self - Guest
- Juliette Lewis/Phil Rosenthal (2011) - Self - Guest
- Episode #7.44 (2010) - Self - Guest
- Episode #6.6 (2009) - Self - Guest
- Episode #4.153 (2007) - Self - Guest
- Episode #3.79 (2007) - Self - Guest
- Episode #2.46 (2005) - Self - Guest
2009
Up Close with Carrie Keagan (TV Series)
as
Self - Guest
- Episode dated 26 April 2011 (2011) - Self - Guest
- Episode dated 2 October 2009 (2009) - Self - Guest
2010
Never Mind the Buzzcocks (TV Series)
as
Self - Presenter
- Episode #24.9 (2010) - Self - Presenter
2010
Terra Incognita (Short)
as
Self
2010
Durch die Nacht mit... (TV Series documentary)
as
Self
- Juliette Lewis und Crispin Glover (2010) - Self
2010
Style-City Music Presents (TV Series)
as
Self - Musical Guest
- Style-City Music, A Bad Think, Sherri Sandifer, Black Water Rising, Donots, Juliette Lewis (2010) - Self - Musical Guest
2010
Isle of Wight Festival 2010: Live (TV Special)
as
Self
2010
I'm in a Rock 'n' Roll Band (TV Mini Series documentary)
as
Self - Singer / Actress
- The Singer (2010) - Self - Singer / Actress
2010
AMC News Special: 10 Stories of Sundance (TV Movie)
as
Self
2009
This Morning (TV Series)
as
Self
- Episode dated 1 December 2009 (2009) - Self
2009
Ànima (TV Series)
as
Self - Interviewee
- Episode #2.48 (2009) - Self - Interviewee
2002
Last Call with Carson Daly (TV Series)
as
Self / Self - Musical Guest / Self - Guest
- Episode dated 27 November 2009 (2009) - Self
- Last Call Vegas with Juliette Lewis & the Licks (2004) - Self - Musical Guest
- Episode dated 16 March 2004 (2004) - Self - Guest
- Episode dated 27 September 2002 (2002) - Self
2009
NBK Evolution: How Would It All Go Down Now? (Video documentary short)
as
Self
2009
MTV EMA Berlin '09 (TV Special)
as
Self - Presenter
2009
The Heart Is a Drum Machine (Documentary)
as
Self
2009
Chelsea Lately (TV Series)
as
Self - Guest
- Episode dated 8 October 2009 (2009) - Self - Guest
2004
The Ellen DeGeneres Show (TV Series)
as
Self - Guest
- Episode #7.22 (2009) - Self - Guest
- Episode #1.115 (2004) - Self - Guest
2009
Gonzo (TV Series)
as
Self
- Episode dated 29 September 2009 (2009) - Self
2009
The Graham Norton Show (TV Series)
as
Self - Guest
- Episode #5.11 (2009) - Self - Guest
2008
Vodafone Live Music Awards (TV Special)
as
Self - Host
2008
El álbum de la semana (TV Series)
as
Self
- Episode dated 21 February 2008 (2008) - Self (as Juliette and The Licks)
2008
No disparen al pianista (TV Series)
as
Self - Musical Guest
- Episode #1.8 (2008) - Self - Musical Guest (as Juliette & The Licks)
2008
Buenafuente (TV Series)
as
Self - Musical Guest
- Episode dated 24 January 2008 (2008) - Self - Musical Guest
2008
La 2 noticias (TV Series)
as
Self - Interviewee
- Episode dated 23 January 2008 (2008) - Self - Interviewee
2007
Roots 67 (Documentary)
as
Self
2007
MTV Video Music Brasil 2007 (TV Special)
as
Self - Presenter
2007
Panorama (TV Series documentary)
as
Self
- Scientology & Me (2007) - Self
2006
Lightfield's Home Videos (Video)
as
Self
2005
Friday Night with Jonathan Ross (TV Series)
as
Self - Musical Guest / Self - Guest
- Episode #11.11 (2006) - Self - Musical Guest (as Juliette and the Licks)
- Episode #8.7 (2005) - Self - Guest
2006
MTV Europe Music Awards 2006 (TV Special)
as
Self - Web Presenter
2006
La musicale (TV Series documentary)
as
Self
- Episode #1.9 (2006) - Self
2006
The Sharon Osbourne Show (TV Series)
as
Self - Guest
- Episode #1.23 (2006) - Self - Guest
2006
The Bigger Picture (TV Series)
as
Self
- Episode #3.2 (2006) - Self
2006
The Drug Years (TV Mini Series documentary)
as
Self
- Teenage Wasteland (1970s) (2006) - Self
- Just Say No! (1980s-Present) - Self
- Break on Through (1950s-1967) - Self
- Feed Your Head (1967-1971) - Self
2006
Breakfast (TV Series)
as
Self - Guest
- Episode dated 23 May 2006 (2006) - Self - Guest
2005
The Prodigy: Their Law - The Singles 1990-2005 (Video)
as
Self (segment "Hotride") (voice)
2005
Howard Stern (TV Series)
as
Self - Guest
- Episode dated 7 June 2005 (2005) - Self - Guest
1999
Late Night with Conan O'Brien (TV Series)
as
Self - Guest
- Juliette Lewis/Bill Bellamy/M.I.A. (2005) - Self - Guest
- Liv Tyler/Juliette Lewis/Norah Jones (2004) - Self - Guest
- Juliette Lewis/Eddie Griffin/The Breeders (2002) - Self - Guest
- Juliette Lewis/Peter Boyle/Tantric (2001) - Self - Guest
- Juliette Lewis/Donal Logue (2000) - Self - Guest
- Ian McKellen/Juliette Lewis/Bare Jr. (1999) - Self - Guest
1992
The Tonight Show with Jay Leno (TV Series)
as
Self - Guest
- Episode #13.93 (2005) - Self - Guest
- Episode #8.254 (2000) - Self - Guest
- Episode #7.36 (1999) - Self - Guest
- Episode #3.222 (1994) - Self - Guest
- Episode #1.83 (1992) - Self - Guest
2005
Richard & Judy (TV Series)
as
Self - Guest
- Episode dated 10 May 2005 (2005) - Self - Guest
2005
TV total (TV Series)
as
Self
- Episode dated 5 April 2005 (2005) - Self
2005
The Fearless Freaks (Documentary)
as
Self
2005
The 2nd Meteor Ireland Music Awards (TV Special)
as
Self - Presenter / Performer
2005
Tubridy Tonight (TV Series)
as
Self
- Episode #1.15 (2005) - Self
2005
I Love the '90s: Part Deux (TV Mini Series documentary)
as
Self
2004
Starsky & Hutch: A Last Look (Video short)
as
Self / Kitty
2004
My Coolest Years (TV Mini Series documentary)
as
Self ("My First Time, Summer Vacation")
2004
E! True Hollywood Story (TV Series documentary)
as
Self
- Scream Queens (2004) - Self
2004
UFC 47: It's on! (TV Special)
as
Self
2004
The 2004 IFP/West Independent Spirit Awards (TV Special)
as
Self - Performer (segment "Raising Victor Vargas")
2004
Tinseltown TV (TV Series)
as
Self
- Episode dated 21 February 2004 (2004) - Self
2004
Tout le monde en parle (TV Series)
as
Self
- Episode dated 7 February 2004 (2004) - Self
2004
Cooper's Documentary (Video documentary short)
as
Self
2004
Rules of the Genre (Video documentary short)
as
Self
2003
Cold Creek Manor: Alternate Ending (Video short)
as
Self - Ruby
2003
Cold Creek Manor: Deleted Scenes (Video short)
as
Self - Ruby
2003
HIM: The Making of 'Buried Alive by Love' (TV Short documentary)
as
Self
2003
2003 Radio Music Awards (TV Special)
as
Self
2003
I Love the '80s Strikes Back (TV Series documentary)
as
Self
- 1989 (2003) - Self
- 1986 (2003) - Self
- 1985 (2003) - Self
- 1981 (2003) - Self
2003
The Sharon Osbourne Show (TV Series)
as
Self - Guest
- Episode dated 17 September 2003 (2003) - Self - Guest
2003
More Than Enough (Video documentary short)
as
Self
2003
AFI Life Achievement Award (TV Series)
as
Self
- AFI Life Achievement Award: A Tribute to Robert De Niro (2003) - Self
2003
'Old School' Orientation (Video short)
as
Self
2003
Dancestar USA 2003 (TV Special)
as
Self - Presenter
2003
The 2003 IFP Independent Spirit Awards (TV Special documentary)
as
Self
2002
The Late Late Show with Craig Kilborn (TV Series)
as
Self - Guest
- Episode dated 19 February 2003 (2003) - Self - Guest
- Episode dated 19 August 2002 (2002) - Self - Guest
2002
Assembling Armitage (Video short)
as
Self
2002
I Love the '80s (TV Mini Series documentary)
as
Self
- 1986 (2002) - Self
2002
The Isaac Mizrahi Show (TV Series)
as
Self - Guest
- Episode dated 16 December 2002 (2002) - Self - Guest
2002
Dinner for Five (TV Series)
as
Self - Special Guest
- Episode #1.10 (2002) - Self - Special Guest
2002
ESPN Action Sports and Music Awards (TV Special)
as
Self
2002
The 2002 IFP/West Independent Spirit Awards (TV Special documentary)
as
Self - Audience Member
2001
The Making of 'Cape Fear' (Video documentary)
as
Self
2001
Late Show with David Letterman (TV Series)
as
Self - Guest
- Episode dated 9 May 2001 (2001) - Self - Guest
2001
2001 Blockbuster Entertainment Awards (TV Special)
as
Self
2001
Chaos Rising: The Storm Around 'Natural Born Killers' (Video documentary short)
as
Self
2000
Hollywood Goes to Hell (TV Short documentary)
as
Self
2000
Talk Soup (TV Series)
as
Self - Guest Host
- Episode dated 1 September 2000 (2000) - Self - Guest Host
1999
The Rosie O'Donnell Show (TV Series)
as
Self - Guest
- Episode dated 4 March 1999 (1999) - Self - Guest
1997
Kalifornia: Interview with Juliette Lewis and Brad Pitt (Video documentary short)
as
Self
1997
The Making of 'Kalifornia' (Video short)
as
Self
1997
Full Tilt Boogie (Documentary)
as
Self / Kate Fuller
1995
1995 MTV Movie Awards (TV Special)
as
Self - Presenter
1994
The 51st Annual Golden Globe Awards (TV Special)
as
Self - Presenter
1992
The 64th Annual Academy Awards (TV Special)
as
Self - Nominee
1992
Golden Globe Awards (TV Special)
as
Self - Nominee
Archive Footage
2014
Entertainment Tonight (TV Series)
as
Self
- ET's Super Bowl Blowout! (2021) - Self
- Brad Pitt Weekend! (2020) - Self
- ET Bachelor Tuesday! (2020) - Self
- Episode #38.15 (2018) - Self
- Episode dated 2 June 2015 (2015) - Self
- Episode dated 1 March 2014 (2014) - Self
- Episode dated 27 February 2014 (2014) - Self
2013
RuPaul's Drag Race (TV Series)
as
Self / Self - Guest Judge
- Reunited! (2013) - Self (uncredited)
- Countdown to the Crown (2013) - Self - Guest Judge
2012
Special Collector's Edition (TV Series)
as
Audrey Griswold
- Especial Navideño (Top Películas Navideñas) (2012) - Audrey Griswold
2012
Girls Say Shit (Short)
as
Self
2011
Never Mind the Buzzcocks (TV Series)
as
Self - Presenter
- Episode #24.13 (2011) - Self - Presenter
2010
Panorama (TV Series documentary)
as
Self
- The Secrets of Scientology (2010) - Self
2009
Grand Theft Auto: Episodes from Liberty City (Video Game)
as
Radio Broker DJ
2008
Hillary! Uncensored: Banned by the Media (Video documentary)
as
Self
2007
Cinemassacre's Monster Madness (TV Series documentary)
as
Kate Fuller
- From Dusk Till Dawn (2007) - Kate Fuller
2007
Colors en sèrie (TV Series)
as
Mallory Knox
- Vermell: dona'm la vida (2007) - Mallory Knox
2006
Mulatschag (TV Series)
as
Self
- Episode #1.30 (2006) - Self
2005
Silenci? (TV Series)
as
Self
- Episode #5.9 (2005) - Self
2005
Cinema mil (TV Series documentary)
as
Mallory Knox
- Plot (2005) - Mallory Knox
2004
101 Biggest Celebrity Oops (TV Special documentary)
as
Self
1995
Empire of the Censors (TV Movie documentary)
as
Self
1995
Joe Bob's Drive-In Theater (TV Series)
as
Adele Corners
- Brain-Damage Night (1995) - Adele Corners
1994
Siskel & Ebert (TV Series)
as
Self
- Natural Born Killers/Blankman/Fresh/Wagons East/The Advocate (1994) - Self
References
Juliette Lewis Wikipedia
(Text) CC BY-SA