Children

2 daughters; 1 son

Awards

Wolfson History Prize




Born

9 December 1948 (age 72) (

1948-12-09

)

Alma mater

Eton CollegeMagdalen College,

Oxford

Preceded by

Lawrence Collins, Baron Collins of Mapesbury

Books

The Albigensian Crusade, The Hundred Years Wa, Pilgrimage: An Image of Mediae, The Age of Pilgrimage, Hundred Years War
Five minutes with jonathan sumption qc
Jonathan Philip Chadwick Sumption, Lord Sumption OBE FSA FRHistS (born 9 December 1948), is a British judge, author and medieval historian. He was sworn in as a Justice of the Supreme Court on 11 January 2012, succeeding The Lord Collins of Mapesbury, and was granted the style of Lord as a courtesy title by Royal Sign Manual in 2011, but without a seat in Parliament. Exceptionally, he was raised to the Supreme Court bench directly from the practising Bar, rather than from prior service as a full-time judge.
Contents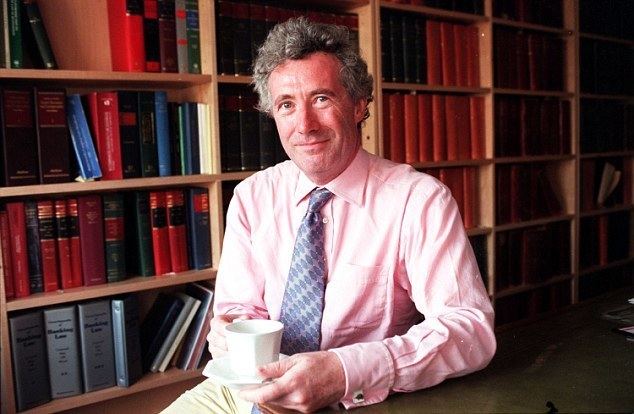 He is well known for his role as a barrister in many legal cases. They include appearances in the Hutton Inquiry on the UK Government's behalf, in the Three Rivers case, his representation of former Cabinet Minister Stephen Byers and the UK Department for Transport in the Railtrack private shareholders' action against the British Government in 2005, for defending the Government in an Appeal hearing brought by Binyam Mohamed, and for successfully defending Russian billionaire Roman Abramovich in a private lawsuit brought by Russian oligarch Boris Berezovsky.
A former academic, Sumption was honoured as an Officer of the Most Excellent Order of the British Empire (OBE) in 1998 and is also known for writing a substantial narrative history of the Hundred Years' War, so far in four volumes. Lord Sumption has been elected a fellow of the Royal Historical Society (FRHistS) and a Fellow of the Society of Antiquaries of London (FSA).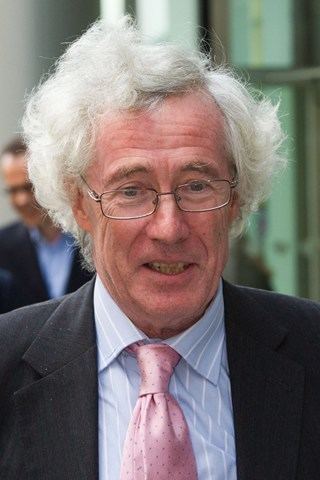 Early life and education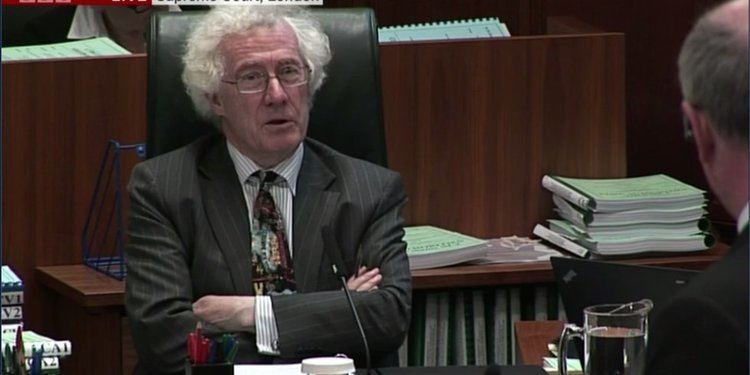 His parents were Anthony Sumption, a decorated Royal Naval officer and barrister, and Hilda Hedigan; their marriage was dissolved in 1979.
Sumption was educated at Eton College and Magdalen College, Oxford. He graduated from Oxford University in 1970, receiving a BA degree in History with first class honours. He became a fellow of Magdalen College teaching and writing books on medieval history, before leaving to pursue a career in the Law. He was called to the bar at Inner Temple in 1975 and subsequently pursued a successful legal practice in commercial law. In the late 1970s Sumption was a regular contributor to The Sunday Telegraph.
Legal career
Sumption was appointed Queen's Counsel (QC) in 1986 at the relatively young age of 38, and a Bencher of the Inner Temple in 1991. He has served as a Deputy High Court Judge in the Chancery Division, and a judge of the Court of Appeal of Jersey and the Guernsey Court of Appeal.
He has been a member of the Judicial Appointments Commission as well as a Governor of the Royal Academy of Music. Until his appointment to the Supreme Court, he was joint head of Brick Court Chambers.
On 30 November 2007, when a practising barrister, Sumption successfully represented himself before Lord Justice Collins in a judicial review application in the Administrative Court concerning development near his home at Greenwich.
Supreme Court
On 4 May 2011 it was announced that Sumption would take a seat on the Supreme Court at a later date. Upon his subsequent swearing-in on 11 January 2012, he was granted, by Royal Sign Manual, the courtesy title of Lord Sumption. Sumption had been appointed to the Privy Council on 14 December 2011 in anticipation of his joining the Court, whose Justices double as members of the Judicial Committee of the Privy Council.
Sumption is the first person appointed to the Supreme Court without previously serving as a full-time judge since its inception in 2009. There were only five such appointments to the Court's predecessor, the Appellate Committee of the House of Lords. Two were Scots lawyers: Lord Macmillan in 1930 and Lord Reid in 1948; the others were: Lord Macnaghten (1887), Lord Carson (1921) and Lord Radcliffe (1949).
Earnings as a barrister
The Guardian once described him as being a member of the "million-a-year club", the elite group of barristers earning over a million pounds a year. In a letter to The Guardian in 2001, he compared his "puny £1.6 million a year" to the vastly larger amounts that comparable individuals in business, sports and entertainment are paid.
For a four-week trial (and all the preparatory work) in the UK in 2005 he charged £800,000 to represent HM Government in the largest class action in the UK, brought by 49,500 private shareholders of the collapsed national railway infrastructure company Railtrack. The Government had money and reputation at stake. The case examined some of the actions of the government, especially of former Transport Secretary Stephen Byers. Byers became the only former Cabinet Minister to be cross-examined in the High Court in relation to his actions in modern times. The UK Government won the case.
The Hundred Years War
Sumption's narrative history of The Hundred Years War between England and France (of which four volumes have so far been published, between 1990 and 2015) has been widely praised as "earning a place alongside Sir Steven Runciman's A History of the Crusades" according to Frederic Raphael, and as a work that "deploys an enormous variety of documentary material ... and interprets it with imaginative and intelligent sympathy" and is "elegantly written" (Rosamond McKitterick, Evening Standard); for Allan Massie it is "An enterprise on a truly Victorian scale ... What is most impressive about this work, apart from the author's mastery of his material and his deployment of it, is his political intelligence".
Five volumes are planned altogether. Volume I (covering the years from the funeral of Charles IV of France in 1329 to the surrender of Calais in 1347) was first published in 1990. Volume II (covering the years from 1347 to 1369) was published in 1999. Volume III (covering the years from 1369 to 1399) appeared in 2009. Volume IV (covering the years from 1399 to 1422) appeared in 2015, the 600th anniversary of the Battle of Agincourt.
Sumption has been praised for a clipped and polished prose style, which he credits to his unwillingness to employ cliché. He admires Gibbon but points out "if anybody wrote like him today they'd be dismissed as a pompous fart".
Political views
Sumption said that an attempt to rapidly achieve gender equality in the Supreme Court through quotas or positive discrimination could end up discouraging male applicants and so "have appalling consequences for Justice". He has criticised the historical curriculum in English schools as "appallingly narrow", warning that by forcing English schoolchildren to study 1918-45 in isolation they "are being taught about Germany and Europe during its most aberrant period".
Pastimes
Sumption speaks French and Italian fluently, and reads Spanish, Dutch, Portuguese, Catalan and Latin. He has said that he "rarely learned them using guides, instead I preferred to muddle on through a text with a dictionary by my side."
An opera lover, he is a Director of the English National Opera and on the governing body of the Royal Academy of Music.
Full style
The Rt Hon Lord Sumption, OBE, PC, FRHistS, FSA
Publications
Pilgrimage: An Image of Medieval Religion (1975) ISBN 0-571-10339-1, re-issued in 2003 as The Age of Pilgrimage: The Medieval Journey to God ISBN 1-58768-025-4
The Albigensian Crusade (1978) ISBN 0-571-11064-9
Equality (1979, with Sir Keith Joseph) ISBN 0-7195-3651-0
The Hundred Years War I: Trial by Battle (1990) ISBN 0-571-13895-0; paperback (1999) ISBN 978-0-571-20095-5
The Hundred Years War II: Trial by Fire (1999) ISBN 0-571-13896-9; paperback (2001) ISBN 0-571-20737-5
The Hundred Years War III: Divided Houses (2009) ISBN 0-571-13897-7
The Hundred Years War IV: Cursed Kings (2015) ISBN 0-571-27454-4
Articles
Sumption, Jonathan (4 October 2008). "The pragmatic approach". The Spectator. 308 (9397): 38. Retrieved

23 December

2008.

Review of Patten, Chris (2008). What next? Surviving the Twenty-First Century. Allen Lane. ISBN 978-0-7139-9856-6.
Lectures
The Limits of Law (2013). Lord Sumption gives the 27th Sultan Azlan Shah Lecture, Kuala. Lumpur. "The Limits of Law"

(PDF)

. UK Supreme Court. Retrieved

7 Aug

2015.
As counsel
Lonrho Ltd v Shell Petroleum Co Ltd (No 1) [1980] QB 358 (subsidiary companies)
Lipkin Gorman v Karpnale Ltd [1987] 1 WLR 987
R v Panel on Takeovers and Mergers Ex parte Datafin Plc [1987] QB 815
Powdrill v Watson [1995] 2 AC 394
Re Goldcorp Exchange Ltd [1995] 1 AC 74
Target Holdings Ltd v Redferns [1996] AC 421
Westdeutsche Landesbank Girozentrale v Islington LBC [1996] AC 669
Smith New Court Securities Ltd v Citibank NA [1997] AC 254 (fraud, misrepresentation)
Bristol & West Building Society v Mothew [1998] Ch 1
Investors Compensation Scheme Ltd v West Bromwich Building Society [1998] 1 WLR 896
Equitable Life Assurance v Hyman [2000] 2 All ER 331
Philip Morris Products Inc v Rothmans International Enterprises Ltd [2000] UKCLR 912 (company groups, voting rights)
Royal Bank of Scotland plc v Etridge (No 2) [2001] UKHL 44
Dubai Aluminium Co Ltd v Salaam [2002] UKHL 48
HIH Casualty & General Insurance Ltd v Chase Manhattan Bank [2003] UKHL 6
Marcic v Thames Water Utilities Ltd [2003] UKHL 66
Wilson v First County Trust [2003] UKHL 40
Three Rivers District Council v Bank of England [2004] 3 WLR 1274 (about the collapse of the Bank of Credit and Commerce International)
Office of Fair Trading v Abbey National plc [2009] UKSC 6, won, representing the Barclays Bank plc.
Stone & Rolls v Moore Stephens [2009] UKHL 39, won, representing the accountants
As judge
Prest v Petrodel Resources Ltd [2013] UKSC 34
Coventry v Lawrence [2014] UKSC 13
Jetivia SA v Bilta (UK) Limited (in liquidation) [2015] UKSC 23
References
Jonathan Sumption, Lord Sumption Wikipedia
(Text) CC BY-SA