Birth name

Peter Waters Dingley




Role

Musical Artist




Stations

BBC Radio 2, BBC Essex


Name

Johnnie Walker




TV shows

Top of the Pops 2




Children

Beth, Sam




Education

Solihull School


Country

United Kingdom


Spouse

Tiggy Jarvis (m. 2002)







Born

30 March 1945 (age 75) , Birmingham, England (

1945-03-30

)


Website

Johnnie Walker's Sounds of the 70s




Books

Johnnie Walker: The Auto, The Autobiography, The Autobiography: 16 Point, Johnnie Walker: No Label




Similar People

Robbie Dale, Tony Blackburn, Emperor Rosko, Brian Matthew, Kenny Everett
Johnnie walker dj interview life story radio caroline 1 2 sound of the 70 s
Johnnie Walker, MBE (born Peter Waters Dingley 30 March 1945 in Birmingham) is a popular English veteran radio disc jockey and broadcaster.
Contents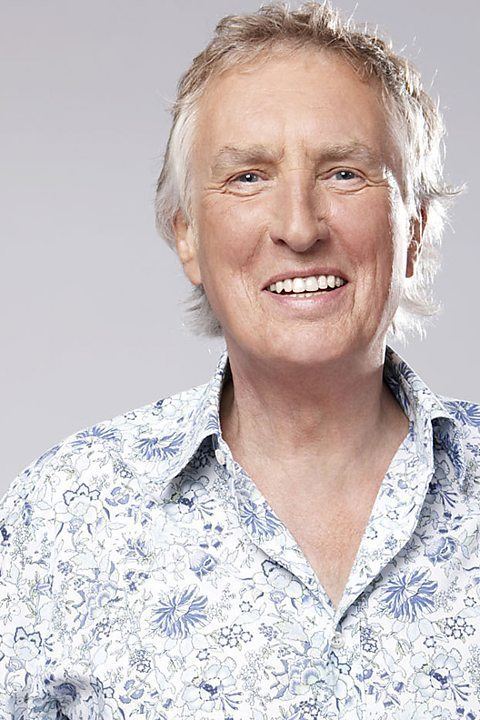 He is noted for his knowledge and love of music, his championing of new artists, and his attributing more importance to songs he plays rather than the chat in between.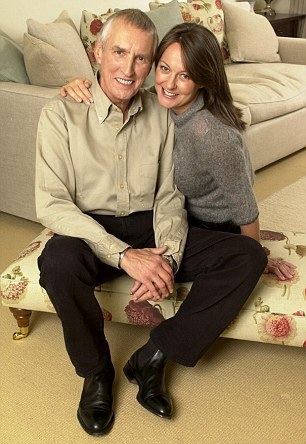 On 27 February 2006, Walker announced his departure from the BBC Radio 2 drive time slot he had occupied for several years. He now presents Sounds of the Seventies, on Sunday afternoons, specialising in music from the 1970s, and occasionally deputises for other presenters when they are on leave.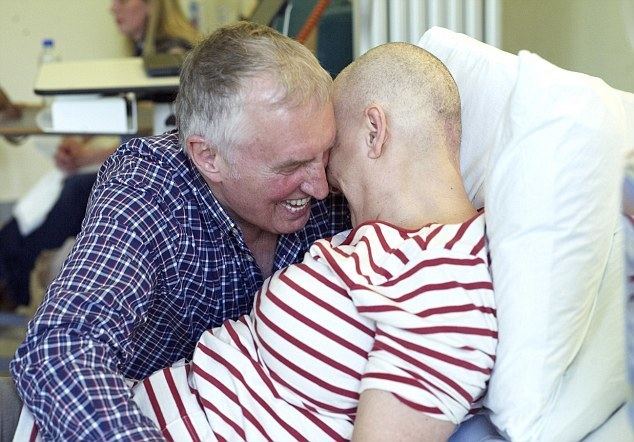 During his seven years on the drive time slot, Walker conducted many interviews, stories and features—covering less glitzy topics and bringing attention to environmental issues, spiritual experiences, musicians and artists outside of the mainstream, even alien theorists.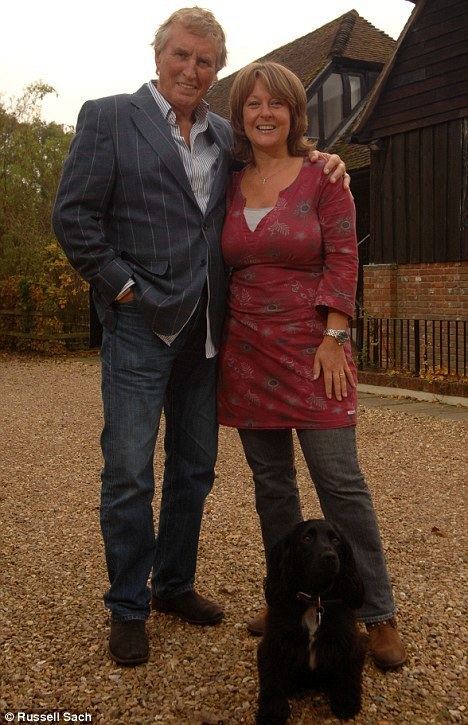 He took over the show from John Dunn. Dunn had been popular and had an established listener base before retiring from ill health. Walker retained listeners and increased listening figures during his seven years.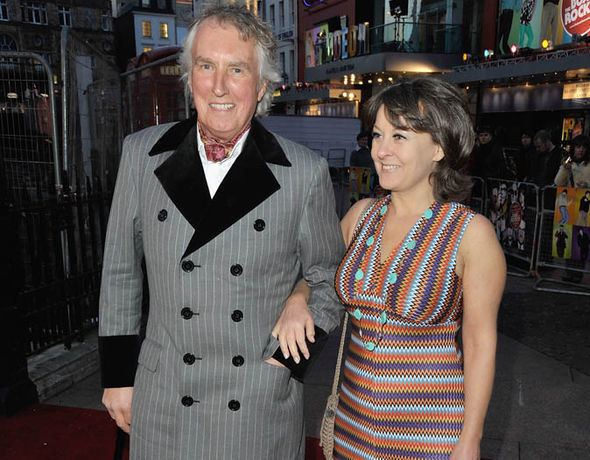 Early life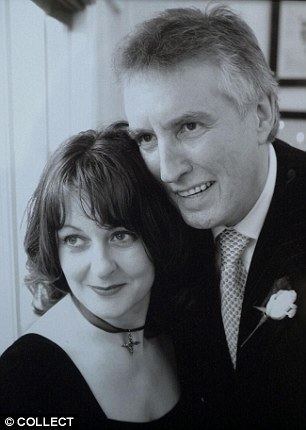 Walker's father sold electroplating equipment for car parts, at W. Canning & Co. Johnnie Walker was educated at the independent Solihull School, where he enjoyed music lessons and playing rugby, but he failed his O-Level examinations. He was then employed in the motor trade, studied for a City and Guilds qualification in motor mechanics at Gloucester Technical College and aspired to be a car salesman, before becoming a DJ in bars and ballrooms.
Offshore radio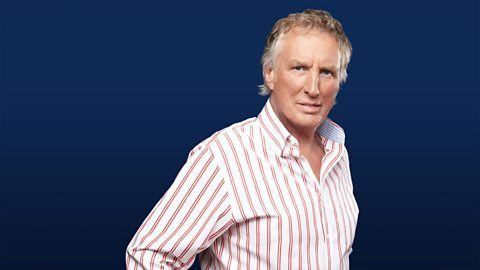 Walker's broadcasting began in 1966 on offshore (pirate) radio station Swinging Radio England, before moving to Radio Caroline. When government action forced the pirate stations to close in 1967, three presenters were still broadcasting: Walker, Robbie Dale and Ross Brown. At midnight on 15 August 1967, addressing an estimated 20 million listeners, they said the station belonged to the audience and that it would continue.
BBC Radio 1
Walker then joined BBC Radio 1 in April 1969, presenting a two-hour Saturday show from 2 to 4 pm. A year later, in 1970, Walker presented a one-hour weekday morning slot from 9–10, moving to the weekday early afternoon show in 1971, from 1–3 pm, which then went out from 12–2 pm in 1973. The show featured the music quiz 'Pop the Question' and the Tuesday chart rundown as the new weekly chart was published on Tuesdays instead of Sundays at this time.
In 1976, station bosses fell out with Walker over the music he played and about how it was seen not to fit the station's daytime music line-up. He was also told off for criticizing The Bay City Rollers – then at the height of their popularity – on air, describing them as "musical garbage". As a result, he left Radio 1 and moved to the U.S. where he stayed for five years. During his time in the states Walker worked for radio stations KSAN in San Francisco, WHFS (historic) in Bethesda, Maryland and also recorded some shows for Radio Luxembourg. He was also involved in other enterprises.
Local radio
Walker returned to the UK in the early 1980s and in 1982 presented Radio West's evening show 'The Modern World'. In September 1983 he joined Wiltshire Radio presenting the 11 am-2 pm slot. He was subsequently heard on GWR, which was formed out of the merger of Radio West and Wiltshire Radio.
Return to Radio 1
In January 1987, Walker re-joined Radio 1 presenting the Saturday afternoon show 'The Stereo Sequence' (so named due to the fact that until then-recently, Radios 1 and 2 shared the same FM wavelength, with much of Radio 1's output transmitted on medium wave only at times when Radio 2 were in occupation of the FM frequency); the shows ran from 1400 to 1630, before Roger Scott took over in mid-1988. In July 1988, he was briefly heard on Richard Branson's syndicated service The Superstation which provided overnight programming to some ILR stations
BBC GLR and BBC Radio 5
In October 1988, Walker was one of the original presenters on the new BBC local station in London BBC GLR, in a lineup which included Nick Abbot, Emma Freud, Tommy Vance and Dave Pearce and was run by future Radio 1 controller Matthew Bannister. Walker presented the weekday slot from 12–3 pm. Then after a few months, he took over from Emma Freud from 10am-1pm.
In 1990 Walker joined the new BBC Radio 5, presenting the weekday mid-morning slot, 'The AM Alternative'. He originally presented the show on Mondays, Wednesdays and Fridays from 9.30 am-noon. As a result, he took over the weekday show on BBC GLR from 7–9 pm, where he remained until later that year, when he was dismissed from the station by Matthew Bannister after making the comment that people would be "dancing in the streets" about the resignation of Margaret Thatcher as prime minister.
Following his dismissal from BBC GLR he took the BBC Radio 5 show five days a week. He broadcast from 9.30 am-noon Mondays-Fridays and remained with Radio 5 until March 1994 when the station re-launched as BBC Radio 5 Live.
Returned again to Radio 1
In September 1991, as well as presenting for Radio 5, Walker returned to Radio 1, taking over from Richard Skinner on the 'Saturday Sequence' (renamed from its original incarnation as The Stereo Sequence, as that appellation was now deemed irrelevant by the fact that both Radios 1 and 2 had by then long had their own separate FM frequencies) every Saturday from 3–7 pm. He went out from 3–6 pm in March 1992.
He remained until October 1993, moving to Saturday 7–11 pm, before moving back to Saturday afternoons in November 1994 from 2–5 pm, where he remained until he left Radio 1 for good in October 1995.
In early 1996, Walker was on London's Talk Station LBC, presenting the weekend programme 6–10 am. In addition, he was heard on Classic Gold stations around the UK on Saturday from 12–2 pm.
Radio 2
In 1997, in addition to his Classic Gold shows, Walker was on BBC Radio 2 presenting documentaries and filling in for presenters.
In April 1998, Walker was offered his own weekly show on Radio 2, Saturday 3.30–5.30 pm, then six months later, as well as Saturday afternoons, Walker took over from John Dunn from 5–7 pm Monday to Thursday. Des Lynam presented Friday's edition.
In early 1999, Walker came off his show having been the subject of a tabloid exposé over his cocaine problem. BBC Radio 2 bosses gave Walker back his drivetime show after he was fined £2,000 for possession of cocaine. He was suspended by the BBC when the drug allegations were published in the News of the World in April 1999. Bosses later reinstated him after the court case. During Walker's absence Richard Allinson filled in for him on Drivetime while Billy Bragg took over Saturday afternoon. Walker returned to his Drivetime show, now presenting from Monday to Friday, towards the end of 1999. The first record he played on his return was Alright Guy by Todd Snider, some of the lyrics of which seemed appropriate in the context of his enforced absence. Janice Long then took over Saturday afternoons.
Illness announced
Walker told listeners in June 2003 that he was suffering from cancer. He ended his show by stating he was beginning treatment and would be taking time off to recover, after which he played "Bridge over Troubled Water" by Simon and Garfunkel. Stuart Maconie filled in for him, then on Thursday 24 July 2003, the BBC announced that Noel Edmonds would join Radio 2, to present Drivetime for eight weeks. Edmonds took over from Monday 4 August, until Friday 3 October.
Walker's recovery continued, but there was to be no return after Edmonds. Stuart Maconie continued as stand-in, and at the beginning of Monday 6 October's Drivetime show, he played Bruce Springsteen's Born to Run for Walker, remarked that he was doing well, and that he was due to return at the end of the year.
On 12 February 2004, Radio 2 announced Walker would return on 1 March. This was followed by his own message, "Well, it's taken a lot longer than I originally thought, but I reckon I'm fit enough now to come back to the Drive Time show on Monday 1 March. I'd like to thank Jim Moir and Lesley Douglas for keeping the door open for me all this time, and also to Stuart Maconie for doing such a great job on the show while I've been away. And a huge thank you to Radio 2 listeners for all their wonderful support since I left the show in June 2003. I've been very lucky to have had so many good wishes and kindness sent in my direction, it helped enormously with my recovery – thank you so much. It will be great for us to be re-united again from 1 March."
On Monday 1 March, Walker returned. His first record was Eric Clapton's "Hello Old Friend", which includes the lyrics '...it's so good to have you back'. Walker and Clapton were born on the same day. Walker later presented a show on Radio 2 to celebrate the fact that they were both turning 60.
Johnnie Walker was made an MBE in the 2006 New Year's Honours List.
New projects
In February 2006, it was announced that Walker was stepping down as host of Radio 2 Drivetime to take over a show on Sundays and conduct interviews with musicians. His last Drivetime show was on 31 March, with Neil Diamond as a guest. The final song played by Walker on the show was Human Touch by Bruce Springsteen. Since 23 April, Walker took over a show on Sundays from 5–7 pm. As well as his Sunday show, Walker also deputised for an unwell Brian Matthew on Radio 2's Sounds of the 60s from 2 September 2006 until the programme broadcast on 25 November 2006 when he too had to take time off the air to have an operation. He returned to the programme on 6 January 2007 and continued to host the show until Brian Matthew's return on 10 February. He also returned to his own Sunday show the following day.
Personal life
Walker admits to a turbulent life. He has two children from his first marriage to Frances Kum in 1971 which ended in divorce.
He married Tiggy Jarvis (born 26 December 1960) on 21 December 2002.
Walker's hobbies include photography, backgammon and travelling in a camper van. He is also known for his love of Harley Davidson motorcycles.
Current work
From 28 January 2007, his Sunday show was broadcast from 4.30–6.30 pm. In addition, he also deputised for Terry Wogan on Radio 2's Breakfast show up until the end of 2009. His autobiography was published on 31 May 2007 – while the previous year another book, 'Johnnie Walker – Cruisin' The Formats', put his radio work in the context of radio development over 40 years.
From 9 August to 14 August 2007, Walker was one of several former pirate radio disc jockeys at BBC Essex's six-day revival of pirate radio that marked the 40th anniversary of the Marine Offences Act. He was also part of "Pirate BBC Essex" programmes broadcast over Easter 2009 to celebrate 45 years since Radio Caroline started.
On Saturday 7 February 2009 Walker started a new ten-week series called "Pirate Johnnie Walker" on BBC Radio 2. This show recreated the sounds of pirate radio from the 1960s, and had other Pirate DJs from the era as guests.
From 5 April 2009 Walker started a new Sunday afternoon (3-5pm) show on Radio 2 called "Sounds Of The Seventies". This show is similar to the show previously presented by Steve Harley who broadcast his final show on Thursday 27 March 2008, but parts of the format are different and often features interviews with guest artistes.
Launched podcast Alternative Johnnie Walker on 30 March 2012 which aims to "Open the door to an alternative view of the world featuring inspirational and radical thinkers dedicated to improving life on Planet Earth.". Available at altjohnnie.com or via iTunes.
Other work
Walker has done voice-over work for television adverts. He has appeared on GMTV several times, and was an advisor to the film The Boat That Rocked, released in April 2009. On 29 June 2009, whilst covering for Terry Wogan on BBC Radio 2, Johnnie revealed that for many years he and another DJ, Chris Bull, had been responsible for playing the records between sets on the Pyramid stage at the Glastonbury Festival, an important role as it sets the mood for the next act. His wife, Tiggy, had suggested playing Oasis's "Wonderwall" before Bruce Springsteen's set two days earlier—an inspired choice that soon had the crowd singing along. From the crowd's reaction, Walker turned to Bull, saying "How are we going to follow that?".
Walker and his wife Tiggy have both cared for each other through serious illness, and are patrons of Carers UK After having being diagnosed herself with breast cancer in 2013, in September 2015 Tiggy published the book Unplanned Journey, a photographic journal charting her experience of cancer diagnosis and treatment. All royalties from the book are to be donated to Carers UK. Johnnie also compered the Concert At The Kings show in 2015.
References
Johnnie Walker (DJ) Wikipedia
(Text) CC BY-SA