Birth name

John William Oliver




Years active

1998–present




Role

Comedian




Spouse

Kate Norley (m. 2011)




Parents

Jim Oliver, Carole Oliver




Nationality

British




Name

John Oliver




Height

1.83 m




Books

Earth (The Book)






Born

23 April 1977 (age 38)Birmingham, England (

1977-04-23

)


Medium

Filmstand-uptelevision




Alma mater

Christ\'s College, Cambridge




Genres

Blue comedyCringe comedyObservational comedyPolitical satire/news satireSarcasmSelf-deprecation




Movies and TV shows

Last Week Tonight with John, The Daily Show, John Oliver\'s New York, Mock the Week, John Oliver: Terrifying


Similar People

Kate Norley, Jon Stewart, Stephen Colbert, Jimmy Fallon, James Corden


Profiles




Twitter

Facebook
Donald trump last week tonight with john oliver hbo
John William Oliver (born 23 April 1977) is an English comedian, writer, producer, political commentator, actor, media critic, and television host. He is the host of HBO's Peabody Award-winning late-night talk show Last Week Tonight with John Oliver, and is the recipient of five Primetime Emmy Awards and two Writers Guild Awards.
Contents
Oliver became widely known in the United States for his work on The Daily Show with Jon Stewart, where he became the third person to host the show. He co-hosted the satirical comedy podcast The Bugle and hosted John Oliver's New York Stand-Up Show on Comedy Central. Oliver has worked extensively with Andy Zaltzman; their body of work includes hundreds of hours of satirical podcasts and radio broadcasts, including series such as Political Animal and The Department.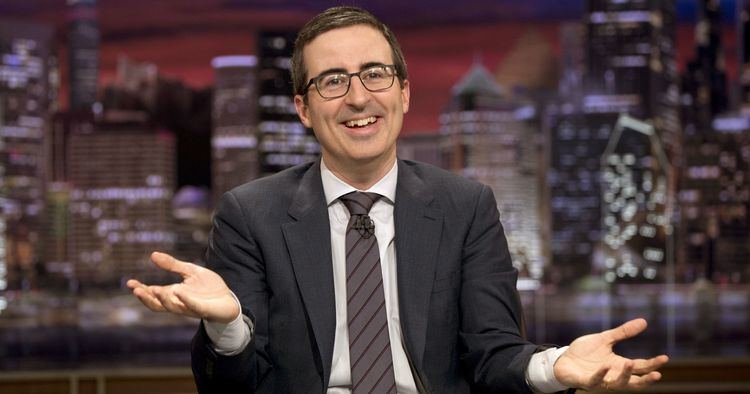 Brexit last week tonight with john oliver hbo
Early life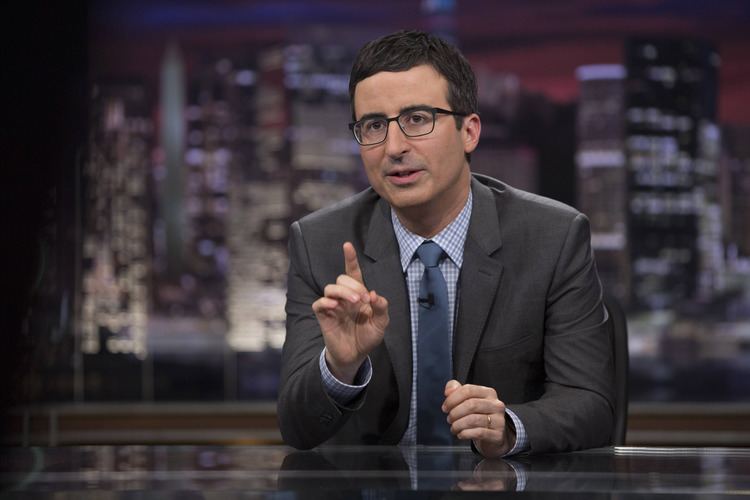 Oliver was born in Erdington, West Midlands, and educated in Bedford at the Mark Rutherford School. He is the son of Carole, a music teacher, and Jim Oliver, a school headmaster and social worker, both originally from Liverpool, Merseyside. He has been a fan of Liverpool FC since childhood, stating that "my mum's family are from Knotty Ash and my dad's family are from the Wirral, so supporting Liverpool was very much not a choice". His uncle was composer Stephen Oliver, and a paternal great-great-grandfather was William Boyd Carpenter, Bishop of Ripon and court chaplain to Queen Victoria.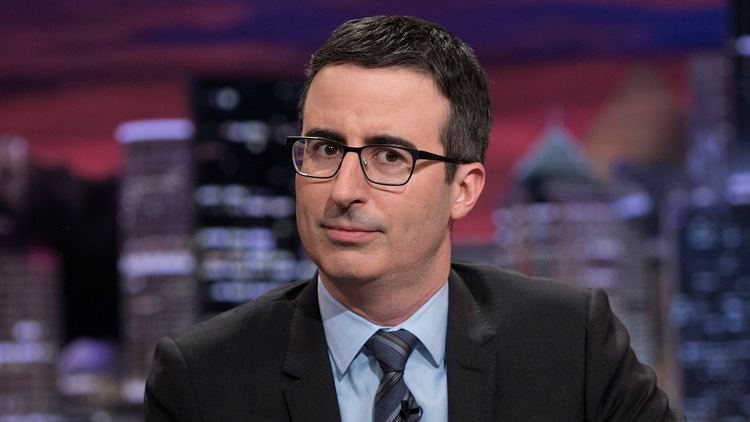 In the mid-to-late 1990s, Oliver was a member of the Cambridge Footlights, the comedy troupe run by students of Cambridge University, with contemporaries including David Mitchell and Richard Ayoade. In 1997, he became the troupe's vice president. In 1998, he graduated from Christ's College, Cambridge, where he studied English.
Stand-up
Oliver first appeared at the Edinburgh Festival Fringe in 2001 as part of The Comedy Zone, a late-night showcase of newer acts, where he played the character of an "oleaginous journalist." He performed his debut solo show in 2002 and returned in 2003. In 2004 and 2005, he collaborated with Andy Zaltzman on a double act and co-hosting Political Animal, with various acts performing political material. After moving to New York City for The Daily Show, Oliver began performing stand-up in small clubs around the city and later headlined shows in larger venues. Oliver's first stand-up special, titled John Oliver: Terrifying Times, debuted on Comedy Central in 2008 and was later released on DVD. Since 2010, Oliver has hosted four seasons of John Oliver's New York Stand-Up Show.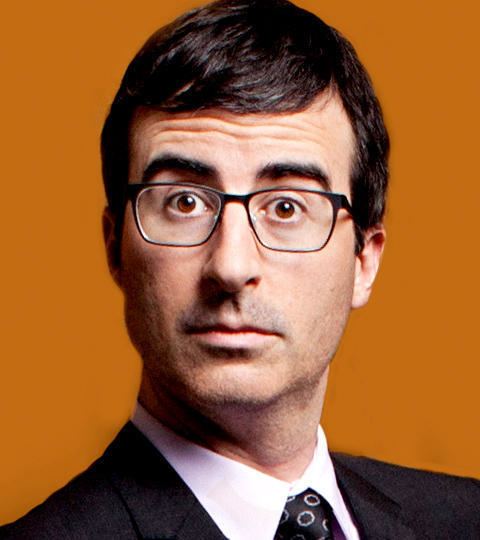 According to Edward Helmore in The Guardian: "His style leans toward the kind that Americans like best from the British – exaggerated, full of odd accents and mannerisms, in the vein of Monty Python." Oliver has used his British culture as a primary subject of his jokes. Oliver describes his own accent as a "mongrel" of Brummie, Scouse and Bedford influences.
Mock the Week
Prior to joining The Daily Show, Oliver was making appearances on British television as a panellist on the satirical news quiz Mock the Week. He was a frequent guest on the first two series in 2005 and 2006, appearing in 7 out of 11 episodes.
The Daily Show with Jon Stewart
Oliver joined The Daily Show with Jon Stewart as its Senior British Correspondent in July 2006. He says he was interviewed for the show on the recommendation of comedian Ricky Gervais, who had never met Oliver but was familiar with his work. It was his first time in the United States. Two weeks after the interview, he got the job, flying from London to New York on a Sunday and unexpectedly appearing on camera the very next day. Oliver received Emmys for outstanding writing in 2009, 2011 and 2012.
During the summer of 2013, Oliver guest-hosted The Daily Show for eight weeks while Stewart directed his movie Rosewater. Oliver's performance received positive reviews, with some critics suggesting that he should eventually succeed Stewart as host of The Daily Show or receive his own show. CBS discussed the possibility of Oliver replacing Craig Ferguson on The Late Late Show. Three months after his Daily Show hosting, HBO announced it was giving Oliver his own late-night show.
Last Week Tonight
Oliver began hosting Last Week Tonight with John Oliver, a late-night talk show that takes a satirical look at news, politics and current events, on 27 April 2014. His initial two-year contract with HBO was extended through 2017 in February 2015. Oliver says he has full creative freedom, including free rein to criticise corporations, given HBO's ad-free subscription model. His work on the show led to Oliver being named on the list of Time magazine's "100 Most Influential People" in 2015.
The Bugle
From October 2007 to May 2015 Oliver co-hosted The Bugle, a weekly satirical comedy podcast, with Andy Zaltzman. Originally produced by The Times of London, it became an independent project in 2012. Its 200th episode aired on 13 July 2012. The show reached a download count of 500,000 times a month.
John Oliver's New York Stand-Up Show
From 2010 to 2013, Oliver hosted John Oliver's New York Stand-Up Show, a standup series on Comedy Central that featured sets from himself and other stand-up comedians. Four seasons of the show were produced through 2013, the first three lasting six episodes and the final lasting eight.
Television acting
Oliver had a recurring role on the NBC comedy Community as psychology professor Ian Duncan. However, he declined becoming a regular cast member of the series because he did not want to leave The Daily Show for it. He did not appear in the show's third and fourth seasons, but returned in season five, appearing in seven of its 13 episodes. He was not in season six which aired on Yahoo!
As a boy, Oliver played Felix Pardiggle, a minor role in the BBC drama Bleak House in 1985.
Oliver has also worked on Gravity Falls as the voice of Sherlock Holmes (season 1, episode 3), Rick and Morty as an amoeba named Dr. Xenon Bloom (season 1, episode 3), People Like Us as a bank manager (season 2, episode 5), Randy Cunningham: 9th Grade Ninja as the voice of Coach Green (season 1, episode 9), My Hero as a man from the BBC (season 2, episode 5), and Green Wing as a car salesman (season 1, episode 1).
Oliver guest starred as Booth Wilkes-John in the 25th season episode "Pay Pal", of the long-running FOX animated television series The Simpsons.
Film
In 2008, Oliver was given his first film role, playing Dick Pants in The Love Guru. He later voiced Vanity Smurf in The Smurfs film and its sequel.
Other work
Oliver wrote and presented a BBC America campaign to have viewers use closed captioning (subtitles). Shown in brief segments before shows, "The following program contains accents you would have heard a lot more if you hadn't thrown our tea into Boston Harbour," says one. "Not even British people can follow the British accent 100 percent of the time. Therefore you, like me, might want to use closed-captioning." Oliver used some of these jokes in his stand-up routine.
Oliver frequently appeared on the BBC Radio 5 Live sports show Fighting Talk.
In 2003, Oliver manned the "results desk" on an election night episode of Armando Iannucci's satirical show Gash on Channel 4. He would work with Iannucci again in 2005, as a panelist in the second episode of Armando Iannucci's Charm Offensive.
Oliver performed various roles in the 2009 Comedy Central series Important Things with Demetri Martin.
In 2009, Oliver made a cameo appearance as the actor Rip Torn in the music video for the Fiery Furnaces single "Even in the Rain", which is based on the story of the making of the film Easy Rider.
Influence and the "John Oliver effect"
Oliver has credited Jon Stewart as one of his major influences, and in a 2014 interview listed five others: Armando Iannucci, David Letterman, Monty Python, Peter Cook, and Richard Pryor.
Oliver's comedic commentary has been credited with helping influence US legislation, regulations, court rulings, and other aspects of US culture; this influence has been dubbed "The John Oliver effect". This came from the show's fifth episode, which dealt with net neutrality, a subject that had previously been considered obscure and technical. Oliver documented problems attributed to internet service providers and argued that the Federal Communications Commission (FCC) could resolve these concerns with upcoming changes to internet regulation. Oliver then encouraged viewers to submit public comments through the FCC's website. The FCC's website promptly crashed. Internal FCC emails revealed the clip was being watched inside the agency. FCC Chairman Tom Wheeler publicly addressed the video. The FCC was flooded with 3.7 million comments on the subject, by far the most for any issue in the agency's history. Reporters detected a shift in the FCC's stance: Before Oliver's segment, The New York Times described an FCC proposal that would leave net neutrality "all but dead," but the paper later said that chairman Wheeler showed "a steady shift toward stronger regulation." Ultimately, the FCC enacted robust net neutrality rules that classified broadband internet service as a public utility. Oliver was credited with transforming the net neutrality debate. The official YouTube video of his net neutrality segment has been viewed over 12 million times as of October 2016.
A Ninth Circuit Court judge cited a Last Week Tonight segment about the lesser constitutional rights of residents of US territories in a ruling in favor of the residents of Guam. Members of Congress credited Oliver with helping win a vote to enforce protections for chicken farmers who speak out about industry practices after a Last Week Tonight segment aired on the subject. A Washington, D.C. council member proposed a resolution in Oliver's honor after he aired a segment on the district's struggle to attain statehood.
Oliver maintains that he is not a journalist, but reporters have argued that his show does engage in journalism. The Peabody Awards honored Oliver, saying his program engages in "investigative reports that 'real' news programs would do well to emulate." One example of Oliver's investigative work is a segment on The Miss America Organization, which bills itself as "the world's largest provider of scholarships for women." Oliver's team, which includes four researchers with journalism backgrounds, collected and analyzed the organization's state and federal tax forms to find that the organization's scholarship program only distributes a small fraction of its claimed "$45 million made available annually." Oliver said that at the national level, the Miss America Organization and Miss America Foundation together spent only $482,000 in cash scholarships in 2012. Oliver found that at the state level, The Miss Alabama Pageant claimed that it had provided $2,592,000 in scholarships to Troy University despite not actually distributing any such scholarships. The pageant appeared to multiply the value of a single available scholarship by the number of contestants theoretically eligible for it, while using the term "provided" in a way that did not mean "distributed." The official YouTube video of Oliver's Miss America segment has been viewed more than 13 million times. The Society of Women Engineers said Oliver's mention of their scholarship in his story led to $25,000 in donations in the first two days after the episode.
Oliver has also founded and legally incorporated a church, Our Lady of Perpetual Exemption, to demonstrate how easy it is to qualify as a church and receive tax exempt status in the United States. The church was created in conjunction with a segment on televangelists who have tax-free mansions and private jets funded by millions of dollars in donations, which are sent in the belief that money given to televangelists can result in God rewarding donors with money, blessings, and cured diseases. The next week, Oliver showed off the large quantity of unsolicited donations mailed to him. The church's website stated that donations would go to Doctors Without Borders upon the church's dissolution.
Oliver's February 2016 segment on presidential candidate Donald Trump received over 85 million views on Facebook and YouTube within a month, and was reportedly the "most watched piece of HBO content ever". A network spokesperson said on the piece, "this is a record for any piece of HBO content."
Personal life
As of 2016, Oliver lives in New York City with his wife Kate Norley, an Iraq War veteran who served as a US Army medic. Oliver has said that they met at the 2008 Republican National Convention; he was doing a piece for The Daily Show and Norley was campaigning with Vets for Freedom. She and other veterans hid Oliver, the other correspondents, and the camera crew from security. The two married in October 2011. HBO announced on 12 November 2015 that the couple had a boy named Hudson, without specifying the birth date.
Oliver's immigration status placed certain constraints on what he could do in his adopted country, but also provided him with comedy material as he poked fun at the opacity and occasional absurdity of the process of obtaining US residency. Oliver was one of the many writers on the picket lines during the Writers' Guild strike, which brought The Daily Show to a halt; he appeared on the show upon its resuming production on 7 January 2008. During a sketch, he pointed out that he was then in America on a visitors' visa that requires him not to strike while the show is in production, as violation of the terms of the visa would be grounds for deportation. When asked about his residency status in early 2009, Oliver said, "It's an ongoing, and slightly unsettling, battle to be honest. I tried engraving 'Give me your tired, your poor, and your aspiring comic performers' into the base of the Statue of Liberty, but apparently that's not legally binding."
In an episode of The Bugle released 31 October 2009, Oliver announced he "finally got approved for [his] green card" (for US residency), noting that now he can "get arrested filming bits for The Daily Show". Oliver says he was given a scare when applying at the United States embassy in London, when an immigration officer asked, "Give me one good reason I should let you back in to insult my country," which the officer followed up with, "Oh, I'm just kidding, I love the show." Since then, he referred to Americans as "us" or "you" as each segment demanded.
Published works
Earth (The Book): A Visitor's Guide to the Human Race (Grand Central Publishing, 2010) ISBN 978-0-446-57922-3
References
John Oliver Wikipedia
(Text) CC BY-SA