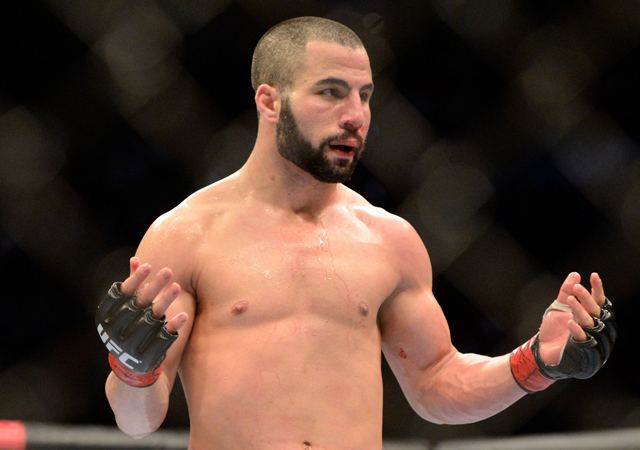 Makdessi was born in Halifax, Nova Scotia, Canada on May 3, 1985 and is a first-generation Lebanese-Canadian born to Lebanese parents. His martial arts training started with Tae Kwon Do at the age of six. When Makdessi started high school, his dojo closed, and he could no longer continue. Towards the end of high school at the age of 18, he found a karate dojo where he learned Shotokan. Makdessi spent a lot of his time competing in kickboxing tournaments, and in 2006 won a gold medal in the USKBA. After going 22-0 in kickboxing, Makdessi began training in mixed martial arts.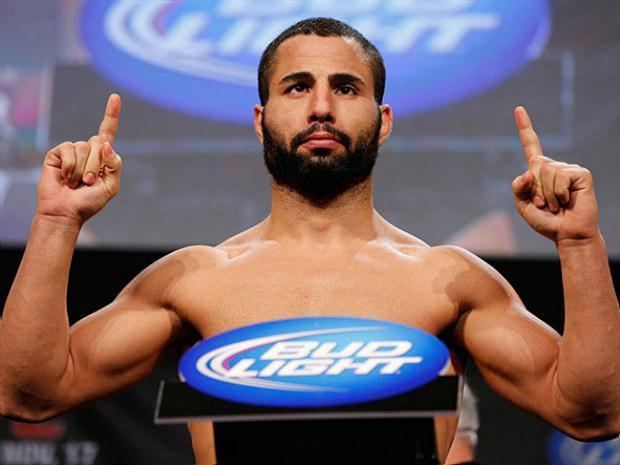 Makdessi made his professional MMA debut in 2008 and compiled an undefeated record of 7-0 before being signed by the UFC.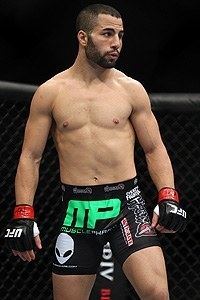 Makdessi signed with the UFC in 2010. He made his promotional debut on December 11, 2010, at UFC 124 in Montreal, winning a dominant (30-27, 30-27, 30-26) decision over Pat Audinwood.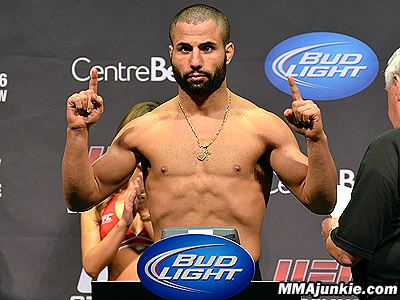 Makdessi was expected to face TUF 12 winner Jonathan Brookins on April 30, 2011 at UFC 129. Brookins pulled out of the bout and was replaced by another TUF 12 alum in Kyle Watson, who Makdessi knocked out with a spinning backfist in the third round.
Makdessi was expected to face Paul Taylor on August 14, 2011, at UFC on Versus 5, but withdrew due to injury.
Makdessi suffered the first loss of his career to Dennis Hallman on December 10, 2011, at UFC 140, via first-round rear naked choke.
Makdessi lost a unanimous decision to fellow striker Anthony Njokuani on April 21, 2012, at UFC 145.
Makdessi next defeated Sam Stout by unanimous decision on November 17, 2012, at UFC 154.
Makdessi then fought Daron Cruickshank at UFC 158 on March 16, 2013. He won the fight via unanimous decision.
Makdessi was expected to face Edson Barboza on July 6, 2013, at UFC 162. Makdessi pulled out of the bout citing an injury and was replaced by Rafaello Oliveira.
Makdessi knocked out Renée Forte in the first round on September 21, 2013, at UFC 165.
Makdessi lost a unanimous decision to Alan Patrick at UFC 169 on February 1, 2014.
Makdessi was expected to face Abel Trujillo on April 25, 2015, at UFC 186. Trujillo pulled out of the fight citing an injury, and was replaced on April 1 by promotional newcomer Shane Campbell. Makdessi won the fight via TKO in the first round.
Less than a month after his win, Makdessi returned to the octagon as a replacement for injured Khabib Nurmagomedov against Donald Cerrone on May 23, 2015, at UFC 187. Makdessi lost the fight via TKO after his jaw was broken with a head kick in the second round.
Makdessi faced Yancy Medeiros on December 12, 2015 at UFC 194. He lost the fight by split decision.
Makdessi next faced Mehdi Baghdad on July 7, 2016 at UFC Fight Night 90. He was awarded a split decision victory.
Makdessi faced Lando Vannata on December 10, 2016 at UFC 206. He lost the fight via knockout in the first round.
Makdessi was expected to face Sage Northcutt on July 29, 2017 at UFC 214. In turn, the fight was canceled on July 14 as both fighters cited injuries.
Makdessi is listed as the president of the MMA apparel brand Fear the Fighter, which has sponsored several MMA and UFC fighters. Since 2014, a number of fighters have come forward with complaints, alleging that Fear the Fighter had failed to pay their respective sponsorship fees. Akira Corassani, Tim Elliott, John Dodson, Georgi Karakhanyan, and Gegard Mousasi have publicly made such allegations. In April 2015, Mousasi's management team stated that they had filed a lawsuit against Makdessi and Fear the Fighter due to their alleged failure to pay the outstanding debt owed to Mousasi.