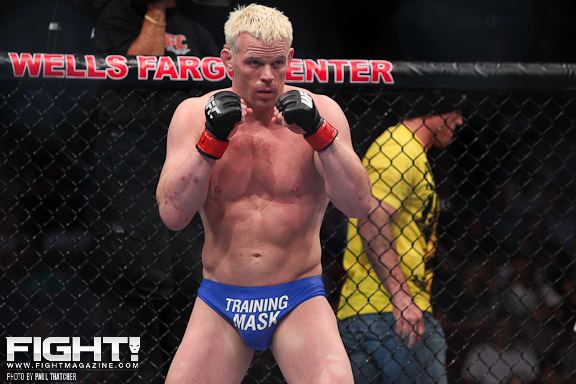 Hallman was born in Olympia, Washington, and began wrestling when he was eight years old. He was on the wrestling team at Yelm High School and won the 135-pound state championship in his senior year. Hallman had planned to continue his career at a community college, but broke his leg during the pre-season training, and had to be sidelined for the entire season. A former high school classmate was sending in video tapes to Battlecade and invited Hallman to fight him because Hallman was a well-known wrestler. Hallman won the fight by a guillotine choke, and his opponent's praise of Hallman's potential encouraged Hallman to pursue a career in MMA. Hallman had an exhibition match three weeks later against a Japanese fighter who was training with Matt Hume, which Hallman also won.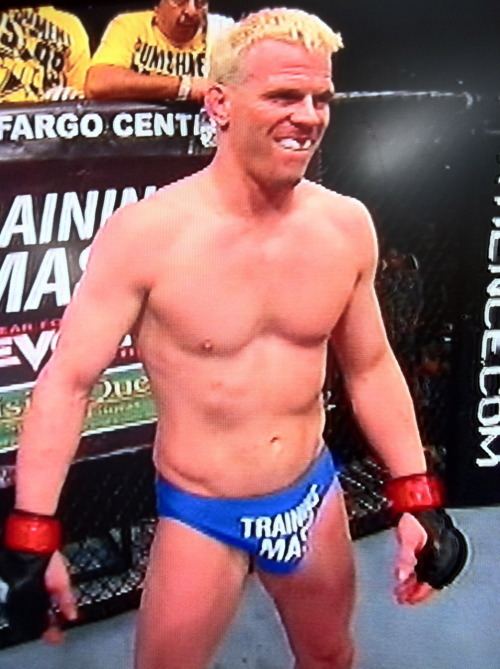 Two of Hallman's biggest achievements are his wins (both by submission in a combined 38 seconds) over UFC Hall of Famer and former welterweight champion Matt Hughes. Their first fight was in 1998 at Extreme Challenge 21, the second in December 2000 at UFC 29: Defense of the Belts.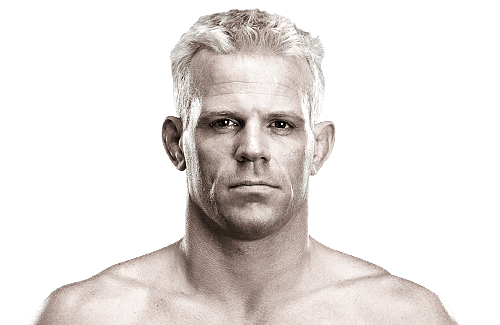 After his second victory over Matt Hughes, Hallman moved down in weight and fought Hughes' teammate Jens Pulver for the lightweight UFC championship in September 2001. Both Hallman and Pulver wrestled at the high school level in Washington. Hallman claimed to know Pulver since high school and expressed dislike toward the fighter. Although Pulver denied knowing Hallman personally, he knew of Hallman through their state champion wrestling careers (at different weight classes).

During the fight Hallman attempted an armbar on Pulver (the same move he used to defeat Hughes in their second meeting), but Pulver countered the technique and followed with a left hook that landed flush on Hallman's chin, staggering him. Hallman was not able to recover completely from the blow, fighting very passively for the remainder of the bout (which eventually resulted in a unanimous decision loss). Hallman later stated in interviews that he simply wanted to survive the fight after receiving the blow.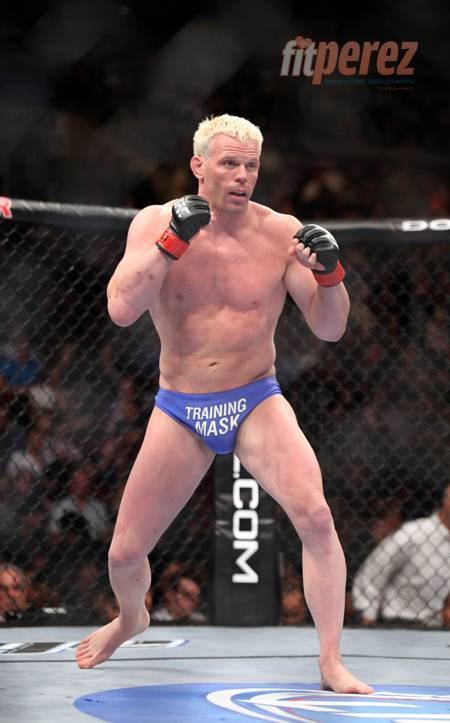 Hallman made his return to the UFC against John Howard on December 5, 2009, at The Ultimate Fighter 10 Finale. After controlling Howard on the ground for most of the bout, Hallman lost via KO at 4:55 of the third round.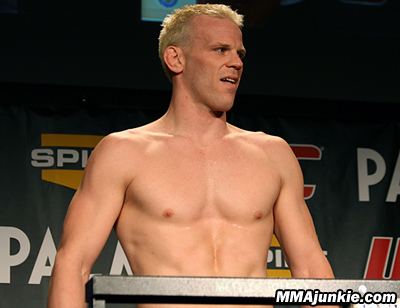 Hallman then announced that he would try and move down to lightweight.
Hallman then signed to face Ben Saunders in a welterweight bout on August 7, 2010 at UFC 117. Hallman defeated Saunders via unanimous decision.
Hallman faced returning UFC veteran Karo Parisyan on November 20, 2010 at UFC 123. Hallman defeated Parisyan via TKO due to strikes in the first round after he dropped Parisyan with a stiff right, then finished with hammerfists.
Hallman was expected to face TJ Waldburger on March 26, 2011 at UFC Fight Night 24. However, Hallman was forced out of the bout with a knee injury and replaced by Johny Hendricks.
On January 15, 2011, it was announced that Hallman has extended his UFC contract for four additional UFC fights.
Hallman faced Brian Ebersole on August 6, 2011 at UFC 133. He lost the fight via TKO in the first round. Wearing particularly skimpy blue shorts during the fight, in a ground battle Hallman's left testicle was briefly exposed, eliciting chants of "Put some clothes on" from the crowd and call for regulation of fighter shorts from UFC President Dana White. Hallman has since stated that he wore the shorts as a result of losing a bet.
Hallman next faced John Makdessi on December 10, 2011 at UFC 140. In the lead up to the bout, Hallman missed the 156 pound weight limit by weighing in at 158.5, resulting in a fine and the fight being changed to a catchweight bout. Hallman defeated Makdessi via submission in the first round.
Hallman was expected to face Tony Ferguson on May 5, 2012 at UFC on Fox 3. However, Hallman was forced out of the bout with an injury and replaced by Thiago Tavares.
Hallman was expected to face Thiago Tavares on September 1, 2012 at UFC 151. However, after UFC 151 was cancelled, Hallman/Tavares was rescheduled to take place on October 5, 2012 at UFC on FX 5. After the weigh-ins of UFC on FX 5 Hallman was 7 lbs. over the 156 lb. weight limit and Tavares said if Hallman could make 3 lbs. over the weight limit he would agree to fight him but Hallman could not and the bout was scrapped from the card. Hallman said he missed weight because of personal issues at home and both him and Tavares were paid their show money. Hallman has been released from the UFC for missing weight twice in a row.
Hallman fought Jon Fitch on July 5, 2014 at World Series of Fighting 11: Gaethje vs. Newell. He lost the fight via unanimous decision.
Hallman faced with Russian Hand-to-hand champion and former Bellator MMA fighter Michail Tsarev on November 1, 2014. He lost the fight via TKO.
Hallman faced to Mikhail Kolobegov on August 29, 2015 at League S-70: Russia vs. World. He lost the fight via TKO (punches).
Hallman made his professional boxing debut on August 23, 2014 in Tacoma, Washington at the Emerald Queen Casino on the Battle at the Boat 97 card. His professional boxing record stands at 1-1-0
Hallman has three sons, Ryley, Richie, and Jayden and a daughter named Kylar, who was born in December 2008.
He has Coeliac Disease, an autoimmune digestive reaction to wheat gluten, which hindered his ability to recover properly from physical activities such as training and fighting.