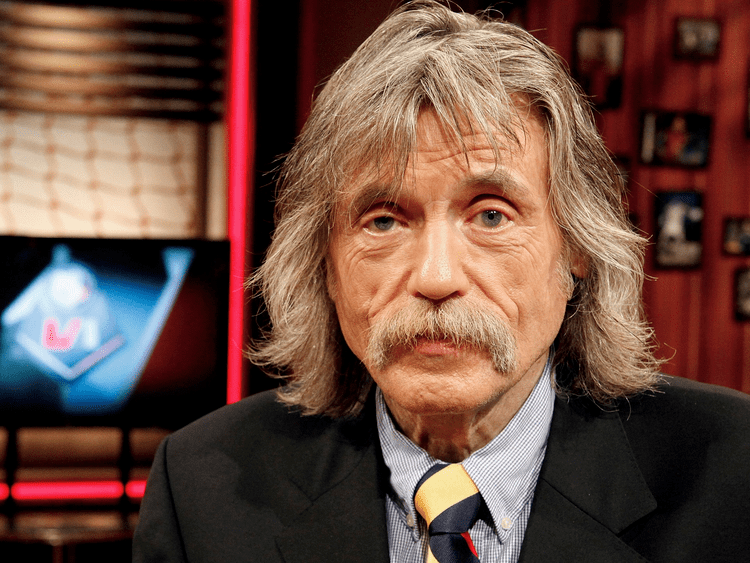 Derksen was born in Heteren, Gelderland into a right-wing Protestant family. He describes his father as being a very strict policeman, both professionally and at home. Ever since he was a child, he wanted to become a drummer. Derksen, who was an only child, stated that his father wanted him to become a football player instead of choosing the uncertain life of a musician. He was already playing for the local team SDOO Heteren then.
His family moved to Drenthe when he was a teenager. There he played for amateur football clubs Nieuw-Buinen and Rolder Boys before moving to Deventer to join the youth academy of Go Ahead Eagles.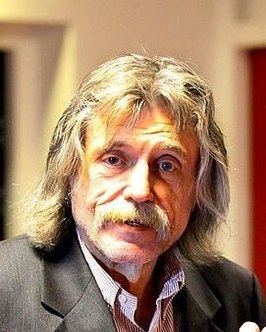 His first professional football club was Go Ahead Eagles, where he stayed for two years. Go Ahead Eagles was famous back then for having the country's most successful youth academy. Derksen was one of the six players in the club's boarding school, together with Oeki Hoekema, André van der Leij, Ger Veerman, Herman Tieselink and Tiny Broers. However, he did not make it in Deventer and the 19-year-old left-back then signed a one-year-contract with Cambuur Leeuwarden.
He made a good debut on August 1, 1968 in a friendly against PEC Zwolle, and quickly developed into a reliable defender notorious for his rough playing style. His contract was extended by another year.
In a game against Vitesse Arnhem he injured his knee and was forced to decline an invitation from the Dutch military football team. He did not return before the start of the next season. After fulfilling his military service he was employed as a textile salesman. At the time Cambuur Leeuwarden was a semi-professional football club, meaning that at least a quarter of the players were amateurs and the rest were semi-professional. Derksen was punished multiple times for his reckless behaviour on the pitch. Nevertheless, most people agreed it was better to have the fierce player on one's own side rather than on the opposing side. In the summer of 1972 Derksen was transferred to Veendam (now known as BV Veendam).
Derksen continued the playing style he had developed in the past years. Notorious is Veendam's away match against Derksen's former club Cambuur in 1973. The second half had only just started when Derksen received a yellow card from referee G. Jonker from Voorburg. Derksen later made an extremely harsh foul by charging Cambuur's centre-back Sietse Visser in a scrimmage, leaving the unfortunate Visser severely injured. Visser left the pitch on a stretcher. Despite this, referee Jonker did not send Derksen off. The furious crowd chanted en masse insults at Derksen, which he returned with a well-known obscene hand gesture at the moment he was about to leave the playing field. Out of fear for a lynching (Note:Dysphemism) the police closed the gates to ensure the visiting team would be granted a safe passage home. Sulking, but without demur the fans watched from behind the gate how the Veendam players laughed, scornfully, from behind the safe windows of their coach.
According to some bystanders Derksen had threatened Cambuur players that they "would indeed get a good licking". The charge fueled the debate on the ever more violent behaviour shown on the pitch.
Cambuur won the rough game 3 to 1. Johan Derksen received a monetary fine (150 fl.) and was suspended for four games. His colleagues Dick Nanninga (3 matches, 100 fl. fine) and Jan Bont (1 match, 100 fl.) were also punished by the arbitration committee.
A week later Johan Derksen was put up for sale. In a statement Veendam said his bad behaviour in the match against Cambuur was the last straw.
Despite persistent rumours of a fl. 15.000 transfer agreement with FC VVV (now VVV Venlo) no deal was concluded and consequently Derksen stayed in Groningen for another season. A year later the 25-year-old journalist-footballer was laid off. In a statement in the press he said that only five players (including himself) were good enough to play in the Eerste Divisie. He expressed himself unsympathetically in Voetbal International on his fellow players and the club's management.
In the winter of 1975 a transfer took place. Eredivisieclub Haarlem agreed to take over the explosive defender for a fee of fl. 6.000 and signed him a half-year deal.
In Haarlem's first match since they bought Derksen, he immediately impressed the club. He formed the link Haarlem's defence had missed. His contract was extended by a year in time. At the end of the season Haarlem had to play a last decisive game against Cambuur Leeuwarden. With a victory they'd have gathered enough points to celebrate the championship. They won, although nobody could deny they had been very lucky: many arbitral errors had helped them achieve their goal.
For a year he tried his luck in West Germany at SV Meppen, a club then active in the Regionalliga Nord. Derksen, living in Emmen, found it too hard to travel over 400 kilometers to Haarlem and back every day. Meppen is just across the Dutch-German border, so that's where he went. He didn't play many games though. What he did do was fight a lot with every one.
Together with former Cambuur manager Atte Bouma as head coach he acted in the mini football show (Dutch:minivoetbalshow), an initiative of VI and NCRV, in the Northern Netherlands football team. In November that year they made their first appearance in Ahoy sports palace in Rotterdam against last year's champion, Domstad Utrecht. It was broadcast a week later.
The team consisted of eight players: Jochem Lökken, Henk Zoetendal, Johan Derksen, Hennie Weering, Pierke Alma, Wim van der Heide, Hans Ooft and Henk Prinsen. Andries Roorda was reserve goalie.
He did not play professional football for eight months. In the spring of 1977 he signed a contract with MVV Maastricht. The 28-year-old defender signed a provisional contract valid until the end of the season. He was signed to replace John Webb, who departed for the United States in order to serve out his outstanding contract with Chicago Sting.
Derksen did not play football for a long time, yet he did very well in his first games. His manager George Knobel proved himself an amiable man: "I am very happy with Johan Derksen. He has the experience to deal with kind of thing." Knobel did not respond to questions why he left his best players Willy Brokamp en Jo Bonfrère on the bench. Derksen shed some light on the case in the next volume of Voetbal International. Derksen said that MVV did not use them for fear that they would get hurt. From experience MVV had learned it's best to shield their precious boys in away games. In an article, Derksen asked himself what the world had come to when creative players in the First Division can't freely practice their job. He was widely criticised for this article. Derksen himself is noted as one of the most vile players in the division. In the match in question Derksen could clearly be seen in Monday's edition of Studio Sport kicking Kuzamanovic between the legs without playing the ball.
Source: Note: All available statistics are mentioned above.
Derksen started writing in the regional daily Dagblad De Noord-Ooster, moving on to become an editor for the Winschoter Courant and Nieuwsblad van het Noorden. After his professional football career, he focused mainly on his journalistic career. Starting on February 1, 1977, he was employed by weekly magazine Voetbal International (VI). He moved from Emmen to Gouda, the headquarters of VI. Since 2000 he was the magazine's editor-in-chief. He recently confessed to have written for VI before as a side job, using pseudonyms "Gerrit Westers" and "Freek Zoontjes", without his employer's permission.
Johan Derksen claimed in VI that Cambuur had paid a large sum of money to keep Oeki Hoekema from being suspended. According to Derksen Vlaardingen player and chief witness of the case Herman den Haag had received a few banknotes for the trouble out of the hands of a Cambuur official whilst on the toilet. De Volkskrant wanted to get to the bottom of it and called KNVB official Van Zon, who stated he had laughed very hard when he heard the claims. "Money handed out on the toilet? How did he come up with that? I have seen it with my own eyes: the Cambuur representative gave the cash to the witnesses. No, not on the toilet but in public in the bar of our restaurant. It wasn't much money either, If I recall correctly it was fl. 50. Those few ten-guilder notes aren't even enough to cover the witnesses' expenses, since all the witnesses had to travel from Rotterdam to here. The KNVB pays fl. 0.35 per kilometre." "Quite a crappy story indeed, Derksen wrote, but then again, that's what we're accustomed to. You wanna know who were present in court at the time? Me, another journalist and a man with a tape recorder. Derksen wasn't there. Probably on the toilet."
In the spring of 2002 Johan Derksen agreed to become the new CEO of BV Veendam. He would lead the club together with manager/head coach Jan Korte and quit his job as editor-in-chief of Voetbal International immediately, where he had worked for almost 25 years. Two days after he was presented as successor of Henk Nienhuis he reversed his decision. He did not agree to the contract presented to him because of the retirement arrangements. Derksen called the contract "outrageous and shameless". He made these comments during RTL 5's Sunday United.
Derksen has written several books on football. What follows is a complete list of works using APA style citations.
Derksen, J., & Collette, R. (1983) Wiel Coerver: Leerplan voor de ideale voetballer, Amsterdam: Elsevier. ISBN 978-90-10-04796-0
Derksen, J., Coerver, W., Lehmann, M. (1984). Fußballtechnik : Dribbeln und Tricksen, Passen und Schießen. München ; Wien ; Zürich : BLV-Verlagsgesellschaft. ISBN 3-405-12952-4
Derksen, J., Coerver, W., Nieuwenkamp, H J. (1986). Scoren : opleiding voor attractief en productief voetbal. Amsterdam : Elsevier. ISBN 90-10-06076-4
Derksen, J., Hughes, B., Raucamp, W. (1987). Barry Hughest : de entertainer. Amsterdam : Weekbladpers. ISBN 90-940092-7-7
Derksen, J., & Verkamman, M. (1989). Het Nederlands Elftal : 1905-1989 : de historie van Oranje. Amsterdam: Weekbladpers. ISBN 90-236-7211-9
Derksen, J., Coerver, W., Arcidiacono, A., (1990). A scuola di goal : per apprendere e migliorare le tecniche del calcio. Roma: Gremese. ISBN 88-7605-487-1
Derksen, J., & Verkamman, M. (1996). Het Nederlands elftal : de historie van Oranje 1905-1989. Amsterdam: Luitingh-Sijthoff. ISBN 90-245-2605-1
Derksen, J. (1998). Linkspoot. Amsterdam: Anthos. Antwerpen: Icarus. ISBN 90-76341-91-5
Derksen, J., Nederhof, B., Van Cuilenborg, C., Bakker, J. (2000). De beste interviews van 2000. Naarden: Strengholt. ISBN 90-5860-064-5
Derksen, J. & Jansma, K. (2002). De columnisten. Naarden: Strengholt. ISBN 90-5860-197-8
Derksen, J., Verkamman, M., Van den Nieuwenhof, F., Van der Meer, E. (2004). 50 jaar betaald voetbal : de complete geschiedenis. Eindhoven: De Boekenmakers. ISBN 90-77740-03-1
Derksen, J., Borst, H., Spaan, H. (2007) Feyenoord. De top & flop 100, sterren & miskopen volgens Johan Derksen, Henk Spaan & Hugo Borst. Allround Media Producties. ISBN 978-90-79254-01-9.
Derksen, J., Barend, F., Borst, H., Van Cuilenborg, C., Groot de, J., Nederhof, B., Verkamman, M. (2007) Johan Cruijff. Gouda: Nummer 14. ISBN 978-90-811654-1-9
Derksen, J., Borst, H., Driessen, L., Echtelt van, H., Jong de, W., Nederhof, B., Nijnatten van, C., Verkamman, M., Visser, J. (2008) Willem van Hanegem. Uitgeverij de Buitenspelers. ISBN 90-71359-03-4
In the autumn of 1977 Derksen was back in Rotterdam with his former Northern Netherlands selection. Only now he was the acting coach instead of a player. Joop Niezen, former footballer and sports journalist and at the time editor-in-chief of VI gave commentry during the match between "Rotterdam Ahoy" and "Noord-Nederland" (6-2).
His greatest passion is music. He has always been a great fan of blues and soul music. As an adolescent he met singer Harry Muskee of the Dutch blues band Cuby & the Blizzards, who became his idol. Cuby + Blizzards were very popular throughout the 1960s and early 1970s. In 1972, the band dissolved. Derksen founded "Cuby is back", a foundation committed to bring the band back, together with business people and Cuby fans Henk Aa and Jan Lagendrijk in 1996. The band members reunited and made a complete new album. Their tour was considered a great success and in 2007, more than ten years later, they are still together and playing.
For some years he worked for the American record label Stax in the late 1970s. As a press officer in Haarlem it was part of his job to make sure the visiting American musicians got everything they needed. He jokingly referred to himself as a "notorious whore-hopper", since he accompanied American soul artists to De Wallen in Amsterdam almost weekly.
Derksen hates "happy music", for him music can't be melancholic enough. He believes the greatest artist of all time is the American singer-songwriter Mickey Newbury. After his retirement he plans to move to the United States, a country he refers to as a "heaven of music". In 2012, he said he won't move to the United States because of the death penalty.
Derksen has been married three times. At age 41 he lost his wife in an accident, leaving him and a twelve-year-old daughter behind. He remarried a younger wife with whom he has one daughter. After a year they divorced. He then met and married his current wife. They don't have children together, but his step-son (son of his current wife) is also working with Voetbal International as a photographer. He is a republican and astaunch atheist.