Joan of arcadia season 1 episodes 1 part 2
Joan of Arcadia is an American television fantasy/family drama telling the story of teenager Joan Girardi (played by Amber Tamblyn), who sees and speaks with God and performs tasks she is given. The series originally aired on Fridays, 8–9 p.m. on CBS and CTV for two seasons, from September 26, 2003 to April 22, 2005.
Contents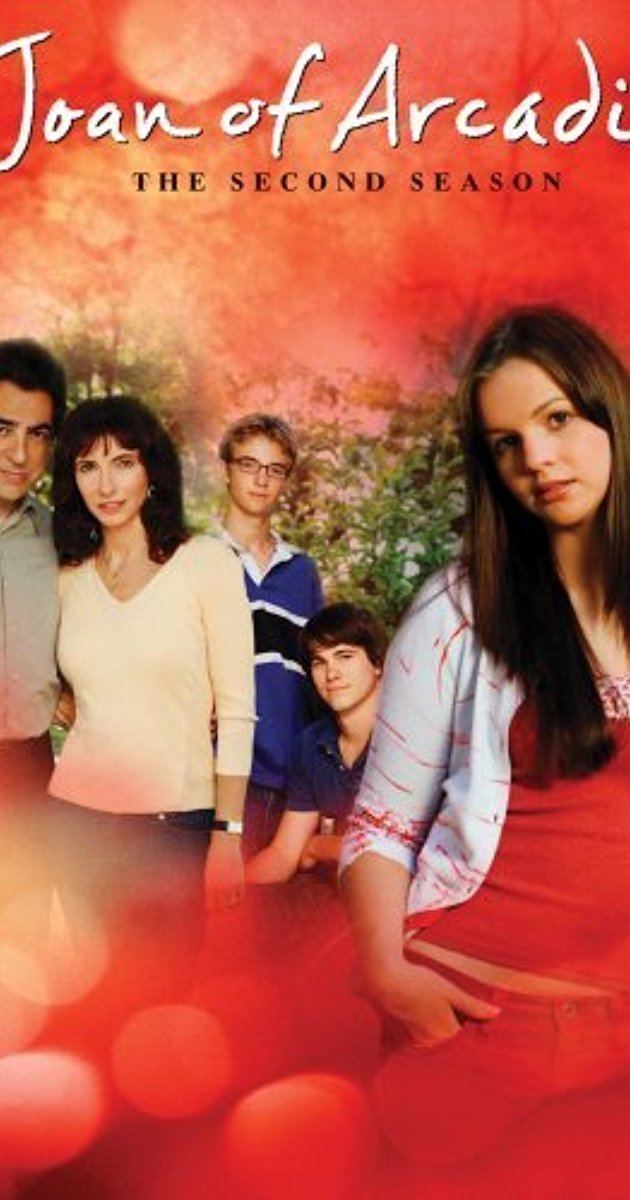 On initial release, the show was praised by critics and won the Humanitas Prize and the People's Choice Award. It was also nominated for an Emmy Award in its first season for Outstanding Drama Series. The title alludes to Joan of Arc and the show takes place in the city of Arcadia, Maryland.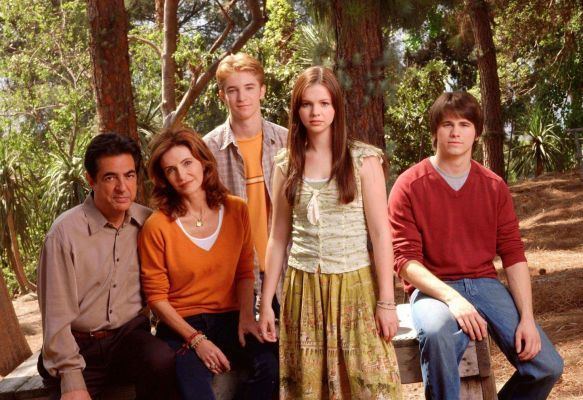 Plot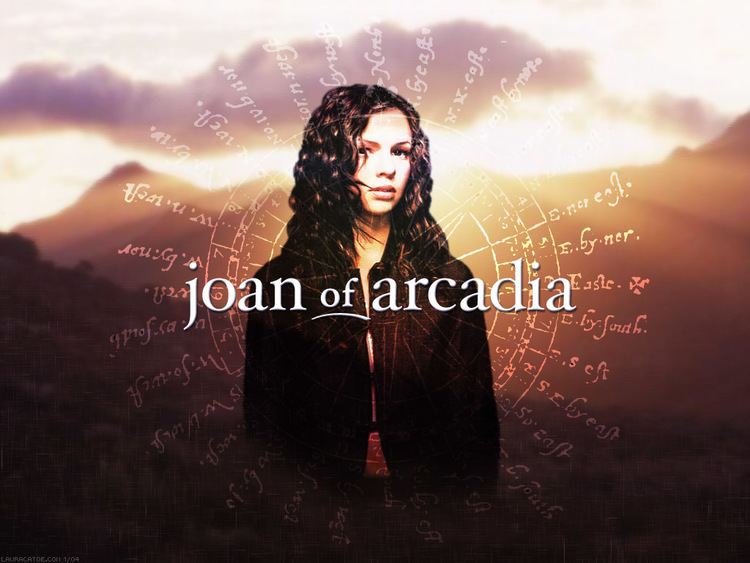 In the pilot episode, God appears to Joan and reminds her that she promised to do anything he wanted if he would let her brother survive a car crash that left him a paraplegic. God appears in the form of various people including small children, teenage boys, elderly ladies, transients, or passersby. Joan is asked by God to perform tasks that often appear to be trivial or contrary, but always end up positively improving a larger situation.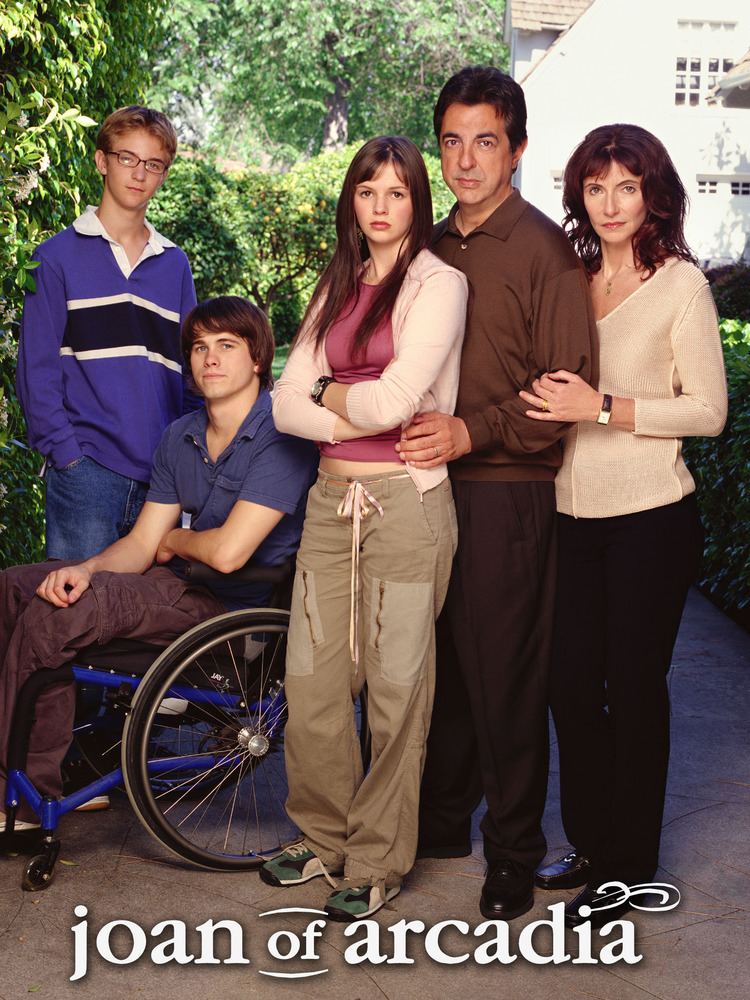 One of the more obvious effects of Joan's actions occurs when she is asked to take a reclusive bully to the school dance. While both her mother and the assistant principal object, Joan follows through with God's task. At the dance, it is revealed that the bully has a bottle of alcohol with him, but Joan convinces him not to open it. Despite this, the assistant principal later reaches into his jacket, finds the alcohol and expels him. In his anger, the boy threatens the chief of police (Joan's father) with a handgun, and he is then arrested. Joan later finds out from God that, while this turn of events seems rather bleak, it was the lesser of two evils—without Joan's actions, he would have shot over a dozen students and teachers with a handgun, before turning the gun on himself. This ending is noticeably more direct than most episodes, since it is the only time God comments so clearly on "what would have happened" rather than primarily allowing events to speak for themselves.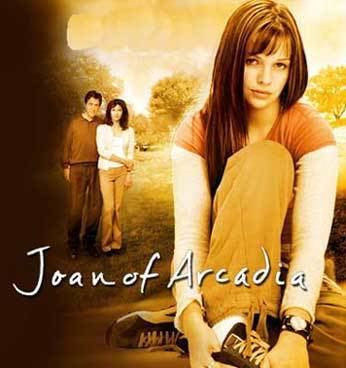 The series starred actors Joe Mantegna and Mary Steenburgen as Joan's parents Will and Helen, Jason Ritter as her paraplegic older brother Kevin, and Michael Welch as her younger brother Luke. The family relationships and plot situations were written more realistically than other shows with spiritual themes. Various storylines that spanned multiple episodes dealt with the consequences of Kevin's accident, Will's job as a police officer, Helen's career as an art teacher, and Luke's aspirations to be a scientist. God quotes Bob Dylan, Emily Dickinson and the Beatles rather than any scripture or verses. Furthermore, God is portrayed with a very human personality. In "Touch Move", he tells Joan that he has to send her "down there", and laughs when she becomes worried he means Hell, when he meant the school basement. Also, in one episode, he hands Joan a book from a store they have just left. When Joan accuses him of stealing, he remarks "Well, technically everything's mine".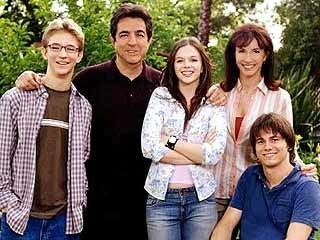 Christopher Marquette also stars as Adam Rove, a close friend of Joan's who has an on-and-off romantic relationship with her. Another of Joan's best friends is Grace Polk, played by Becky Wahlstrom.
Main cast
Amber Tamblyn as Joan Girardi – Middle child of the Girardi family, Joan is a teenage girl who talks to God. He often gives her assignments or tasks that eventually have a (usually) positive outcome, but she is frequently exasperated by the randomness of His directives and His refusal to answer any direct questions. She is in an on-again, off-again romantic relationship with Adam Rove; the two broke up in "Trial and Error". As seen in "Drive, He Said", Joan's middle name is Agnes, and her date of birth is November 24, 1987.
Joe Mantegna as Will Girardi – Joan, Kevin and Luke's father. He moved his family from their home in Chicago when he was offered the job of Chief of Police in Arcadia, Maryland. After he busts wide open the internal corruption of the town of Arcadia's infrastructure, the Arcadia Police Department is disbanded and he becomes the Chief of Detectives of the Hogan County Sheriff's Department, which assumed the law enforcement responsibilities for the town. Since the leaving of Lt. Preston, Will serves as the acting head of the HCSD Arcadia Station. Mantegna had a development deal with CBS and liked the script so agreed to be part of the show. He was also involved in the casting of the other characters.
Mary Steenburgen as Helen Girardi – Will's wife and mother of Kevin, Joan, Luke. An artist, Helen dropped out of art school after she was raped by an unknown perpetrator. She works as the secretary at Arcadia High School, and becomes the art teacher in "State of Grace". She was raised in the Catholic faith, but was never confirmed; after moving to Arcadia, she has considered going back to the Church.
Jason Ritter as Kevin Girardi – Eldest child in the Girardi family. Became a paraplegic in a car accident because of failing to stop a friend from drunk driving while in high school. A jock, he was supposed to attend the University of Arizona on a baseball scholarship prior to the accident. Works for the local newspaper as a fact checker at first; later pursuing a career in journalism, and going on to become a local news anchor.
Michael Welch as Luke Girardi – Youngest Girardi child. Science nerd, straight-A student. He had a brief romantic relationship with Glynis Figliola, and later began a relationship with Grace Polk which largely consisted of making out in the biology lab's closet.
Chris Marquette as Adam Rove (Recurring Season 1; Regular Season 2) – Only child of Elizabeth (deceased) and Carl Rove. Socially awkward and introverted. Joan's best friend/boyfriend, Grace's best friend since childhood. One of Helen's art students, talented artist.
Becky Wahlstrom as Grace Polk (Recurring Season 1; Regular Season 2) – Only child of Sarah and Rabbi Polanski. Adam and Joan's best friend and Luke's eventual girlfriend. An outspoken activist against all authority, has a particular hatred for school vice principal Gavin Price. She is highly intelligent despite her reputation. After years of putting it off, Grace finally had her bat mitzvah in "The Book of Questions".
Note: Although Chris Marquette and Becky Wahlstrom are credited as guest stars throughout season 1, the only episode of either season which they do not appear in is the pilot.
Recurring cast
David Burke as Father Ken Mallory – Helen's friend and pastor of a nearby church.
Haylie Duff as Stevie Marx
Patrick Fabian as Gavin Price – The Vice Principal of Arcadia High School. Very unpopular among students.
John Getz as District Attorney Gabe Fellowes – A corrupt public servant who was later arrested during the investigation of corruption into the Arcadia city government.
April Grace as Detective Toni Williams – Will Girardi's partner on the Arcadia Police Department and later the Hogan County Sheriff's Department in Season One.
Sprague Grayden as Judith Montgomery – Joan's friend from the summer psychiatric camp.
Elaine Hendrix as Ms. Lischak – Chemistry and Physics teacher.
Aaron Himelstein as Friedman – Luke's best friend
Wentworth Miller as Ryan Hunter – a young, charming dot com millionaire who also talks to God, but with his own sinister agenda.
Derek Morgan as Hogan County Undersheriff Roy Roebuck – He previously served as head of the Arcadia Police Department Internal Affairs Division before being forced to transfer to the Arcadia Fire Department as the arson investigator. After the dissolution of the Arcadia city government, Roy became the Commanding Officer of the Hogan County Sheriff's Department Arcadia Station. He resigned after learning that two of his officers were dirty and had murdered a witness.
Erik Palladino as Lt. Michael Daghlian, the senior detective of the Arcadia PD under Chief Will Girardi. He was fired after removing evidence from an official report.
Sydney Tamiia Poitier as Rebecca Askew, a reporter at the newspaper where Kevin works. Dated Kevin.
Annie Potts as Lt. Lucy Preston – Formerly the head of the Hogan County Sheriff's Department's Internal Affairs Division, she replaced Undersheriff Roy Roebuck as Commanding Officer of the Hogan County Sheriff's Department. She and Will quickly got close, both professionally and personally, but Will soon became uncomfortable with her methods of policing – and her apparent complicity in the death of Judith Montgomery's murderer. In "Romancing the Joan", Preston transfers to Washington, D.C. for a job with the United States Department of Justice.
Mark Totty as Detective Carlisle – Will Girardi's junk food-addicted partner on the Hogan County Sheriff's Department.
Mageina Tovah as Glynis Figliola – Luke's friend and one-time girlfriend
Constance Zimmer as Sister Lilly Watters, a former nun who helps advise Helen Girardi, also Kevin's girlfriend.
Guest cast
Alexis Dziena as Bonnie
Hilary Duff as Dylan Samuels
Shelley Long as Miss Candy
Lauren Mayhew as Elle
Tyler James Williams as hallway boy
Incarnations of God
The many incarnations included:
Crew
Barbara Hall, Executive Producer
Jim Hayman, Executive Producer
Stephen Nathan, Executive Producer
Hart Hanson, Consulting Producer
Peter Schindler, Co-Executive Producer
Randy Anderson, Co-Executive Producer
Theme song
The opening credits roll with the song "One of Us" written by Eric Bazilian and performed by Joan Osborne. It was a hit single for Osborne in the United States from her 1995 album Relish:
What if God was one of us?Just a slob like one of usJust a stranger on the busTrying to make his way home
(repeated)
Osborne re-recorded the song (with a noticeably less rough quality) specifically for the show. To fit the lyrics of the song, Joan first meets God as a teenage boy riding to school on the bus with her (although they don't actually speak to each other at the time).
Production
Scenes of Arcadia's skyline and other outdoor scenes were actually the city of Wilmington, Delaware. Arcadia itself is set in Maryland. Joan's high school is El Segundo High School, California.
Reception and cancellation
Joan of Arcadia debuted on the heels of Touched by an Angel, which had ended its nine-year run in April 2003.
While Joan of Arcadia was one of the highest rated new shows of the 2003–2004 television season, its ratings declined in the second season, in spite of continued critical acclaim. The show was cancelled by CBS on May 18, 2005. Fan campaigns were created in response, in an effort to have the show reinstated. Only two episodes "No Future" and "The Rise and Fall of Joan Girardi" from the second season were repeated by CBS, and remaining reruns were pulled from the schedule. Near the end of the second season, a menacing character was introduced to the series, an amoral "tempter" (aka "The Adversary" with Rolling Stones' "Sympathy for the Devil" as his musical motif), seemingly destined to cause a significant amount of conflict in the show's characters. The show's cancellation left that premise unexplored. Ghost Whisperer took over the show's Friday time slot in September 2005.
After the show's cancellation, props such as pieces of Adam's artwork and Joan's signature messenger bag and costume pieces belonging to cast members were sold on eBay. Grace's trademark leather jacket was not included as the jacket was brought in by actress Becky Wahlstrom from her own teenage years.
Viewers by season
USA Today summarized Joan of Arcadia's ratings as follows: "During its first season, Joan of Arcadia averaged 10.1 million viewers, respectable numbers for Friday, a quiet night for television. [The following] year, viewership sank to 8 million, according to Nielsen Media Research."
DVD releases
Note: each disc in the season, except the last, contains 4 episodes.
References
Joan of Arcadia Wikipedia
(Text) CC BY-SA