India




135,855 (2001)




Hindi, Punjabi




Haryana




Jind




New DelhiChandigarh




83.63 %



Jind (Hindi: ), (Punjabi: ) is a city in Jind District in the Indian state of Haryana. It is the heart of Haryana. It is one of the oldest districts of Haryana. Rani Talab is the major tourist place Pandu-Pindara and Ramrai are the main devotional places attracting devotees for Amavasya bath.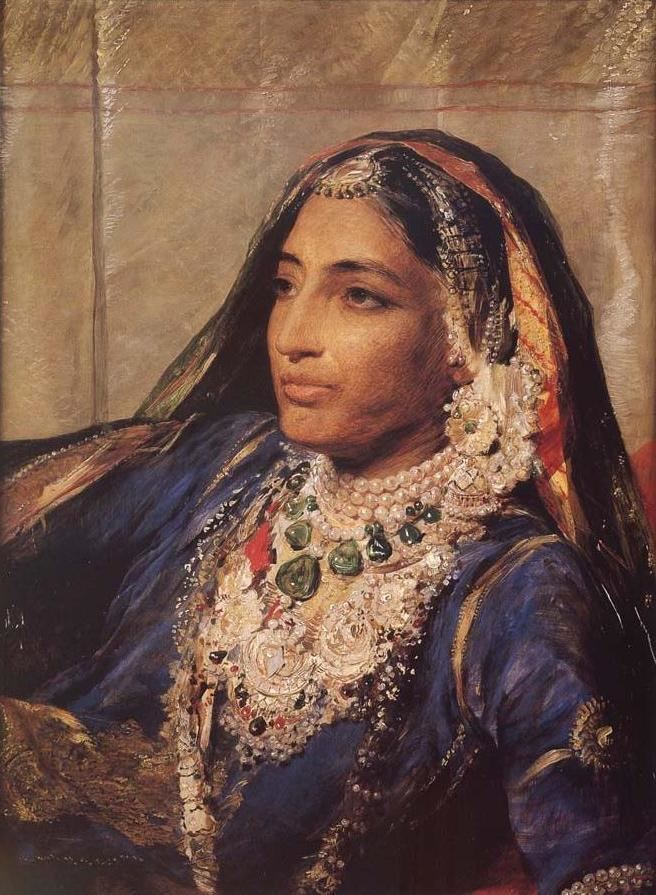 Raja Gajpat Singh, a great grandson of Phul, the founder of the Phulkian Misl, established an independent kingdom by seizing a large tract of country which included the territory occupied by the present district of Jind from the Afghan governor Zain Khan in 1763 and made Jind city, the capital of the state in 1776. He made a fort here in 1775. Later, Sangrur was chosen as capital of Jind State by Raja Sangat Singh (reigned 1822 to 1834). After independence, Jind State was merged with the Indian union and the territory of the present district became part of Sangrur district of Patiala and East Punjab States Union on 15 July 1948. At the time of its creation of Haryana state on 1 November 1966, Sangrur district was bifurcated and its Jind and Narwana tehsils were merged to form Jind district, one of the seven districts of the newly formed state. Jind tehsil was bifurcated to two tehsils: Jind and Safidon in 1967.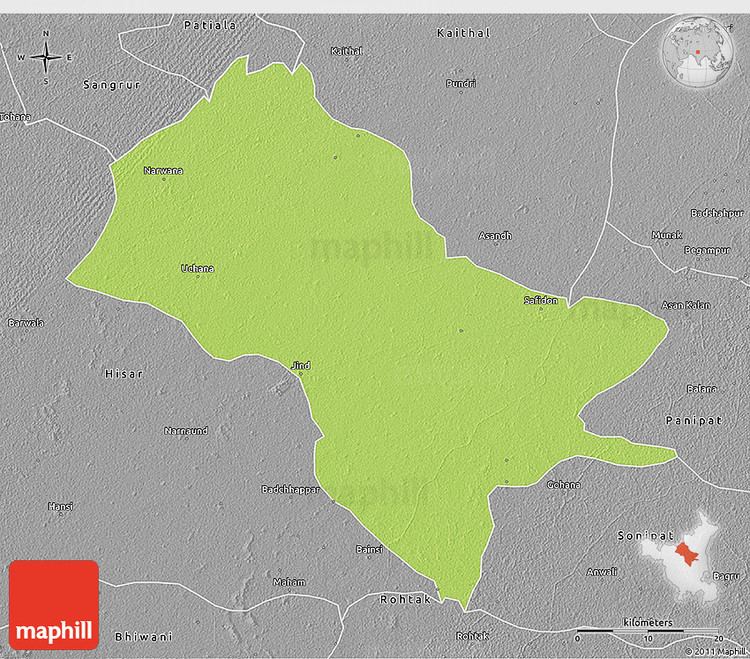 Jind is located at 29.32°N 76.32°E? / 29.32; 76.32. It has an average elevation of 227 metres (744 feet).
Religious places in Jind include:
Rani Talab
Asvini Kumara Tirtha Assan
Bhuteshwara Temple
Baba Ponkar Temple(Ponkar Kheri)
Ekahamsa
Jayanthi Devi Temple
Munjavata Tirtha
Pindara Tirtha
Pushkara Tirtha(Ponkar Kheri)
Tirtha
Vanshmoolak Tirtha (Barsola)
Varaha Tirtha
Yakshini Tirtha
Dada Khera (Jajwan)
Bitha Mandir-Naguran
muana Village Mata Mandir
Jind Wikipedia
(,)http://upload.wikimedia.org/wikipedia/commons/b/b3/Maharani_Jind_Kaur.jpg(,)http://upload.wikimedia.org/wikipedia/commons/7/7c/HaryanaJind.png(,)https://s-media-cache-ak0.pinimg.com/736x/7d/00/a5/7d00a581242e7be5da26c694e47a525a.jpg
(,)http://maps.maphill.com/india/haryana/jind/3d-maps/physical-map/desaturated/desaturated-physical-3d-map-of-jind.jpg(,)http://maps.maphill.com/india/haryana/jind/3d-maps/shaded-relief-map/shaded-relief-3d-map-of-jind.jpg(,)http://maps.maphill.com/india/haryana/jind/maps/shaded-relief-map/political-outside/shaded-relief-map-of-jind-political-outside.jpg(,)http://maps.maphill.com/india/haryana/jind/maps/gray-map/gray-map-of-jind.jpg(,)http://maps.maphill.com/india/haryana/jind/maps/satellite-map/desaturated/desaturated-satellite-map-of-jind.jpg(,)http://maps.maphill.com/india/haryana/jind/maps/physical-map/political-outside/physical-map-of-jind-political-outside.jpg(,)http://24.media.tumblr.com/6acbcd81773ae943818474f13cde474b/tumblr_mzfktmuo9T1smipnlo1_500.jpg(,)https://pravinaswale.files.wordpress.com/2014/05/pa__019580.jpg(,)http://i.ytimg.com/vi/I2MWYfWFhvI/0.jpg
(,)http://www.bharatbrand.com/images/haryana/jind.jpg(,)http://www.listing99.com/images/deals/1426856797_punjabi.jpg(,)http://deeppalace.com/images/DSC_0582.JPG(,)http://www.dwarkamart.in/oc-content/uploads/26/2687.jpg(,)http://im.hunt.in/cg/Jind/City-Guide/janatbar.jpg(,)http://im.hunt.in/cg/Har/About/Tourism/food-1.jpg(,)http://im.hunt.in/cg/gurgaon/City-Guide/MughlaiBriyani.JPG(,)http://im.hunt.in/cg/City-Guide/food3-thanesar.jpg(,)http://3.imimg.com/data3/IT/TG/MY-9475427/restaurants-services-500x500.jpg