Occupation

Actress, musician




Years active

1978–present




Full Name

Jill Marie Schoelen

Born

March 21, 1963 (age 52) (

1963-03-21

)

Residence

Sherman Oaks, Los Angeles, California, United States

Movies

The Stepfather, Cutting Class, The Phantom of the Opera, That Was Then This Is Now, Popcorn




Similar People
Jill Marie Schoelen (born March 21, 1963) is an American actress.
Contents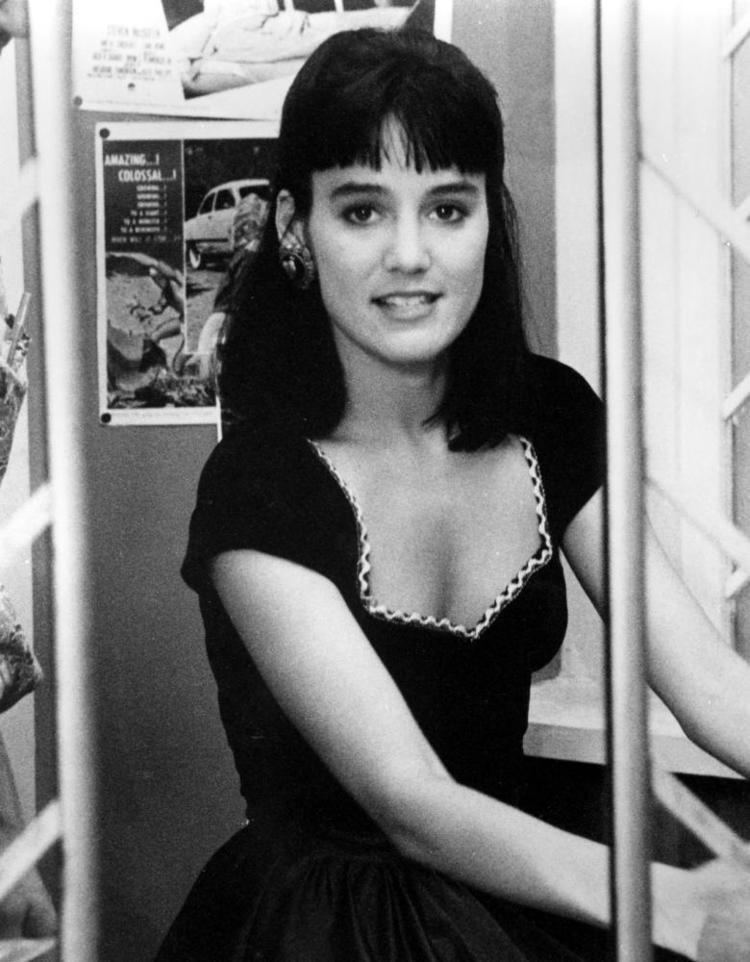 Jill schoelen interview crypticon seattle 2017
Career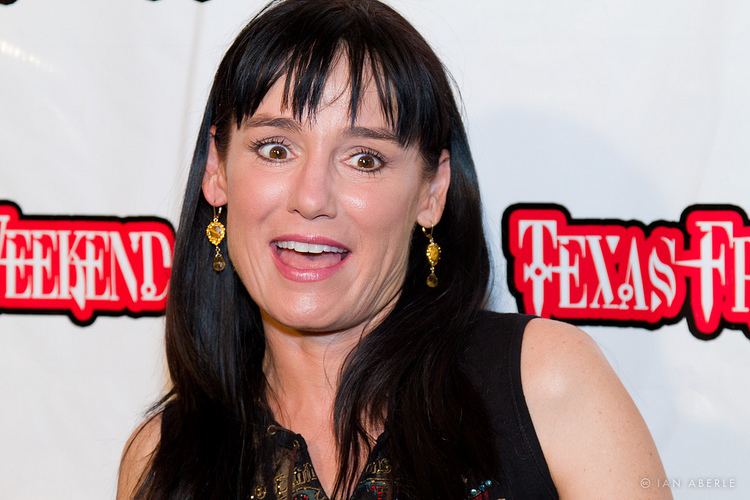 Schoelen's theatrical debut was in the 1981 TV pilot The Best of Times, which starred Crispin Glover and Nicolas Cage. Schoelen went on to star in such movies as D.C. Cab (1983), Chiller (1985), That Was Then... This Is Now (1985), Babes in Toyland (1986), The Stepfather (1987), Billionaire Boys Club (TV miniseries 1987), Cutting Class (1989), The Phantom of the Opera: The Motion Picture (1989), Popcorn (1991), When a Stranger Calls Back (1993), and There Goes My Baby (1994).
She guest starred on episodes of T. J. Hooker, Little House on the Prairie, Murder, She Wrote, Diagnosis: Murder, Sara, Hell Town, and Aaron Spelling's The Heights (1992). In 1988, Sean Penn cast her in a dramatic play he wrote and directed, The Kindness of Women. Schoelen and Penn worked together again on stage, starring opposite each other in David Rabe's Hurlyburly (1988/1989), in a production that David Rabe also directed.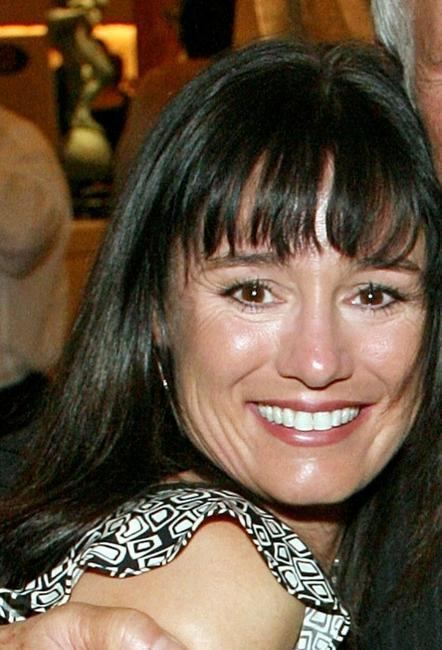 In 2009, she released her debut album, Kelly's Smile, a jazz album that is composed of songs related to her childhood friend, Kelly Troup, who grew up across the street from Schoelen.
Personal life
Schoelen dated Keanu Reeves during the time they starred in Babes in Toyland (1986). She was engaged to Brad Pitt for three months in 1989. In 1993, Schoelen married film composer Anthony Marinelli, and soon after retired from her acting career to be a full-time mom. Schoelen and Marinelli have two sons. In 2002 they separated and then divorced.
Radio and Podcast Appearances
Schoelen appeared on Ken Reid's TV Guidance Counselor podcast on August 10, 2016.
Filmography
Actress
2021
Fault (TV Series)
as
Shelley
2004
She Kept Silent (Short)
as
Yalena
1994
There Goes My Baby
as
Babette
1994
Diagnosis Murder (TV Series)
as
Becky Garfield
- Shaker (1994) - Becky Garfield
1993
Triumph Over Disaster: The Hurricane Andrew Story (TV Movie)
as
Ruth Henderson
1993
When a Stranger Calls Back (TV Movie)
as
Julia Jenz
1992
Adventures in Spying
as
Julie Converse
1992
The Heights (TV Series)
as
Betty B
- Fear of Heights (1992) - Betty B
1989
The Phantom of the Opera
as
Christine Day
1989
Curse II: The Bite
as
Lisa Snipes
1989
Murder, She Wrote (TV Series)
as
Flora Gerakaris
- Truck Stop (1989) - Flora Gerakaris
1989
Cutting Class
as
Paula Carson
1988
CBS Schoolbreak Special (TV Series)
as
Amy Fletcher
- Gambler (1988) - Amy Fletcher
1987
Billionaire Boys Club (TV Mini Series)
as
Amy Whitehall
- Part II (1987) - Amy Whitehall
- Part I (1987) - Amy Whitehall
1987
The Stepfather
as
Stephanie Maine
1986
Babes in Toyland (TV Movie)
as
Mary Piper / Mary Contrary
1986
Shattered Spirits (TV Movie)
as
Allison
1985
That Was Then... This Is Now
as
Angela Shepard
1985
Hell Town (TV Series)
as
Shelley
- The People vs. Willy the Goat (1985) - Shelley
1985
Chiller (TV Movie)
as
Stacey
1985
Sara (TV Series)
as
Emily
- Girls Just Want to Have Fun (1985) - Emily
1983
Happy Endings (TV Movie)
as
Anne Marie Bartlett
1983
Great Day (TV Movie)
as
Carla Simpson
1983
T.J. Hooker (TV Series)
as
Kelly Hobbs
- Sweet Sixteen and Dead (1983) - Kelly Hobbs
1982
Little House on the Prairie (TV Series)
as
Jane Canfield
- Love (1982) - Jane Canfield
1981
The Best of Times (TV Movie)
as
Jill
Soundtrack
2011
Nostalgia Critic (TV Series) (performer - 1 episode)
- Babes in Toyland (2011) - (performer: "C-I-N-C-I-N-N-A-T-I")
2000
Blast (performer: "Ears Is Alive")
1994
There Goes My Baby (performer: "Leader of the Pack")
1994
Baby Brokers (TV Movie) (performer: "I Know You Wanna") / (writer: "I Know You Wanna")
1991
Rich Girl (performer: "Tear it Down")
1986
Babes in Toyland (TV Movie) (performer: "C-I-N-C-I-N-N-A-T-I", "We'll Think Of Something", "It's The Feeling", "C-I-N-C-I-N-N-A-T-I (reprise)")
Thanks
2002
Lone Hero (special thanks)
Self
2022
The Last Drive-In with Joe Bob Briggs (TV Series)
as
Self
- Joe Bob's Haunted Halloween Hangout: Popcorn (2022) - Self
2022
Hollywood Dreams & Nightmares: The Robert Englund Story (Documentary)
as
Self
2017
Midnight Madness: The Making of Popcorn (Video documentary)
as
Self
2017
A Taboo Identity (Documentary)
as
Self
2015
Behind the Mask: The Making of The Phantom of the Opera (Video documentary short)
as
Self
2009
The Stepfather Chronicles (Video documentary short)
as
Self - Actress
Archive Footage
2016
Mr. Skin's Favorite Horror Movie Nude Scenes (Video short)
as
#11 - The Stepfather (1987)
References
Jill Schoelen Wikipedia
(Text) CC BY-SA