Similar

Daniel Petric, Murder of Linda Andersen, Parker–Hulme murder case

Born

1986 (age 35), Markham, Canada
How Jennifer Pan's Fake Life Went Horribly Wrong
Jennifer Pan is a Canadian woman convicted of a kill-for-hire targeting both of her parents, in response to alleged pressures by her parents.
Contents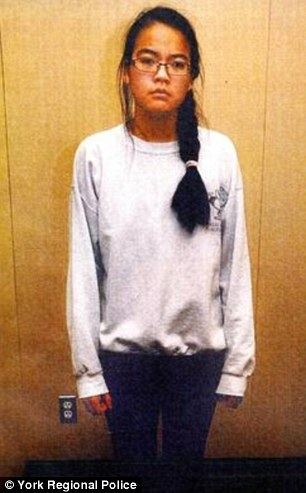 Jennifer pan 3 climax of police interrogation of girl who hired hitmen to kill her parents
Early life and education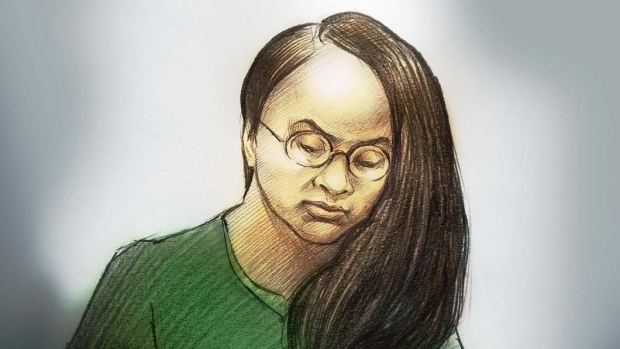 Bich Ha and Huei Hann Pan were Vietnamese-born ethnically Chinese Vietnamese immigrants to Canada. Hann was born and educated in Vietnam, moving to Canada in 1979 as a political refugee. Bich (pronounced "Bick") also immigrated as a refugee. The couple were married in Toronto; they lived in the Scarborough neighborhood of Toronto. Their two children are Jennifer, born 1986, and Felix, born 1989. The couple found work at Magna International, an auto parts manufacturer in Aurora, Ontario, near Toronto. Hann worked as a tool and die maker, while Bich made car parts. The couple were persistent and worked hard for their money to ensure that their children had the upbringing and opportunities they themselves had missed out on. Hann and Bich were thrifty and by 2004 they were financially stable enough to purchase a "large" house with a two-car garage on a residential street in Markham, a town with a "large Asian population." Bich drove a Lexus ES 300 and Hann drove a Mercedes-Benz. They had accumulated $200,000 (Canadian) in savings.
Hann and Bich set many goals for their children and had extremely high expectations of them. Jennifer was made to take piano lessons at the age of four, as well as figure skating classes whereby she trained most days during the week. Jennifer had hopes of becoming an Olympic figure skating champion until she tore a ligament in her knee. She attended Mary Ward Catholic Secondary School, where she played the flute in the school band. According to Jennifer's high school friend Karen K. Ho, Hann was seen as "the classic tiger dad," and Jennifer's mother, Bich, was "his reluctant accomplice." Hann and Bich picked Jennifer up when school lessons ended each day and monitored her extracurricular activities very carefully. Her parents never permitted her to date boys or have a boyfriend whilst attending high school. She was not allowed to attend high school dances or proms out of fear that these activities would distract her from her studies and other commitments. Jennifer was not permitted to attend any parties while her parents believed that she was attending university. At the age of 22, "she had never gone to a club, been drunk, visited a friend's cottage or gone on vacation without her family." Jennifer and her friends reportedly regarded this upbringing as restricting and greatly oppressive.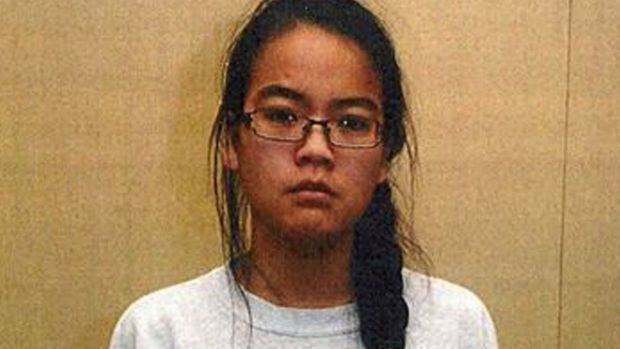 Despite her parents' high expectations and the fact that she had received good grades in lower school, throughout high school Jennifer's grades were somewhat average (in the 70% range) except her grades for music. Multiple times, Jennifer forged report cards using false templates to show her parents that she had received straight A grades when she had not. When she failed calculus class in her senior year of high school, Ryerson University rescinded her early admission. As Jennifer could not bear to be perceived as a failure, she began to lie to those she knew, including her parents, and pretended she was attending university. Instead, she sat in cafés, taught as a piano instructor and worked in a restaurant to earn money. In order to maintain the charade that she was going to university, Jennifer informed her parents she had won tuition scholarships. She later insisted to them that she had fulfilled her father's dream by accepting an offer into the pharmacology program at the University of Toronto, yet this too was a lie. Jennifer went to the extent of purchasing and bringing home second-hand textbooks relating to pharmacology and regularly visited the library. She watched videos and read articles relating to pharmacology in order to create notebooks full of purported class notes that she could show her parents. Jennifer also requested permission from her parents to stay near the "campus" with a friend throughout the week when she was actually staying with her boyfriend, a high school sweetheart whom her parents knew nothing about.
Adult life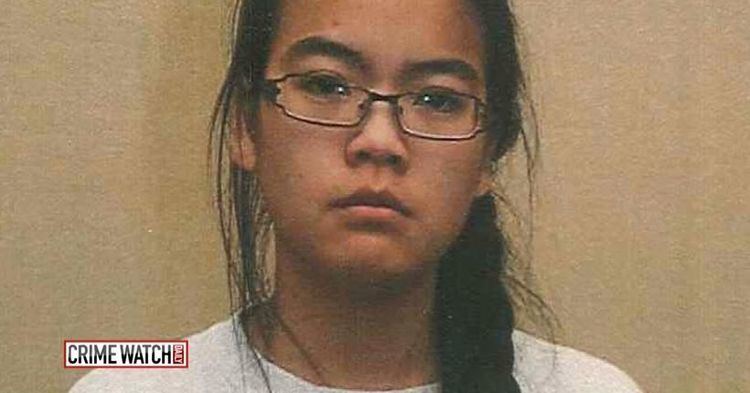 While pretending to complete her pharmacy degree at the University of Toronto, Pan told her parents that she had starting working as a volunteer at Toronto's prestigious Hospital for Sick Children, known as SickKids. Hann and Bich soon became suspicious when they realized Jennifer did not have a hospital ID badge or uniform. On one occasion, Bich followed her daughter to "work", and quickly discovered her imposture and lies. In a state of shock, Jennifer's father wanted to throw her out of the house, but her mother persuaded him to allow her to stay. As she had not completed high school due to failing calculus, she eventually began working to finish high school completely and was later encouraged by her parents to apply to University. She was, however, forbidden to go anywhere except to her piano-teaching job. She was in no way permitted to contact Daniel Wong, who had been her boyfriend since high school. However, the two spoke clandestinely during this period.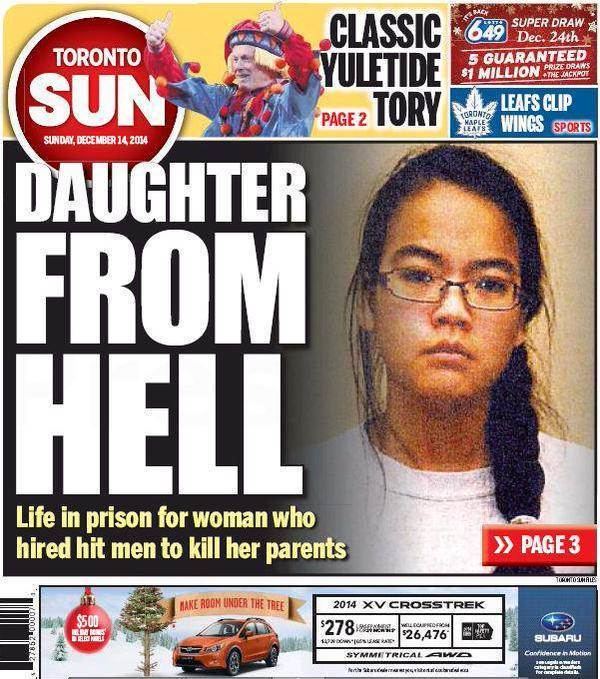 By the time that Jennifer was 24, Daniel had grown weary of trying to pursue a relationship with her. As Jennifer was so daunted and restricted by her parents that she lived at home and only met him in secret, Daniel began to date another young woman whom he soon fell in love with. Pan quickly invented a new story and told Daniel that a man had entered her house, showing what appeared to be a police badge. She then told him that several men had rushed in and gang-raped her. After this, she insisted that a bullet was mailed to her, telling Daniel that it was sent from his new girlfriend.
Murder
In spring 2010, Pan was in contact with Andrew Montemayor, a high school friend who, she claims, had boasted in their high school years about robbing people at knife point, an assertion denied by Montemayor. Montemayor introduced her to Ricardo Duncan, a "goth kid". Pan claims that she gave him $1,500 to kill her father in the parking lot at his workplace. Duncan says that she once gave him $200 for a night out, but that he returned it, and that when she asked him to kill her parents he said no.
Pan and Daniel were back in contact at this time and, according to police, came up with a plan to hire a professional hit man to kill her parents, calculating that she would then inherit $500,000. They planned to move in together. Daniel connected Pan with Lenford Crawford, a man he called Homeboy, and gave her a SIM card and an iPhone so that she could contact Crawford without using her usual cell phone.
On 8 November 2010, Pan unlocked the front door of the family home when she went to bed, then spoke by phone to Crawford's friend, David Mylvaganam. Shortly afterwards, Crawford, Mylvaganam, and Eric Carty entered the home, all carrying guns. They shot Bich and Hann; Bich was killed but Hann would survive his wounds. The three men then took all the cash that was in the house and left. Pan claimed that they tied her up, but that she managed to free her hands and dial 911.
The trial, held in Newmarket began on 19 March 2014, and continued for 10 months. Pan, Daniel, Mylvaganam and Crawford were all convicted, each received a life sentence with no chance of parole for 25 years. Carty was tried separately.
Toronto Life article
A story by Karen K. Ho in Toronto Life magazine, "Jennifer Pan's Revenge: The inside story of a golden child, the killers she hired, and the parents she wanted dead", brought the story to widespread attention by framing it an instance of Chinese tiger parenting of a gifted "golden child" gone tragically wrong.
Asian community
According to the South China Morning Post, the case "sent shockwaves across Canada and the Asian diaspora." An editorial in the Northwest Asian Weekly suggested consideration of the "idea of recognizing the mental and psychological symptoms that parenting may have gone too far," in the Pan household.
Book
In 2016, journalist Jeremy Grimaldi published a true crime book about Jennifer Pan called A Daughter's Deadly Deception: The Jennifer Pan Story. Grimaldi works for YorkRegion.com as a crime and justice reporter.
References
Jennifer Pan Wikipedia
(Text) CC BY-SA