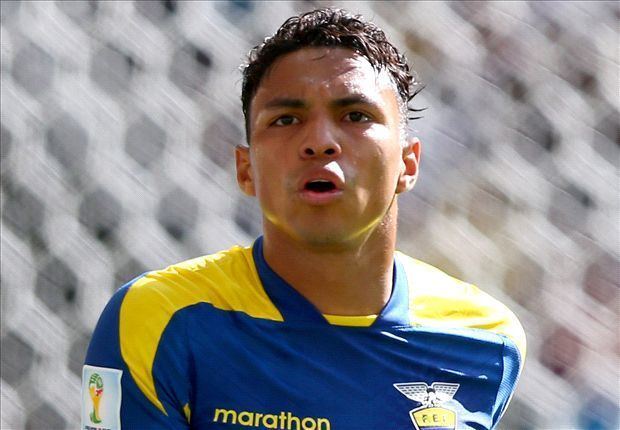 Born in Babahoyo, Los Ríos Province, Montero started playing professionally with Club Sport Emelec, but first impressed whilst at Club Social y Deportivo Independiente José Terán in the Ecuadorian Serie B.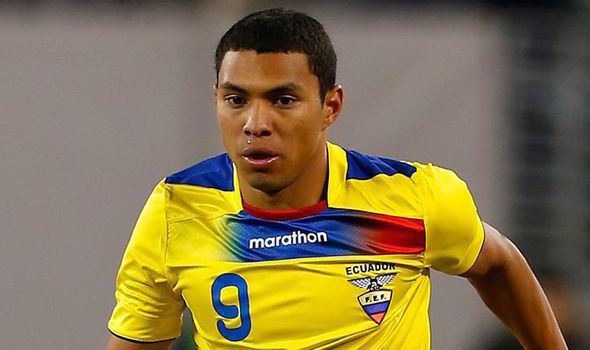 Shortly after arriving he was loaned to Mexican club Dorados de Sinaloa, which was pushing for promotion to the Liga MX: he signed alongside compatriot José Madrid, and made his official debut for his new team on 11 October 2008 by playing the entire match against Irapuato FC.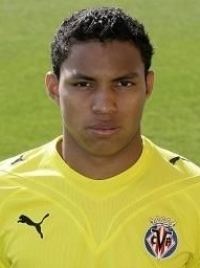 On 27 April 2009, Villarreal CF from Spain signed the 20-year-old Montero to a five-year contract, effective from the start of the 2009–10 campaign in La Liga. On 19 July, he contributed with two goals and five assists as the Valencian Community side trounced amateurs Navata 27–0; he spent the vast majority of his first season with the club, however, with the reserves in division two, being one of the most important offensive elements as they overachieved in their first season in that category, finishing seventh.
Subsequently, Montero was definitely promoted to the main squad, as a complement for more experienced Santi Cazorla and Cani. He made his top division debut on 29 August 2010, replacing the latter in a 0–1 loss at Real Sociedad in the season opener.
Montero failed to find a regular first team place at Villarreal, and moved to fellow league team Levante UD in late January 2011, on a four-month loan. He returned in June but, on the 28th, left in the same predicament to freshly promoted Real Betis.
On 10 March 2012, Montero scored his first goal of the campaign, in a 2–3 home loss against Real Madrid. He was first-choice throughout most of his tenure with the Pepe Mel-led squad, who managed to retain their league status.
On 15 June 2012, Montero was transferred to Monarcas Morelia from the Mexican top flight, on a three-year contract. The move was made official 11 days later and, on 15 July, he scored his first goal against Club América, also making two assists in the match; on 21 August, in a Copa MX contest against his former team Dorados, he netted a hat-trick in a 6–0 win.
On 4 January 2013, Montero scored the opening and inaugural goal of the Clausura, in a 3–3 home draw against Cruz Azul, assisted by international team-mate Joao Rojas. After the latter left Los Canarios he was given the number 10 shirt, starting off the new campaign on 19 July with a goal in a 3–1 victory over Querétaro FC; the following weekend he netted three past Deportivo Toluca FC, but in a 3–4 home defeat.
On 24 July 2014, Montero signed for Premier League team Swansea City on a four-year deal for an undisclosed fee. He made his competitive debut on 16 August in the opening match of the season at Old Trafford, replacing Nathan Dyer after 67 minutes of an eventual 2–1 win over Manchester United.
A late announcement from Swansea City confirms that Montero has joined Getafe on loan for the 2017–18 season.
Montero represented Ecuador in the 2007 Pan American Games, scoring in the final match against Jamaica, a 2–1 win which brought the first international trophy in Ecuadorian football history. He received his first senior international call-up from national team coach Luis Fernando Suárez, in an August 2007 friendly with Bolivia.
Montero made his full debut for Ecuador in a 2010 FIFA World Cup qualifier against Peru, coming on late in the second half in a 5–1 home win. He scored his first goal for the national team on 27 May 2009, in a 1–3 friendly loss with El Salvador. On 7 June he netted his second, in another victory over Peru in the World Cup qualifying campaign, now 2–1 in Lima.
Montero was selected by national coach Reinaldo Rueda for his 2014 World Cup squad, making his debut in the tournament on 15 June in a 1–2 group stage loss against Switzerland, where he started and played 77 minutes.
As of 21 May 2016
As of 23 March 2017
As of 17 November 2015
(bold numbers indicate each Montero goal)
Morelia
Copa MX: Apertura 2013
Ecuador U20
Pan American Games: 2007