Jayne Mansfield's Car is a 2012 drama film directed by Billy Bob Thornton, marking his first directing job since 2001's Daddy and Them. Thornton also stars alongside Robert Duvall, John Hurt, Kevin Bacon, Ray Stevenson, Frances O'Connor, Ron White, and Robert Patrick. The film had its world premiere at the 62nd Berlin International Film Festival in February 2012. The film was released in limited release on September 13, 2013.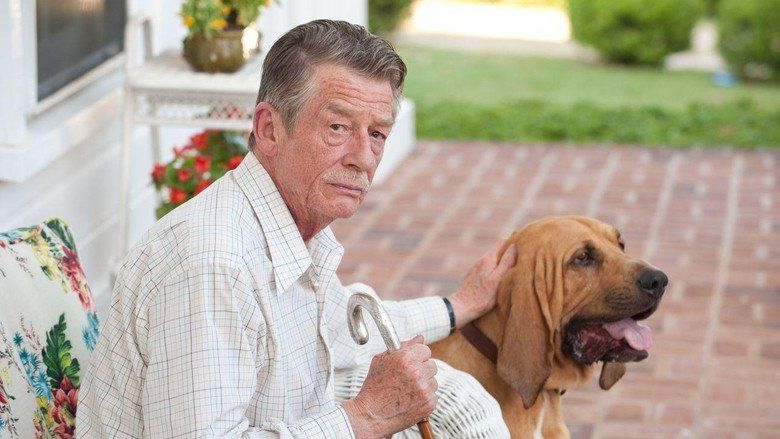 One of the locations in which the movie was shot is Cedartown, Georgia, USA. Exterior home shots were filmed in Troup County, Georgia, while additional scenes were shot in Decatur, Georgia. For the Greek Revival home, the interior shots were filmed at The Bailey-Tebault House located in Griffin, Georgia.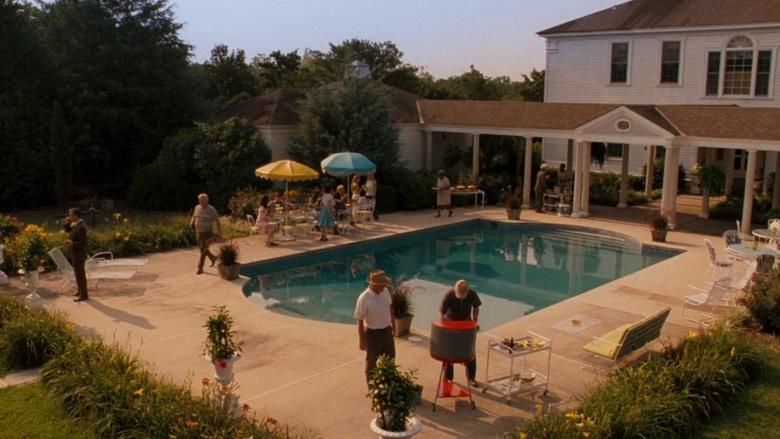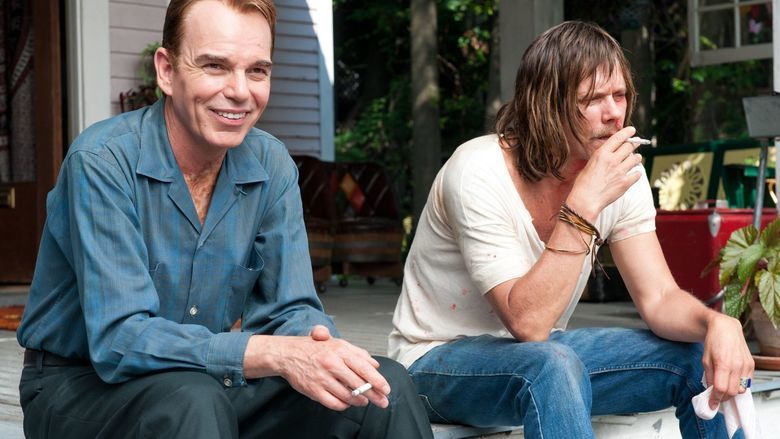 The film is set in 1969 Morrison, Alabama. The Caldwell family includes three World War II veterans—brothers played by Thornton, Bacon and Patrick—their sister Donna (LaNasa), and a patriarch, Jim Caldwell (Duvall), who is a World War I veteran. The Caldwells are involved in a cultural clash with the Bedfords, a family which includes Phillip (Stevenson), a World War II veteran, his sister Camilla (O'Connor), and their father Kingsley (Hurt), also a World War I veteran.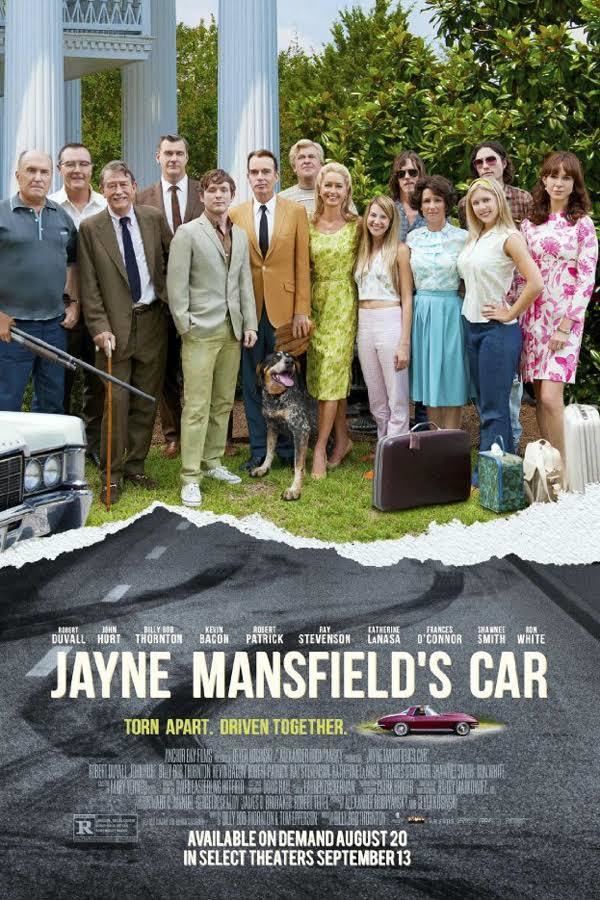 The Bedfords are a London family who, as is revealed in the film, are in the Caldwell hometown for the funeral of Kingsley's wife, who is the ex-wife of Jim Caldwell and the mother of Caldwell's children. Duvall described the film in an interview as "putting Tennessee Williams in the back seat".
The film's title refers to the automobile in which movie star Jayne Mansfield was supposedly decapitated in 1967. When a nearby town has a side show displaying the vehicle, Jim Caldwell takes Kingsley Bedford along to gawk at the grisly artifact.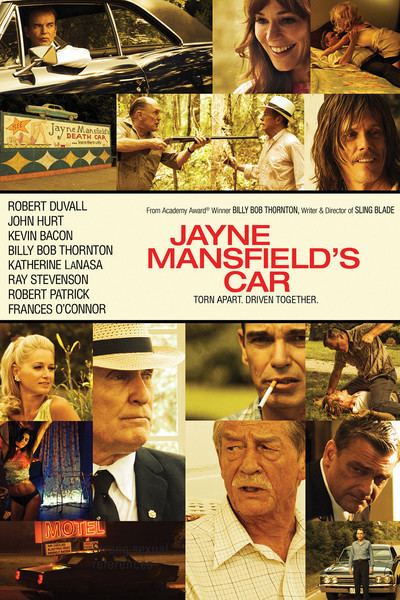 Robert Duvall as Jim Caldwell
John Hurt as Kingsley Bedford
Billy Bob Thornton as Skip Caldwell
Kevin Bacon as Carroll Caldwell
Robert Patrick as Jimbo Caldwell
Ray Stevenson as Phillip Bedford
Frances O'Connor as Camilla Bedford
Katherine LaNasa as Donna Baron
Marshall Allman as Alan Caldwell
Shawnee Smith as Vicky Caldwell
John Patrick Amedori as Mickey Caldwell
Ron White as Neil Barron
Irma P. Hall as Dorothy Lambert
Carissa Capobianco as April Barron
Karli Barnett as Autumn Barron
Tippi Hedren as Naomi Caldwell (uncredited, her scenes were cut)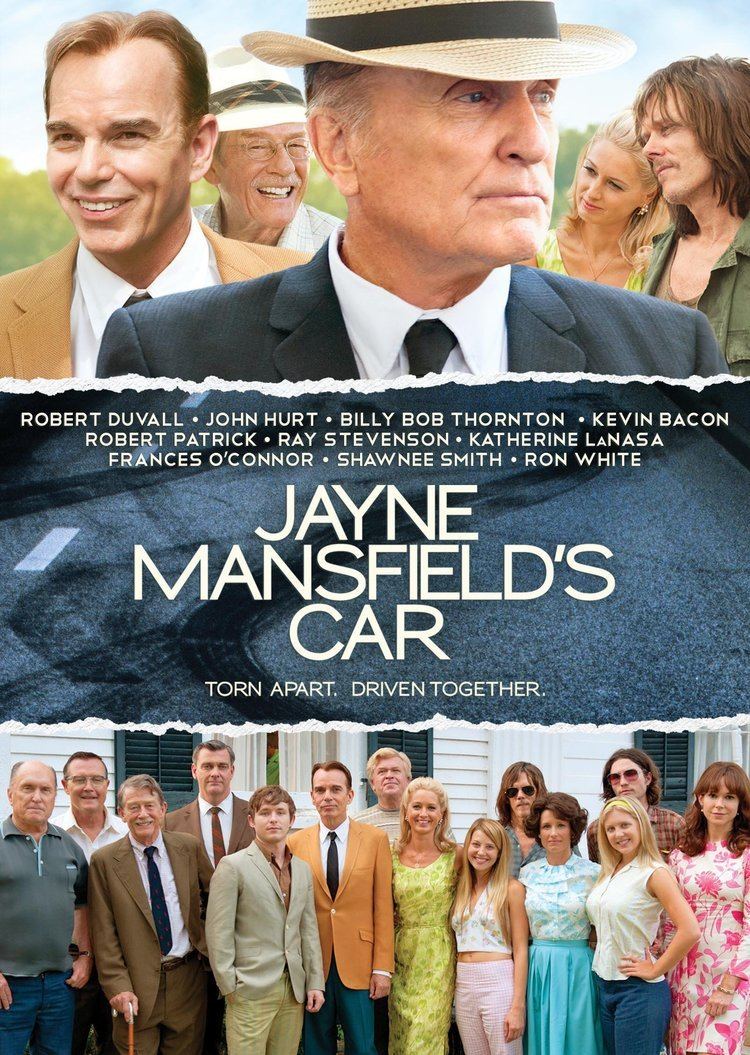 The review aggregator website Rotten Tomatoes reported a 35% approval rating with an average rating of 5.4/10 based on 34 reviews. The website's consensus reads, "Jayne Mansfield's Car assembles an impressive number of talented actors, but the screenplay -- co-written by director and star Billy Bob Thornton -- never gives them much of anything to do."