Born

June 27, 1963 (age 52) (

1963-06-27

)

Movies and TV shows




Similar People
'The Shield' Season 6 Premiere
The Crossing Teaser Trailer [HD] Steve Zahn, Sandrine Holt, Jay Karnes
Jay Karnes (born June 27, 1963) is an American actor, best known for his role as LAPD detective Holland "Dutch" Wagenbach on the FX television series The Shield.
Contents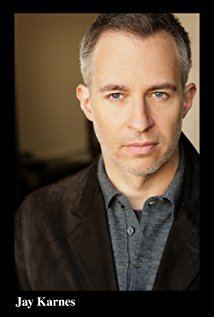 Early life and education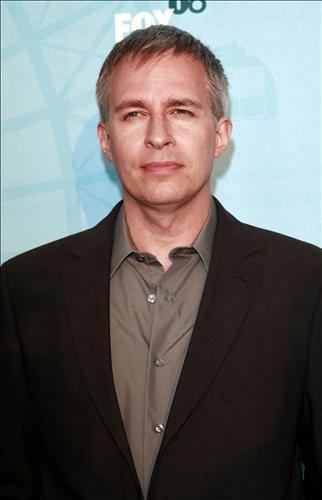 Karnes was born in Omaha, Nebraska. He attended the University of Kansas and was part of the class of 1989.
Career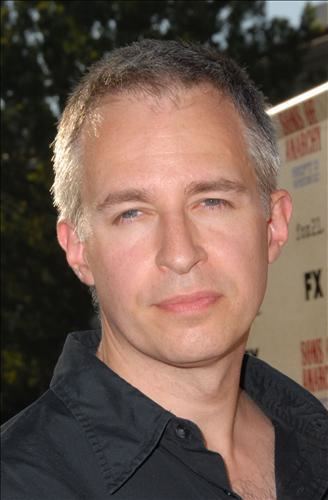 In the mid-1990s Karnes was a company member with the Oregon Shakespeare Festival, playing major roles in such plays as Love's Labours Lost and Tom Stoppard's Arcadia. Karnes also starred in the films The Joyriders (1999) and The Next Best Thing (2000).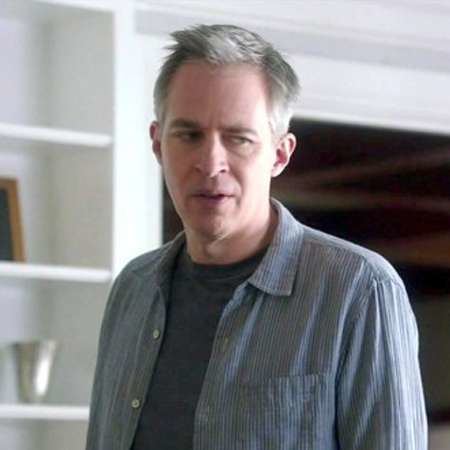 From 2002 to 2008 Karnes played the role of Detective Holland "Dutch" Wagenbach on The Shield.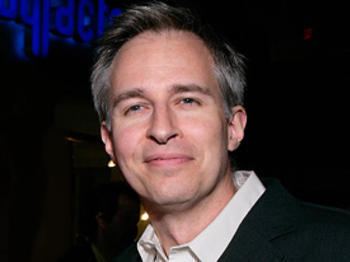 In 2008, Karnes played the recurring role of ATF Agent Josh Kohn on FX Network's series Sons of Anarchy, created by writer/actor Kurt Sutter of The Shield. Karnes was an antagonist to SAMCRO vice president Jax Teller and his sometime girlfriend Tara Knowles. That same year he also appeared in the films Chasing 3000 and Broken Angel.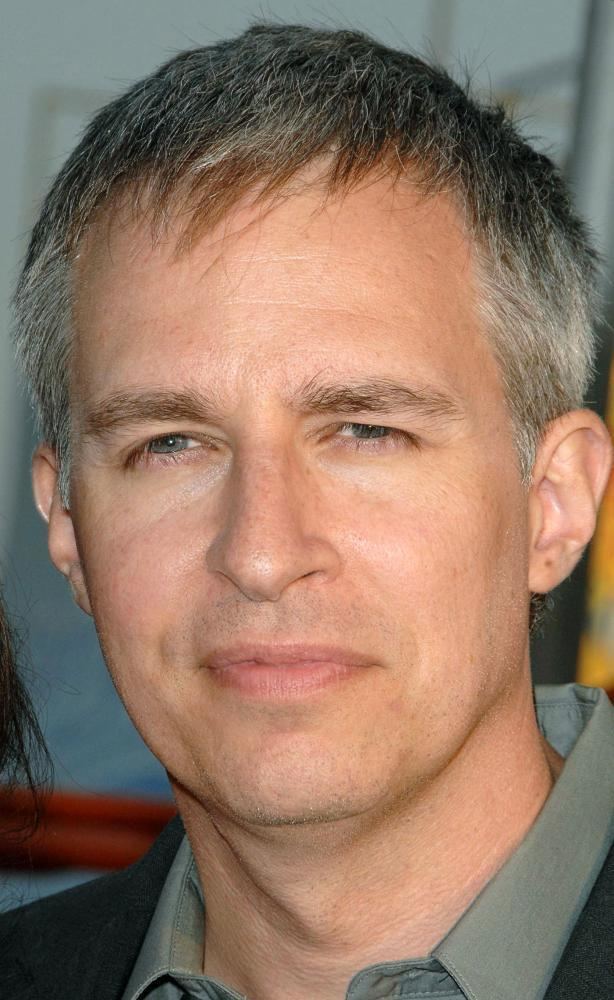 Karnes was featured in season 2 of V (2009) and was set to appear as a main character in season 3.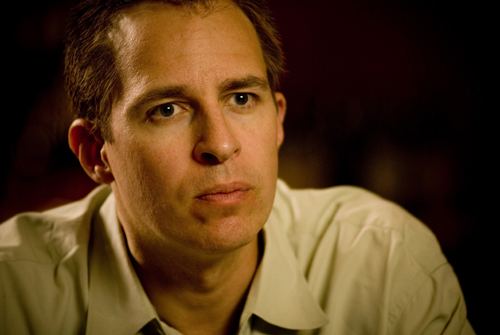 From 2009 to 2010 Karnes had a recurring role on Burn Notice as Tyler Brennan, a sinister gunrunner with a predilection for kidnapping relatives of those he wishes to leverage.
In 2011 Karnes appeared in Body of Proof episode "Hunting Party". In 2012 he played Secretary of Defense William Curry in a recurring role on ABC's Last Resort. In 2013 Karnes also appeared in the pilot episode of Jeff Eastin's drama series Graceland as Supervising Agent Gerry Silvo. In 2014 Karnes also appeared in FOX's series, Gang Related, as Agent Carter of IAD, as well as in the film Jayhawkers as the chancellor of the University of Kansas.
Throughout his acting career Karnes has made guest appearances on several TV shows, including Frasier, Judging Amy, Chicago Hope, Cold Case, Criminal Minds, The Pretender, Grimm, Star Trek: Voyager as Lieutenant Ducane in the fifth-season episode Relativity, House, Scandal and Stalker.
Personal life
Karnes is married to actress Julia Campbell and the couple have two children. He is a libertarian and has spoken before the Cato Institute.
Filmography
Actor
2022
Star Trek: Picard (TV Series)
as
Agent Wells
- Mercy (2022) - Agent Wells
- Monsters (2022) - Agent Wells
2021
FBI: Most Wanted (TV Series)
as
Cecil Walsh
- Lovesick (2021) - Cecil Walsh
2021
Magnum P.I. (TV Series)
as
Colin Braggs
- Tell No One (2021) - Colin Braggs
2019
Headlock
as
Doctor Nelson
2014
Chicago P.D. (TV Series)
as
FBI Agent William Graff
- Trigger (2018) - FBI Agent William Graff
- 8:30 PM (2014) - FBI Agent William Graff
2016
12 Monkeys (TV Series)
as
Agent Robert Gale / Agent Gale
- After (2018) - Agent Robert Gale
- Nature (2017) - Agent Robert Gale
- Fatherland (2016) - Agent Robert Gale
- Emergence (2016) - Agent Gale
- One Hundred Years (2016) - Agent Robert Gale
2018
The Crossing (TV Series)
as
Craig Lindauer
- These Are the Names (2018) - Craig Lindauer
- The Androcles Option (2018) - Craig Lindauer
- Hope Smiles from the Threshold (2018) - Craig Lindauer
- The Long Morrow (2018) - Craig Lindauer
- Some Dreamers of the Golden Dream (2018) - Craig Lindauer
- LKA (2018) - Craig Lindauer
- Ten Years Gone (2018) - Craig Lindauer
- The Face of Oblivion (2018) - Craig Lindauer (credit only)
- Pax Americana (2018) - Craig Lindauer
- A Shadow Out of Time (2018) - Craig Lindauer
- Pilot (2018) - Craig Lindauer
2016
Tyrant (TV Series)
as
James Kitfer
- Truth and Dignity (2016) - James Kitfer
- A Rock and A Hard Place (2016) - James Kitfer
- A Prayer for Our Daughters (2016) - James Kitfer
2015
Complications (TV Series)
as
Cancer Clinics Owner
- Critical Condition (2015) - Cancer Clinics Owner (voice)
2014
Stalker (TV Series)
as
Dr. Paul Lewis
- Crazy for You (2014) - Dr. Paul Lewis
2014
Gang Related (TV Series)
as
Paul Carter
- Malandros (2014) - Paul Carter
- Almádena (2014) - Paul Carter
- La Luz Verde (2014) - Paul Carter
- El Buey y El Alacran (2014) - Paul Carter
- Dia de Todos los Santos (2014) - Paul Carter
- El Zorro y el Gallinero (2014) - Paul Carter
- Regreso del Infierno (2014) - Paul Carter
- Pecados del Padre (2014) - Paul Carter
- Sangre Por Sangre (2014) - Paul Carter
- Pilot (2014) - Paul Carter
2014
Jayhawkers
as
Chancellor Franklin Murphy
2013
Grimm (TV Series)
as
Detective Bauer
- PTZD (2013) - Detective Bauer
2013
Graceland (TV Series)
as
Gerry Silvo
- Pilot (2013) - Gerry Silvo
2013
Scandal (TV Series)
as
Phil Stanner
- Top of the Hour (2013) - Phil Stanner
2013
Law & Order: Special Victims Unit (TV Series)
as
Noah Bunning
- Secrets Exhumed (2013) - Noah Bunning
2012
Last Resort (TV Series)
as
Secretary of Defense William Curry
- Cinderella Liberty (2012) - Secretary of Defense William Curry (voice)
- Big Chicken Dinner (2012) - Secretary of Defense William Curry (voice)
- Nuke It Out (2012) - Secretary of Defense William Curry (voice)
- Skeleton Crew (2012) - Secretary of Defense William Curry
- Voluntold (2012) - Secretary of Defense William Curry (voice)
- Eight Bells (2012) - Secretary of Defense William Curry (voice)
- Blue on Blue (2012) - Secretary of Defense William Curry (voice)
2012
Criminal Minds (TV Series)
as
Hamilton Bartholomew
- Unknown Subject (2012) - Hamilton Bartholomew
2011
Hide (TV Movie)
as
Charlie Marvin
2011
CSI: Miami (TV Series)
as
Andrew Nolan
- Long Gone (2011) - Andrew Nolan
2011
Body of Proof (TV Series)
as
Martin Loeb
- Hunting Party (2011) - Martin Loeb
2011
The Protector (TV Series)
as
James
- Revisions (2011) - James
2011
The Glades (TV Series)
as
Dr. Sloan
- Dirty Little Secrets (2011) - Dr. Sloan
2008
CSI: Crime Scene Investigation (TV Series)
as
I.A. Detective Schultz / IA Officer Wagenbach
- In a Dark, Dark House (2011) - I.A. Detective Schultz
- For Gedda (2008) - IA Officer Wagenbach
2011
V (TV Series)
as
Chris Bolling
- Mother's Day (2011) - Chris Bolling
- Siege (2011) - Chris Bolling
- Concordia (2011) - Chris Bolling
- Unholy Alliance (2011) - Chris Bolling
2009
Burn Notice (TV Series)
as
Tyler Brennen
- Out of the Fire (2010) - Tyler Brennen
- Dead or Alive (2010) - Tyler Brennen
- End Run (2009) - Tyler Brennen
- Sins of Omission (2009) - Tyler Brennen
2010
Law & Order: LA (TV Series)
as
Jim Roman
- Echo Park (2010) - Jim Roman
2010
Chasing 3000
as
Adult Roger
2010
Brothers & Sisters (TV Series)
as
Roy Scovell
- A Valued Family (2010) - Roy Scovell
- The Pasadena Primary (2010) - Roy Scovell
- Run Baby Run (2010) - Roy Scovell
- The Science Fair (2010) - Roy Scovell
2009
Donkey Punch (Short)
as
William
2009
House M.D. (TV Series)
as
Nick Greenwald
- The Social Contract (2009) - Nick Greenwald
2002
The Shield (TV Series)
as
Detective Holland 'Dutch' Wagenbach
- Family Meeting (2008) - Detective Holland 'Dutch' Wagenbach
- Possible Kill Screen (2008) - Detective Holland 'Dutch' Wagenbach
- Petty Cash (2008) - Detective Holland 'Dutch' Wagenbach
- Party Line (2008) - Detective Holland 'Dutch' Wagenbach
- Moving Day (2008) - Detective Holland 'Dutch' Wagenbach
- Parricide (2008) - Detective Holland 'Dutch' Wagenbach
- Bitches Brew (2008) - Detective Holland 'Dutch' Wagenbach
- Animal Control (2008) - Detective Holland 'Dutch' Wagenbach
- Game Face (2008) - Detective Holland 'Dutch' Wagenbach
- Genocide (2008) - Detective Holland 'Dutch' Wagenbach
- Money Shot (2008) - Detective Holland 'Dutch' Wagenbach
- Snitch (2008) - Detective Holland 'Dutch' Wagenbach
- Coefficient of Drag (2008) - Detective Holland 'Dutch' Wagenbach
- Spanish Practices (2007) - Detective Holland 'Dutch' Wagenbach
- Recoil (2007) - Detective Holland 'Dutch' Wagenbach
- The Math of the Wrath (2007) - Detective Holland 'Dutch' Wagenbach
- Exiled (2007) - Detective Holland 'Dutch' Wagenbach
- Chasing Ghosts (2007) - Detective Holland 'Dutch' Wagenbach
- Haunts (2007) - Detective Holland 'Dutch' Wagenbach
- The New Guy (2007) - Detective Holland 'Dutch' Wagenbach
- Back to One (2007) - Detective Holland 'Dutch' Wagenbach
- Baptism by Fire (2007) - Detective Holland 'Dutch' Wagenbach
- On the Jones (2007) - Detective Holland 'Dutch' Wagenbach
- Postpartum (2006) - Detective Holland 'Dutch' Wagenbach
- Of Mice and Lem (2006) - Detective Holland 'Dutch' Wagenbach
- Smoked (2006) - Detective Holland 'Dutch' Wagenbach
- Kavanaugh (2006) - Detective Holland 'Dutch' Wagenbach
- Man Inside (2006) - Detective Holland 'Dutch' Wagenbach
- Rap Payback (2006) - Detective Holland 'Dutch' Wagenbach
- Trophy (2006) - Detective Holland 'Dutch' Wagenbach
- Wins and Losses (2006) - Detective Holland 'Dutch' Wagenbach
- Tapa Boca (2006) - Detective Holland 'Dutch' Wagenbach
- Jailbait (2006) - Detective Holland 'Dutch' Wagenbach
- Enemy of Good (2006) - Detective Holland 'Dutch' Wagenbach
- Extraction (2006) - Detective Holland 'Dutch' Wagenbach
- Ain't That a Shame (2005) - Detective Holland 'Dutch' Wagenbach
- Judas Priest (2005) - Detective Holland 'Dutch' Wagenbach
- A Thousand Deaths (2005) - Detective Holland 'Dutch' Wagenbach
- Back in the Hole (2005) - Detective Holland 'Dutch' Wagenbach
- String Theory (2005) - Detective Holland 'Dutch' Wagenbach
- Cut Throat (2005) - Detective Holland 'Dutch' Wagenbach
- Hurt (2005) - Detective Holland 'Dutch' Wagenbach
- Insurgents (2005) - Detective Holland 'Dutch' Wagenbach
- Tar Baby (2005) - Detective Holland 'Dutch' Wagenbach
- Doghouse (2005) - Detective Holland 'Dutch' Wagenbach
- Bang (2005) - Detective Holland 'Dutch' Wagenbach
- Grave (2005) - Detective Holland 'Dutch' Wagenbach
- The Cure (2005) - Detective Holland 'Dutch' Wagenbach
- On Tilt (2004) - Detective Holland 'Dutch' Wagenbach
- All In (2004) - Detective Holland 'Dutch' Wagenbach
- Fire in the Hole (2004) - Detective Holland 'Dutch' Wagenbach
- Riceburner (2004) - Detective Holland 'Dutch' Wagenbach
- Strays (2004) - Detective Holland 'Dutch' Wagenbach
- What Power Is- (2004) - Detective Holland 'Dutch' Wagenbach
- Slipknot (2004) - Detective Holland 'Dutch' Wagenbach
- Cracking Ice (2004) - Detective Holland 'Dutch' Wagenbach
- Safe (2004) - Detective Holland 'Dutch' Wagenbach
- Posse Up (2004) - Detective Holland 'Dutch' Wagenbach
- Mum (2004) - Detective Holland 'Dutch' Wagenbach
- Streaks and Tips (2004) - Detective Holland 'Dutch' Wagenbach
- Bottom Bitch (2004) - Detective Holland 'Dutch' Wagenbach
- Blood and Water (2004) - Detective Holland 'Dutch' Wagenbach
- Playing Tight (2004) - Detective Holland 'Dutch' Wagenbach
- Dominoes Falling (2003) - Detective Holland 'Dutch' Wagenbach
- Breakpoint (2003) - Detective Holland 'Dutch' Wagenbach
- Inferno (2003) - Detective Holland 'Dutch' Wagenbach
- Coyotes (2003) - Detective Holland 'Dutch' Wagenbach
- Co-Pilot (2003) - Detective Holland 'Dutch' Wagenbach
- Scar Tissue (2003) - Detective Holland 'Dutch' Wagenbach
- Barnstormers (2003) - Detective Holland 'Dutch' Wagenbach
- Homewrecker (2003) - Detective Holland 'Dutch' Wagenbach
- Greenlit (2003) - Detective Holland 'Dutch' Wagenbach
- Carte Blanche (2003) - Detective Holland 'Dutch' Wagenbach
- Partners (2003) - Detective Holland 'Dutch' Wagenbach
- Dead Soldiers (2003) - Detective Holland 'Dutch' Wagenbach
- The Quick Fix (2003) - Detective Holland 'Dutch' Wagenbach
- Circles (2002) - Detective Holland 'Dutch' Wagenbach
- Two Days of Blood (2002) - Detective Holland 'Dutch' Wagenbach
- Carnivores (2002) - Detective Holland 'Dutch' Wagenbach
- Dragonchasers (2002) - Detective Holland 'Dutch' Wagenbach
- Throwaway (2002) - Detective Holland 'Dutch' Wagenbach
- Cupid & Psycho (2002) - Detective Holland 'Dutch' Wagenbach
- Pay in Pain (2002) - Detective Holland 'Dutch' Wagenbach
- Cherrypoppers (2002) - Detective Holland 'Dutch' Wagenbach
- Blowback (2002) - Detective Holland 'Dutch' Wagenbach
- Dawg Days (2002) - Detective Holland 'Dutch' Wagenbach
- The Spread (2002) - Detective Holland 'Dutch' Wagenbach
- Our Gang (2002) - Detective Holland 'Dutch' Wagenbach
- Pilot (2002) - Detective Holland 'Dutch' Wagenbach
2008
Sons of Anarchy (TV Series)
as
Agent Joshua Kohn
- Hell Followed (2008) - Agent Joshua Kohn
- The Pull (2008) - Agent Joshua Kohn
- Old Bones (2008) - Agent Joshua Kohn
- AK-51 (2008) - Agent Joshua Kohn
- Giving Back (2008) - Agent Joshua Kohn
- Patch Over (2008) - Agent Joshua Kohn
- Fun Town (2008) - Agent Joshua Kohn
2008
Broken Angel
as
Michael Levy
2007
The Shield (Video Game)
as
Detective Holland 'Dutch' Wagenbach (voice)
2005
Numb3rs (TV Series)
as
Martin Rausch
- Bettor or Worse (2005) - Martin Rausch
1999
Judging Amy (TV Series)
as
ASA Ron Russell / Don Russell / Dr. McGrath
- Dream a Little Dream (2005) - ASA Ron Russell
- Dog Days (2000) - Don Russell
- Short Calendar (1999) - Dr. McGrath
2004
Cold Case (TV Series)
as
Artie Russo
- It's Raining Men (2004) - Artie Russo
2001
Frasier (TV Series)
as
Corporate Guy
- Bully for Martin (2001) - Corporate Guy
2000
Nash Bridges (TV Series)
as
Mark Torry
- Hard Cell (2000) - Mark Torry
2000
Ally McBeal (TV Series)
as
Simon Prune
- Boy Next Door (2000) - Simon Prune
2000
The Next Best Thing
as
Kevin's Lawyer
1999
The Strip (TV Series)
as
Jerome Parker
- Even Better Than the Real Thing (1999) - Jerome Parker
1999
Pensacola: Wings of Gold (TV Series)
as
Jonah Stoddard
- Tattoo (1999) - Jonah Stoddard
1999
Star Trek: Voyager (TV Series)
as
Lieutenant Ducane
- Relativity (1999) - Lieutenant Ducane
1999
The Joyriders
as
Donald Trout
1998
Chicago Hope (TV Series)
as
David Ross
- Physician, Heal Thyself (1998) - David Ross
1998
From the Earth to the Moon (TV Mini Series)
as
Investigator (Episode 2)
1998
The Pretender (TV Series)
as
Brad Anderson
- Collateral Damage (1998) - Brad Anderson
1990
Generations (TV Series)
as
Reverend Keller
- Episode #1.206 (1990) - Reverend Keller (credit only)
- Episode #1.205 (1990) - Reverend Keller
- Episode #1.204 (1990) - Reverend Keller (credit only)
Self
2009
Last Call: The Final Episode (Video documentary short)
as
Self
2008
Speechless (TV Movie documentary)
as
Self
2007
Delivering the Baby (Video documentary)
as
Self - Dutch
2006
Making a Scene (TV Series documentary)
as
Self
- The Shield (2006) - Self
2005
Under the Skin (Video documentary short)
as
Detective Holland 'Dutch' Wagenbach
References
Jay Karnes Wikipedia
(Text) CC BY-SA