Original language(s)

English

Final episode date

13 May 2000




First episode date

19 September 1996




Created by

Steven Long MitchellCraig W. Van Sickle

Starring

Michael T. WeissAndrea ParkerPatrick BauchauJon Gries

Theme music composer

John Debney (season one)Rick Patterson (season two and three)Velton Ray Bunch (season four)Mark Leggett (season four, co-composer)

Composer(s)

John Debney (pilot]Charles Sydnor (1.1 [co-composer], 1.2, 1.3)Velton Ray Bunch (all other episodes and TV movies)

Cast
The pretender s01e01 pilot
The Pretender is an American action television series that aired on NBC from 1996 to 2000 as a part of the NBC action programming block, Thrillogy.
Contents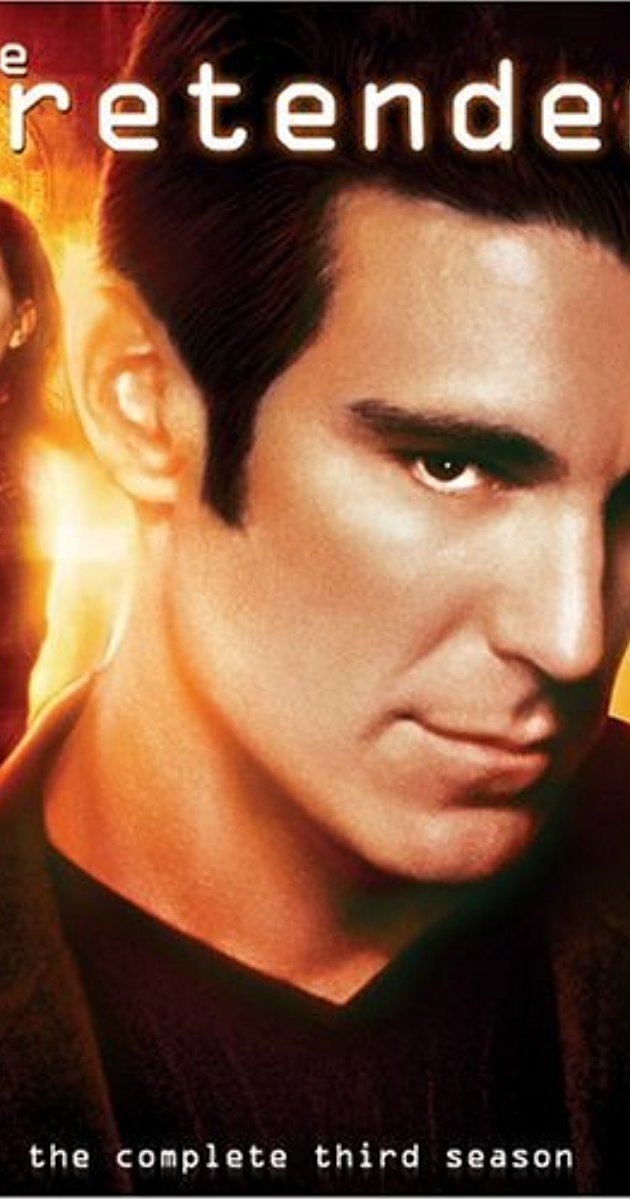 Following NBC's cancellation of the series, two television movies picking up where the series left off were aired on TNT: The Pretender 2001 and The Pretender: Island of the Haunted. In 2013, creators Steven Long Mitchell and Craig W. Van Sickle began updating the story with a series of books and graphic novels. The first, The Pretender: Rebirth, was published on October 7, 2013.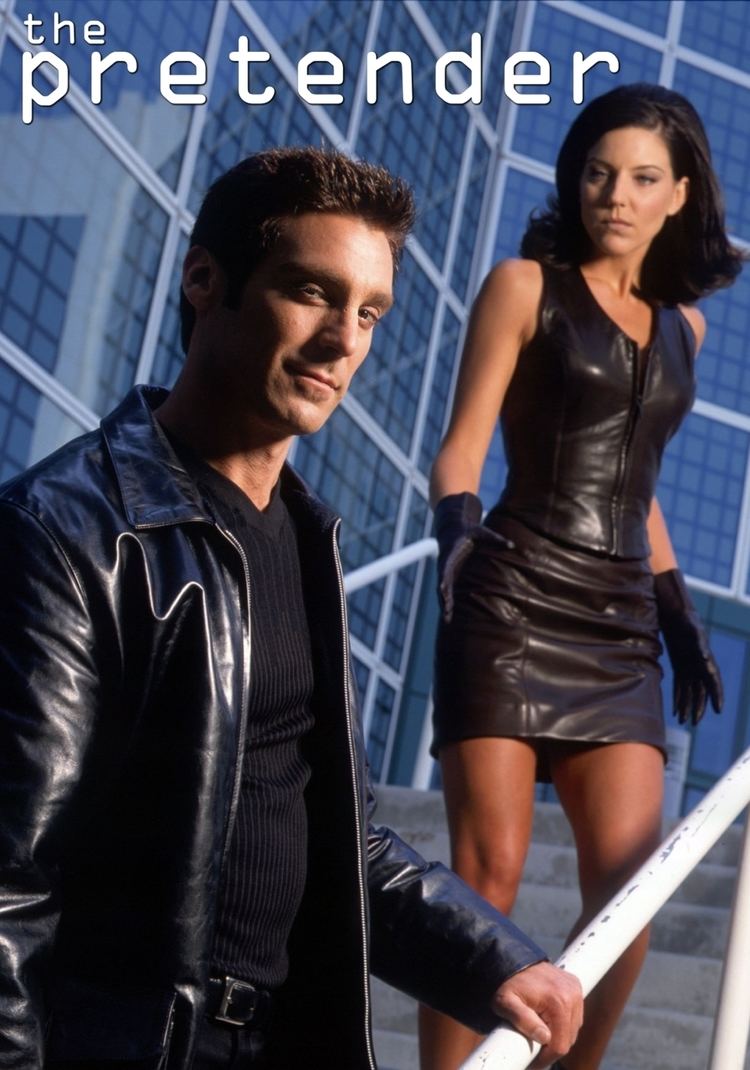 According to show creators Steven Long Mitchell and Craig Van Sickle, the character of Jarod was inspired by serial impostor Ferdinand Waldo Demara.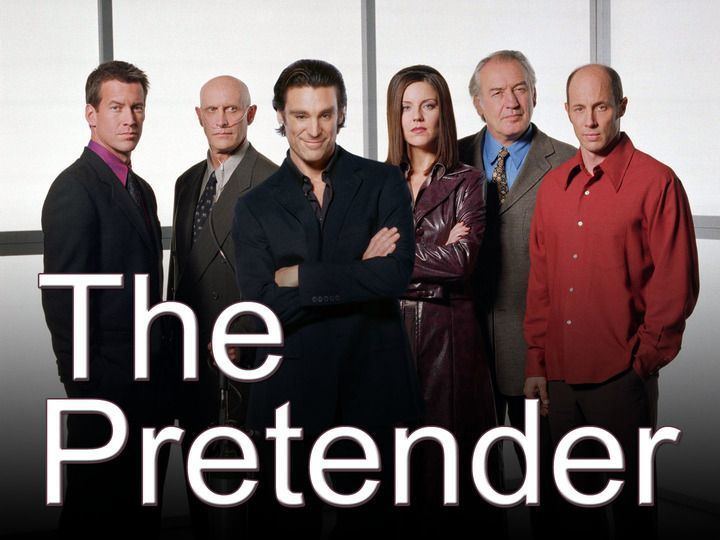 Premise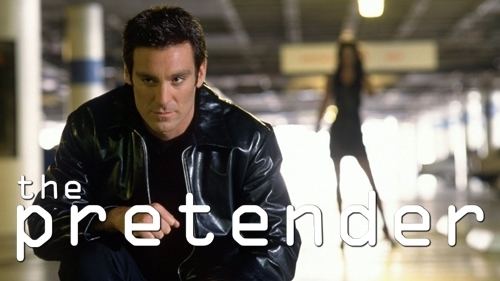 Jarod (Michael T. Weiss) is a child prodigy who is abducted at a young age and raised in a think tank called the Centre, based in the fictional town of Blue Cove, Delaware. Told that his parents have died, Jarod is assigned to the care of a man named Sydney (Patrick Bauchau), a psychiatrist working for the Centre. During Jarod's youth, Sydney mentors the boy and regularly coaches him through complex simulations designed to exploit his intellect for real life application. But as an adult, Jarod discovers that the Centre is using data gathered from his responses for nefarious purposes, such as illegal black ops and engineering the deaths of others. Feeling responsible, Jarod escapes the Centre. Soon afterward, he discovers that the people whom he had long believed to be his parents actually were not, as Jarod has an anomaly in his blood that a father or mother would share--which neither of his supposed parents do.
Pilot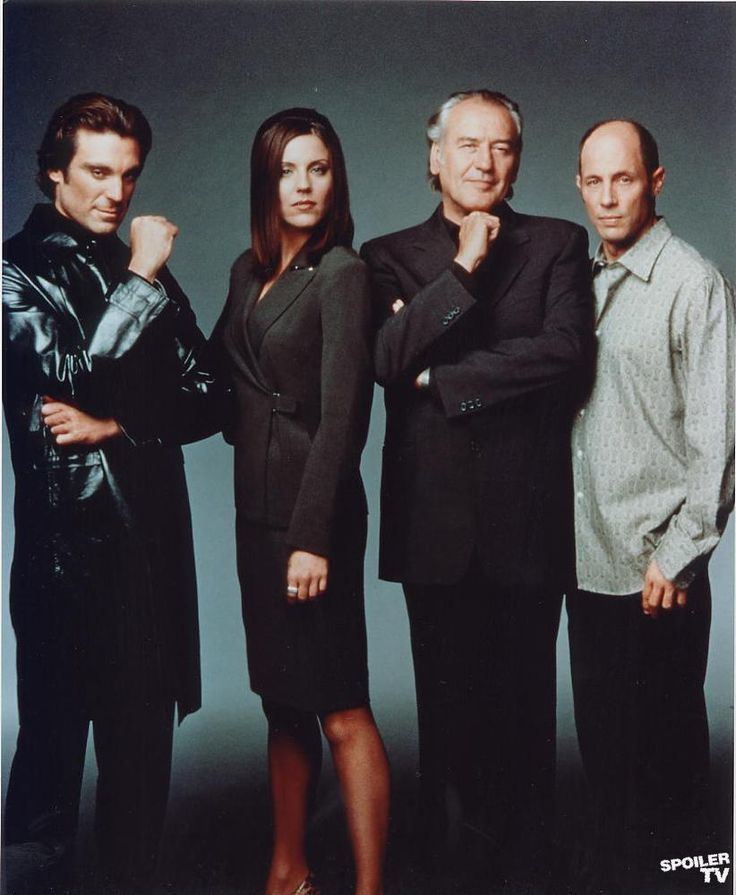 The Centre is continually tracking down Jarod's location. The team in charge of recapturing him is Sydney, computer expert Broots (Jon Gries), and "Miss Parker" (Andrea Parker), a dogged and formidable operative who was raised in the Centre and knew Jarod as a child. Though she is no longer an active field operative, she is "recalled from Corporate" during the pilot episode and put in charge of Jarod's recapture. While Sydney feels loyalty to Jarod and wishes his safe return, Miss Parker remarks that her mandate only says it is preferable to bring in the Pretender alive, not mandatory. Fearing for Jarod's safety, Sydney at times undermines Miss Parker and will directly prevent her from using lethal methods. In the pilot, Parker questions Sydney's commitment to the Centre, telling him he can be a scientist for the Centre or "mommy" to Jarod, but not both.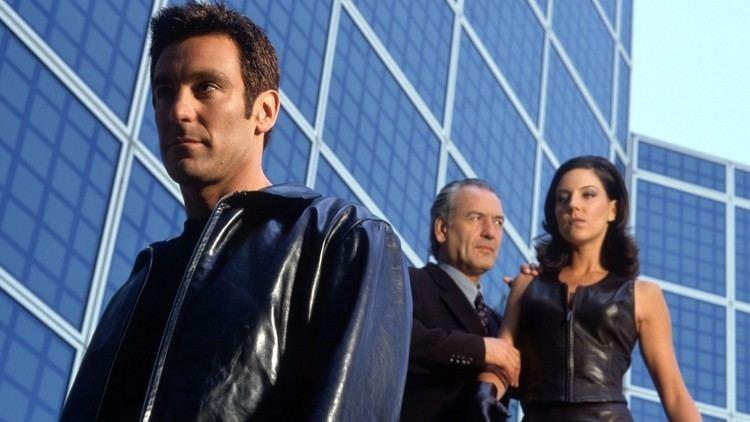 Despite the Centre's resources, Jarod often stays a step or two ahead of his pursuers. While tracking down clues to his past and his parents, Jarod also targets criminals who have gone unpunished or undetected by the law. Through assumed identities (which involve different last names but always "Jarod" as a first name), he lures these criminals into staged set-ups that emulate the harm they have done to others while also leading to their downfall. At times, he leaves Miss Parker and Sydney deliberate clues ("breadcrumbs") that point to the criminals he is targeting and why. During his adventures, Jarod also discovers the joys of the childhood he was denied while being raised in isolation, such as ice cream and Silly Putty.
Theme
Loyalty is a recurring theme in the series. Sydney's loyalty to the Centre wavers when it concerns Jarod's safety and this rift increases when he discovers truths what the organization did to his twin brother Jacob. During the first season, Jarod sends Miss Parker evidence that she too has been manipulated by the organization, which is led by her father ("Mr. Parker"). Miss Parker learns from Jarod that she was lied to about how her mother Catherine Parker had died. Further revelations are made concerning Miss Parker's origins and her brother. This puts her in a parallel to Jarod's quest of discovery and at times her loyalty wavers, though it never falters. When she and Jarod do share a romantic moment, Jarod questions if this will change things and Miss Parker replies it will not. "You run, I chase."
Series finale
Though Jarod learns more about his family, there are still unanswered questions when the series ends after four seasons. The series finale closed with both characters being nearby an exploding bomb. The ending did not reveal whether Jarod and/or Miss Parker survived the blast. The next year, the telemovie The Pretender 2001 picked up directly from this cliffhanger, leading into Jarod's next adventure.
Cast
Michael T. Weiss as Jarod
Andrea Parker as Miss Parker/Catherine Elaine Jamison Parker
Patrick Bauchau as Sydney/Jacob
Jon Gries as Broots
Ryan Merriman as Young Jarod/Gemini
Alex Wexo as Young Sydney
Richard Marcus as Mr. William Raines
James Denton as Mr. Lyle
Harve Presnell as Mr. Parker
Paul Dillon as Angelo
Pamela Gidley as Brigitte Parker
Jason Brooks as Thomas Gates
Jeffrey Donovan as Kyle
Ashley Peldon as Young Miss Parker
Production
The building seen in nearly every episode and identified as "The Centre" is actually the R. C. Harris Water Treatment Plant, located in Toronto, Canada.
After the series was cancelled, it was picked up in syndication by TNT. In response to an outpouring of emails from fans, which prompted negotiations involving the show's creators and both NBC and TNT, two telemovies – The Pretender 2001 and Island of the Haunted – were aired on TNT in 2001. Both movies ended with an unresolved cliffhanger.
The creators of the show, Steven Mitchell and Craig van Sickle stated in an interview on the French DVD of the telemovies that an ending was written for the series; they just needed financing to create it. In a September 2007 interview on the miniseries Tin Man, Mitchell and van Sickle noted that fans were still requesting an ending and that it would happen "soon" due to a relationship with "Strange Highway" Entertainment. They also noted that the story line would continue digitally on the web. On May 21, 2008, van Sickle again expressed interest in having a final episode or film to finish the movie, and asked fans to continue to be patient until it happens.
Novels and Rebirth of series
On July 8, 2013, it was announced through The Pretender Creators Facebook page that The Pretender will be reborn and that on July 19 at 2 P.M. PDT will be the officially announce to the fans worldwide on details of the first exciting way The Pretender will be reborn.
On July 19, Steve and Craig announced to the world that they will be bringing back the Pretender in several new ways: books first, then graphic novels and then mini-series/movies, as stated in their interview:
The first Pretender novel Rebirth will be out on October 7, 2013 in eBook and paperback through Amazon.
Profiler crossover
Michael T. Weiss portrayed Jarod on the TV series Profiler during an NBC crossover event. The first half of the plot unfolded on The Pretender (season 3 episode 19 "End Game"), in which two lead characters from Profiler, Dr. Samantha "Sam" Waters (Ally Walker) and Bailey Malone (Robert Davi) guest-starred. The conclusion takes place in an episode of Profiler (season 3 episode 19 "Grand Master") in which Michael T. Weiss guest-starred. Jarod's alias at the time is Jarod Doyle, a police officer. He vanishes at the end of the episode, presumably on to another "pretend."
After Profiler's main character, Sam Waters, was replaced with a new profiler, Rachel Burke (Jamie Luner), there was another Pretender/Profiler crossover in which Jarod had a short lived romance with the new profiler. The first crossover between Jarod and Rachel took place in (season 4 episode 10 "Clean Sweep") of Profiler and (season 4 episode 10 "Spin Doctor") of The Pretender. Jarod also later appeared on the penultimate episode of Profiler (season 4 episode 18 "Pianissimo").
Awards and nominations
Won
FAITA Award (also known as First Americans in the Arts Awards):
Outstanding Guest Performance by an Actor in a TV Drama Series – Tyler Christopher (2001)
Young Artist Awards:
Best Performance in a TV Drama Series — Guest Starring Young Actor – Seth Adkins (1999)
Best Performance in a TV Drama Series — Supporting Young Actor – Ryan Merriman (1998–1999)
Nominations
Emmy Awards:
Outstanding Main Title Theme Music by Mark Leggett and Velton Ray Bunch (2000)
Golden Satellite Award:
Best TV Series—Drama (1998–1999)
Best Performance by an Actor in a Drama Series – Michael T. Weiss (1998–1999)
Best Performance by an Actress in a Drama Series – Andrea Parker (1999)
Saturn Award:
Best Genre TV Actor – Michael T. Weiss (1998)
Young Artist Award:
Best Performance in a TV Drama Series for Guest Starring Young Actor – Zachary Browne (1998)
Best Performance in a TV Drama Series for Guest Starring Young Actress – Caitlin Wachs (2000)
Best Performance in a TV Drama Series for Guest Starring Young Actress – Ashley Peldon (1999)
Best Performance in a TV Drama Series for Young Actor – Ryan Merriman (1997)
Best Performance in a TV Drama Series for Young Actress – Ashley Peldon (1997)
YoungStar Award:
Best Performance by a Young Actor in a Drama TV Series – Ryan Merriman (1997,1999–2000)
Media
20th Century Fox Home Entertainment released all 4 seasons on DVD in Region 1 between 2005-2006. They also released the two Pretender movies together as a set on March 13, 2007. All 4 seasons were re-released on May 26, 2009, with new packaging.
All episodes from the first two seasons are available for purchase online through Amazon.com's video on demand service.
Since March 2008, all of Seasons 1 and 2, and most of Seasons 3 and 4 are available for streaming on Hulu Plus. As of March 23, 2012, Hulu has stated they're working with their content providers to allow streaming of the missing episodes (namely 6, 13, 18 and 19 from Season 3 and 5, 19 and 20 from Season 4).
Thrillogy
Thrillogy was a sci-fi/action programming block on NBC's Saturday night that debuted in Fall of 1996 with the three action or sci-fi series, Dark Skies, The Pretender and The Profiler. For the 1997-1998 season, Dark Skies was replaced by Sleepwalkers, but only five episodes were broadcast. The block's name was not used for the 1998-1999 season with the short lived "Wind on Water" replaced Sleepwalkers nor with the 1999-2000 season as Freaks and Geeks. The name returned with the 2000 mid-season addition of The Others paranormal series.
References
The Pretender (TV series) Wikipedia
(Text) CC BY-SA