Years active

1985–present

Website

www.jane-mcdonald.com







Full Name

Jane Anne McDonald

Born

4 April 1963 (age 52) (

1963-04-04

)

Occupation

Actress, singer, media personality,

presenter

Role

Singer · jane-mcdonald.com

Partner

Walter "Eddie" Rothe (2008–)

Spouse

Henrik Brixen (m. 1998–2002)

Similar People

Carol McGiffin, Andrea McLean, Sherrie Hewson, Lisa Maxwell, Denise Welch




Profiles



Jane mcdonald born to sing
Jane Anne McDonald (born 4 April 1963) is an English singer, actress, media personality and broadcaster, who rose to fame in 1998 after her appearance on the BBC show The Cruise. Known for her strong Yorkshire accent, she has since co-presented a number of daytime shows, including Loose Women between 2004 and 2014 and ITV programme Star Treatment in 2013.
Contents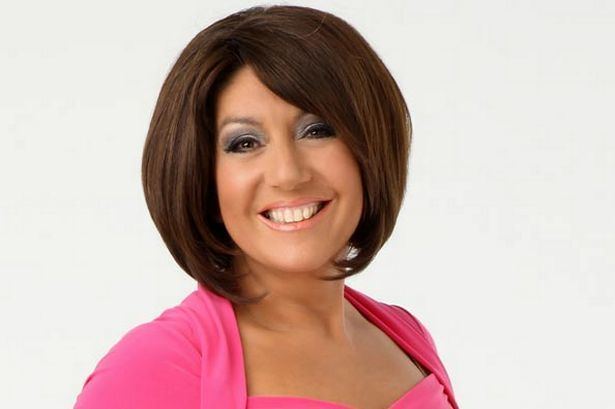 Jane mcdonald singing hot stuff
Music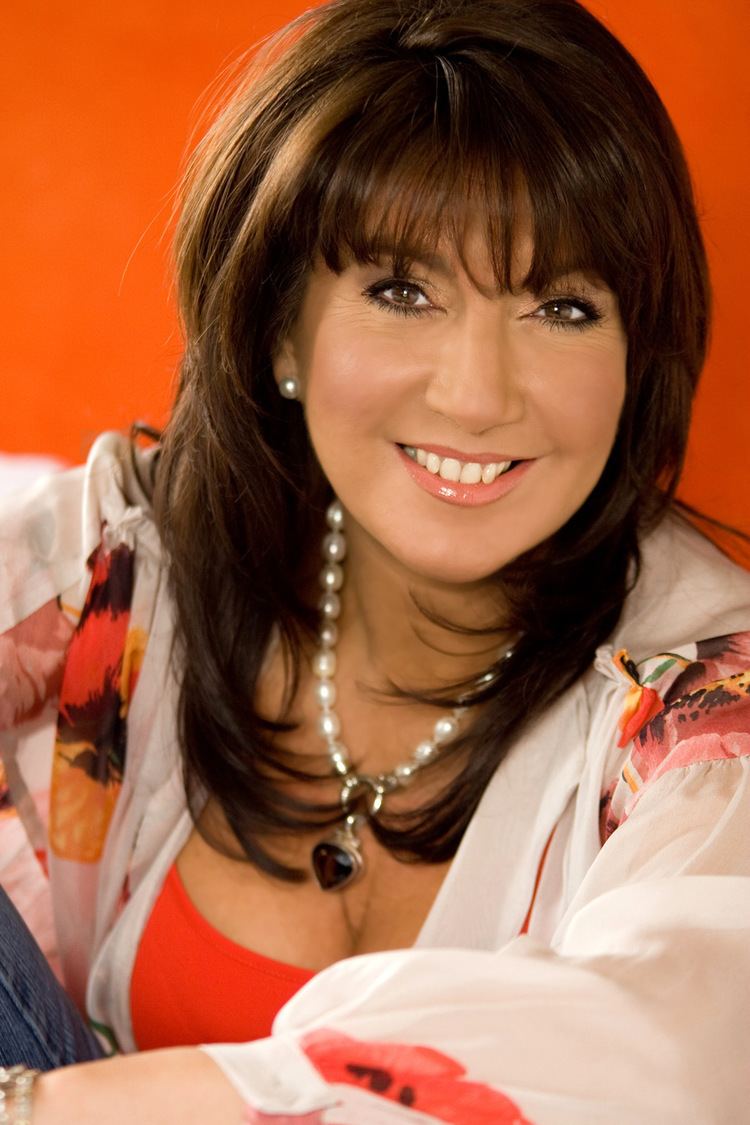 Jane was born in Wakefield, Yorkshire, in April 1963. McDonald toured many clubs in northern England, with her father acting as her roadie. She provided all of her own equipment, which she had to replace after it was destroyed in a large bar-fight. McDonald's first position on a cruise ship was on the Black Prince, and following that, the Horizon.
After her father's death, she returned to sea and began working on the Zenith. Later she was to work on the Century, where she met Henrik Brixen who was the ship's plumber. Her time on the Century was not a happy one, due to pay delays, technical difficulties, and stressful working conditions. After this she took some time off with Henrik, but was eventually tempted back to sea as a headliner on the Century's sister-ship, the Galaxy.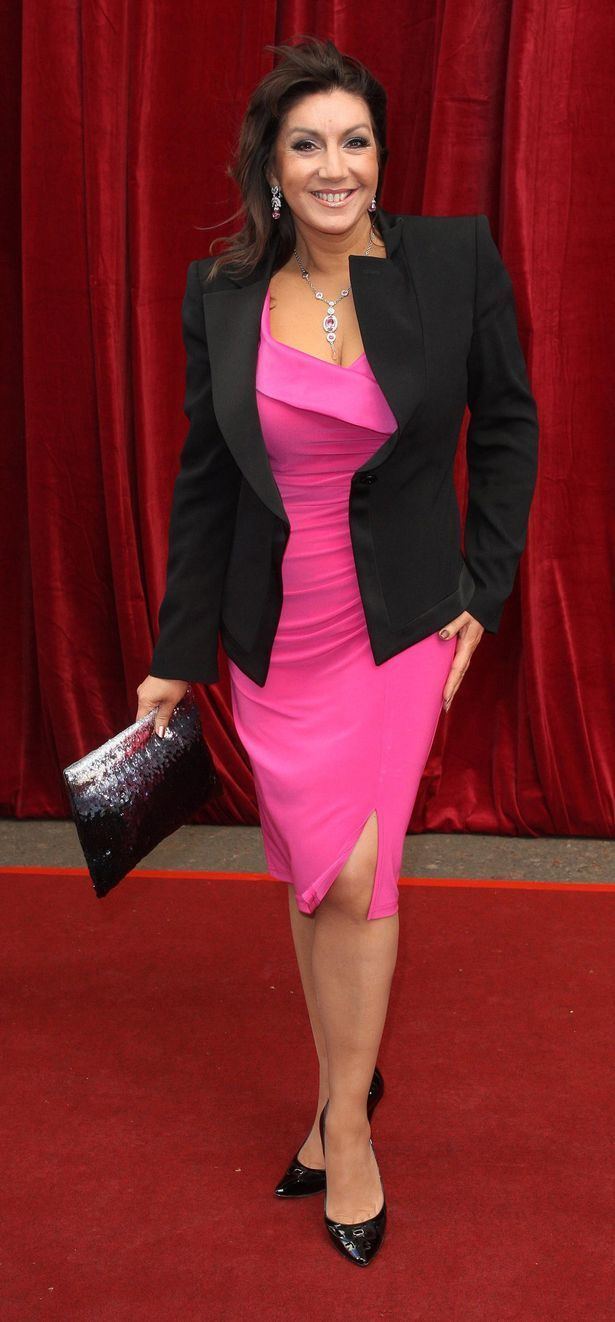 Shortly after accepting the position, at the age of 35, McDonald was contacted by Chris Terrill of the BBC, who asked her to be the star of his docusoap, The Cruise. The Cruise was regularly watched by 14 million viewers, and after years of hard work, she became a celebrity overnight. Her wedding to Henrik Brixen in 1998 was televised by the BBC and watched by a large audience, although the couple have since divorced.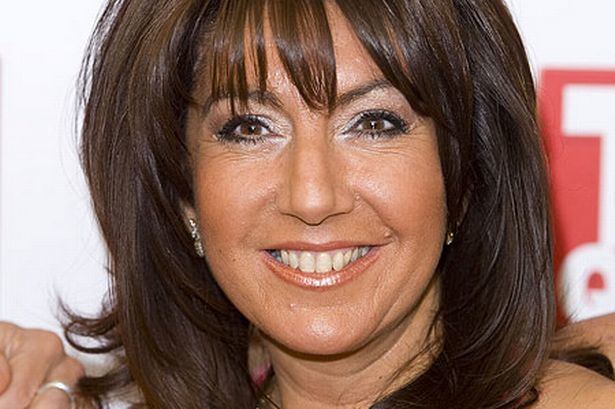 After signing a major-label recording contract, McDonald began to carve out a mainstream showbiz career, first as a guest presenter on BBC's National Lottery and subsequently with her debut album Jane McDonald, which spent three weeks at Number 1 in the UK Albums Chart.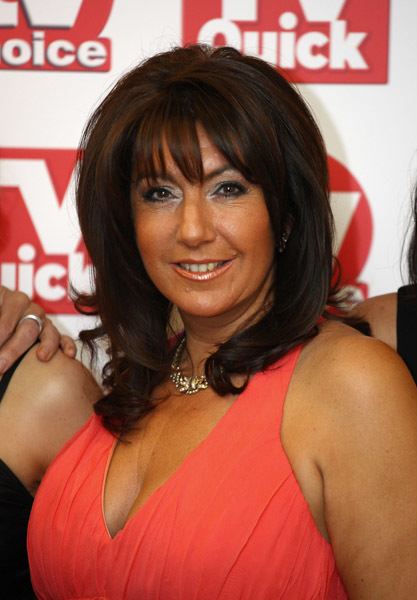 In 2000, McDonald released her autobiography Follow Your Dreams published by Harper Collins.
In November 2006 she began a UK tour, which featured a number of special guests including the massed voices of Sing Live UK. The tour ended on 2 November 2006. In 2007, McDonald commissioned Yorkshire fashion designer and haute couture dressmaker, Kaye Heeley, of Angel Couture, to help with the Jane McDonald Collection.
McDonald toured in 2008 beginning in Blackpool on 1 August of that year to showcase new songs from her Number 7 (UK Albums chart) album, Jane. This album was her first using her own record label.
On 9 May 2010, McDonald embarked on a 'one night only' performance at the world-famous London Palladium, which was to be filmed for DVD. Among the public in the audience were Gavin and Stacey star Joanna Page, Emmerdale's James Thornton, plus Loose Women stars Kate Thornton, Lynda Bellingham, Lesley Garrett and Andrea McLean. Also there on the night were Bananarama, three of the Four Poofs and a Piano from Friday Night with Jonathan Ross and stars of Through the Keyhole, Jonathan Morris and Roland Rivron. McDonald's family were also there to support her including her mother Jean, and her fiancé Eddie Rothe. Rothe had been a member of the '60s group the Searchers from 1996–2010, he retired to spend time with her. He, also in the '70s, was a member of Liquid Gold and appeared Les Gray's band Mud.
McDonald released a cover of Liquid Gold's 1980 No. 2 hit, "Dance Yourself Dizzy", on iTunes on Sunday 22 August 2010 and it then became available from other sites such as Yahoo from 5 September 2010.
Her 2011 UK tour began with a preview night at Potters Leisure Resort in Great Yarmouth on 3 April 2011. Official opening night for the 2011 spring tour took place at the Empire Theatre, Liverpool, and finished in Peterborough on 11 June. McDonald was due to tour Australia and New Zealand in the summer of 2011, however due to her extensive tour of the UK and an hectic schedule, the Australian tour has been postponed until future notice. The UK tour then continued into the autumn, beginning on 1 September in Milton Keynes and finished on 30 October at the Mayflower Theatre, Southampton.
She took a break from touring in 2012 but toured again in 2013.
Her 2014 tour "The Singer Of Your Song" was a country wide success with many performances selling out in the UK
McDonald is spending 2016 touring with her current show "Making Memories" The show received 5 star reviews on its two Preview nights in Woking and Blackpool. McDonald performed the show for three nights in Cyprus in July 2016. The Autumn tour for the show runs throughout September and October 2016.
Due to popular demand her "Making Memories" tour is continuing throughout the summer of 2017.
Television
Unbeknown to many, Jane's first TV performance was as a guest dancer on the 1983 Black Lace video for their hit single Superman which was shot at the Casanova's night club in Wakefield, where she worked as VIP lounge manager.
Presenting
McDonald presented the BBC television programme, Star for a Night, which helped launch the singer Joss Stone and also showed us the first glimpse of 2008's X Factor winner Alexandra Burke.
Since 2004, McDonald has been a regular presenter on the ITV daytime television programme Loose Women, appearing on the show three times a week. It was confirmed on 16 July 2010 that McDonald would depart Loose Women in the summer, taking at least a year's break to concentrate on her music career and to tour Australia and New Zealand. She left at the end of the series on 6 August 2010 and returned on 16 January 2012. She quit the series in January 2014 to focus on her music career. She made her last appearance on 13 December 2013. She returned on 12 June 2015 for one episode.
In August 2013, McDonald presented the ITV daytime series Star Treatment. The show, which was made by Shiver Productions, aired for 15 episodes and hasn't returned to TV since.
In 2017 the first series of Jane's very own travel series "Cruising with Jane McDonald" was aired on Channel 5. Due to popular demand the series returned for a second series on 1st September 2017 again returning to Channel 5. During the series Jane cruises on some of the worlds most luxurious cruise liners visiting the Western Mediterranean, the Baltics and Cuba to name a few.
Guest appearances
McDonald appeared on a celebrity special of Ready Steady Cook. She and her fellow chef won over the audience with their dish of 'half baked carp' with a cheese sauce and claimed the cash prize. She donated all the money to Wakefield Hospice, a local charity of her home town.
She has also appeared on the reality shows, Have I Been Here Before, All Star Family Fortunes and Drop the Celebrity.
McDonald appeared in a documentary called Return to... The Cruise, which celebrated the tenth anniversary of The Cruise finding out how much McDonald enjoyed her fame and success. This was shown over several nights of the week beginning 11 August 2008 on BBC Two.
She was a guest on Ant and Dec's Saturday Night Takeaway on 22 March 2008, with Christopher Biggins in the game Grab the Ads playing Tarzan and Jane. On 20 July 2008, she featured on The Sunday Night Project. She also appeared on the celebrity edition of Are You Smarter Than A 10 Year Old? in September 2008 where she won £50,000 for the Wakefield Hospice.
Since October 2010, McDonald has been a regular contributor to The Alan Titchmarsh Show, airing on ITV.
Since 10 January 2011, McDonald has narrated all three series of the Channel 4 reality show Celebrity 5 Go to....
On 14 March 2011, McDonald reviewed the daily newspapers with Kelvin MacKenzie on ITV's This Morning.
On 5 July 2011, McDonald appeared as a competitor on ITV's Ten Mile Menu. The show challenged two teams to cook a three-course meal using only local produce from a ten-mile radius. Each team was made up of a professional chef and a celebrity guest. McDonald's partner was renowned chef Jun Tanaka. McDonald and Tanaka went on to win the programme by out cooking actress Terri Dwyer and professional chef Aldo Zilli.
On 16 October 2011, McDonald telephoned into ITV's The Xtra Factor from a live concert in Bridlington to stick up for contestant Sami Brookes after a cruise ship slur by judge Gary Barlow. On 27 October 2011, a newspaper article evolving around McDonald was the "Subject of Conversation" on that morning's episode of The Wright Stuff. McDonald phoned in after several members of the public to express her opinion about the article.
On 25 November 2011, McDonald was invited to perform at the David Foster and friends concert at the Mandalay Bay Events Center in Las Vegas.
She took part in an episode of Tipping Point: Lucky Stars.
On 12 June 2015 made an appearance on Loose Women as a guest panellist. on 6 February 2017 McDonald returned to Loose Women as a guest to discuss her upcoming musical and television work.
In early 2016, McDonald took part in ITV's Sugar Free Farm series.
Theatre
McDonald appeared in the Wicked Women concert and sang "This Is the Moment" from the Broadway musical Jekyll and Hyde. In 2002, McDonald played the part of the Nurse in a run of Romeo and Juliet - The Musical at the Piccadilly Theatre in London's glittering West End. She has also performed in productions in Kirkby Lonsdale and Basingstoke.
On 22 June 2012, it was announced that McDonald was to star in the 2012 tour of the West-End musical Daddy Cool as Ma Baker. The tour was cancelled due to insufficient funds.
On 22 March 2015, it was announced that McDonald had been personally selected by Lord Andrew Lloyd Webber to star as the iconic lead character of Grizabella in Blackpool's 2015 Summer Revival of the smash hit west end musical Cats. Despite being an older performer, McDonald still managed to outperform younger West End veterans and secure the role after impressing Lord Lloyd Webber and several other producers with an incredible audition. The show opened at Blackpool Winter Gardens on 9 July 2015, and McDonald's portrayal of Grizabella has received Positive and 5 star reviews from the media and the general public.
Charity
On 22 February 2012, McDonald hosted a Black Tie charity gala event at the Theatre Royal in Wakefield. The event was a sell out with fans coming from as far as Dunfermline and Aberdeen to the north and as far as Cornwall, Bristol, Bournemouth and Essex in the south. The evening was a huge success and raised £33,800 for the Wakefield Hospice.
Radio
On 13 November 2011, McDonald co-hosted the Paul O'Grady Show on BBC Radio 2 for a live "Music Juke Box" as part of 2011's Children In Need charity event.
Albums
July 1998 - Jane McDonald - UK #1 (2 x platinum)
June 2000 - Inspiration - UK #6 (Co-produced by Ted Carfrae and Jamel Badaoui, Sony BMG)
October 2001 - Love at the Movies - UK #24 (Co-Produced by David Sandcastle, Sony BMG)
February 2005 - You Belong to Me - UK #21
August 2008 - Jane - UK #7
March 2014 - Singer of Your Song
TBC 2018 - Hold the Covers Back
Compilation and special albums
April 2003 - The Collection
September 2006 - From Me to You - limited edition four track EP
August 2007 - Because You Loved Me - compilation album
October 2010 - Live at the London Palladium (Live recording of the DVD) - Number 31 (UK)
October 2010 - Just for You (four track CD available from concerts)
March 2014 - Is It Love You're After (four track CD available from concerts)
September 2014 - Remixed compilation album
Singles
"Cruise Into Christmas Medley" - Number 10 (UK) December 1998
"And I Am Telling You (I'm Not Going)" 2003 (UK)
From Me To You 2003 (UK)
Is It Love You're After (Exclusive 4 Track CD) 2009 (UK)
Just For You 2010 (UK)
"Dance Yourself Dizzy" August 2010 (UK)
Love Is All (7th Heaven Mixes) 2014 (UK)
DVDs
Jane McDonald in Concert (1999)
Jane McDonald Live in Las Vegas (2001)
Being Jane (Special DVD only available at her concerts, The Jane McDonald Online Store, or via her management team, filmed 2005)
The Very Best of Loose Women (2008)
Late Night With The Loose Women (2009)
Jane McDonald - Live at the London Palladium (18 October 2010)
Books
Jane McDonald - Follow Your Dreams (Autobiography, 2000)
Filmography
Producer
2018
Jane and Friends (TV Series) (executive producer - 11 episodes)
- The 80s (2020) - (executive producer)
- The Movies (2020) - (executive producer)
- The Greatest Showman (2020) - (executive producer)
- Musicals (2020) - (executive producer)
- New Year's Eve Special (2019) - (executive producer)
- Christmas Spectacular (2019) - (executive producer)
2019
Jane McDonald - A Live Christmas Concert Special (Music Video) (executive consultant)
Actress
2019
Jane McDonald - A Live Christmas Concert Special (Music Video)
as
Jane McDonald (voice)
2018
Death on the Tyne (TV Movie)
as
Jane McDonald
2013
Star Treatment (TV Series)
Composer
2019
Jane McDonald - A Live Christmas Concert Special (Music Video) (composer)
Soundtrack
2019
I'm a Celebrity, Get Me Out of Here! (TV Series) (performer - 1 episode)
- Coming Out 2019 (2019) - (performer: "Something Inside So Strong" - uncredited)
2019
I'm a Celebrity... Extra Camp (TV Series) (performer - 1 episode)
- Episode #4.3 (2019) - (performer: "(Something Inside) So Strong" - uncredited)
2011
Britain's Favourite Christmas Songs (TV Movie documentary) (performer: "Cruise Into Christmas")
2009
Loose Women (TV Series) (performer - 1 episode)
- Episode #13.233 (2009) - (performer: "It's Getting Better")
Self
2003
Loose Women (TV Series)
as
Self - Presenter / Self / Self - Performer
- Christmas Eve Special (2021) - Self
2022
Jane McDonald's Caribbean (TV Mini Series documentary)
as
Self - Presenter
- St Lucia (2022) - Self - Presenter
- Barbados (2022) - Self - Presenter
2022
Jane McDonald's Yorkshire (TV Mini Series documentary)
as
Self - Presenter
2017
Cruising with Jane McDonald (TV Series documentary)
as
Self - Presenter / Narrator / Self
- The Caribbean - Part Two (2021) - Self - Presenter / Narrator
- The Caribbean - Part One (2021) - Self - Presenter / Narrator
- Cruising at Christmas with Jane McDonald (2019) - Self - Presenter / Narrator
- The Adriatic Sea (2019) - Self - Presenter / Narrator
- The Balkans (2019) - Self - Presenter / Narrator
- Mediterranean Riviera (2019) - Self - Presenter / Narrator
- Great Lakes (2019) - Self - Presenter / Narrator
- India, Part 2 (2019) - Self
- India, Part 1 (2019) - Self
- Portugal (2019) - Self
- Greece (2019) - Self - Presenter / Narrator
- South America - Part Two (2018) - Self - Presenter / Narrator
- South America - Part One (2018) - Self - Presenter / Narrator
- Australia and New Zealand - Part 2 (2018) - Self - Presenter / Narrator
- Australia and New Zealand - Part 1 (2018) - Self - Presenter / Narrator
- Mississippi (2018) - Self - Presenter / Narrator
- Mekong (2018) - Self - Presenter / Narrator
- Iceland (2018) - Self - Presenter / Narrator
- California (2018) - Self - Presenter / Narrator
- Christmas Special (2017) - Self - Presenter / Narrator
- Cuba (2017) - Self - Presenter / Narrator
- Rhone River Cruise (2017) - Self - Presenter / Narrator
- West Mediterranean (2017) - Self - Presenter / Narrator
- The Baltic (2017) - Self - Presenter / Narrator
- Alaska (2017) - Self - Presenter / Narrator
- The Danube (2017) - Self - Presenter / Narrator
- Treshnish Islands (2017) - Self - Presenter / Narrator
2017
Jane and Friends (TV Series)
as
Self - Host
- The 80s (2020) - Self - Host
- The Movies (2020) - Self - Host
- The Greatest Showman (2020) - Self - Host
- Musicals (2020) - Self - Host
- New Year's Eve Special (2019) - Self - Host
- Christmas Spectacular (2019) - Self - Host
- NYE Special - Part Two (2018) - Self - Host
- NYE Special - Part One (2018) - Self - Host
- - at Christmas (2018) - Self - Host
- Christmas (2017) - Self - Host
2004
This Morning (TV Series)
as
Self / Self - Guest
2020
Holidaying with Jane McDonald (TV Series documentary)
as
Self - Presenter / Narrator
- York, Crete & Italy (2020) - Self - Presenter / Narrator
- Valletta, Granada and Northern Ireland (2020) - Self - Presenter / Narrator
- Sitges, Berlin & the Highlands (2020) - Self - Presenter / Narrator
- Manhattan, Lake Annency & Devon (2020) - Self - Presenter / Narrator
- Bucharest, North Wales & Ibiza (2020) - Self - Presenter / Narrator
- Corfu, Lisbon & The Lake District (2020) - Self - Presenter / Narrator
2014
Lorraine (TV Series)
as
Self - Guest / Self
- Episode dated 16 December 2019 (2019) - Self - Guest
- Episode dated 2 July 2018 (2018) - Self - Guest
- Episode dated 3 June 2015 (2015) - Self - Guest
- Episode dated 9 September 2014 (2014) - Self
2008
The One Show (TV Series)
as
Self / Self - Guest
- Episode dated 29 October 2019 (2019) - Self
- Episode dated 12 December 2018 (2018) - Self
- Episode dated 17 February 2009 (2009) - Self
- Episode #3.135 (2008) - Self - Guest
2015
Weekend (TV Series)
as
Self - Guest
- Episode #4.42 (2017) - Self - Guest
- Episode #2.20 (2015) - Self - Guest
2017
The Nightly Show (TV Series)
as
Self
- -With Jason Manford - Night One (2017) - Self
2015
The Saturday Show (TV Series)
as
Self
- Episode #1.43 (2016) - Self
- Episode #1.23 (2016) - Self
- Episode #1.6 (2015) - Self
2016
Sugar Free Farm (TV Series)
as
Self
- Episode #1.3 (2016) - Self
- Episode #1.2 (2016) - Self
- Episode #1.1 (2016) - Self
2014
Strictly Come Dancing: It Takes Two (TV Series documentary)
as
Self
- Episode #11.20 (2014) - Self
2014
Big Brother's Bit on the Side (TV Series)
as
Self - Performer
- Episode dated 12 September 2014 (2014) - Self - Performer
2013
Show Me the Telly (TV Series)
as
Self
- Episode #1.18 (2013) - Self
- Episode #1.10 (2013) - Self
- Episode #1.6 (2013) - Self
2005
The Paul O'Grady Show (TV Series)
as
Self
- Episode dated 2 December 2013 (2013) - Self
- Episode dated 2 April 2009 (2009) - Self
- Episode #2.21 (2005) - Self
2011
Let's Do Lunch with Gino & Mel (TV Series)
as
Self
- Episode #3.19 (2013) - Self
- Episode #2.26 (2012) - Self
- Episode #1.2 (2011) - Self
2013
Tipping Point: Lucky Stars (TV Series)
as
Self - Contestant
- Episode #1.6 (2013) - Self - Contestant
2012
Pointless Celebrities (TV Series)
as
Self - Contestant
- Episode #3.8 (2012) - Self - Contestant
2009
All Star Family Fortunes (TV Series)
as
Self
- Jane McDonald vs Mark Wright (2012) - Self
- Loose Women vs. Heartbeat (2009) - Self
2012
The One and Only Des O'Connor (TV Special)
as
Self - Audience Member
2012
Daybreak (TV Series)
as
Self
- Episode dated 2 March 2012 (2012) - Self
2012
The Talent Show Story (TV Series documentary)
as
Self
- Episode #1.4 (2012) - Self
- Episode #1.3 (2012) - Self
2011
Celebrity Five Go To... (TV Series)
as
Self - Narrator
2011
Britain's Favourite Christmas Songs (TV Movie documentary)
as
Self
2005
The Wright Stuff (TV Series)
as
Self - Panelist / Self / Self - Guest Panelist
2011
10 Mile Menu (TV Series)
as
Self
- Episode #2.2 (2011) - Self
2010
The Alan Titchmarsh Show (TV Series)
as
Self
- Episode dated 13 May 2011 (2011) - Self
- Episode dated 9 May 2011 (2011) - Self
- Episode dated 30 March 2011 (2011) - Self
- Episode dated 17 March 2011 (2011) - Self
- Episode dated 9 March 2011 (2011) - Self
- Episode dated 22 October 2010 (2010) - Self
- Episode dated 15 October 2010 (2010) - Self
- Episode dated 1 October 2010 (2010) - Self
2010
30 Years of 'An Audience With...' (TV Series documentary)
as
Self
- Episode #1.5 (2010) - Self
- Episode #1.4 (2010)
- Episode #1.3 (2010) - Self
2010
National Television Awards (TV Special)
as
Self
2009
Late Night with the Loose Women (Video)
as
Self - Presenter
2009
Friday Night with Jonathan Ross (TV Series)
as
Self
- Episode #16.14 (2009) - Self
2008
Ant & Dec's Saturday Night Takeaway (TV Series)
as
Self
- Episode #9.6 (2009) - Self
- Episode #8.6 (2008) - Self
2009
Dancing on Ice (TV Series)
as
Self - Audience Member / Self
- Episode #4.4 (2009) - Self - Audience Member
- Episode #4.3 (2009) - Self
2008
Let Loose... The Very Best of 'Loose Women' (Video)
as
Self - Presenter
2008
Are You Smarter Than a 10 Year Old? (TV Series)
as
Self
- Celebrity Edition 4 (2008) - Self (uncredited)
- Celebrity Edition 3 (2008) - Self (uncredited)
2008
Happy Hour (TV Series)
as
Self
- Episode #3.2 (2008) - Self
2008
Breakfast (TV Series)
as
Self
- Episode dated 8 August 2008 (2008) - Self
2008
The Sunday Night Project (TV Series)
as
Self
- Episode #1.7 (2008) - Self
2008
Daily Cooks Challenge (TV Series)
as
Self
- Episode #2.3 (2008) - Self
2008
Emmerdale 5000 (TV Movie documentary)
as
Self (uncredited)
2008
TV Burp (TV Series)
as
Self
- Episode #7.8 (2008) - Self
- Episode #7.2 (2008) - Self
2007
Another Audience with Al Murray (TV Special)
as
Self
2007
Hell's Kitchen (TV Series)
as
Self
- Episode #3.9 (2007) - Self (uncredited)
2007
Kathy Griffin: My Life on the D-List (TV Series)
as
Self
- Kathy Goes to London (2007) - Self
2007
Comic Relief Does Fame Academy (TV Series)
as
Self - Audience Member
- Episode #3.9 (2007) - Self - Audience Member
- Episode #3.8 (2007) - Self - Audience Member
2006
The Xtra Factor (TV Series)
as
Self
- Episode #3.44 (2006) - Self
2006
The Sharon Osbourne Show (TV Series)
as
Self
- Episode #1.7 (2006) - Self
2006
Loose @ 5.30 (TV Series)
as
Self - Presenter
- Episode #1.7 (2006) - Self - Presenter
2006
Kings of Glam (TV Movie documentary)
as
Self
2006
Celebrity Big Brother's Big Mouth (TV Series)
as
Self
- Episode #2.2 (2006) - Self (uncredited)
2005
2005 TV Moments (TV Special)
as
Self - Audience Member (uncredited)
2005
Have I Been Here Before? (TV Series documentary)
as
Self
- Episode #1.3 (2005) - Self
2003
Never Mind the Buzzcocks (TV Series)
as
Self
- Episode #15.6 (2004) - Self
- Episode #13.4 (2003) - Self
2003
The Terry and Gaby Show (TV Series)
as
Self
- Episode dated 21 October 2003 (2003) - Self
2002
Liquid News (TV Series)
as
Self
- Christopher Price Tribute (2002) - Self (voice)
1999
Star for a Night (TV Series)
as
Self - Presenter
- The Final Result (2001) - Self - Presenter
- The Final (2001) - Self - Presenter
- London (2001) - Self - Presenter
- Northern Ireland (2001) - Self - Presenter
- Scotland (2001) - Self - Presenter
- The North East (2001) - Self - Presenter
- Yorkshire (2001) - Self - Presenter
- The East (2001) - Self - Presenter
- The South East (2001) - Self - Presenter
- East Midlands (2001) - Self - Presenter
- West Midlands (2001) - Self - Presenter
- The North West (2001) - Self - Presenter
- Wales (2001) - Self - Presenter
- The South West (2001) - Self - Presenter
- Junior Star for a Night (2001) - Self - Presenter
- The Final Result (2000) - Self - Presenter
- The Final (2000) - Self - Presenter
- Northern Ireland (2000) - Self - Presenter
- The East (2000) - Self - Presenter
- West Midlands (2000) - Self - Presenter
- East Midlands (2000) - Self - Presenter
- Yorkshire (2000) - Self - Presenter
- London (2000) - Self - Presenter
- The South West (2000) - Self - Presenter
- Scotland (2000) - Self - Presenter
- Wales (2000) - Self - Presenter
- The North East (2000) - Self - Presenter
- The North West (1999) - Self - Presenter
2001
Kelly (TV Series)
as
Self
- Episode dated 5 October 2001 (2001) - Self
2001
Live Talk (TV Series documentary)
as
Self
- Episode #2.37 (2001) - Self
2001
So Graham Norton (TV Series)
as
Self
- Episode #4.22 (2001) - Self
2001
Celebrity Ready, Steady, Cook (TV Series)
as
Self
- Episode dated 8 March 2001 (2001) - Self
2001
An Audience with Des O'Connor (TV Special)
as
Self
2000
The Other Half (TV Series)
as
Self
- Celebrity Special (2000) - Self
2000
Tonight at the London Palladium (TV Series)
as
Self
- Episode #1.6 (2000) - Self
2000
Stars Sing the Beatles (TV Special)
as
Self - Host / Performer
1999
Des O'Connor Tonight (TV Series)
as
Self
- Episode #23.3 (1999) - Self
1999
Fully Booked (TV Series)
as
Self
- Episode #5.12 (1999) - Self
1998
Jane's Cruise to the Stars (TV Movie documentary)
as
Self
1998
Cruise Into Christmas (Video short)
as
Self
1998
The Cruise (TV Series documentary)
as
Self
- The Cruise Special: Jane Ties the Knot (1998) - Self
- Teach Me Tonight (1998) - Self
- Le Grand Buffet (1998) - Self
- First Night Nerves (1998) - Self
- Lights, Camera, Action (1998) - Self
- Dancing with Dolphins (1998) - Self
- Break a Leg (1998) - Self
- Stormin' Norman (1998) - Self
- Double or Quits (1998) - Self
1998
Points of View (TV Series)
as
Self
- Episode #31.8 (1998) - Self (uncredited)
Archive Footage
2019
Dial M for Middlesbrough (TV Movie)
as
Jane McDonald
2019
I'm a Celebrity, Get Me Out of Here! (TV Series)
as
Self
- Coming Out 2019 (2019) - Self (uncredited)
2016
Loose Women (TV Series)
as
Self
- Episode #20.153 (2016) - Self
2009
The Paul O'Grady Show (TV Series)
as
Self
- Episode dated 17 December 2009 (2009) - Self
References
Jane McDonald Wikipedia
(Text) CC BY-SA