Ghost dance michael giles jamie muir david cunningham 1983
Jamie Muir (born in Edinburgh, Scotland) is a Scottish painter and former percussionist, best known for his work in King Crimson.
Contents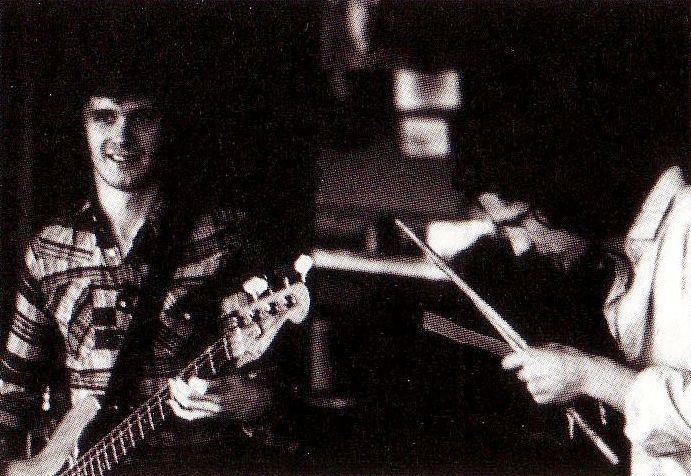 Michael giles jamie muir david cunningham cascade 1983
Biography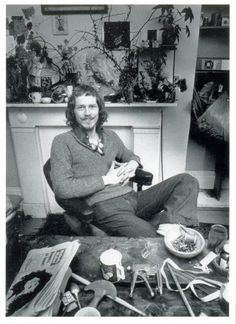 Muir attended the Edinburgh College of Art during the 1960s, and began playing jazz on trombone before settling on percussion.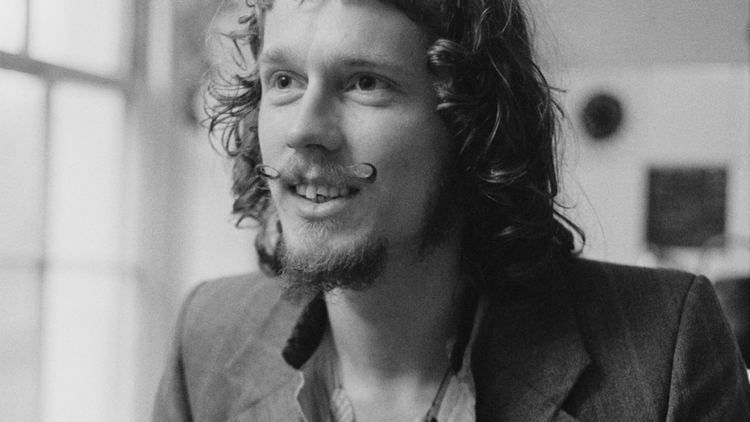 After moving to London, Muir worked with choreographer Lindsay Kemp, and was active in free improvisation, recording, and performing with Derek Bailey and Evan Parker in The Music Improvisation Company from 1968–1971. Muir used various found objects as part of his percussion repertoire. He spoke of "approach[ing] the rubbish with a total respect for its nature as rubbish", and that "The way to discover the undiscovered in performing terms is to immediately reject all situations as you identify them (the cloud of unknowing) – which is to give music a future". During this period he also played in the band Boris with Don Weller and Jimmy Roche (both later of jazz-rock band Major Surgery) and put in a stint with Afro-rock band Assagai in which he met keyboard player Alan Gowen. Muir and Gowen subsequently formed the experimental jazz-rock band Sunship with guitarist Allan Holdsworth and bass player Laurie Baker, although Muir has admitted that "we spent more time laughing than playing music" and suggests that the band played no gigs and got no further than rehearsals.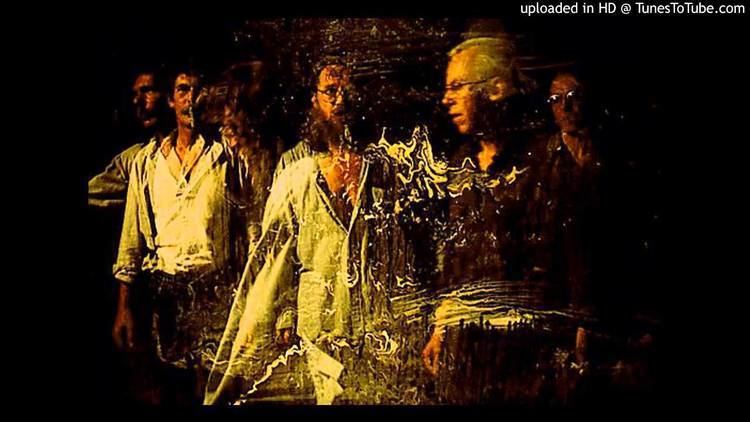 Muir was a member of King Crimson from mid-1972 to early 1973. With King Crimson, Muir occasionally played a standard drum kit, but more often he contributed an assortment of unusual sounds from a wide variety of percussion instruments, including chimes, bells, thumb piano, mbiras, a musical saw, shakers, rattles, found objects, and miscellaneous drums. Muir initially appeared on a single King Crimson album, 1973's Larks' Tongues In Aspic. Several live recordings featuring Muir have been released later by DGM records; the 15-CD box set released in 2012 for the 40th anniversary of the album includes every recording from that line-up, be it live or studio, documenting everything Muir has ever contributed. King Crimson violinist/keyboardist David Cross reports that "We all learned an incredible amount from Jamie. He really was a catalyst of this band in the beginning and he opened up new areas for Bill [Bill Bruford, the group's "conventional" drummer] to look into as well as affecting the rest of us."
In 1972 Muir decided to pursue a monastic lifestyle, in accordance with the strict principles of Buddhism. He left King Crimson abruptly in 1973 to live in a monastery in Scotland. He had just completed his contribution to Larks' Tongues, released subsequent to his departure. The British Press at the time attributed his decision as the result of "personal injury sustained onstage during performance", a phrase attributed to the band's management company, E'G.
Jamie Muir also showed Yes's Jon Anderson about Paramahansa Yogananda's works during the wedding reception of the previous Yes drummer Bill Bruford, which ultimately led up to influencing the album Tales From Topographic Oceans by Yes, based on the Yogananda's Autobiography of a Yogi.
In 1980, Muir returned to the London music scene, recording with Evan Parker and Derek Bailey. He was also on the soundtrack of the film Ghost Dance, a collaboration with another Crimson alumnus, drummer Michael Giles and David Cunningham recorded in 1983, and eventually released in 1996.
Muir has since withdrawn completely from the music business and now devotes his energies to painting.
Discography
With Derek Bailey, Evan Parker and Hugh Davies
With King Crimson
Larks' Tongues in Aspic (Island, 1973)
References
Jamie Muir Wikipedia
(Text) CC BY-SA