Michael Rex Giles (born 1 March 1942) is an English drummer, best known as a co-founder of King Crimson in 1969. Prior to the formation of King Crimson, he also co-founded the short-lived Giles, Giles & Fripp with his brother, Peter, and Robert Fripp the previous year.
Contents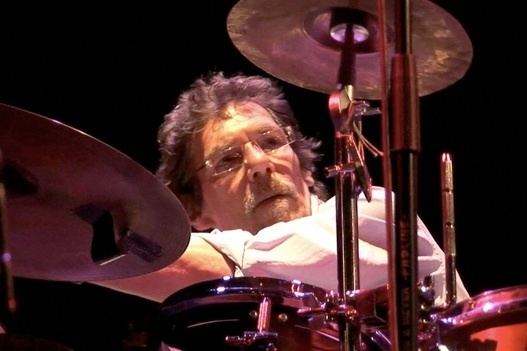 King Crimson-Ian Mcdonald-Michael Giles
Life and career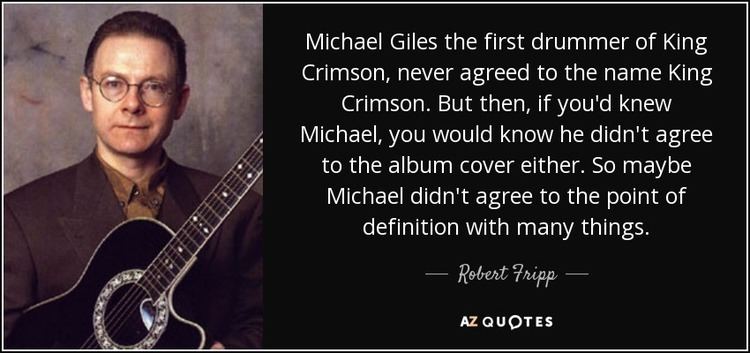 Giles was born in Waterlooville, Hampshire. His technique is complex and polyrhythmic, owing heavily to the jazz tradition, but grounding it in an aggressive rock context. Giles orchestrated much of the compositional structure of the first Crimson album In the Court of the Crimson King, and his ability to weave challenging yet seamless tempo changes and subtle melodic deviations into a piece is not only evident in the compositions, but also in his highly elaborate and skilled drumming.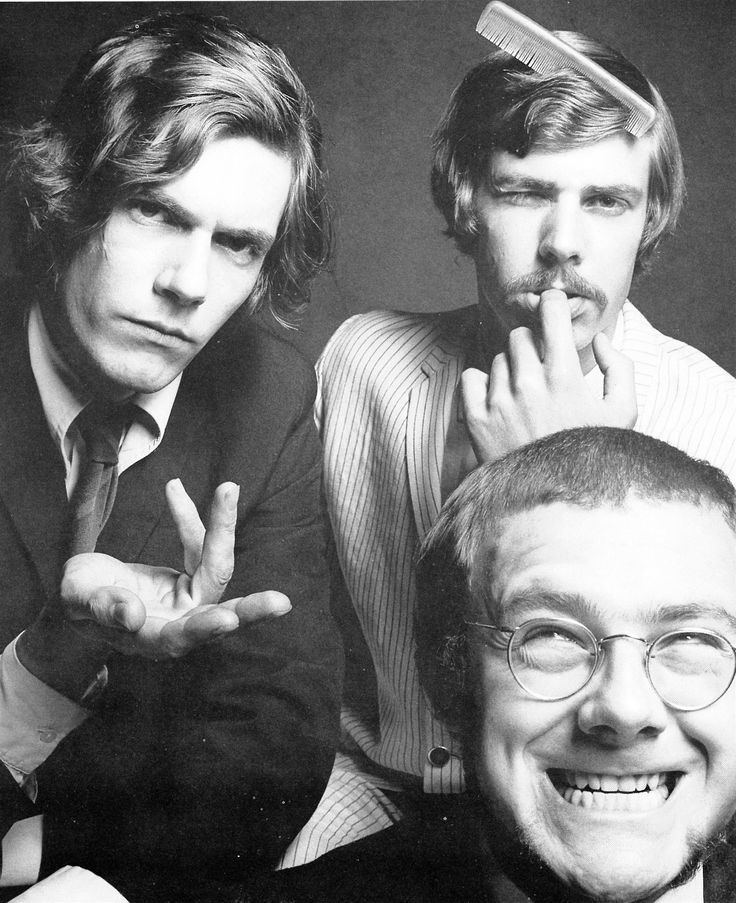 Giles left King Crimson in December 1969, though he played as a session musician on the band's second album, In The Wake of Poseidon. He joined Ian McDonald to record an album called McDonald and Giles, which was much lighter in style than King Crimson, but just as challenging musically. Giles then worked as a session musician for the duration of the 1970s, working with many popular artists including Leo Sayer, Steve Winwood, and Yvonne Elliman. A solo album, Progress, was recorded at his home studio in 1978, but wasn't released until 2003. He continues to work as a session musician; most recently he contributed to Ian McDonald's 1999 solo album Driver's Eyes.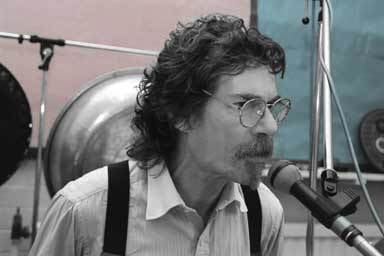 In 2002, he co-founded the 21st Century Schizoid Band, a group composed mostly of former King Crimson members but that also included his son-in-law Jakko Jakszyk (later to join King Crimson). However, after one tour, he tired of live work and passed the drum stool over to Ian Wallace, another former Crimson drummer, who died in February 2007.
In late 2008, a new venture was announced, Michael Giles' MAD Band, with Ad Chivers and Dan Pennie.[1] A release and live shows were planned for 2009.
He is often cited by Rush drummer Neil Peart as an influence.
Giles, Giles and Fripp
1968 The Cheerful Insanity of Giles, Giles and Fripp
2001 The Brondesbury Tapes (Giles, Giles and Fripp)
2001 Metamorphosis (Giles, Giles and Fripp) - Edited in vinyl only.
King Crimson
McDonald & Giles
1971 McDonald and Giles
Luther Grosvenor
1971 : Under open skies
Jackson Heights
1972 The Fifth Avenue Bus
1972 Ragamuffins Fool
1973 Bump n' Grind
Leo Sayer
1973 Silverbird
1974 Just a Boy
1975 Another year
Kevin Ayers
John G. Perry
1976 Sunset Wading
1995 Seabird
Anthony Phillips
1978 Wise After the Event
1979 Sides
Ian McDonald
1999 Driver's Eyes
21st Century Schizoid Band
Solo
2002 Progress (Solo album recorded in 1978)
Movie score
1996 Ghost Dance (Giles, Muir, Cunningham)
References
Michael Giles Wikipedia
(Text) CC BY-SA