Name

James Curwood




Children

James Curwood Jr.




Role

Writer






Died

August 13, 1927, Owosso, Michigan, United States




Movies

The Bear, Back to God's Country




Spouse

Ethel Greenwood (m. 1909–1927), Cora Leon Johnson (m. 1900–1908)




Books

Kazan, The Grizzly King, Baree - Son of Kazan, The Wolf Hunters, The Alaskan




Similar People

Jean‑Jacques Annaud, Reinhard Spieler, Kirby Grant, B Reeves Eason, Frank McDonald
Kazan full audiobook by james oliver curwood by action adventure fiction audiobook
James Oliver "Jim" Curwood (June 12, 1878 – August 13, 1927) was an American action-adventure writer and conservationist. His books ranked among Publisher's Weekly top-ten best sellers in the United States in the early 1920s. At least eighteen motion pictures have been based on or directly inspired by his novels and short stories. At the time of his death, he was the highest paid (per word) author in the world. His writing studio, Curwood Castle, is now a museum in Owosso, Michigan.
Contents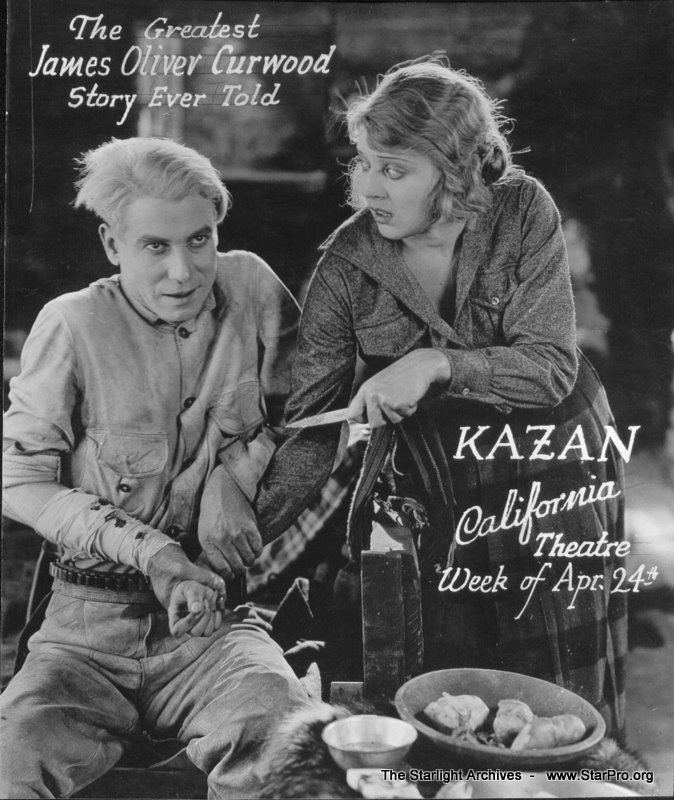 The hunted woman audiobook james oliver curwood
Biography and career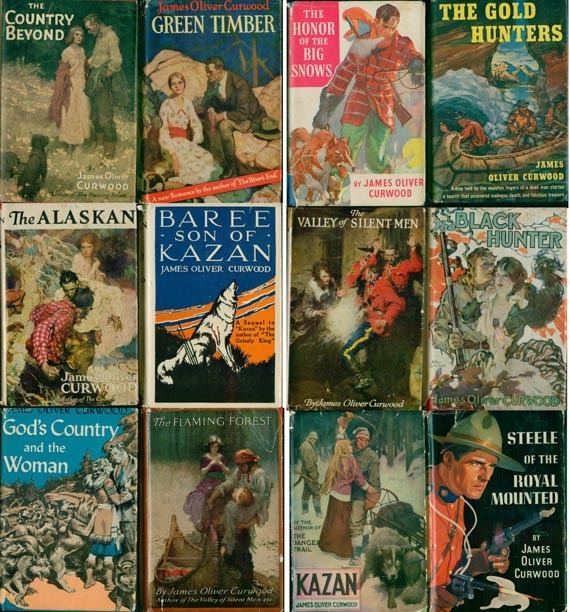 Curwood was born in Owosso, Michigan, the youngest of four children. He left high school before graduation, but passed the entrance exam to the University of Michigan, where he enrolled in the English department and studied journalism. After two years, he quit college to become a reporter. In 1900, Curwood sold his first story while working for the Detroit News-Tribune. By 1909 he had saved enough money to travel to the Canadian northwest, a trip that provided the inspiration for his wilderness adventure stories. The success of his novels afforded him the opportunity to return to the Yukon and Alaska for several months each year that allowed him to write more than thirty such books.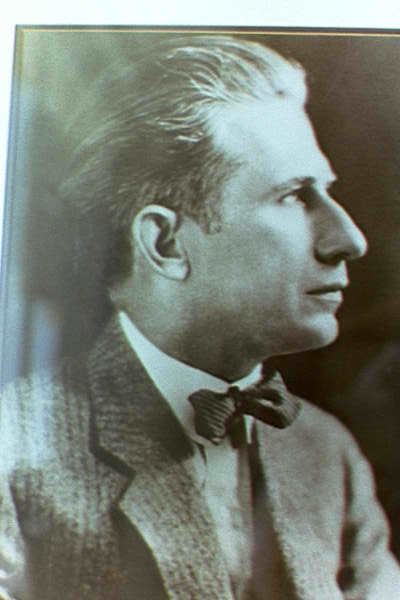 By 1922, Curwood's writings had made him a very wealthy man and he fulfilled a childhood fantasy by building Curwood Castle in Owosso. Constructed in the style of an 18th-century French chateau, the estate overlooked the Shiawassee River. In one of the homes' two large turrets, Curwood set up his writing studio. He also owned a camp in a remote area in Baraga County, Michigan, near the Huron Mountains as well as a cabin in Roscommon, Michigan.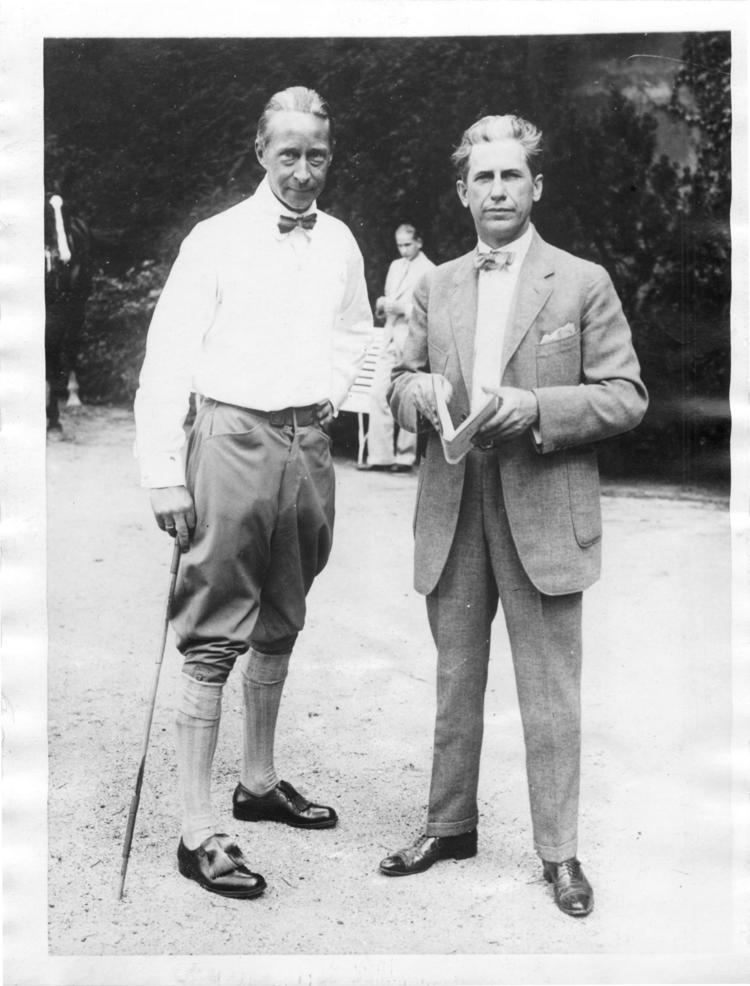 Curwood was an avid hunter in his youth; however, as he grew older, he became an advocate of environmentalism and was appointed to the Michigan Conservation Commission in 1926. The change in his attitude toward wildlife can be best expressed by a quote from The Grizzly King: "The greatest thrill is not to kill but to let live."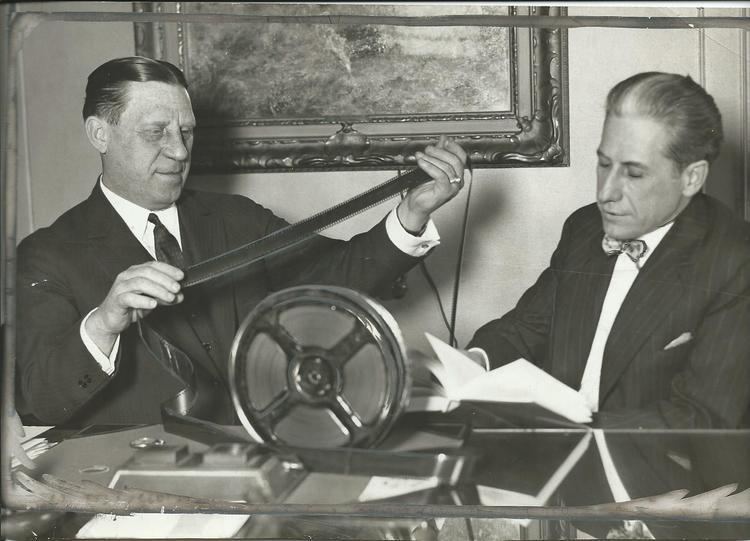 In 1927, while on a fishing trip in Florida, Curwood was bitten on the thigh by what was believed to have been a spider and he had an immediate allergic reaction. Health problems related to the bite escalated over the next few months as an infection set in. He died soon after in his nearby home on Williams Street at the age of 49. Curwood was interred in Oak Hill Cemetery (Owosso) in a family plot.
Literary and film legacy
Curwood's adventure writing followed in the tradition of Jack London. Like London, Curwood set many of his works in the wilds of the Great Northwest and often used animals as lead characters (Kazan, "Baree; Son of Kazan, The Grizzly King and Nomads of the North). Many of Curwood's adventure novels also feature romance as primary or secondary plot consideration. This approach gave his work broad commercial appeal and helped drive his appearance on several best-seller lists in the early 1920s. His most successful work was his 1920 novel, The River's End. The book sold more than 100,000 copies and was the fourth best-selling title of the year in the United States, according to Publisher's Weekly.
He contributed to various literary and popular magazines throughout his career. Curwood's bibliography includes more than 200 such articles, short stories and serializations. His work was also published in Canada and the United Kingdom. Some of his books were translated into French, Italian, Russian, Spanish, Dutch, Swedish and Polish and published in those respective countries.
Curwood's final novel, Green Timber, was nearly finished at the time of his death. It was completed by Dorothea A. Bryant and published in 1930.
At least eighteen movies have been based on or inspired by Curwood's novels and short stories. Curwood's story "Wapi the Walrus" was adapted for film three times under the title Back to God's Country, in 1919, 1927, and 1953. Three movies based on Curwood's work, including the 1919 version of Back to God's Country, starred Nell Shipman as a brave and adventurous woman in the wilds of the north. John Wayne starred in the 1934 film The Trail Beyond, based on Curwood's novel The Wolf Hunters. A film series featuring Kirby Grant as Mountie Corporal Rod Webb, assisted by his dog Chinook lasted for ten films.
In 1988 French director Jean-Jacques Annaud used his 1916 novel The Grizzly King to make the film The Bear. The film's success generated a renewed interest in Curwood.
Curwood Castle
Curwood Castle is now a museum. During the first full weekend in June of each year, the city of Owosso holds the Curwood Festival to celebrate the city's heritage. In addition, a mountain in L'Anse Township, Michigan was given the name Mount Curwood, and the L'Anse Township Park was renamed Curwood Park.
References
James Oliver Curwood Wikipedia
(Text) CC BY-SA