Since 2010, de la Rose has played for the Swedish national teams at the junior levels, winning silver medals at the 2012 IIHF World U18 Championships and the 2013 World Junior Ice Hockey Championships.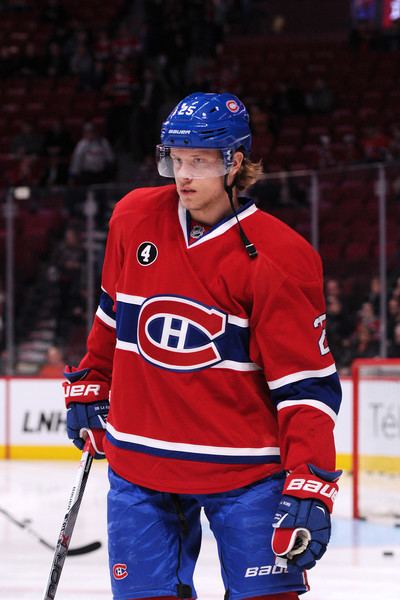 De la Rose's father, Anders, is a retired ice hockey player and a former Swedish youth hockey coach. Playing from 1994 through 1996, Anders participated in 43 games and had 17 total points with the Arvika HC, formally of Sweden's Division 1 league.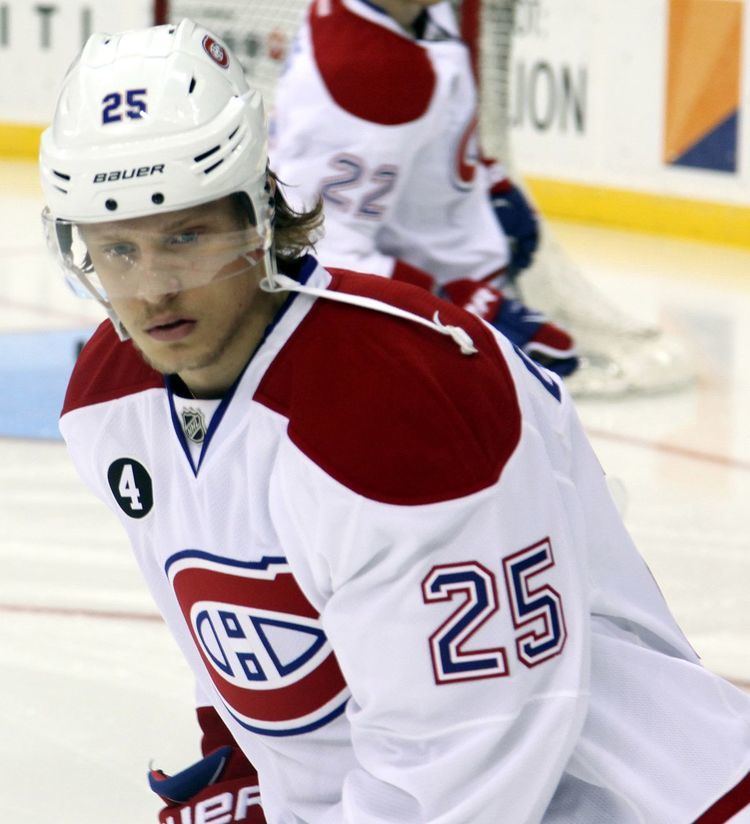 Anders' elder son, Erik de la Rose, is currently a defenceman playing for the Storhamar Dragons in Hamar, Norway. Jacob also has a sister, Matilda de la Rose.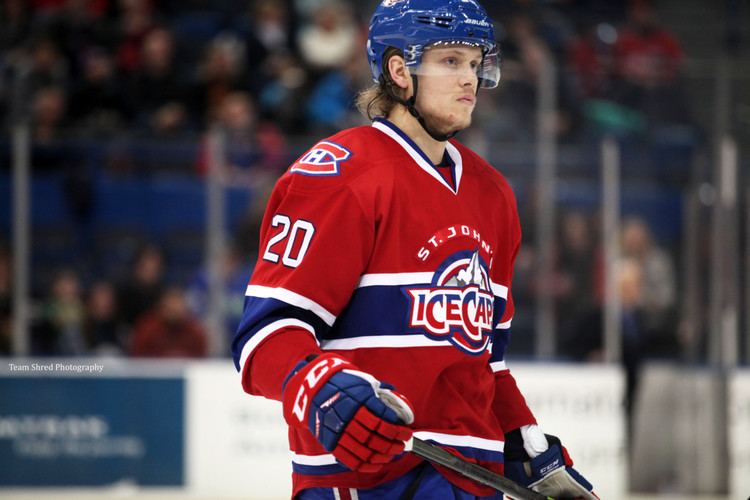 De la Rose was selected in the second round, 34th overall, at the 2013 NHL Entry Draft by the Montreal Canadiens. Montreal had acquired the draft pick as the result of a trade occurring on February 27, 2012, that sent Andrei Kostitsyn to the Nashville Predators in return for this pick and for the cancellation of another fifth-round pick that they had previously given to Nashville in trade involving Hal Gill ten days earlier, on February 17. Prior to being drafted, De la Rose was the seventh-ranked European skater by the NHL Central Scouting Bureau's 2013 final draft scouting report; he was the tenth European picked.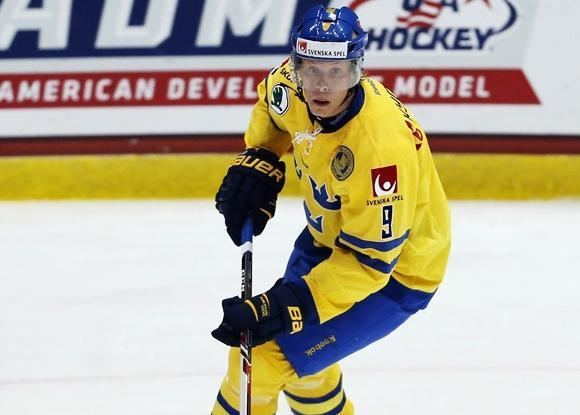 In 2013's European Import Draft, which took place on July 3, the Windsor Spitfires of the Ontario Hockey League (OHL) chose De la Rose 11th overall. Though Spitfires General Manager Warren Rychel believed that De la Rose would immediately make the transition to North American major junior hockey, he ended up remaining in Sweden to fulfill the last year of his contract with Leksands IF.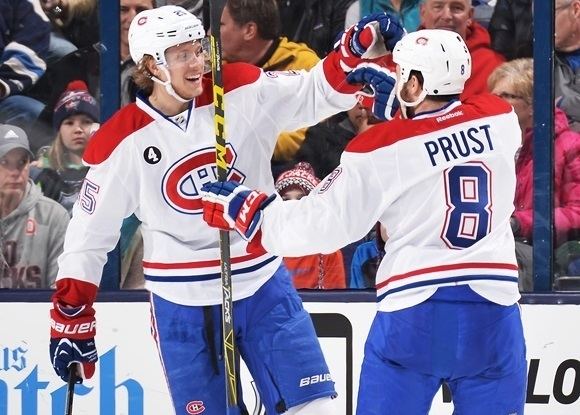 Starting in the 2011–12 season and ending in 2013–14, De la Rose was a member of Leksands IF. He played in 87 games and left the organization scoring 25 points during his tenure. He became — and remains — good friends with former Leksand teammate Filip Forsberg, who was also his two-time World Junior captain with Sweden.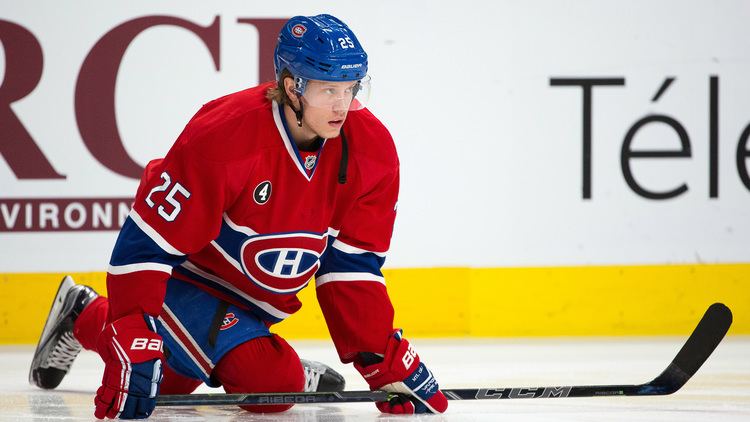 In the 2014–15 season, De la Rose made the transition to North America and began his Canadiens career in the American Hockey League (AHL) with their affiliate, the Hamilton Bulldogs. He scored his first AHL goal on Joni Ortio in a 4–3 loss against the Adirondack Flames. De la Rose registered his first NHL point in his fifth NHL game on February 12, 2015, an assist on a Christian Thomas goal, which coincidentally happened to be his first NHL goal.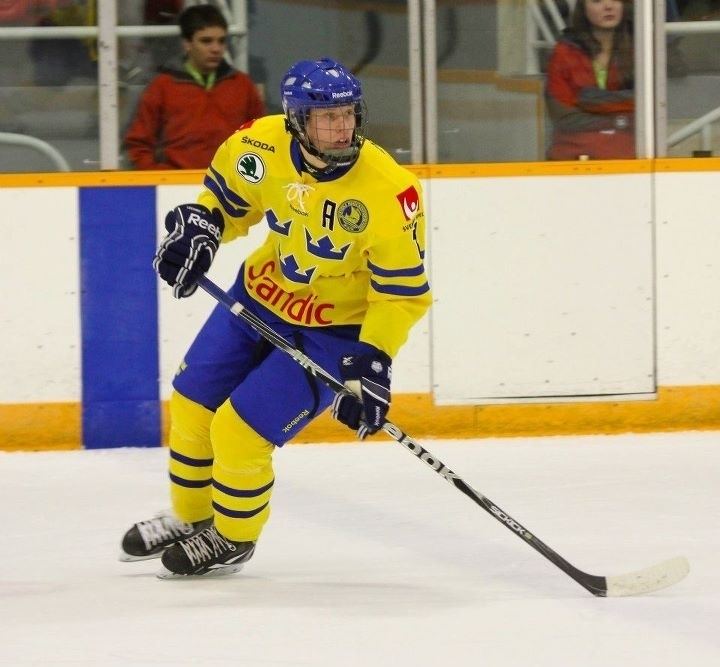 De la Rose represented the Swedish under-18 team, winning the silver medal during the 2012 IIHF World U18 Championships, held in Brno, Znojmo and Břeclav, Czech Republic. He also participated in the World U18 Championship was the following year, 2013, held in Sochi, Russia, in which he captained the team to a fifth-place finish.
In addition to the 2013 U18 tournament, De la Rose participated in the 2013 World Junior Ice Hockey Championships earlier that year, held in Ufa, Russia. The next year, he played in the 2014 World Junior Ice Hockey Championships, held in his home country of Sweden, in Malmö. In both years, the Swedes captured the silver medal.
De la Rose then served as Sweden's captain during the 2015 World Junior Ice Hockey Championships held in Toronto and Montreal; Sweden finished in fourth place, failing to medal.