April kepner jackson avery kryptonite
Jackson Avery, M.D. is a fictional character from ABC prime time medical drama, Grey's Anatomy, portrayed by actor Jesse Williams. The character was created by series creator and executive producer, Shonda Rhimes. He was introduced in season six, episode 5, "Invasion" as a former surgical resident from Mercy West Medical Center when it merges with Seattle Grace Hospital. Williams initially appeared as a recurring cast member, and was later promoted to a series regular in season seven. The character's focal storyline involved his attempt to fit in at his new work environment, and trying to finding his own successes, instead of riding on the coattails of his famous family name. The character has also had significant romances with Lexie Grey and Stephanie Edwards. He was married but is now divorced to April Kepner. The couple had a child, Samuel Avery, who died soon after birth. However, the pair have a daughter, Harriett, who was not named after Catherine much to her dismay. She was conceived prior to the divorce. Dr. Avery later becomes a member of the board of directors at the newly established, Grey Sloan Memorial Hospital, and is the current chairman.
Contents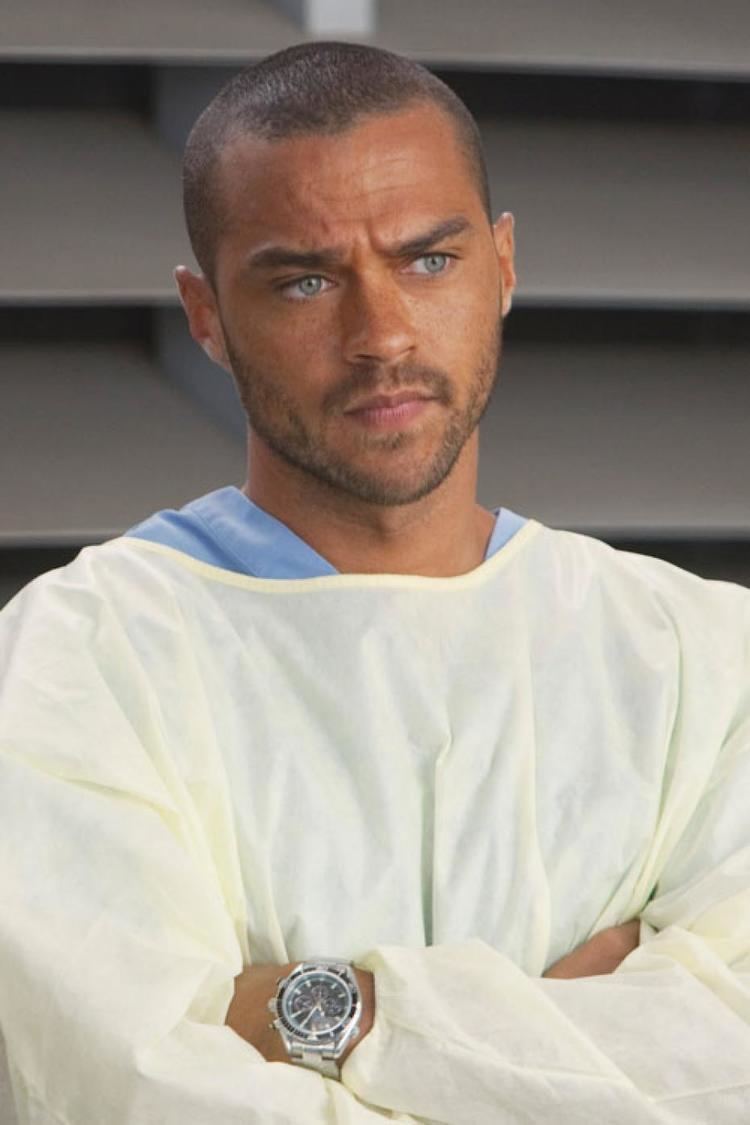 Grey s anatomy april kepner and jackson avery japril story season 9 10 waiting for 10x13
Storylines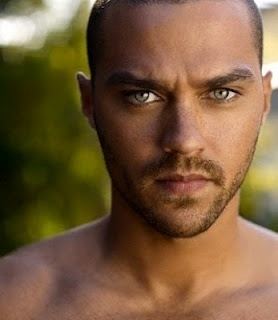 Jackson Avery is the grandson of Harper Avery, one of the most famous surgeons in the country and the namesake of the prestigious Harper Avery Award. He grew up hearing about the nobility of being a surgeon at his grandfather's dinner table, which inspired him to become a surgeon. He was raised by a single mother, after his father "ran off to God knows where because he couldn't stand the pressure of being an Avery." His family never pushed him academically because he was 'just the pretty one', so he pushed himself. Jackson is initially a surgical resident at Mercy West Hospital. He joins the staff at Seattle Grace Mercy West after the merger of the two hospitals, alongside April Kepner (Sarah Drew), Reed Adamson (Nora Zehetner), and Charles Percy (Robert Baker). Jackson's grandfather tries to convince him to take a position at Massachusetts General Hospital when he is admitted to Seattle Grace, but Jackson refuses. In the aftermath of a hospital shooting, Jackson's sleep is disturbed and he and April move into fellow resident Meredith Grey's (Ellen Pompeo) house. For some time, the loss of Percy in the shooting affects his quality of work and his mood. The seventh season gradually displays Jackson's interest in Meredith's sister, Lexie Grey (Chyler Leigh) and they start a relationship. Dr. Avery starts working with chief of plastic surgery Mark Sloan (Eric Dane), despite Sloan having been in a relationship with Lexie. However, Lexie cannot stand the fact that the two of them are working together, and when she later shows that she still has feelings for Sloan, Avery breaks up with her.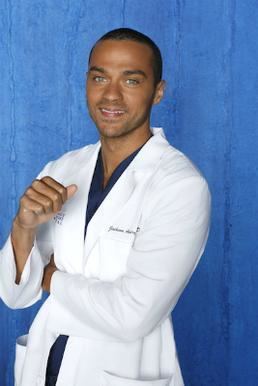 As the end of the fifth year of residency is near, the surgical residents, including Jackson, prepare for their board certifications as they prepare for fellowships they plan on joining. The night before taking the exam, Jackson and the virgin April have sexual intercourse. Though April is confused because she broke the promise she M.D. to Jesus to stay a virgin, the two of them are under stress and they have sex again during their exams. During the exam, Jackson is supported by his mother Catherine (Debbie Allen), who happens to be a tester at the exams. Jackson, Meredith Grey, Cristina Yang, and Alex Karev eventually pass their exam, while April fails. Although Jackson has true feelings for her, she pushes him away because she believes that he feels guilty for having sex with her. In the season eight finale, Jackson reveals to April that he is taking the position at Tulane Medical Center, despite feeling sick for leaving Seattle Grace Mercy West and her behind. As a celebration of the conclusion of their residencies, the former chief of surgery Richard Webber (James Pickens, Jr.) organizes his annual dinner for them. The eighth season ends with Avery, Karev, Kepner, and Webber waiting for Meredith and Yang, who are victims of an aviation accident that kills Lexie and eventually Mark.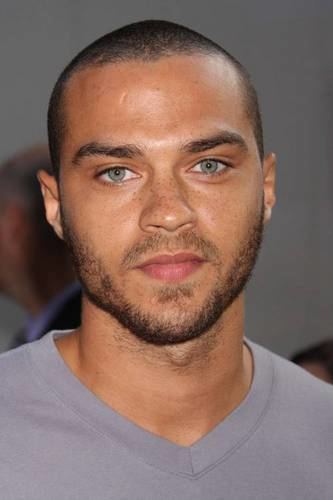 After the accident, Dr. Avery stays at Seattle Grace and continues his work in plastic surgery. He and Dr. Kepner continue a sexual relationship, although April frets about the indiscretion to her faith until she believes she is pregnant. When told about the baby, Dr. Avery proposes to her and she accepts, promising her the fairytale wedding she has always wanted. As it turns out, the pregnancy was false and the couple break up before announcing the news of their engagement to the rest of the staff. As a means to avoid each other, the two doctors decide to each bring a date to Dr. Bailey's wedding selecting this date for each of them, both of which are interns. At the end of the wedding, Stephanie (Jerrika Hinton) the intern and Jackson have sex in his car, after affirming how their relationship was supposed to be merely professional. Shortly afterwards he tells April he is sleeping with Stephanie and even though she is crushed she thanks him for telling her the truth. It is hinted that Jackson is still in love with April when she turns to him for dating advice and he shows signs of jealousy but they manage to reestablish their friendship. When the hospital faces a financial crisis, Jackson's mom Catherine agrees to invest in the hospital via the Harper Avery foundation on the condition that Dr. Avery become the new chairman. The board (at Jackson's prompting) later renames the hospital Grey Sloan Memorial Hospital. Matthew and April get engaged but at the wedding, Jackson realizes he still loves her and stands up professing his love.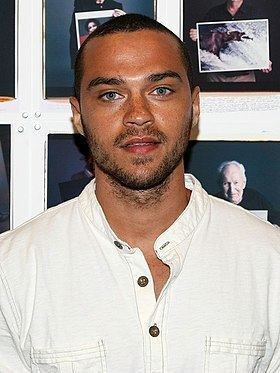 Faced with a huge decision, April winds up choosing Jackson over Matthew and they run out of her wedding together. However, April begins to panic over her decision, though she still chooses to drive away with Jackson. When April comes to believe that they have made a regrettable decision in running away from her wedding together, Jackson proposes to her and they elope. They keep their marriage a secret from the rest of the hospital staff, because of a new rule at the hospital restricting staff fraternization. Jackson's ex-girlfriend Stephanie feels especially betrayed because of how Jackson left her. Catherine Avery is not at all happy about her son's elopement with April, and the fact that there wasn't a prenuptial agreement to protect the Avery family fortune. They soon make up after April signs a postnuptial agreement. Jackson and April soon hit a rough patch when they realize that they have different views about the way their children should be raised in respect to religion. Soon after their fight, April realizes she is pregnant. April and Jackson's baby is diagnosed during pregnancy with Osteogenesis Imperfecta type 2, and learn that the baby will not survive long after birth. Jackson believes that termination is the best option , however April would rather give birth to the baby knowing it will not live very long .They scheduled an induction for the next day, at the beginning of the appointment they are asked to sign their baby's death certificate, which is too hard for the couple to bear. April doesn't sign the papers and returns to work the same day praying for a miracle, while at work she has a heart to heart with a lady who lost her fiancee the night before. They decide to give birth to the baby via induction termination at 24 weeks gestation having it baptized right then. She gives birth to Samuel Norbert Avery and he passes away shortly after birth. In the series 11 finale April announces to Jackson that she is leaving with Owen Hunt to be a trauma surgeon in the army - something she says she wants to do in order to properly grieve for their son; after initial refusal from Jackson he lets her go, but is left wondering what to do in order to grieve for himself. Over passing months April and Jackson only have few opportunities talking to one another. After discussions over the phone via facetime, April announces to Jackson that she is lengthening her service time, meaning she will be staying for a further few months; before Jackson can express his disgust at this, gunfire and explosions are heard at April's base camp, leaving her to quickly terminate the call. Jackson is unsure whether his wife is hurt or if she is ever coming home to Seattle. On Valentines Day April returns to the hospital where she and Jackson embrace in the foyer. In season 12, their marriage begins to fall apart and they grow estranged. In episode 11, they file for a civil divorce. After their divorce is finalized, April reveals that they are expecting another child.
Casting and creation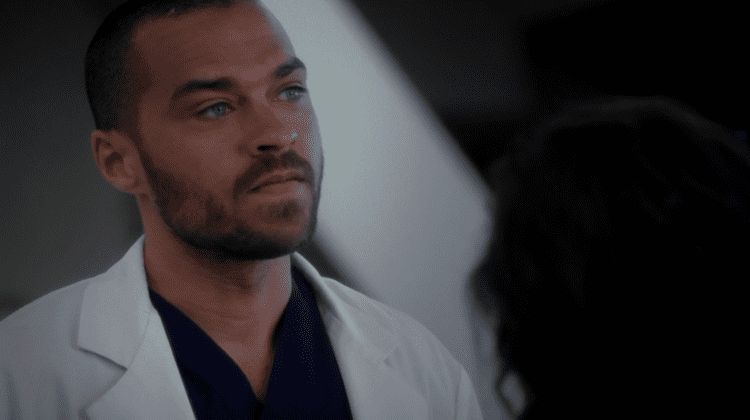 In February 2009, Michael Ausiello hinted at the possibility of central character, Meredith Grey (Ellen Pompeo) having another sibling. The series had released a casting call for an actor that could pass as biracial, and the casting was postponed until season six. Williams's casting was announced in late August 2009. Though his name is not given, the character's arc was expected to last several episodes. Williams described his audition as a "simple process." He got the information on his birthday, August 5, went in the next day to read for the role, despite not knowing what part he had auditioned for. Williams learned he got the job a week later. In late 2009, a casting call for a young Ellis Grey (Kate Burton) and a young Richard Webber (James Pickens, Jr.), who would appear in flashbacks fueled rumors that Jackson could be Meredith's half-brother. Williams later shot down the rumor saying that Meredith would have noticed if her mother were pregnant. Matt Webb Mitovich noted Williams's absence from the "Seattle Grace: On Call" webseries as a sign of big plans for the character. In the episode, "Perfect Little Accident," which premiered on March 4, 2010, Jackson is revealed to be the grandson of the legendary Harper Avery (Chelcie Ross). Shonda Rhimes hinted at the possibility of Williams and his co-star Sarah Drew becoming series regulars in her blog post about the season finale in May 2010, and Rhimes does not deny the possibility. Williams's promotion was eventually confirmed in June 2010.
Characterization
The character's profile on official ABC website describes Jackson as "hardworking, driven, observant" and "eager." However, at times, Jackson can be too confident and "overly competitive," and very "stubborn." He has a habit of teasing his coworkers. Williams revealed to Essence.com that his character is very "ambitious. He doesn't takes sides or deal with any drama. He's there to work and not really get involved in the pettiness." When compared to himself, Williams Jackson is way more "cavalier," and bold. Matt Webb Mitovitch described Jackson as having a "sense of entitlement," while Williams described Jackson's demeanor as "swagger." Because his work environment is extremely competitive, Jackson acts as if he belongs and refuses to second guess himself. Upon arrival at Seattle Grace, he is "kind of a wise ass surgeon." He feels he is an "invader" in the new team and "he decides to deal with it kind of aggressively and not shy away from it and show his personality. He is very confident and likes to say what is on his mind." Williams also said: "Jackson is more of a lone wolf. He's not really built to go seek support and a shoulder to cry on." "He's always been trying to make it on his own. Jackson doesn't want to live off his legacy and his name, which also conflicts with him wanting to be close to his mother."
Relationships
Jackson immediately clashes with Cristina Yang (Sandra Oh) due their competitive natures. The immediate tension between the duo leads to speculation about a potential romance. Yang and Avery compete for the same cases, and in the episode, "Invest in Love," for the first time, Jackson witnesses Cristina taking charge of a situation, and he admires her; he looks at her differently. At a party, when Jackson is a bit drunk, he opens up about how attractive he finds Cristina and kisses her. Jackson is unaware of Yang's relationship with Owen Hunt (Kevin McKidd), so the attraction is natural. Williams does not worry about fans of the couple hating his character because he understands that fans aren't really supposed to like the Mercy Westers; Jackson is in the enemy camp and "has to take his lumps." Williams said the kiss was a "pretty relatable crime of passion." The kiss doesn't have any immediate effects on Owen and Cristina's romance and it remains secret. Jackson and Cristina develop a sort of mutual understanding as they tend to push one another to be better.
Speaking of Jackson's past relationship with Lexie Grey, Williams said: "He tried to be safe and wise and not deal with girls, really, when he first focused on transitioning into Seattle Grace from Mercy West. He kept his head down, got his work done and didn't get caught up with banging nurses or anything. But he couldn't help himself with Lexie once they got close; he really kind of fell for her. He made himself vulnerable probably to the least available person in the hospital, because he knew that she had a longstanding relationship with Mark. He knew he shouldn't head in that direction, but he went against his better judgment and got burned for it." "They are both kind of suckers for love [...] they both get caught up in their own momentum [...] he's all about his job and pressure from his grandfather but then he gets bowled over with this platonic relationship. Avery just can't help himself with Lexie."
At the end of the eighth season, April and Jackson's friendship evolved into an intimate relationship: "I thought they were going to be able to walk the line of staying on the friendship side of things. What they have is kind of really unique and organic in the world of Grey's Anatomy – two genders in a completely platonic, wholesome, pleasant and productive relationship/friendship. Who is to say that has to end?" In the ninth season, Jackson started a relationship with intern Stephanie Edward. Williams gave his insight: "That's a relationship that is fun, light, and no strings attached. She's sweet. She's funny. They aren't bogged down by these big notions of each other. Jackson later declares his love for April at her wedding to EMT Matthew. They get married and have a child together, but he dies shortly after birth. They are now divorced, but April is newly pregnant. In the present, April has just given birth to a baby girl, and it seems to have made them closer.
Reception
Margaret Lyons of Entertainment Weekly wrote the addition of Avery's character to the show was one of the 10 reasons she loves Grey's Anatomy again: "Dr. Avery wasn't quite clicking as part of the ensemble when Jesse Williams first joined the cast. But now? Oh, mama. He's flirty — to a fault — but he's also a decent dude, and the show was in need of a seriously single male character." His bromance with mentor Mark Sloan has been positively received. Janalen Samson of BuddyTV commented: "these scenes with Jesse Williams are proving to be gems. I do love a good Bromance and these two actors are bringing the love and the funny in spades. The pairing was included in Zap2it's 25 Top Bromances of 2012. Reviewing the first part of the ninth season, Lyons said: "Avery's mom is more interesting than he is." He was listed in Wetpaint's "10 Hottest Male Doctors on TV".
References
Jackson Avery Wikipedia
(Text) CC BY-SA