Cause of death

Mouth cancer







Born

30 September 1952 (age 53) (

1952-09-30

)

Spouse

Claire Harding (m. 2005–2006), Gaynor Jones (m. 1976–1985)

Movies and TV shows




Similar People

Died

1 March 2006 (aged 53) Tebworth, Bedfordshire, England
Jack Wild • Interview ~ 2002
Jack Wild (30 September 1952 – 1 March 2006) was an English actor and singer, known for his teenage performances as the Artful Dodger in Oliver! (film) (1968) and as Jimmy in the NBC children's television series H.R. Pufnstuf (1969) and accompanying 1970 feature film. He played Much the Miller's Son in Robin Hood: Prince of Thieves (1991).
Contents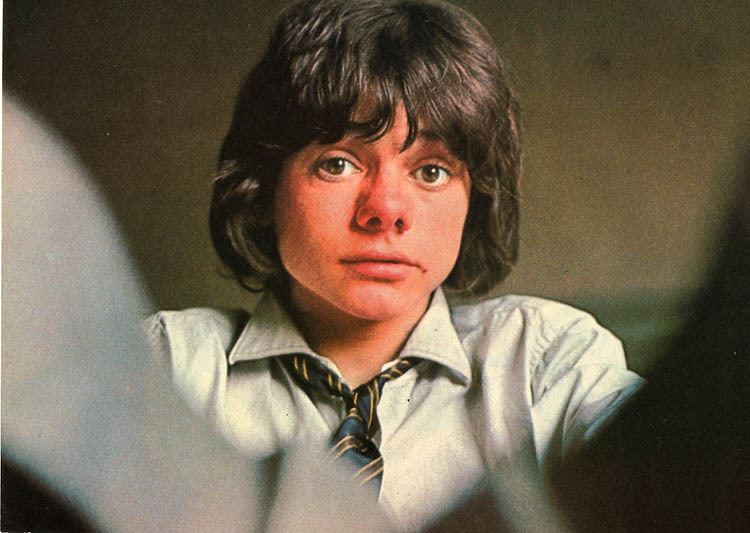 The film of Lionel Bart's musical, Oliver! earned him Golden Globe Award and BAFTA Award nominations, plus a nomination for the Academy Award for Best Supporting Actor. As Jimmy, he was the protagonist of the television series and feature film about a boy befriended by a friendly dragon named H.R. Pufnstuf, produced by Sid and Marty Krofft.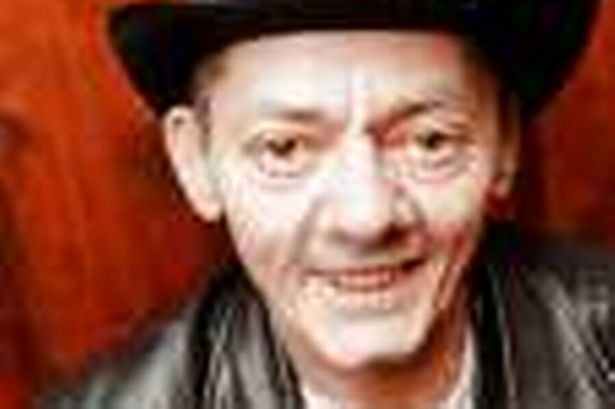 Mark stewart with jack wild
Early life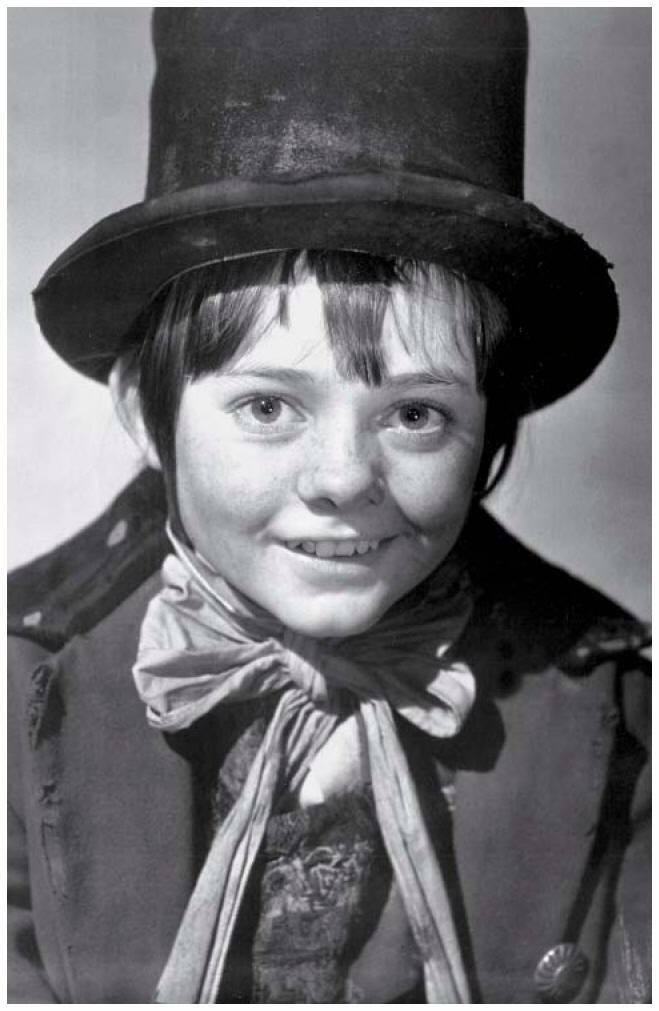 Wild was an English born actor born into a working class family in a small town in Lancashire (now Greater Manchester), called Royton, near Oldham. Wild moved to Bungalow in London, with his parents and his older brother Arthur in 1960 at the age of eight, where he got a job helping the milkman, which paid about five shillings.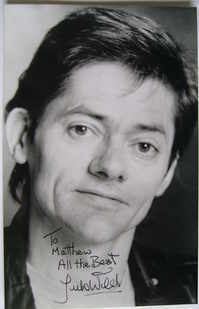 He was discovered whilst playing football with his brother in the park by theatrical agent June Collins mother of Phil Collins.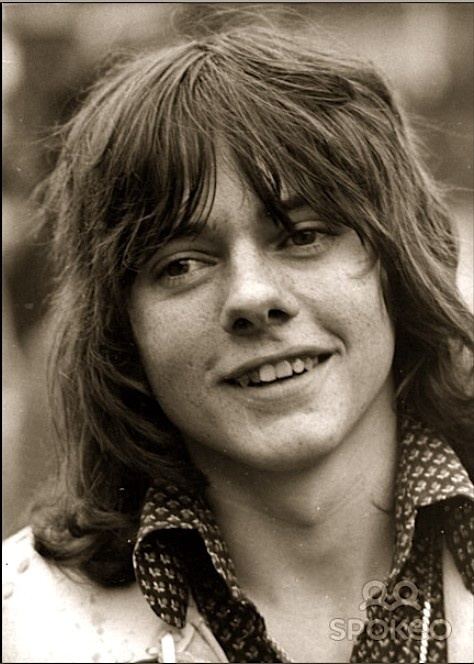 Collins enrolled both Jack and Arthur at the Barbara Speake Stage School, an independent school in Acton in West London.
Entertainment career
The Wild brothers sought acting roles to supplement their parents' income and, in the autumn of 1964, both were cast in a West End theatre production of Lionel Bart's Oliver!, Arthur in the title role, and Jack as a member of Fagin's gang, Charley Bates. Although Jack auditioned as The Artful Dodger for several subsequent stage productions of Oliver!, he was always turned down because he was too short. He stayed with the show until the spring of 1966, when he left to make the film serial Danny the Dragon for the Children's Film Foundation. Wild's first speaking roles on TV were an episode of Out of the Unknown, and the third part of the BBC's version of the Wesker Trilogy, I'm Talking About Jerusalem. By the time Wild was chosen to portray the Artful Dodger for the 1968 movie version of Oliver! he had also appeared in episodes of Z Cars, The Newcomers (TV series), and George and the Dragon (TV series). He received critical acclaim and several nominations for his appearance as the Artful Dodger:
Golden Globe Award for Most Promising Newcomer
BAFTA Award for Most Promising Newcomer
It was at the 1968 premiere of Oliver! that Wild met brothers Sid and Marty Krofft, who thought he would make a good lead for a show they were developing called H.R. Pufnstuf. Wild starred in this American family television series that launched in 1969. He was to be paid $1,000,000 to play "Jimmy", a boy washed up on "Living Island" (a magic island) with his best friend Freddy, a talking flute, although Jack stated in 2001 that he never received the money. He starred in the movie Pufnstuf (1970). Other roles followed, including the films Melody (1971) (with Oliver! co-star Mark Lester) and Flight of the Doves (1971). The latter film reunited him with Ron Moody, who had played Fagin in Oliver!.
Wild also embarked on a recording career, cutting one album for Capitol Records- containing the single "Some Beautiful" that received a lot of airplay on Radio Luxembourg, but didn't chart very highly - and two for Buddah Records in the early 1970s. The three albums were called The Jack Wild Album, Everything's Coming Up Roses and Beautiful World.
At the height of his acting career, Jack usually acted younger than he was. For H.R. Pufnstuf, Wild was a seventeen-year-old playing a boy who was eleven.
"When I first entered in the show business," Jack said in 1999," Of course I didn't mind playing younger roles. However it did bug me when I would be twenty-one being offered the role of a thirteen-year-old. I'm not saying I didn't enjoy playing these roles; I had barrels of fun, I just wanted more serious and dramatic roles; it's that simple."
During the early 1970s, Wild was considered "one of the world's teen heartthrobs," alongside David Cassidy and Barry Williams. With large hazel eyes, a somewhat pug nose and freckles, Jack was loved and adored by many girls across the globe. "I received roughly 2,000 fan letters a week," he stated in 1989. "I never left any one of them blank. I always answered, even if I was exhausted. I really thought it was one of the most important things."
While Jack and Arthur were at Barbara Speake stage school, Jack met Welsh-born actress Gaynor Jones when they were around twelve years old. After he left the school in 1966, he didn't see her again until Christmas of 1970, when she was hosting a Christmas party. Then, after seeing her for the first time in four years, he got her telephone number and they were soon dating. They married on Valentine's Day 1976, Wild was 23 years old and Jones was 22. Afterwards, they celebrated with a honeymoon to Paris. After they returned, bought a home a few weeks later in the wealthy suburb Richmond, London.
Challenges
Wild struggled to make the transition to adult stardom. He had begun smoking at the age of 12, and by age 17 was drinking heavily.
At age 21 he was already an alcoholic and a diabetic. This did not help him find acting work, and by 1976 his film career was badly stalled. In 1981 he was supposed to star with Suzi Quatro in a series about a modern-day Bonnie and Clyde for British television, but it was cancelled at the last minute. His alcoholism ruined both his career and marriage to Gaynor, who left him in 1985 because of his excessive drinking.
After exhausting his remaining fortune Wild lived with his retired father for a few years. His alcoholism caused three cardiac arrests and resulted in several hospital stays until he stopped drinking in 1989. Wild later admitted his alcoholism was so debilitating during this period that from the late 1970s until he went sober, he was incapable of doing any kind of work.
Career restarts
Wild unsuccessfully attempted various alcoholism rehabilitation programmes and finally gave up drinking on 6 March 1989 after joining Alcoholics Victorious. He returned to the big screen in a few minor roles, such as in the 1991 Kevin Costner film Robin Hood: Prince of Thieves and as a peddler in Basil (1998). For the most part, Wild spent the remainder of his career working in theatre. His last major appearance was as the male lead, "Mouse", in Tayla Goodman's rock musical Virus. The show ran for two weeks at the Theatre Royal, Nottingham. For his final film appearance, Wild had a minor role in Moussaka & Chips (2000), where he once again worked with Ron Moody.
Death
Wild died on 1 March 2006 at age 53 after a long battle with mouth cancer, which he blamed on his drinking and/or smoking. Diagnosed with the disease in 2000, he initially underwent chemotherapy, but later had part of his tongue and both vocal cords removed in July 2004. Because of this surgery, he had lost his speech and had to communicate through his wife, Claire Harding, whom he met when they were appearing in Jack and the Beanstalk in Worthing. Wild was reportedly working on his autobiography, but died before it could be completed.
Wild's body was buried in Toddington Parish Cemetery, Bedfordshire.
Autobiography
At the time of his death, Wild and his widow, Claire Harding, had been working on his autobiography. It was completed by Claire, who explained: 'All the material was there when Jack died, it just needed rearranging, editing, and, in certain sections, writing out from transcripts Jack and I made as we recorded him talking about his life.' In 2016, his autobiography, It's a Dodger's Life was finally published by Fantom Films (ISBN 978-1-78196-266-4) with a foreword by Pufnstuf co-star Billie Hayes, an afterword by Clive Francis, and an epilogue by Claire Harding.
Albums
The Jack Wild Album (1970)
Everything's Coming Up Roses (1971)
A Beautiful World (1972)
Filmography
Actor
2005
Moussaka & Chips
as
Durgen Fleece
2000
Lock, Stock... (TV Series)
as
Bill
- -And Spaghetti Sauce (2000) - Bill
1995
Wales Playhouse (TV Series)
as
Phil
- Archangel Night Out (1995) - Phil
1994
Unsolved Mysteries (TV Series documentary)
as
Passerby
- Episode #7.7 (1994) - Passerby
1991
Robin Hood: Prince of Thieves
as
Much
1979
The Ravelled Thread (TV Series)
as
Gegor
- The Spy (1980) - Gegor
- The Ship (1980) - Gegor
- Kidnapped (1980) - Gegor
- The Ledger (1980) - Gegor
- The Felon (1980) - Gegor
- Accused (1979) - Gegor
1978
Everyday Maths (TV Series)
as
Mike
- Fast and Furious (1979) - Mike
- Try It for Size (1979) - Mike
- Say It with Figures: 2 (1979) - Mike
- Which Way to Go? (1979) - Mike
- Ten Per Cent Per Ted (1979) - Mike
- The Round Up (1978) - Mike
- Time and Table (1978) - Mike
- A Number of Things (1978) - Mike
- The Long and Short of It (1978) - Mike
- Pounds and Pence (1978) - Mike
- Play Now, Pay Later (1978) - Mike
1976
The Government Inspector (TV Series)
as
Osip
- All Is Revealed (1976) - Osip
- Bribery and Corruption (1976) - Osip
- The Inspector Arrives (1976) - Osip
1976
Keep It Up Downstairs
as
Peregrine Cockshute
1976
Our Mutual Friend (TV Mini Series)
as
Charley Hexam
- Episode #1.7 (1976) - Charley Hexam
- Episode #1.4 (1976) - Charley Hexam
- Episode #1.3 (1976) - Charley Hexam
- Episode #1.2 (1976) - Charley Hexam
- Episode #1.1 (1976) - Charley Hexam
1973
The World of Sid & Marty Krofft at the Hollywood Bowl (TV Special)
as
Jack Wild
1973
Sigmund and the Sea Monsters (TV Series)
as
Jack Wild
- The Wild Weekend (1973) - Jack Wild
1973
The Wild Little Bunch
as
Reg
1972
The Onedin Line (TV Series)
as
Peter Thompson
- A Woman Alone (1972) - Peter Thompson
1971
Flight of the Doves
as
Finn Dove
1969
H.R. Pufnstuf (TV Series)
as
Jimmy
- Jimmy Who? (1970) - Jimmy
- Whaddya Mean the Horse Gets the Girl? (1969) - Jimmy
- The Almost Election of Mayor Witchiepoo (1969) - Jimmy
- The Visiting Witch (1969) - Jimmy
- A Tooth for a Tooth (1969) - Jimmy
- Flute, Book and Candle (1969) - Jimmy
- Dinner for Two Please Orson (1969) - Jimmy
- The Horse with the Golden Throat (1969) - Jimmy
- You Can't Have Your Cake (1969) - Jimmy
- Box Kite Kaper (1969) - Jimmy
- The Golden Key (1969) - Jimmy
- The Stand-in (1969) - Jimmy
- The Mechanical Boy (1969) - Jimmy
- Show Biz Witch (1969) - Jimmy
- The Birthday Party (1969) - Jimmy
- The Wheely Bird (1969) - Jimmy
- The Magic Path (1969) - Jimmy
1969
Thirty-Minute Theatre (TV Series)
as
Jackie
- First Confession (1969) - Jackie
1969
Armchair Theatre (TV Series)
as
Schoolboy
- A Foot in the Door (1969) - Schoolboy
1968
The Harry Secombe Show (TV Series)
- Episode #1.0 (1968)
1968
Oliver!
as
The Artful Dodger
1968
Knock Three Times (TV Series)
as
Jack
- The House in the Wood (1968) - Jack
- The Other Side of the Tree (1968) - Jack
1967
Z Cars (TV Series)
as
Jimmy Fulton / Boy
- A Matter for Thought: Part 2 (1968) - Boy
- You Want 'Em - You Find 'Em: Part 2 (1967) - Jimmy Fulton
- You Want 'Em - You Find 'Em: Part 1 (1967) - Jimmy Fulton
1967
Danny the Dragon (TV Series)
as
Gavin
- Dragon Trap (1967) - Gavin
- In Search of Zoomite (1967) - Gavin
- Potter in Pursuit (1967) - Gavin
- Runaway Bubble (1967) - Gavin
- Danny Gets Jet-Propelled (1967) - Gavin
- Dragon Hunt (1967) - Gavin
- Tent with Four Legs (1967) - Gavin
- Dannicaforilithermidor (1967) - Gavin
- Stranger from Dragonara (1967) - Gavin
- The Invisible Space Bubble (1967) - Gavin
1967
Poor Cow
as
Boy Playing Football [Wearing Hat] (uncredited)
1967
Sir Arthur Conan Doyle (TV Series)
as
Jacky Finch
- The Black Doctor (1967) - Jacky Finch
1966
George and the Dragon (TV Series)
as
Carol Singer
- Merry Christmas (1966) - Carol Singer
1966
The Newcomers (TV Series)
as
Pip
- Episode #1.126 (1966) - Pip
- Episode #1.119 (1966) - Pip
- Episode #1.115 (1966) - Pip
- Episode #1.113 (1966) - Pip
- Episode #1.112 (1966) - Pip
- Episode #1.110 (1966) - Pip
- Episode #1.109 (1966) - Pip
- Episode #1.108 (1966) - Pip
1966
Theatre 625 (TV Series)
as
Edmund Tudor / Donny Simmonds
- The Queen & the Welshman (1966) - Edmund Tudor
- The Wesker Trilogy: I'm Talking About Jerusalem (1966) - Donny Simmonds
1966
The Wednesday Play (TV Series)
as
Peter
- A Game, Like, Only a Game (1966) - Peter
1965
Out of the Unknown (TV Series)
as
Danny
- Come Buttercup, Come Daisy, Come--? (1965) - Danny
Soundtrack
2021
MsMojo (TV Series) (performer - 1 episode)
- Top 20 Catchiest Songs from Classic Movie Musicals (2021) - (performer: "Consider Yourself")
2013
Brooklyn Nine-Nine (TV Series) (performer - 1 episode)
- M.E. Time (2013) - (performer: "Consider Yourself" - uncredited)
1971
Flight of the Doves (performer: "You Don't Have To Be Irish To Be Irish")
1970
Pufnstuf (performer: "If I Could", "Living Island", "A Friend in You", "Pufnstuf", "Zap the World" - uncredited)
1969
H.R. Pufnstuf (TV Series) (performer - 10 episodes)
- Jimmy Who? (1970) - (performer: "We Give Wishes Away", "The Beggar's Song", " (I'm a) Mechanical Boy")
- The Almost Election of Mayor Witchiepoo (1969) - (performer: "Pufnstuf for Mayor')
- Flute, Book and Candle (1969) - (performer: "The Beggar's Song")
- The Golden Key (1969) - (performer: "The End of the Road")
- The Stand-in (1969) - (performer: "Beautiful Me, Loves Beautiful You")
- The Mechanical Boy (1969) - (performer: " (I'm a) Mechanical Boy")
- Show Biz Witch (1969) - (performer: "Pronouns")
- The Birthday Party (1969) - (performer: "We Give Wishes Away")
- The Wheely Bird (1969) - (performer: "How Lucky I Am" - uncredited)
- The Magic Path (1969) - (performer: "I Wish We Could Be Back Home")
1968
Oliver! (performer: "Consider Yourself" (1960), "I'd Do Anything" (1960), "Be Back Soon" (1960), "Reviewing the Situation" (1960) - uncredited)
Self
2005
Celebrate 'Oliver!' (TV Movie)
as
Self
2005
The Child Star Jinx (TV Movie documentary)
as
Self
2005
After They Were Famous (TV Series documentary)
as
Self
- Oliver! (2005) - Self
2002
Phil Collins: A Life Less Ordinary (TV Movie documentary)
as
Self - Interviewee
2000
E! True Hollywood Story (TV Series documentary)
as
Self - Interviewee
- H. R. Pufnstuf: The Strange World of Sid and Marty Krofft (2000) - Self - Interviewee
2000
This Is Your Life (TV Series documentary)
as
Self
- Mark Wingett (2000) - Self
1996
Esther (TV Series)
as
Self
- Selling Your Child For Fame (1996) - Self
1993
Without Walls (TV Series documentary)
as
Self
- Big Mac (1993) - Self
1992
Granada Reports (TV Series)
as
Self - Interviewee
- 2 March 1992: Evening Bulletin (1992) - Self - Interviewee
1987
Wogan (TV Series)
as
Self
- Episode #7.151 (1987) - Self
1969
Lift Off (TV Series)
as
Self - Guest / Self / Self - Co-Host
- Episode dated 1 November 1972 (1972) - Self - Guest
- Episode dated 3 May 1972 (1972) - Self - Guest
- Episode dated 19 April 1972 (1972) - Self
- Episode dated 3 November 1971 (1971) - Self
- Special with Jack Wild (1971) - Self - Co-Host
- Episode dated 14 September 1971 (1971) - Self - Guest
- New Year's Eve Special (1969) - Self - Guest
1971
Ask Aspel (TV Series)
as
Self
- Episode #2.1 (1971) - Self
1969
The Mike Douglas Show (TV Series)
as
Self - Actor / Self - Co-Host
- Episode #10.227 (1971) - Self - Actor
- Episode #10.142 (1971) - Self - Actor
- Episode #9.189 (1970) - Self - Actor
- Episode #9.85 (1969) - Self - Co-Host
1971
The Val Doonican Show (TV Series)
as
Self
- Episode #1.3 (1971) - Self
1971
McLean and Company (TV Series)
as
Self
- Jack Wild (1971) - Self
1971
Film Night (TV Series)
as
Self
- Episode dated 21 March 1971 (1971) - Self
1970
The David Frost Show (TV Series)
as
Self
- Episode #2.196 (1970) - Self
1970
Something Else (TV Series)
as
Self
- Ides Of March, Bobbi Martin, Jack Wild, Crabby Appleton (1970) - Self
1970
Top of the Pops (TV Series)
as
Self
- Episode #7.19 (1970) - Self
1970
The Bob Braun Show (TV Series)
as
Self - Actor
- Episode dated 6 May 1970 (1970) - Self - Actor
1970
The Engelbert Humperdinck Show (TV Series)
as
Self
- Episode #1.15 (1970) - Self
1970
The Golden Shot (TV Series)
as
Self
- Episode #2.65 (1970) - Self
1969
The Kraft Music Hall (TV Series)
as
Self
- Episode #3.12 (1969) - Self
1969
The Red Skelton Hour (TV Series)
as
Self - The Artful Dodger
- The Son of Oliver Twist or Junior Is Just a Little Dickens (1969) - Self - The Artful Dodger
1969
The Liberace Show (TV Series)
as
Self
- Guest: Engelbert Humperdinck (1969) - Self
- Episode #1.1 (1969) - Self
1969
The 41st Annual Academy Awards (TV Special)
as
Self - Nominee
1969
Dee Time (TV Series)
as
Self
- Episode #4.35 (1969) - Self
1969
Junior Showtime (TV Series)
as
Self - Singer
- Episode #1.3 - Self - Singer
Archive Footage
2017
Scope (Video short)
as
The Artful Dodger
2011
Special Collector's Edition (TV Series)
as
The Artful Dodger
- Especial redoblajes (2011) - The Artful Dodger (uncredited)
2006
100 Greatest Teen Stars (TV Mini Series documentary)
as
Self
References
Jack Wild Wikipedia
(Text) CC BY-SA