Covid-19
Ivar Mendez





Illimani: 24 Views








University of Saskatchewan, Saskatoon Health Region, Dalhousie University, Queen Elizabeth II Health Sciences Centre, Brain Repair Centre,Dalhousie University Neurosurgery




University of Western Ontario, University of Toronto




Neurosurgery, Sculpture, Photography, Philanthropy
Ivar Mendez, M.D., PhD, is the Fred H. Wigmore Professor and Chairman of Surgery at the University of Saskatchewan and the Unified Head of Surgery for the Province of Saskatchewan. He is internationally known for his work in cell transplantation for Parkinson's disease and the use of remote presence robotics in neurosurgery and primary health care.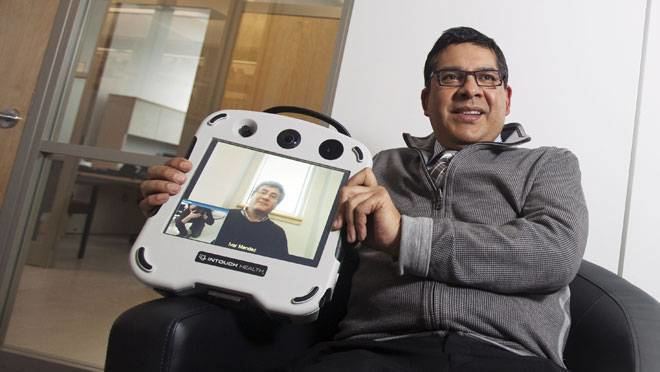 He also holds an appointment at the Department of Psychology and Neuroscience at Dalhousie University and he is one of the founders of the Brain Repair Centre. He is also the president and founder of the Ivar Mendez International Foundation that is dedicated to providing health and educational assistance to children in the Bolivian Andes. Mendez is a photographer and sculptor and has published 4 books of photography.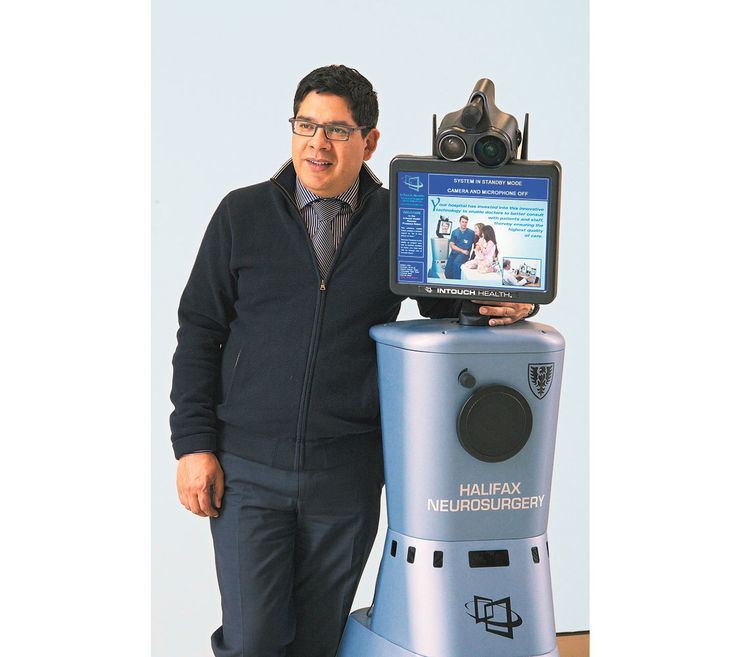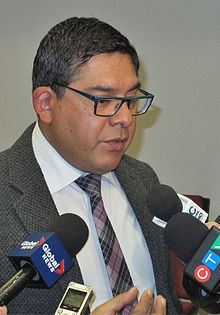 Mendez was born in La Paz, Bolivia and immigrated with his family to Canada as a teenager. He obtained a BSc degree from the University of Toronto and then an M.D. from the University of Western Ontario (UWO). He did a neurosurgical residency training in London, and was certified in Neurosurgery from the Royal College of Physician and Surgeons of Canada in 1994 and from the American Board of Neurological Surgery in 1996. He became a fellow of the American College of Surgeons in 1998 and became a member of the College Board of Governors in 2015. His interest in regenerative medicine led him to obtain a PhD in Anatomy and Neurobiology from the UWO his PhD thesis was on "Neurotransmitter Interactions in Nigral Grafts". He did a postdoctoral fellowship at the University of Lund in Sweden under the supervision of Anders Björklund, considered the "father" of cell transplantation in Parkinson's disease. In 2014, Saint Mary's University (Halifax) in Nova Scotia awarded Mendez a Doctor of Science (honoris causa) degree for his contribution to Neuroscience and he was inducted a Fellow to the Canadian Academy of Health Sciences. In 2016, Dr. Mendez received the Government of Canada Public Service Award of Excellence for the use of remote presence robotic technology to improve healthcare in the Canadian North.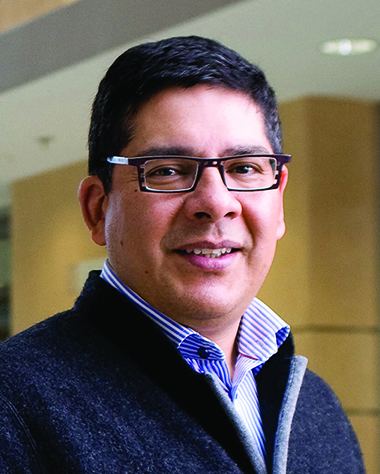 He pioneered the technique of multiple grafts to restore dopamine input to the parkinsonian mammalian brain. This technique was translated into clinical trials in patients with Parkinson's disease and showed long-term survival of those grafts. He also pioneered the use of Glial Derived Neurotrophic Factor (GDNF) in combination with fetal cells in humans. Mendez invented a transplantation delivery system to inject cells into the human brain. With his team, he performed the first long-distance brain surgery robotic telementoring in the world by using a robotic arm to mentor neurosurgeons located 400 km away. He is also pioneering the use of remote presence devices to deliver health care in remote locations. In 2015, Mendez and his team printed the first 3D brain for planning deep brain stimulation surgery. Research in 3D brain printing led in 2016 to the development of a virtual reality (VR) brain for medical education and surgical planning applications.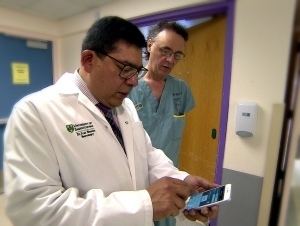 Neural transplantation delivery system: Canadian Patent #2,281,007 and US Patent #7,137,969
Injection delivery system: US Patent #8,753,314 and US patent #9,067,028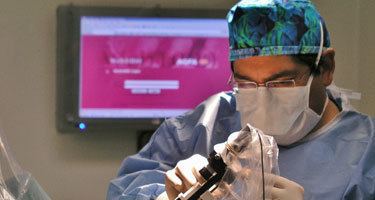 Mendez has established a Canadian charitable organization, the Ivar Mendez International Foundation, to provide nutrition, dental care and art program to children in remote locations of the Bolivian Andes.
Government of Canada Public Service Award of Excellence 2016
Queen Elizabeth II Diamond Jubilee Medal
Humanitarian of the Year Award, Canadian Red Cross - Atlantic Region
Ten most influential Hispanics in Canada
Dr. John Savage Memorial Award
Royal College Medal Award - Medalist in Surgery
He has published 4 books of photography and has had several exhibitions of his photography and sculpture
Sariri. Mendez, I. ISBN 978-99954-2-936-2. SPC Impresores S.A. 2013.
Bolivia - 2nd Edition. Mendez, I. ISBN 978-1-897462-26-3. Glen Margaret Publishing 2012.
Illimani. Mendez, I. ISBN 978-1-897462-17-1. Glen Margaret Publishing 2010.
Bolivia. Mendez, I. ISBN 0-920427-64-2. Glen Margaret Publishing 2006.
Hallett P, Cooper O, Sadi D, Robertson H, Mendez I, Isacson O (26 June 2014). "Long-term health of dopaminergic neuron transplants in Parkinson's disease patients". Cell Reports. 7 (6): 1755–1761. PMC

4105701 

. PMID 24910427. doi:10.1016/j.celrep.2014.05.027.
Mendez I, Jong M, Keays-White D, Turner G (2013). "The use of remote presence for health care delivery in a northern Inuit community: a feasibility study". International Journal of Circumpolar Health. 72 (72). PMC

3753140 

. PMID 23984292. doi:10.3402/ijch.v72i0.21112.
Mendez I, Van den Hof M (November 19, 2013). "Mobile remote-presence devices for point-of-care health care delivery". Canadian Medical Association Journal. 185 (17): 1512–6. PMC

3832559 

. PMID 23775612. doi:10.1503/cmaj.120223.
Mendez I, Song M, Chiasson P, Bustamante L (2013). "Point-of-Care Programming for Neuromodulation: A Feasibility Study Using Remote Presence". Neurosurgery. 72 (1): 99–108. PMID 23096417. doi:10.1227/NEU.0b013e318276b5b2.
Cooper O, Astradsson A, Hallett P, Robertson H, Mendez I, Isacson O (2009). "Lack of functional relevance of isolated cell damage in transplants of Parkinson's disease patients". Journal of Neurology. 256 (Suppl 3): 310–316. PMID 19711122. doi:10.1007/s00415-009-5242-z.
Mendez I, Viñuela A, Astradsson A, et al. (May 2008). "Dopamine neurons implanted into people with Parkinson's disease survive without pathology for 14 years". Nature Medicine. 14 (5): 507–9. PMC

2656682 

. PMID 18391961. doi:10.1038/nm1752.
Mukhida K, Mendez I, McLeod M, et al. (November 2007). "Spinal GABAergic transplants attenuate mechanical allodynia in a rat model of neuropathic pain". Stem Cells. 25 (11): 2874–85. PMID 17702982. doi:10.1634/stemcells.2007-0326.
Master Z, McLeod M, Mendez I (March 2007). "Benefits, risks and ethical considerations in translation of stem cell research to clinical applications in Parkinson's disease". Journal of Medical Ethics. 33 (3): 169–73. PMC

2598267 

. PMID 17329391. doi:10.1136/jme.2005.013169.
Mendez I, Sanchez-Pernaute R, Cooper O, et al. (July 2005). "Cell type analysis of functional fetal dopamine cell suspension transplants in the striatum and substantia nigra of patients with Parkinson's disease". Brain. 128 (Pt 7): 1498–510. PMC

2610438 

. PMID 15872020. doi:10.1093/brain/awh510.
Mukhida K, Hong M, Miles GB, et al. (August 2008). "A multitarget basal ganglia dopaminergic and GABAergic transplantation strategy enhances behavioural recovery in parkinsonian rats". Brain. 131 (Pt 8): 2106–26. PMID 18669492. doi:10.1093/brain/awn149.
Ivar Mendez Wikipedia