7

/

10

1

Votes

Alchetron

Rate This




W. S. Van Dyke




Edward Ward





United States






Comedy, Crime, Mystery




Ben Hecht




English






Ben Hecht

,

Herman J. Mankiewicz




May 19, 1939 (1939-05-19)




Claudette Colbert

(Edwina Corday),

James Stewart

(Guy Johnson),

Guy Kibbee

(Fred 'Cap' Streeter),

Nat Pendleton

(Sergeant Fred Koretz),

Frances Drake

(Vivian Tarbel),

Edgar Kennedy

(Lieutenant Miller)


The Dead Pool

,

No Good Deed

,

Salt

,

Mad Max: Fury Road

,

Blackhat

,

Gone Baby Gone




THE HAPPENINGS OF ONE WONDERFUL NIGHT!
It's a Wonderful World (1939) is a romantic screwball comedy-mystery, starring Claudette Colbert and James Stewart and directed by W. S. Van Dyke.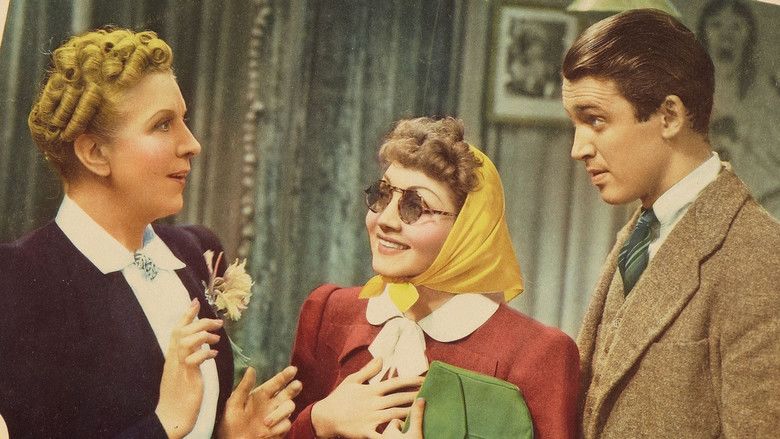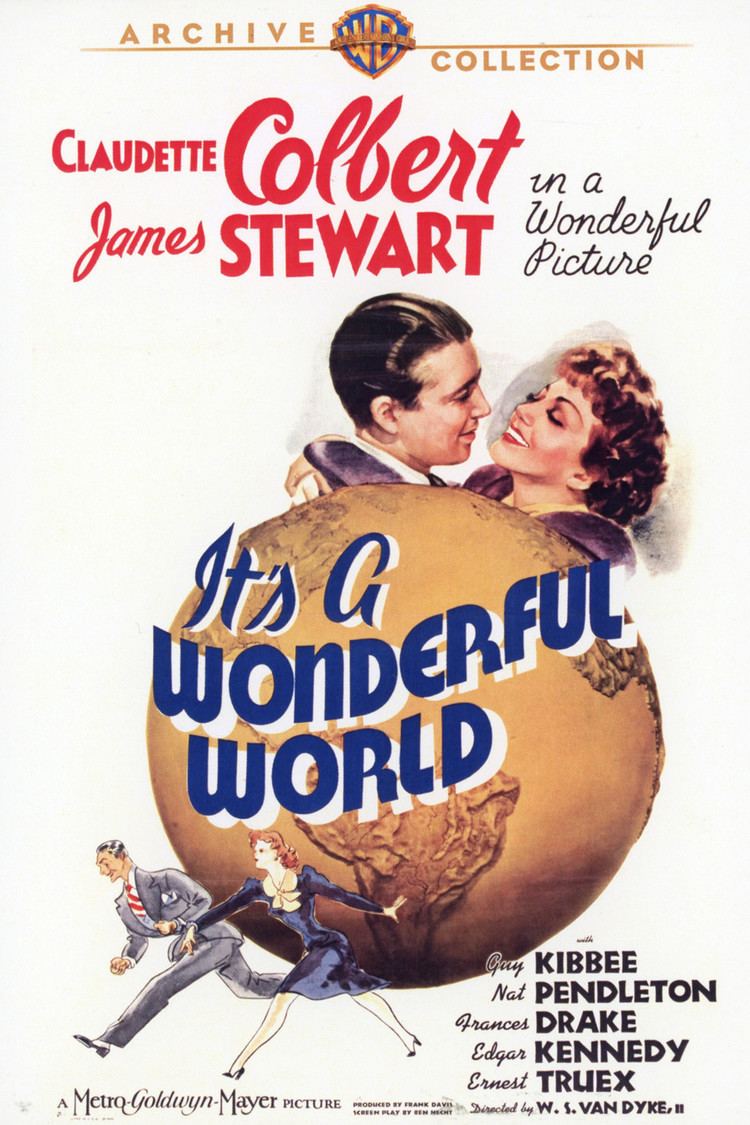 Private detective Guy Johnson (James Stewart) is well paid to watch over Willie Heywood (Ernest Truex), a wealthy man who likes to drink a bit too much and gets into trouble as a result. However, when Heywood's recent ex-girlfriend Dolores Gonzalez (Cecilia Callejo) makes a public nuisance of herself over their relationship, a drunk Heywood goes to see her. It is a setup. Dolores is being held at gunpoint by a man, and when Heywood enters her apartment, the mystery man kills Dolores and frames Heywood for the murder. The only clue is a half of a dime incorporated into a piece of jewelry that the victim managed to snatch from her assailant. Guy hurries to the scene soon after and hides his client so he can catch the real killer, but both of them are nabbed by the police, tried, convicted and sentenced: Guy to prison for a year, Heywood to be executed.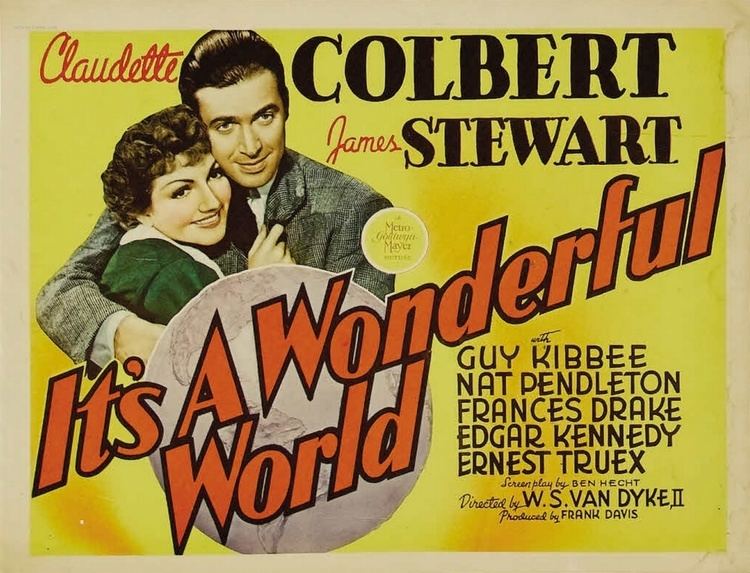 It is revealed to the audience that Heywood's new wife Vivian (Frances Drake) and her lover, Al Mallon (Sidney Blackmer), are behind the whole thing. She stands to inherit Heywood's millions. In addition to her lover, the unfaithful woman discovers that her husband Ned Brown, whom she thought was dead, is alive. Brown, an actor, unexpectedly arrives from Australia and starts blackmailing her.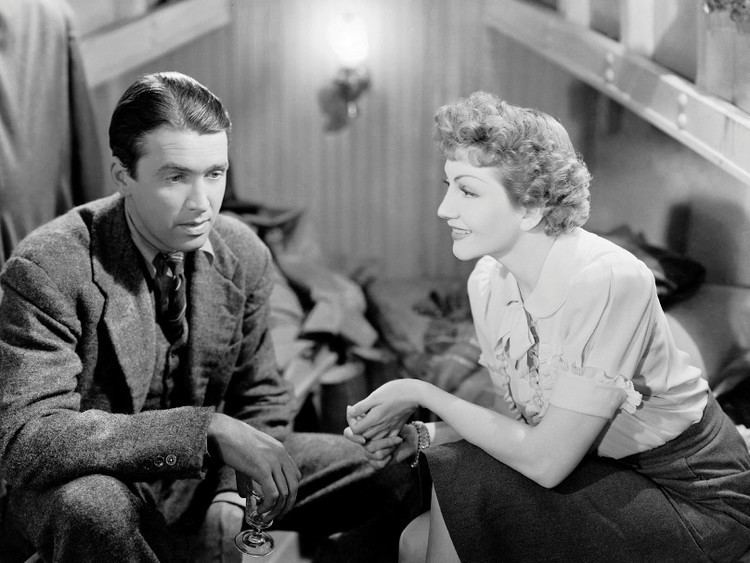 On the way to jail, Guy comes across a clue, a newspaper personal ad from "Half a Dime" asking to be contacted at a certain location. Guy jumps from the moving train into a river, taking along the bumbling policeman handcuffed to him, Sergeant Fred Koretz (Nat Pendleton).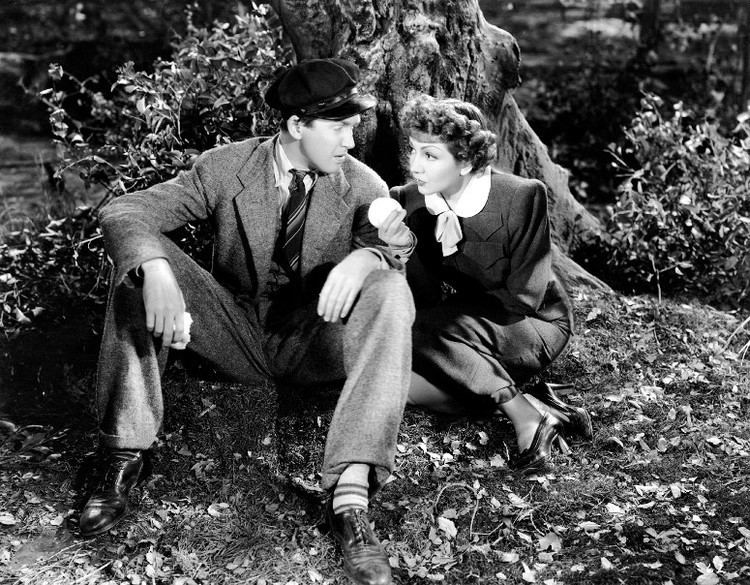 His struggle with Koretz is witnessed by noted poet Edwina Corday (Claudette Colbert). After knocking Koretz out and freeing himself from the handcuffs, he has no choice but to kidnap her to prevent her from sounding the alarm. At first, she believes him to be a dangerous criminal, but she soon discovers he is telling the truth about his mission, and insists on sticking with him, much to his annoyance, as he has a low opinion of the intelligence of women.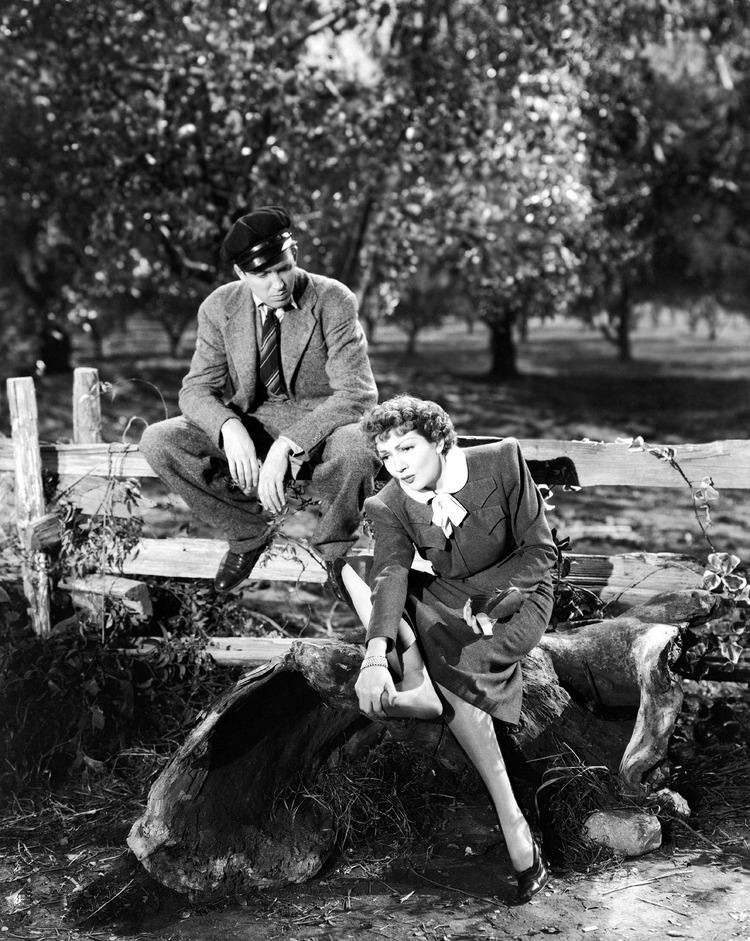 The trail leads to a small theater group run by Madame Chambers (Cecil Cunningham). Guy gets himself hired as an actor to better figure out who knows about the half dime. Guy brings in his associate, "Cap" Streeter (Guy Kibbee), to help with the investigation, only to have Edwina mistake him for a policeman and knock him out. Meanwhile, Vivian and Mallon decide it is better to silence her husband rather than submit to his demands. However, Mallon kills the wrong actor, a last-minute replacement, during a performance of What Price Glory?. Guy is arrested by the police, but Edwina tricks them into going to where Brown lives to look for a diary that implicates Guy in the first murder. When they drive to the address she gives, they catch Vivian and Mallon in the process of taking away a bound and gagged Brown.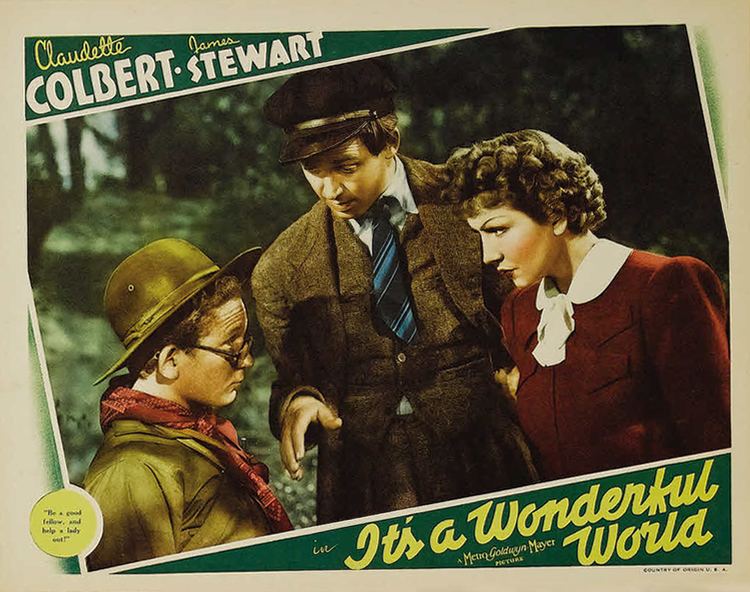 Claudette Colbert as Edwina Corday
James Stewart as Guy Johnson
Guy Kibbee as Fred 'Cap' Streeter
Nat Pendleton as Sergeant Fred Koretz
Frances Drake as Vivian Tarbel
Edgar Kennedy as Lieutenant Miller
Ernest Truex as Willie Heyward
Richard Carle as Major I. E. Willoughby, the head of Guy's detective agency
Cecilia Callejo as Dolores Gonzales
Sidney Blackmer as Al Mallon
Andy Clyde as 'Gimpy' Wilson
Cliff Clark as Captain Haggerty, the frustrated boss of bumblers Koretz and Miller
Cecil Cunningham as Madame J. L. Chambers
Leonard Kibrick as Herman Plotka
Hans Conried as Mr. Delmonico, Stage Manager
Grady Sutton as Lupton Peabody
San Diego, California
It's a Wonderful World (1939 film) Wikipedia
Its a Wonderful World (1939 film) IMDb
Its a Wonderful World (1939 film) themoviedb.org