Burial

El Escorial


Name

Isabella Portugal




Mother

Maria of Aragon



Father

Manuel I of Portugal


House

House of Aviz


Role

Queen of Spain







Tenure

10 March 1526 – 1 May 1539




Issue

Philip II of SpainMaria, Holy Roman EmpressJoanna, Princess of Portugal


Died

May 1, 1539, Toledo, Spain


Spouse

Charles V, Holy Roman Emperor (m. 1526–1539)


Children

Philip II of Spain, Maria of Austria, Holy Roman Empress, Joanna of Austria, Princess of Portugal




Parents

Maria of Aragon, Queen of Portugal, Manuel I of Portugal




Siblings

John III of Portugal, Henry, King of Portugal




Similar People

Charles V - Holy Roman E, Philip II of Spain, Joanna of Castile, Maria of Aragon - Queen of, Maria of Austria - Holy Rom
Isabella of portugal queen of spain
Isabella of Portugal (Portuguese, Spanish: Isabel; French, Dutch, German: Isabelle; English: Elizabeth; 24 October 1503 – 1 May 1539) was a Holy Roman Empress and Queen of Spain, Germany, Italy, Naples and Sicily and Duchess of Burgundy by marriage to Holy Roman Emperor Charles V, and regent of Spain during the absence of her spouse during 1529-1532, 1535-1536 and 1538-1539.
Contents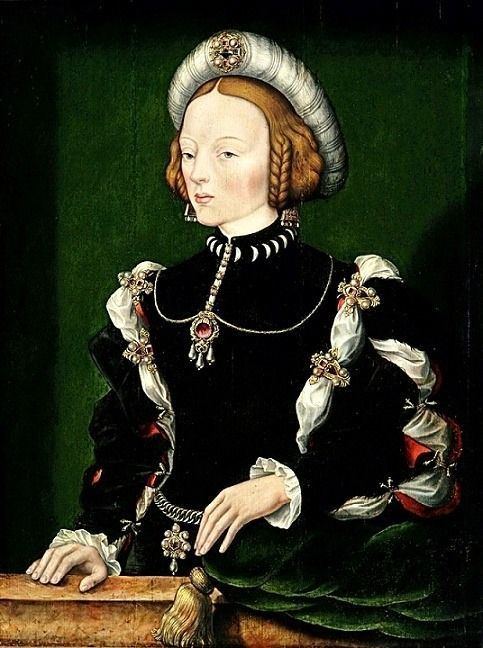 Isabella was the granddaughter of the Catholic Monarchs, Isabella I of Castile and Fernando II of Aragon. Throughout her life, many would compare her to her grandmother for her character and her determination in politics. A woman of great beauty and intelligence, Isabella was undoubtedly the Spanish soul of Charles V who, because of his travels in Europe, spent little time in Spain due to political affairs abroad. It was thanks to the governorships of Empress Isabella that Spain was able to remain independent of imperial policies.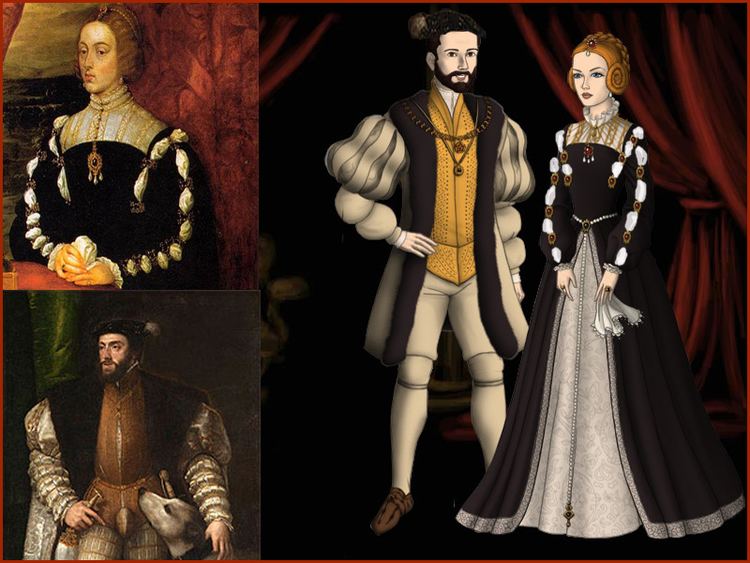 Death of isabella of portugal carlos rey emperador
Early life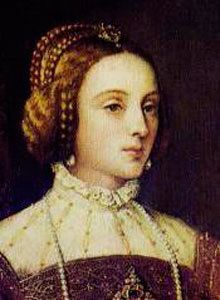 Isabella was the second child and eldest daughter of King Manuel I of Portugal and his second wife Maria of Aragon. She was named after her maternal grandmother and her aunt Isabella, Princess of Asturias, who had been her father's first wife. Isabella was second-in-line to the throne until the birth of her brother Louis in 1506. However, as the oldest daughter of Manuel I of Portugal, she was a rather attractive candidate for marriage.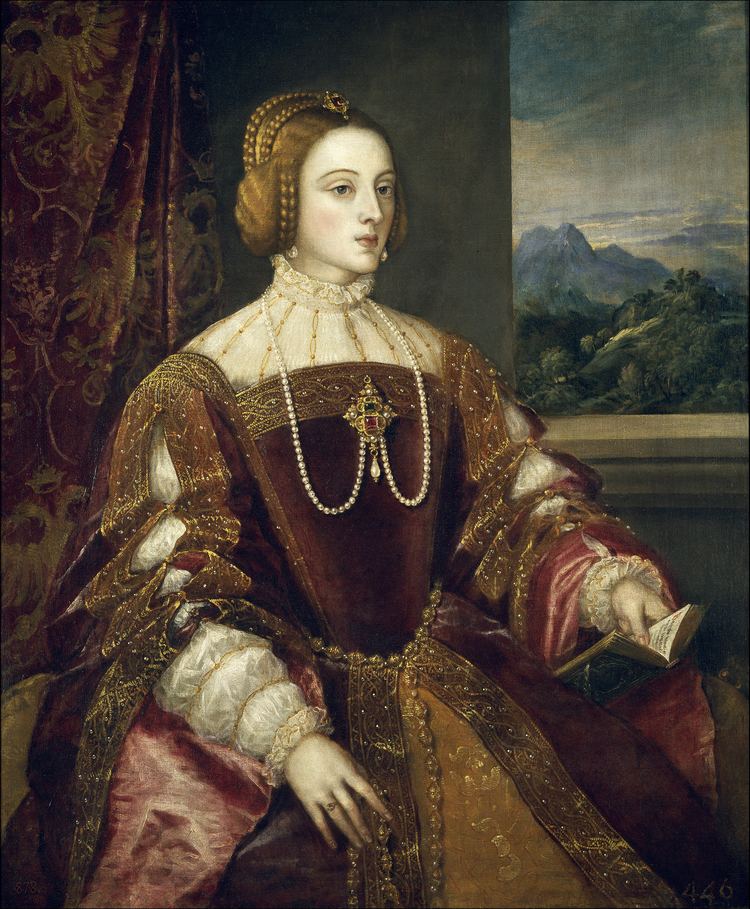 Isabella spent a happy childhood in the company of her parents and siblings. She would progressively become a beautiful and intelligent young woman, learning the languages of Latin, Spanish and French, the Christian doctrine and the Renaissance classics. In addition to all this, she was a very wealthy woman, possessing a vast and complete library, composed of works of a spiritual nature, destined for prayer and personal enrichment, as well as more mundane works which were of the Infanta's taste, especially on cavalry.
Engagement to Charles V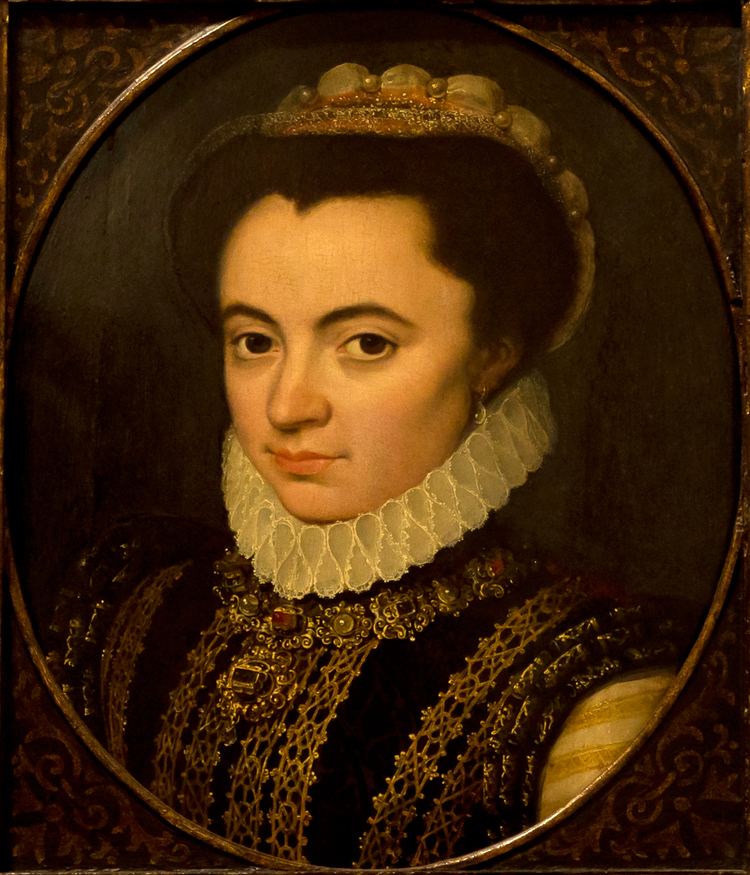 In relation to her marriage, Isabella's mother Maria left in her will, and in a clear message to her husband Manuel, the desire that Isabella should marry, but to a king or the legitimate son of kings. The ideal candidate for Isabella's husband was her first cousin Charles of Habsburg, the son of Maria's sister Joanna of Castile and Philip the Handsome, Duke of Burgundy. A marriage between Charles and Isabella would bring a strong alliance between the kingdoms of Spain and Portugal, in accordance with the wishes of their grandparents Isabella and Ferdinand.
An alliance between Portugal and Spain was essential in order to continue the exploration of the oceans without incurring clashes with Castile. It is evident that Castile needed Portugal as an ally. In the constant evolution of Europe, now that Charles was sovereign of multiple kingdoms, especially after his election as Holy Roman Emperor, Castile needed allies. It was necessary that Portugal fell under the orbit of Castile and not of France, which had happened in the War of Castilian Succession. To have Portugal as an ally of Castile meant having their backs covered in the Peninsula and overseas, as Portugal was the only naval power that could question the supremacy of Castile in the Atlantic. It was, moreover, the richest kingdom in the Christendom. Portuguese consent had allowed Castile to cement its position in the Canaries and on territories of the Kingdom of Fez (Melilla and Cazaza) and their support was necessary to fight the infidel in Barbary. In conclusion, the alliance with Portugal was a guarantee of peace and stability.
However, Charles's Flemish advisors, especially William de Croÿ, convinced him to relegate the Portuguese alliance to the background and replace it with an alliance with England. In 1521, Charles became engaged to his other first cousin Mary Tudor, daughter of Henry VIII of England and Katherine of Aragon, who was sixteen years younger than Charles and still a child. The engagement between Charles and Mary sought to undo an alliance between England and France, articulated by the ambitious Cardinal Thomas Wolsey. Many in Portugal took the rejection of Isabella as an offence, but Isabella remained determined and hopeful that she would marry Charles. The choice was that she would marry only Charles or she would enter a convent.
By 1525, Charles was no longer interested in an alliance with England and could wait no longer for Mary Tudor to get older, as he was determined to have legitimate children. The engagement to Mary Tudor was called off, the alliance with England was abandoned and Charles finally sought to marry Isabella. There were many more advantages in him marrying Isabella - she was closer to Charles in age (she was only three years his junior), she was fluent in Spanish and she offered a handsome dowry of 900,000 Portuguese cruzados or Castilian folds, which was more than enough to solve many of Charles's economic and financial problems brought on by the Italian War of 1521-26. The negotiations and marriage contract for an alliance with Portugal were made - Isabella would marry Charles and her brother King John III of Portugal would marry Charles's youngest sister Catherine of Austria.
Holy Roman Empress and Queen of Spain
In January 1526, Isabella travelled to Spain. Upon her arrival, she was met at the Spanish-Portuguese border by the Duke of Calabria, the Archbishop of Toledo and the Duke of Béjar, who escorted her to Seville, where she was to wait for the Emperor. Isabella arrived in Seville in early March and just a week later, Charles arrived. Although their union was originally a purely political arrangement, Charles fell deeply in love with the beautiful Isabella and their wedding took place that very same day on 11 March in the Palace of Alcázar of Seville. Despite the Emperor's absences from Spain, the marriage proved to be a happy one as both partners were always devoted and faithful to one another. Following their wedding, the couple spent a long and happy honeymoon at the Alhambra in Granada and records show that during their honeymoon "when [Charles and Isabella] are together, although there are many people around, they do not notice anyone else; they talk and laugh, and nothing else distracts them."
Isabella proved to be a more than competent politician when she served as regent of Spain during her husband's absences between 1529–1532 and 1535–1539. As Empress, Isabella was not brought up just to be a mother and a wife. Inheriting the blood of her maternal grandmother, she was a determined woman, honouring the education given to her in this direction by her mother and father. All the documentation of the time indicates that Isabella was a profound connoisseur of the problems of the peninsular kingdoms, defending intransigently the royal power, the supreme authority of the monarch and the good common to particular interests. At the external level, her sensible actions were decisive in the defence of the coasts of the peninsula and of North Africa, those invested by piracy.
During her time as regent, the Empress travelled a lot around Spain. Due to the very hot weather of Toledo and Seville, she spent the summers in the milder Avila because she suffered several times from fever. She travelled regularly in the autumn between Toledo, Valladolid, Seville, Barcelona and Majorca. To mitigate the longings and to deal with important matters of the empire, Charles and Isabella wrote to each other regularly. Sometimes, the emperor did not write for months, to the point of worrying the Empress, who in one letter, "scolded" him, saying that at least, she would write "every twenty days." When she heard that her husband was about to return, she sent for a reception with a large party, but during the time she was alone with her children, the ladies and counsellors of the court, Isabella was living a very ascetic life.
Isabella was also an excellent and devoted mother, as she raised and cared for her children and ensured their educations, especially that of her son Philip II of Spain, sprouting unto them great knowledge and wisdom and even taught them her native language of Portuguese.
Death
Isabella died on 1st May 1539 at the age of 35, when her sixth pregnancy ended in a stillbirth. The Emperor was left completely devastated by his wife's death that he could not bring himself to accompany her body to her original burial place in Granada. Instead, he instructed their son Philip to accompany his mother's body with the nobleman Francis Borgia, while Charles locked himself up in a monastery for two months, where he prayed and mourned for his wife alone. Borja conveyed Isabella's corpse to the Royal Chapel of Granada, the burial place of the Catholic Monarchs, and when he saw the effect of death on the beautiful empress, he decided to "never again serve a mortal master". After the death of his wife in 1541, Borja retired from court and became a Jesuit priest.
In the aftermath, Charles never recovered from Isabella's death; he never remarried and he dressed in black for the rest of his life. In memory of her, he commissioned several tributes through art and music, beginning in 1540 when he commissioned the Flemish composer Thomas Crecquillon to compose new music in honour of the Empress. Crecquillon composed his Missa Mort m'a privé as a memorial to Isabella, which expresses the Emperor's grief and great wish for a heavenly reunion with his beloved wife. Another musical tribute to Isabella is Carole cur defles Isabellam that was composed in 1545 by the Franco-Flemish composer Nicolas Payen.
In 1543, Charles commissioned his favourite painter Titian to paint posthumous portraits of Isabella by using earlier ones of her as his model. Titian painted several portraits of the Empress, which included his Portrait of The Empress Isabel of Portugal and La Gloria. He also painted a double portrait of Charles and Isabella together, of which there is a copy by Rubens. Charles kept these portraits with him whenever he travelled and after he abdicated in 1555, he retired to the Monastery of Yuste. The portraits by Titian were among those he brought with him and he would spend hours everyday contemplating them, especially the portrait of Isabella.
In 1574, the body of Empress Isabella was transferred by her son Philip II to the Royal Monastery of San Lorenzo de El Escorial, where she was originally interred into a small vault along with her husband directly underneath the altar of the famous Basilica of the Monastery. This was done in accordance with Charles's last will and testament, in which he left a codicil asking for the establishment of a new religious foundation in which he and Isabella would be reburied together side by side, "half-body under the altar and half under the priest's feet". They remained in this vault until 1654 when they were transferred into the Royal Panatheon of Kings by their great-grandson Philip IV, who, in doing so, disrespected his great-grandfather's wishes.
Issue
Charles and Isabella had six children, though only three survived to adulthood:
Due to Philip II being a grandson of Manuel I of Portugal through his mother he was in the line of succession to the throne of Portugal, and claimed it after his uncle's death (Henry, the Cardinal-King, in 1580), thus establishing the Iberian Union.
Cultural depictions
Isabella of Portugal is portrayed by Blanca Suárez in the TVE series Carlos, Rey Emperador.
"The Empress of the Carnation"
Isabella was also known as the "Empress of the Carnation", a nickname she gained after her husband introduced the red carnation to Spain as a token of his love for her. While the couple were honeymooning in Granada, Charles ordered for the seeds of a Persian flower that had never been seen before in Spain to be planted in the gardens of the Alhambra. The seeds eventually grew into the red carnation and the Empress was so delighted by the new flower that Charles ordered for thousands more to be planted in her honour. The red carnation later became the floral emblem of Spain.
References
Isabella of Portugal Wikipedia
(Text) CC BY-SA