Country

Spain




Province

Province of Granada




Population

239,017 (2012)




University

University of Granada




Area

88 km2


Mayor

Jose Torres Hurtado (PP)




Points of interest

Alhambra, Generalife, Sierra Nevada, Palace of Charles V, Granada Cathedral



Granada ( ) is a city and the capital of the province of Granada, in the autonomous community of Andalusia, Spain. Granada is located at the foot of the Sierra Nevada mountains, at the confluence of four rivers, the Beiro, the Darro, the Genil and the Monachil. It sits at an average elevation of 738 metres above sea level, yet is only one hour by car from the Mediterranean coast, the Costa Tropical. Nearby is the Sierra Nevada Ski Station, where the FIS Alpine World Ski Championships 1996 were held.
Contents
Map of Granada
In the 2005 national census, the population of the city of Granada proper was 236,982, and the population of the entire urban area was estimated to be 472,638, ranking as the 13th-largest urban area of Spain. About 3.3% of the population did not hold Spanish citizenship, the largest number of these people (31%; or 1% of the total population) coming from South America. Its nearest airport is Federico Garcia Lorca Granada-Jaen Airport.
The Alhambra, a Moorish citadel and palace, is in Granada. It is the most renowned building of the Andalusian Islamic historical legacy with its many cultural attractions that make Granada a popular destination among the touristic cities of Spain. The Almohad influence on architecture is also preserved in the Granada neighborhood called the Albaicin with its fine examples of Moorish and Morisco construction. Granada is also well-known within Spain for the University of Granada which has about 80,000 students spread over five different campuses in the city. The pomegranate (in Spanish, granada) is the heraldic device of Granada.
Top 10 things to do in granada
History of Granada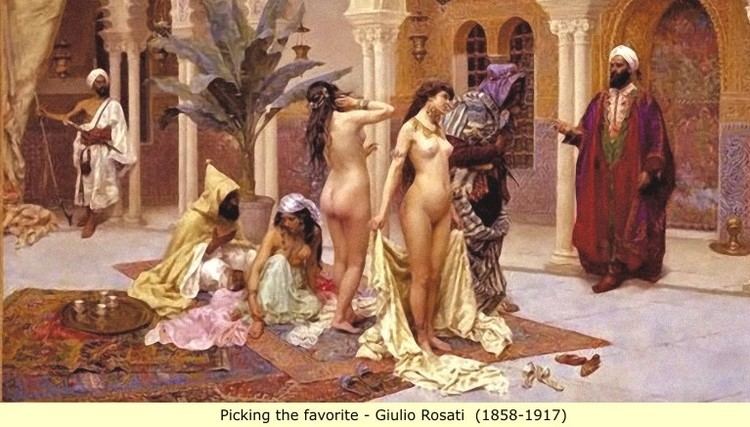 The region surrounding Granada has been populated since at least 5500 B.C. and experienced Roman and Visigothic influences. Elibyrge was used as the name for what is now Granada by the 7th century B.C. and, by the 1st century A.D., it had become a Roman municipalilty known as lliberri.
Just arrived in granada nicaragua and conversation about the prices of food at a local restaurant
Granada hills food trucks
Granada hills food truck wars
References
Granada Wikipedia
(Text) CC BY-SA
(,)http://realhistoryww.com/world_history/ancient/Misc/True_Negros/Berber/moor_painting3.jpg(,)http://upload.wikimedia.org/wikipedia/commons/c/c0/Granada_by_Piri_Reis.jpg(,)http://www.applet-magic.com/granada.jpg(,)http://cdn4.list25.com/wp-content/uploads/2013/02/Slide276.jpg(,)http://www.heritage-history.com/books/bonner/spain/zpage135.gif(,)http://upload.wikimedia.org/wikipedia/commons/6/62/Portugallia_et_Algarbia.jpg(,)http://upload.wikimedia.org/wikipedia/en/8/86/Grenada_-_St._George._c._1895.jpg(,)http://www.heritage-history.com/books/morris/spanish/zpage067.gif
(,)http://www.granadarestaurant.com/wp-content/themes/Hospitality/images/dummy/meal3.jpg(,)http://www.chrisradleyphotography.com/blogposts/spain/granadafood/seafood_platter_granada.jpg(,)http://caribya.com/media/photologue/photos/cache/plid_2594_Food_dt_10432716_1_article_full_2.jpg(,)http://www.granadarestaurant.com/wp-content/themes/Hospitality/images/dummy/meal2.jpg(,)http://img.atb.am/upload/images/Restorany/Granada/granada_04.jpg(,)http://www.chrisradleyphotography.com/blogposts/spain/granadafood/deep_fried_fish_tapas_granada.jpg(,)http://restaurateurs.iens.nl/static/photos/410_0_15cb9d326c0ac3c2ba7b77a81aa0ec09.jpg(,)http://oleoletoronto.com/wp-content/uploads/2013/09/Tapa-de-Granada-Jamon-Serrano-Ole-Ole-Restaurant-Toronto-Mexican-800b.jpg(,)http://resources0.news.com.au/images/2012/03/05/1226289/595024-cm-life-food-mexican-granada.jpg(,)https://c2.staticflickr.com/2/1230/956774668_e90ed6aa10_b.jpg(,)http://restaurateurs.iens.nl/static/photos/410_0_699fe3860d4af9c1abe38f797166d46d.jpg(,)http://media-cdn.tripadvisor.com/media/photo-s/02/4e/08/e9/la-oliva.jpg(,)http://thingstodo.viator.com/andalucia/files/2013/09/Tapas-in-Granada.jpg(,)http://blog.hostelbookers.com/wp-content/uploads/2009/05/tapas-e1305555582759.jpg