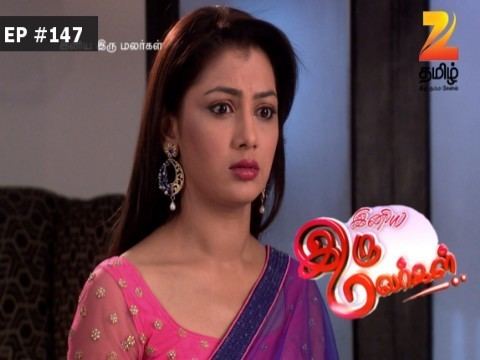 Sundar (Sivaji Ganesan) and Uma (Padmini) are classmates who fight often. Sundar, however, is very much in love with Uma, and when they perform in a dance drama competition at Madurai, and later move on to Kodaikanal, he expresses this love. Uma asks him to climb up a peak so that she will consider him as a suitor. Sundar suffers from acrophobia and almost falls while climbing, at which point Uma accepts his love.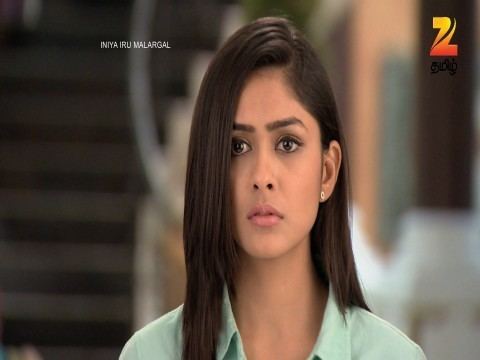 Sundar's cousin Shanti (K. R. Vijaya), who lives with his family and takes care of the entire household, is fond of him and wishes to marry him. Sundar's father (V. Nagaiah) also wants this marriage to take place. When Shanti discovers the love between Sundar and Uma, however, she changes her mind. Sundar's father asks Sundar to marry Shanti, but he refuses, revealing that he is in love with Uma. Furious, Sundar's father begins looking for another bridegroom for Shanti.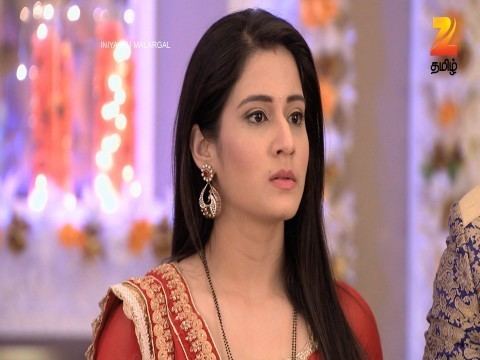 Meanwhile, Uma goes to seek permission to marry Sundar from her brother, an army major who is her only living relative. She tells Sundar that she will send him a letter on a particular date (10 October). When Uma's letter informs him that she has decided to marry another person because she is not willing to go against the wishes of her brother, an emotionally distraught Sundar becomes bedridden. In truth, Uma's brother and sister-in-law were killed in a road accident, leaving behind their three children. She decided to renounce her love for Sundar to take care of the children, and lied to him so that he would not come after her.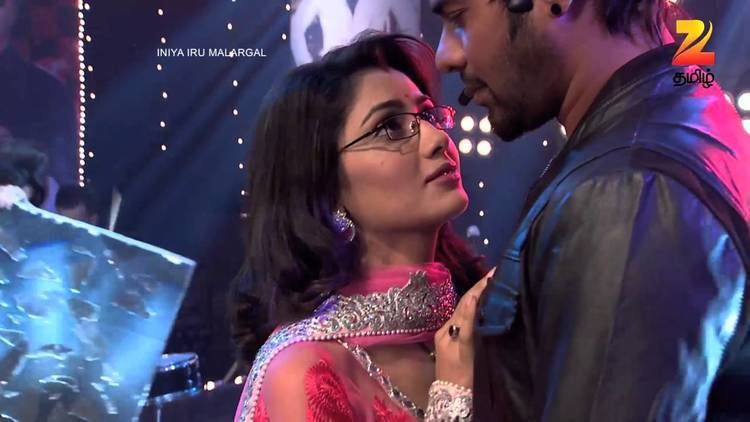 While taking care of the dejected Sundar, Shanti is confronted by her bridegroom who accuses her of having a relationship with Sundar. When Sundar realises how much his father and his cousin have suffered because of him, he decides to marry Shanti.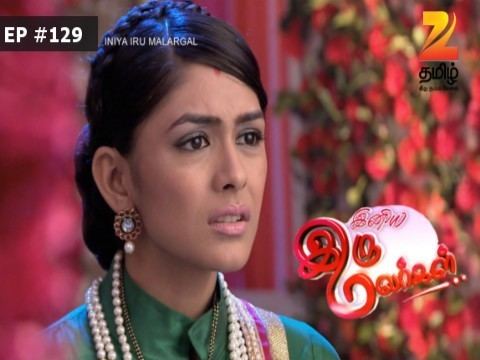 Years later, Sundar has become a successful businessman living in Kodaikanal with Shanti and their daughter Geetha (Roja Ramani). Meanwhile, Uma joins Geetha's school and becomes her teacher. When Geetha enthusiastically tells her mother about Uma, Shanti wants Uma to take tuition for Geetha; Uma accepts the request. She is shocked to learn that Geetha is Sundar's child when they accidentally meet along the road. Sundar goes to Uma's home, where they have a conversation about the past. Hearing this, Geetha realises that her father was once in love with her teacher.
Shanti learns of Sundar's relationship with Uma. Not wanting to cause Sundar and Shanti to separate, Uma gives a letter to the school principal (Nagesh) asking him to take care of her brother's children if something happens to her, and goes to a cliff to meet Sundar. She asks Sundar that will he come with her leaving everything behind she calls call him. Sundar tells her that he could leave anything except his wife and child. This is the answer Uma wants, having decided that, if Sundar talked about leaving Shanti and Geetha, she would throw herself from the cliff. At the same time, Shanti concludes that Uma and Sundar should be united, and decides to commit suicide, Uma and Sundar stop her, with Uma telling her everything that happened between her and Sundar was in the past. Uma also tells Sundar and Shanti that she does not want to cause further problems for them and leaves, going back to a boarding school with her niece and nephew.
Sivaji Ganesan as Sundar
Padmini as Uma
K. R. Vijaya as Shanti
Chittor V. Nagaiah as Sundar's father
Nagesh as the principal
Manorama as the principal's wife
S. A. Ashokan as Correspondent
Roja Ramani as Geetha
1967 Tamil Nadu State Film Award
Won - Tamil Nadu State Film Award for Best Actress - K. R. Vijaya
Won - Tamil Nadu State Film Award for Best Story Writer - A. C. Tirulokchandar
Shooting for Iru Malargal took place at Kodaikanal and Madurai. The introduction song - a "Dance - Drama competition", picturised on Sivaji Ganesan and Padmini was shot at Madurai, and other portions of the film were shot at Kodaikanal. Tirulokachandar's name was spelt "Tirulogchander" in the credits.
The film's original soundtrack was composed by M. S. Viswanathan, while Vaali penned the lyrics, replacing Viswanathan's usual associate Kannadasan. A critic from FridayMoviez said, "Without going into the nuances of the music, one can easily tell that all the songs are ever-green hits. Again the art of Ventriquilosim [sic] had been used in 1967 itself in the song Maharaja oru Maharani song before it was used on a larger scale in Avargal 10 years later." The song "Maharaja" marked the debut of Shobha Chandrasekhar as a playback singer. Vaalee considered the number Madhavi Ponmayilal as one among his "personal favourites". The song is based on Kharaharapriya raga. Rediff ranked it alongside "Andha Naal Gnabagam" from Uyarndha Manithan (1968) and "Potri Paadadi Penne" from Thevar Magan (1992).
Iru Malargal was released on 1 November 1967, coinciding with Deepavali day. It was released with another Sivaji Ganesan film Ooty Varai Uravu, making him the first actor to act as the lead in two films released on the same day.
Reviews for Iru Malargal are generally positive. FridayMoviez said, "Even after 40 years, it attracts you, absorbs you and makes it a compulsive view." The critic further pointed out that "NT (Sivaji Ganesan) is at his best. Padmini carries out her role well but KRV as the all loving cousin initially and dedicated wife later surprises you with her performance without resorting to her customary melodramatic presentation which later came to be associated with her. Nagesh and Manorama provide the comic relief with Asokan making a brief appearance doing well", while concluding that "Overall, it is a pleasure watching Iru Malargal." Sulekha.com called it "An excellent story filled tamil movie".
The film ran for over 100 days in theatres at Chennai, Madurai, Kovai, Trichy etc as mgr's Vivasayee was not well at Box office.