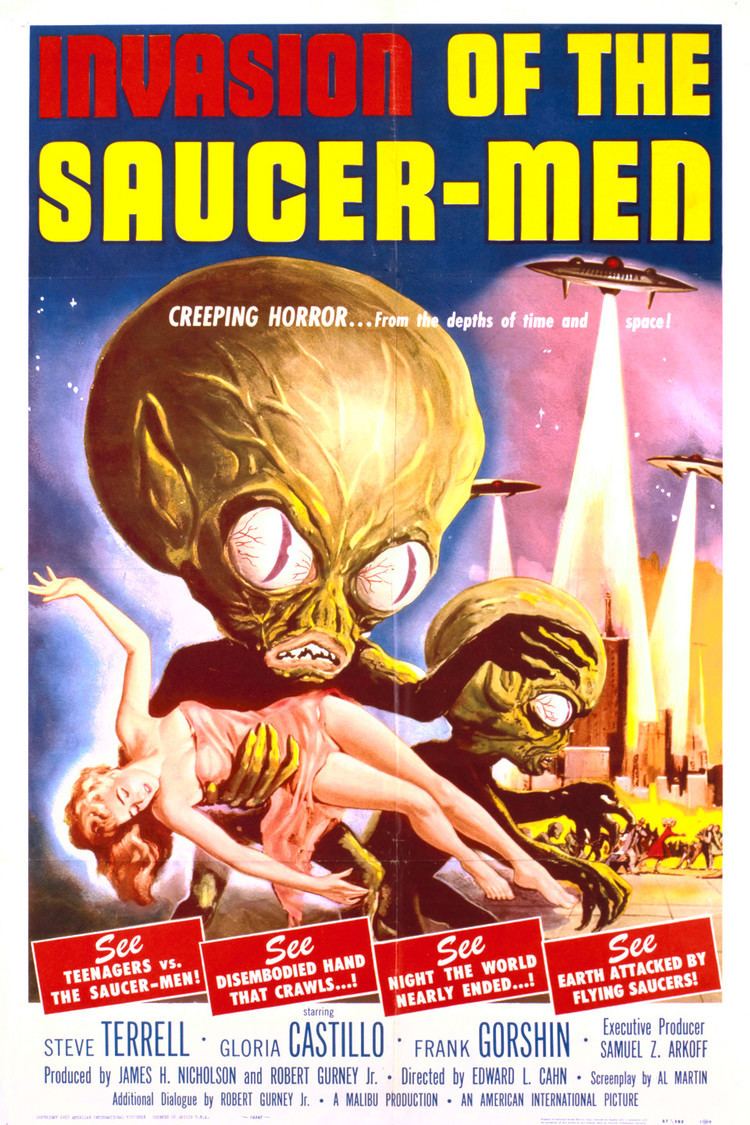 A flying saucer lands in the woods. A teenage couple, Johnny Carter (Terrell) and Joan Haydon (Castillo), while driving to their local lover's lane without the headlights on, accidentally run down one of the saucer's large-headed occupants.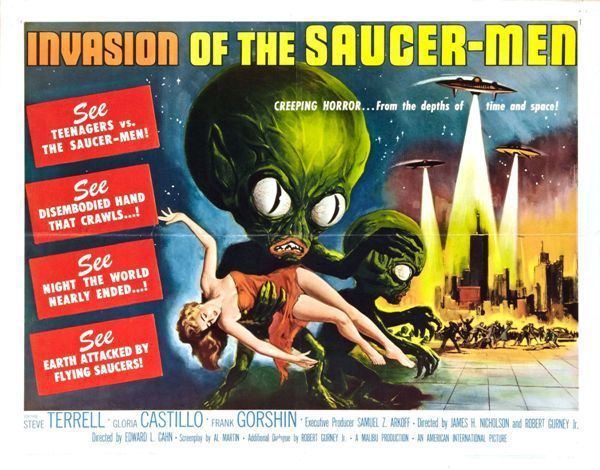 Joe Gruen (Frank Gorshin), a drunken opportunist, stumbles across the alien's corpse after the teenagers have left to report the incident. Imagining future riches and fame, he plans to keep the body, storing it for now in his refrigerator. After failing to convince his buddy Artie Burns (Lyn Osborn) to help him retrieve the alien body, Joe decides to head for home. Other aliens soon arrive, however, and quickly inject alcohol into his veins via their retractable hypodermic needle fingernails. Joe, already intoxicated, soon dies from alcohol poisoning.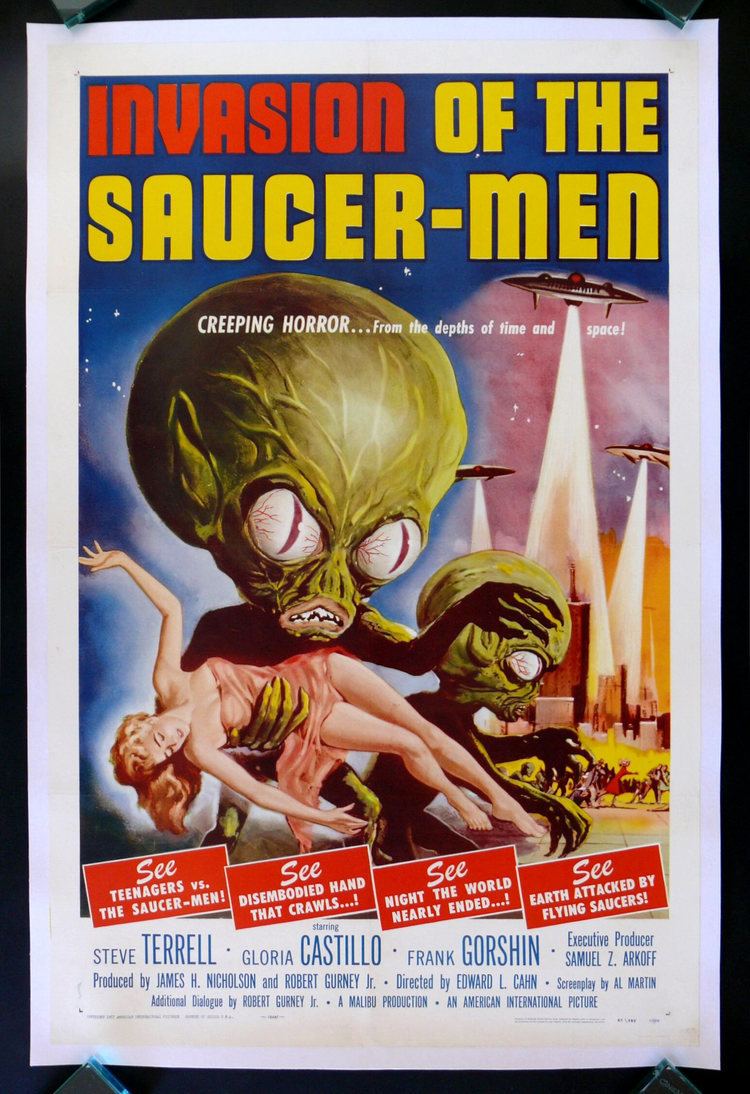 Having reported the accident and the deceased alien to the police, Johnny and Joan return with the sheriff, only to find Joe's dead body instead of the alien. The police then decide to charge both teenagers with vehicular manslaughter.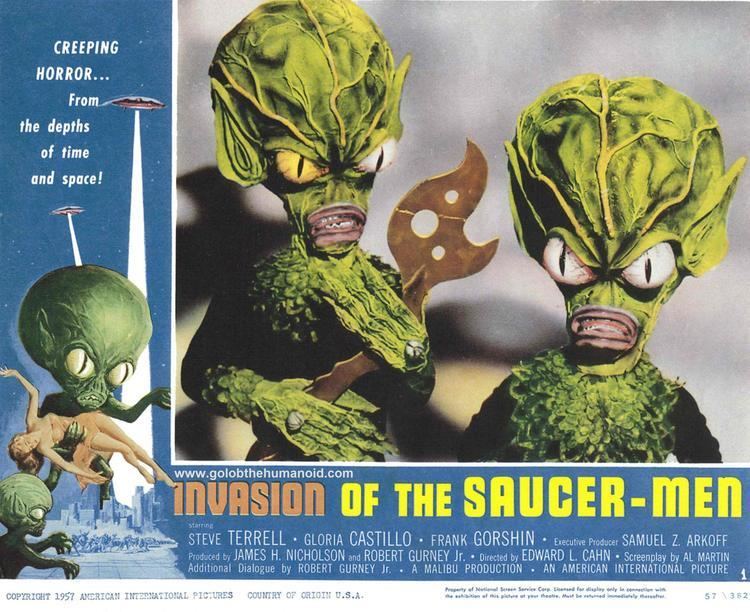 Meanwhile, the dead alien's hand detaches itself from its host, grows an eye and then runs amok, causing trouble. The military, following up an earlier UFO report, soon get involved, eventually surrounding the alien's saucer. In the end, it is the teenagers, not the military, who defeat the aliens when they discover that the saucer's occupants cannot stand the glare from their car's bright headlights.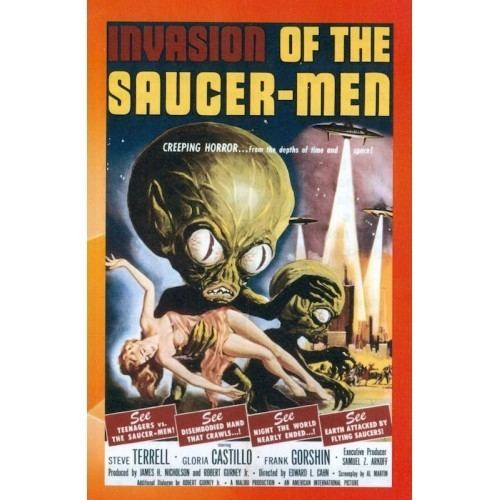 The film was made by Malibu Productions Film rights to Fairman's short story were purchased through Forrest J Ackerman's Ackerman Science Fiction Agency. Special effects technician Paul Blaisdell, who provided the alien make-up and flying saucer, recalled that Invasion of the Saucer Men was originally intended as a serious film but gradually developed into a comedy. The entire film takes place during the period of one night, with 98% of it filmed on a studio sound stage.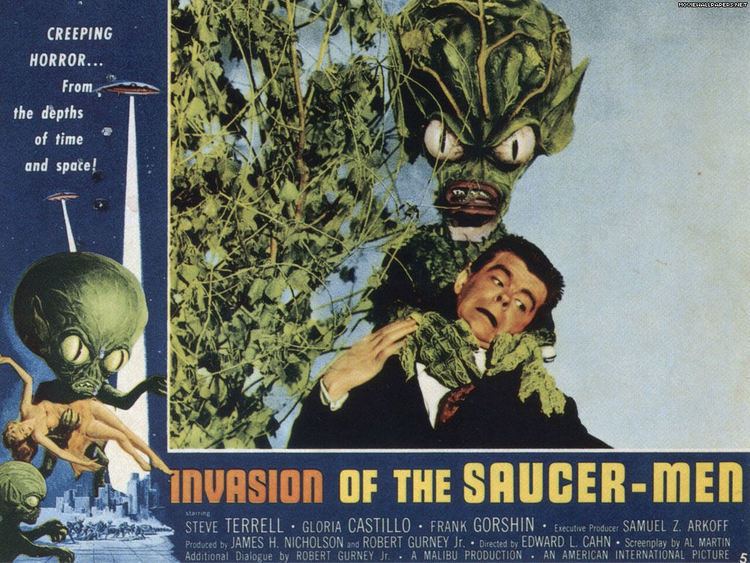 The flying saucer built by Blaisdell for the film was later reused in the opening scene of The Outer Limits episode "Controlled Experiment" (1964).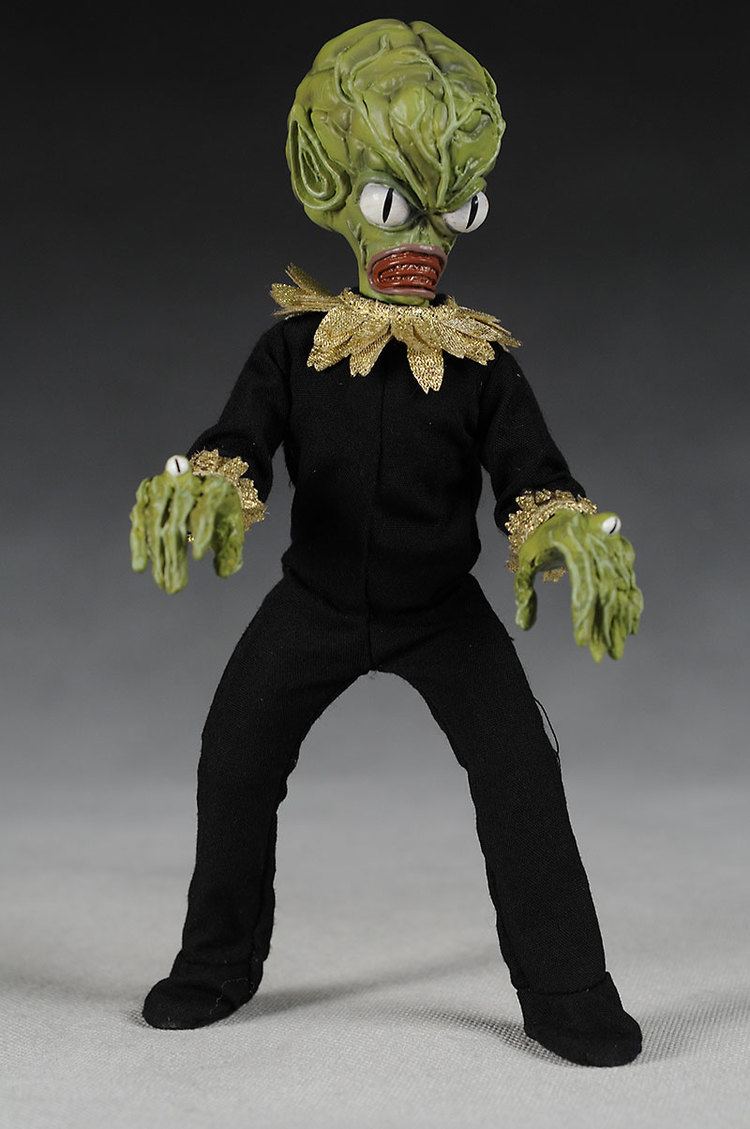 Invasion of the Saucer Men was released by AIP as part of a double feature with I Was a Teenage Werewolf.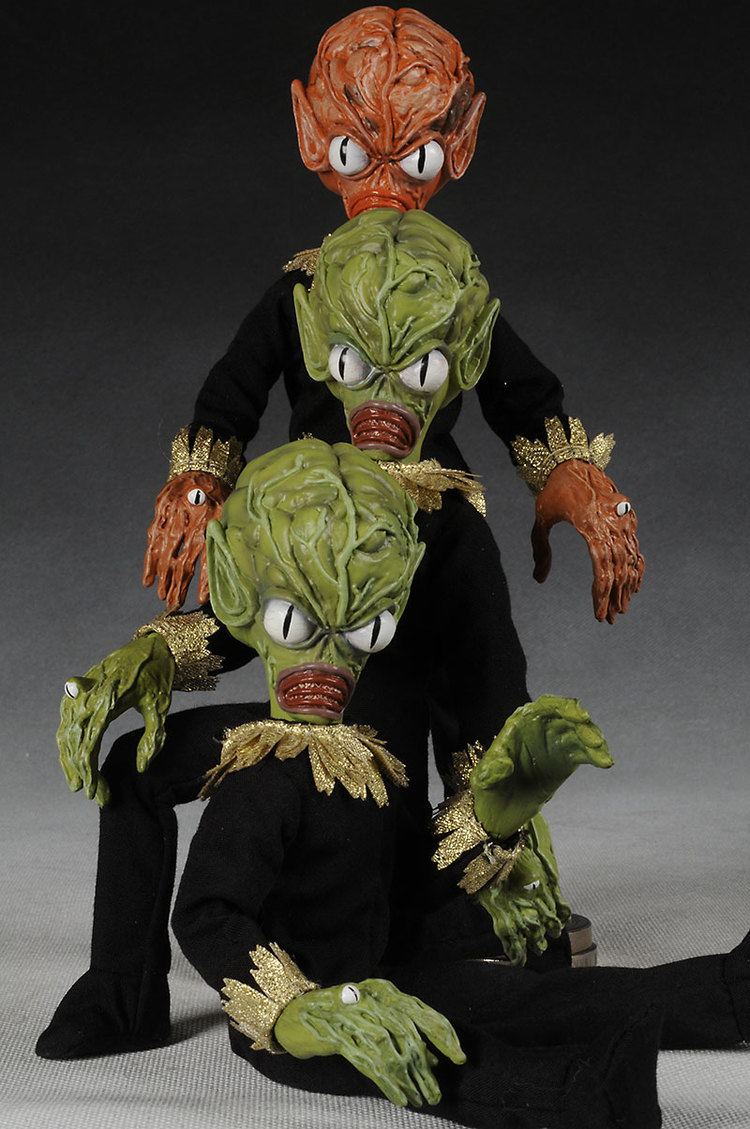 In 1965, self-professed "schlockmeister" Larry Buchanan cheaply remade Invasion of the Saucer Men in color as The Eye Creatures, a made-for-television feature for AIP-TV.
The Lillingtons featured a song called "Invasion of the Saucermen" on their 1999 album Death by Television.
At the review aggregator website Rotten Tomatoes, the film has no score, though it has two negative and two positive reviews. Dennis Schwartz described it as "a film that can never go out of style because it is so bad that it never was in style". It currently has a 5.5 score on IMDB.