The Instituto Gulbenkian de Ciência (IGC) is an international centre for biological and biomedical research and graduate training. Founded by the Calouste Gulbenkian Foundation (FCG) in 1961, and still supported by the Foundation, the IGC is organised in small independent research groups that work in an environment designed to encourage interactions with minimal hierarchical structure. The scientific programme is multidisciplinary, including Cell and Developmental biology, Evolutionary biology, Immunology, Host-pathogen interaction, Disease Genetics, Plant Biology, Neurosciences, Theoretical and Computational biology.

Currently, the IGC hosts 42 Research Groups. Further 29 research groups develop their research at external associated institutes and research centres, maintaining strong scientific collaborations with IGC groups, and access to IGC facilities. Around 394 researchers (students, postdocs, technicians and group leaders), from 32 different countries work at the IGC.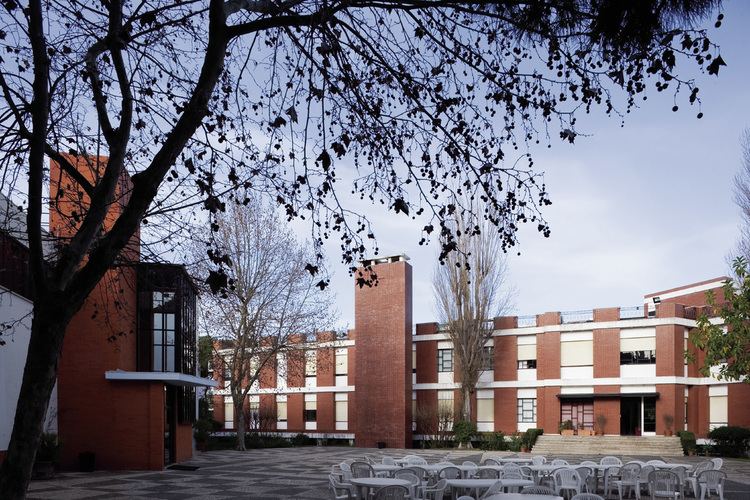 In October 2012, Jonathan Howard took over as Director of the IGC succeeding António Coutinho, who has been Director since 1998.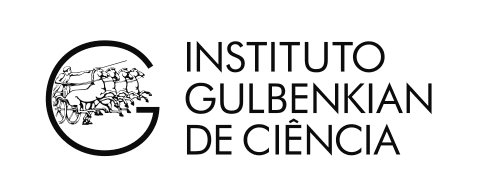 The IGC is located in Oeiras, Portugal.
Recently:
- Moisés Mallo and his research group have discovered the key factor that regulates trunk development in vertebrates and explains why snakes have such a strikingly different body. These findings published in Developmental Cell in August 2016, contributed to understand the origin of the exceptionally long trunks that characterize the body of snakes and may open new avenues to the study of spinal cord regeneration.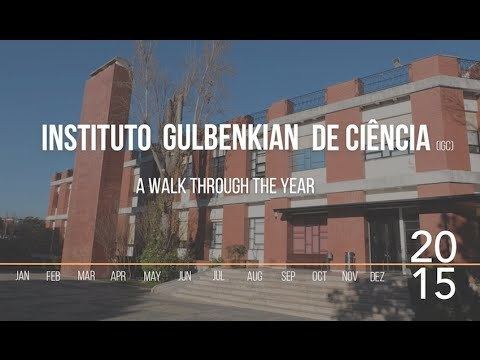 - A research team at IGC led by Mónica Bettencourt Dias shed light upon the critical mechanism of how oocytes, the maternal gametes, lose centrioles and the importance of doing so for female fertility. The results published in the scientific journal Science in May 2016 showed that centrioles normally have a coating that protects them and that this coat is lost inside the oocyte, hence centrioles are eliminated. They further show that if the centrioles are not eliminated, those mothers are sterile.

- IGC scientists led by Miguel Godinho Ferreira found that certain organs, such as the gut, start to age before other tissues because its cells have a "timekeeper" with a faster pace. The results published in the open access journal PLoS Genetics in January 2016 also showed that monitoring the pace of these timekeepers can be a good indicator for the aging of the whole organism since the appearance of local age-related lesions anticipates the onset of age-associated diseases, such as cancer.
- Research led by Raquel Oliveira, has elucidated how cells are almost blind to chromosome cohesion defects. The results published in Cell Reports in October 2015 uncovered how these defects, often associated with cancer development, congenital diseases and infertility, evade the strict surveillance of the checkpoint mechanisms that ensure faithful genome segregation.
- Ana Domingos and her group have shown that fat tissue is innervated and that direct stimulation of neurons in fat is sufficient to induce fat breakdown. These results published in September 2015 in the journal Cell, set up the stage for developing novel anti-obesity therapies.
- Studies on the bacteria Wolbachia conducted by Luis Teixeira and his research group at IGC revealed that a single genomic change can turn beneficial bacteria into pathogenic bacteria, by boosting bacterial density inside the host. Wolbachia is a bacterium commonly present in insect species that can protect their hosts against viruses, including the dengue fever virus. This is the first study linking genes and their functions in the Wolbachia bacterium, and it provides a unique point of entry for the understanding of the widespread insect-Wolbachia symbiosis. These findings were published in the scientific journal PLoS Biology in February 2015.
- In a study published on the scientific journal Cell in December 2014, a research team at IGC led by Miguel P. Soares discovered that specific bacterial components in the human gut microbiota can trigger a natural defence mechanism that is highly protective against malaria transmission.
- Three research groups at IGC lead by Jocelyne Demengeot, Karina Xavier and Isabel Gordo joint efforts to unveil how the bacteria Escherichia coli (E. coli), one of the first species to colonize the human gut at birth, adapts and evolves in the mouse intestine. The study published in PLoS Genetics in March 2014, showed that E. coli with different advantageous mutations rapidly emerge and, consequently, a large genetic variation in this species is generated over time demonstrating how rich the evolutionary dynamics of each bacteria is in a healthy animal.
Researchers at the IGC co-authored a 2012 review in Science on a largely overlooked strategy for treating infectious diseases - tolerance to infection; uncovered is a very simple, neat mechanism whereby the cell couples DNA duplication, cell division and centromere assembly (published in Developmental Cell, December 2011); been part of the multinational team that sequenced the genome of the tiny spider mite (published in Nature, November 2011); shown that one of the proteins that regulates the skeleton of the cell also acts to block activation of genes that promote cell survival and proliferation (published in Development, April 2011); discovered how sickle cell anemia protects against malaria (published in the journal Cell, April 2011); shown that pollen grains communicate with the female pistil via Glutamate receptor-like channels, common in the animal nervous system (published in Science, March 2011); shown that the heme group in hemoglobin plays a toxic role in severe sepsis which can be overcome by a naturally occurring anti-oxidant (published in PNAS September 2010); solved a paradox in cell cycle regulation - how telomeres, at the tips of chromosomes, are not recognised as sites of DNA damage that need to be repaired (published in Nature, September 2010).
The IGC operates as a host institution, offering state-of-the-art facilities and services to foreign and Portuguese research groups or individual scientists, in particular to young post-doctoral fellows who are expected to develop their projects and form their groups in complete financial and intellectual autonomy, in a spirit of institutional responsibility.
The IGC hosts a number of graduate education and training programmes, including different PhD programmes, and an international seminar series.
The IGC is located in the campus of Oeiras, on the Tagus bank, some 20 km from Lisbon. The campus includes other research institutes working in biology, biotechnology and chemistry, such as the Institute for Chemical and Biological Technology (ITQB) of the New University of Lisbon and the Institute for Experimental Biology and Technology (IBET), with complementary research interests and facilities: protein structure and design, synthesis and theory of chemicals with biological interest, molecular microbiology, plant biotechnology, biotechnology, downstream processing, etc.)
Research at the IGC spans several areas: evolutionary biology, genetics of complex diseases and of resistance to infections, cell biology, cell cycle and DNA repair, inflammation, immunity and auto-immune diseases, developmental biology in animals and plants, neuroscience, theoretical and computational biology. Research is multidisciplinary, making use of several experimental models including plants, yeast, flies, fish, and mice, as well as theoretical and bioinformatic approaches.
The IGC offers library and bio-computing services, animal SPF (Specific Pathogen Free) facilities for mice and rats including a "germ-free" unit, a service for production of genetically manipulated animals, high-speed cell sorting, electron and confocal (multiphoton) microscopy, automated DNA sequencing and "genoptyping", GeneChipTM technology, monoclonal antibody preparation, and Biosafety Level 3 laboratory (P3).
IGC has hosted 88 research groups; 46 of these have moved on to other research institutes, 28 to research centres in Portugal;
IGC researchers have had approximately 350 project grants approved, with national (€35million in investment) and international funding agencies (approx. €10million);
of the 23 major international grants awarded to biomedical scientists working in Portugal in the last five years, 20 have gone to scientists who are now, or have, at some point in time, been at the IGC.
the IGC is one of the research institutes in Portugal with highest publication impact: over 1000 papers have been published by scientists connected to the IGC (including external researchers and PhD students), with over 16000 citations worldwide;
in 2010 and 2011, the IGC was ranked amongst the '10 Best Places for Post-docs' outside the USA, by The Scientist;
more than 4500 scientists, mostly foreigners, have given talks and/or lectures at the IGC;
Open Days, Researchers' Night, school's outreach and informal education programmes have reached hundreds of students, teachers and the public;
fundraising partnerships with companies, including Maratona da Saúde;
Honorary Membership of the Ordem de Sant'Iago da Espada by the President of the Portuguese Republic (July 2011).